Support queer local artists by buying Christmas gift lists - or buying yourself a pre-Christmas treat.
After the Christmas market, there'll be a DJ set in the Belis restaurant in the Beckett Locke - so come and join us for brunch.Interested in applying for a stall? It's just €25 for the day - you can apply here.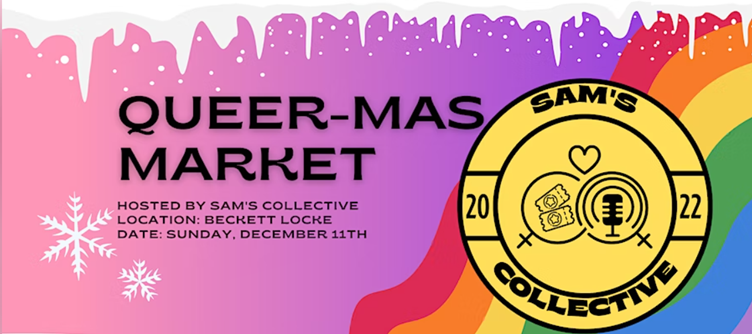 Event details.
When? Sunday 11th December, 1pm
Where? Beckett Locke
How much? €3 for market entry
Extra info: Our venue is wheelchair accessible. Queer & trans-affirmings.
More from Sam's Collective.