Take to the stage, or just sit back, listen & enjoy. Hosted by Sam's Collective, all performances are welcome at this bi-monthly open mic night.
All performances and experiences are welcome - like to watch performances but don't want to get on stage? No problem. The audience isas crucial as the performers at these events.
So – come and show us what you've got: step up to the open mic or enjoy the talent on display (ideally both, of course!). Pretty much anything goes, as long as you respect the audience and the ethos of the evening.
We ask that as this is a donation based event, everyone bring a few euro to tip the performers and bartenders after the show.
If you do fancy showing of your talents, sign up below.

Sign up to perform here.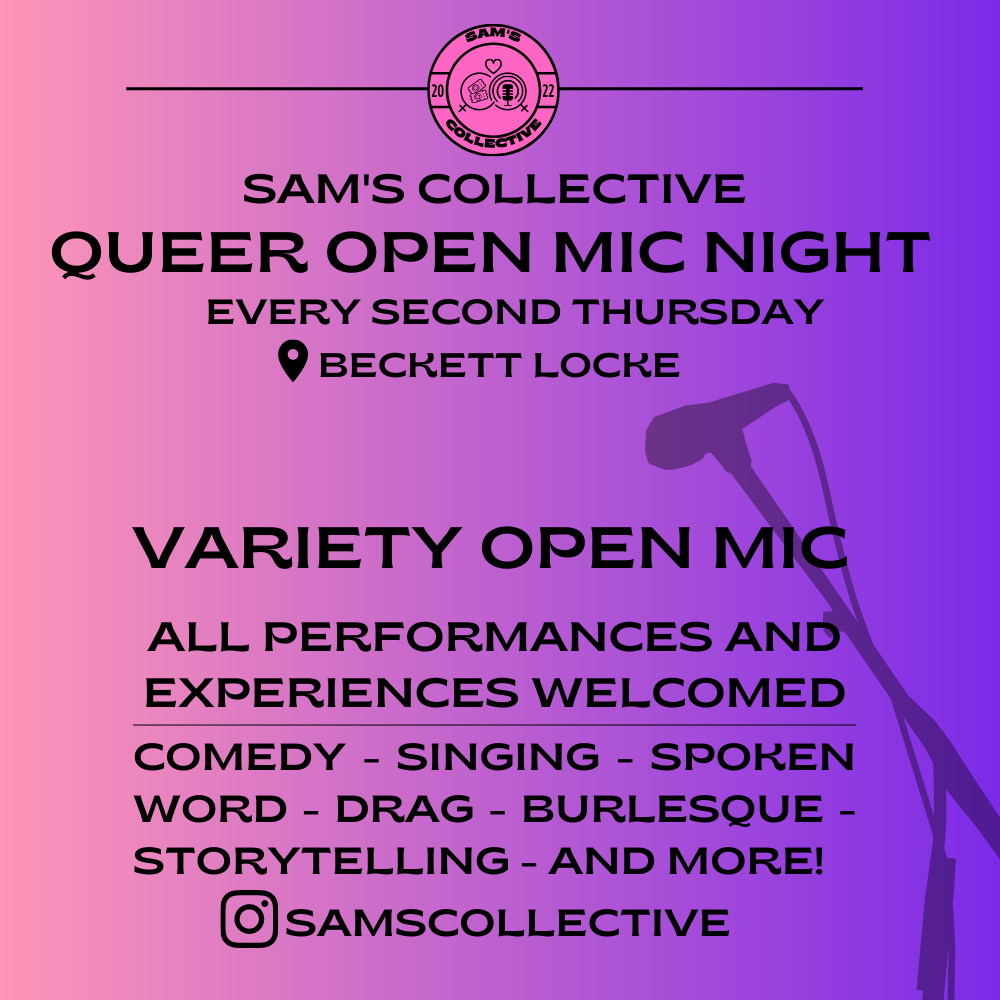 Event details.
When? Every second Thursday, schedule below. Doors open at 6.30pm, performances start at 7pm.
Where? Sams' Bar, Beckett Locke.
How much? This is a donation-based event. Pay what you have -we recommend the price of a coffee or drink.
Accessibility: The venue is wheelchair accessible. Queer & trans-affirming.