Welcome to Hacknakey - a unique evening of life drawing with live music performed by guest musicians local to East London.

Hosted at Kraft Dalson at Kingsland Locke, each event showcases a new performer and we are continually in awe at the incredible talent we're able to share with you.
What to expect.
The first half of the evening will be tutored, with a series of short poses, getting you out of your comfort zone, with playful exercises designed to get you thinking and seeing differently. We then take a short break where we recommend you get a drink from the bar - Kraft brew much of their drinks in house and we highly recommend you have a try! The second half of the evening will feature live music from a guest musician who will be performing their solo work, naked. It's a wonderfully relaxing and supportive environment, where you'll be transported to a place you won't want to leave from. What could be more tranquil than being serenaded whilst sketching away?
Hacknakey is a safe space that promotes body positivity and celebrates all creative abilities. Absolute beginners and more advanced people welcome. This is a great place to meet new people, come alone or brings some pals.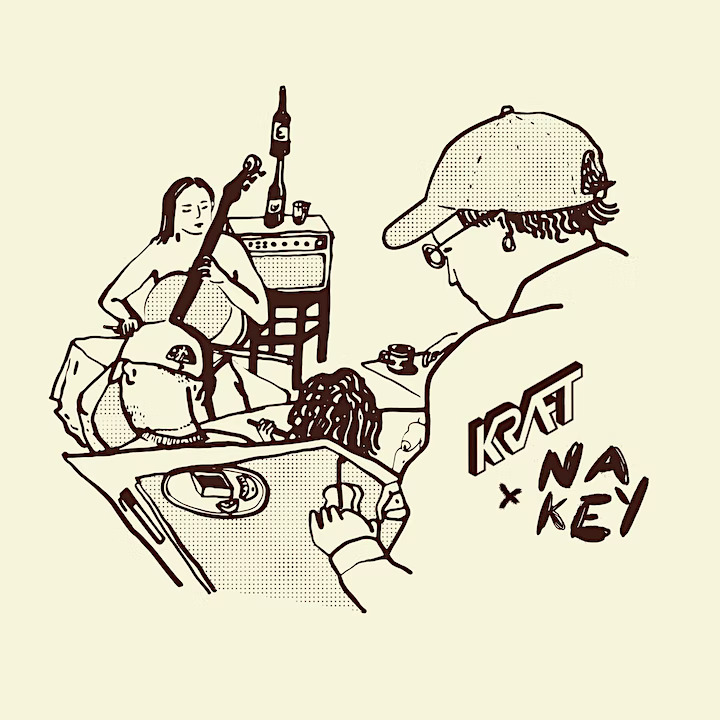 A few words from the community...
"Hacknakey host this awesome and incredible life drawing class where I literally almost cried while drawing I felt so happy and grateful."
"I've modelled in over 100 locations inside London alone. This is the most recommended group so far in London, especially if you are a beginner and want to have a fun time. Their tickets sell out quickly. I was wondering why before modelling, but now I know."
"I had the best evening last night, thank you so so much. Sam and I have only been dating for a short time and this was my night to pick date night and we just had the most incredible night. THANK YOU! Can't wait to do it again."
Some housekeeping.
Paper and charcoal is provided, but if you wish to bring your own sketchbooks and materials please do.
We are LGBTQ+ friendly and discrimination in any form will not be tolerated at our event.
Event info.
When? Mondays 7:30-10pm, various dates
Where? KRAFT Dalston at Kingsland Locke, E8 2LQ
How much? £25