Zanzibar Locke | Exploring
Steeped in history, yet thoroughly modern. And where there's never a dull moment.
FIND A PLACE OF STORIES AND SECRETS. WITH UNPARALLELED ENERGY AND SPIRIT. DUBLIN BURSTS WITH CREATIVITY AND INTELLECT, FROM THE EVER-CHANGING FACES SPILLING INTO THE CITY.
Connectivity and collaboration.

Urban, agile and creative. A small city with a vibrant and active community. Cultures co-exist and collaborate to push boundaries and build a bright future.

From city to coast.

Set on the shorelines. No matter what the season, year round you'll find locals jumping into the sometimes harsh waters of the Irish Sea. Or taking in the sea air and enjoying freshly caught scallops.

Heritage & hedonism.

It's impossible not to be swept up in the Irish 'craic' - the infectiously fun, lively spirit of the city and its locals. It will make you friends for life and two pints become four.
"Dublin you're a tough bastard, yet full of the softness of all the people on your streets."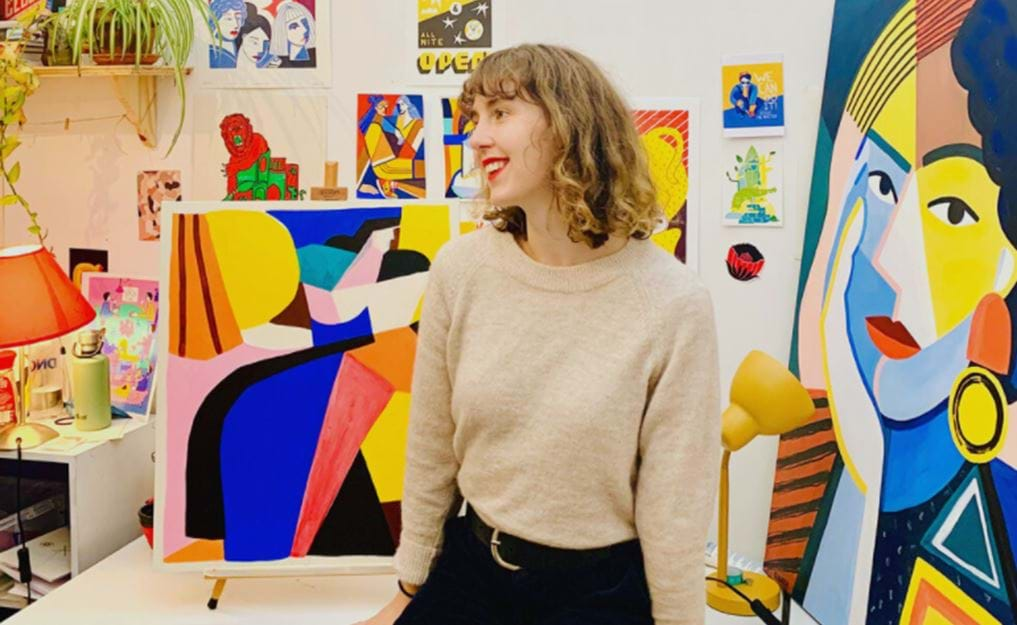 Dublin delicacies with Claire Prouvost.
The illustrator and French native Claire Prouvost (designer of Zanzibar's keycards) shares her favourite foodie spots in and around the city she has chosen to call home. Think cosy brunches and the 'best pizza in Dublin'.
Pizza to pancakes & peanut ragu.
Alma

12 South Circular Rd, Portobello, D08 XTN5

Your favourite brunch plates with a unique Argentinian twist. Find eggs and lots of avocado paired with flavours like peanut ragu and chimichurri.

1.5 miles, 12 mins' cycle

Coke Lane Pizza

78 Meath St, The Liberties, D08 A318

Perfectly pillowy crusts charred by the wood-fire and proper tomato bases topped with fior de latte. Close your and eyes you're in Italy.

0.9 miles, 19 mins' walk

The Morning

50 Pleasants St, Saint Kevin's, D08 VN22

An ever-changing menu with an ethos of using local Irish ingredients, like doughnuts filled with seasonal or foraged fruits. Excellent coffee as well.

0.9 miles, 19 mins' walk

Neon Asian Street Food

17 Camden Street Lower, Saint Kevin's, D02 TX94

Relaxed and informal, authentic and affordable Asian fare with an emphasis on no fuss and great customer service. Recommended by our House Hosts too.

0.8 miles, 18 mins' walk

The Fumbally

Fumbally Ln, The Liberties, D08 HFF2

Part café, part second-hand furniture shop, a true local gem serving wholesome, organic food. With Wednesday night dinners by a rotation of chefs.

0.9 miles, 20 mins' walk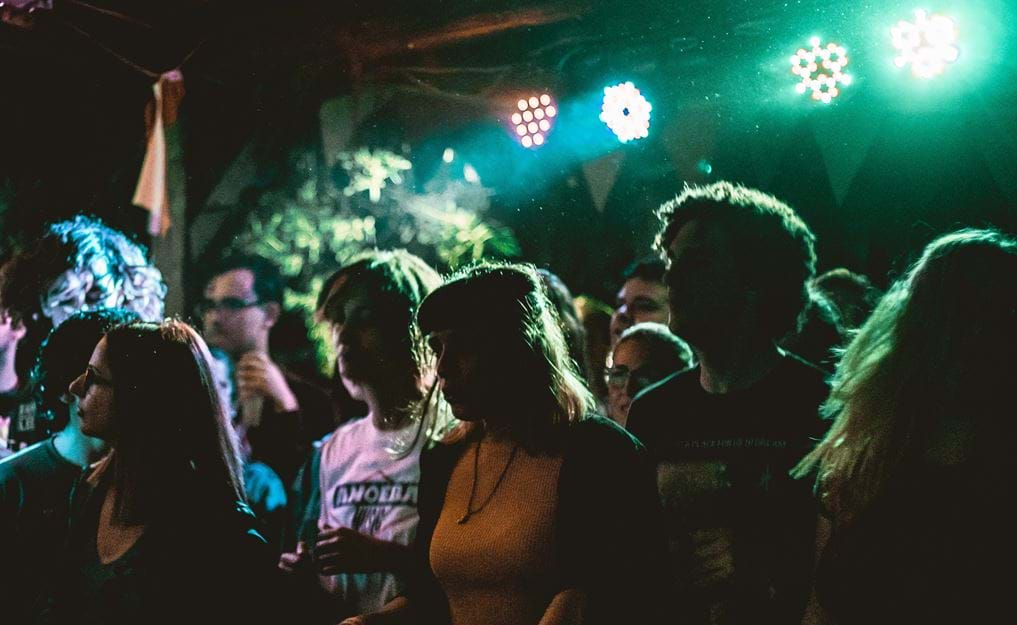 Sound Travels: Dublin
Something for everyone, the perfect Dublin soundscape. Explore the best of the city and beyond through ethereal vocals, jazzy riffs and more-than-relevant lyrics.
The best of the best. Expect melodic R&B to silky soul.
Vinyls spinning and cocktails shaken.
All City Records

4 Crow St, Temple Bar, D02 AF84

Both a store and record label, specialising in underground dance, hip-hop and graffiti. Check out the in-store gigs and feel part of the community.

0.2 miles, 5 mins' walk

Anti Social

101 Francis St, The Liberties, D08 FHP9

An events space offering it all. Pioneering subculture music, art, and arcade games. Its trendy, artsy and everything in between. Dog friendly too.

0.8 miles, 16 mins walk'

Irish Film Institute

6 Eustace St, Temple Bar, D02 PD85

With three screens, showing art-house and independent films, the IFI aims to preserve and showcase both Irish and international cinema.

0.2 miles, 4 mins' walk

Pygmalion

59 William St

A restaurant, bar and club rolled into one. Mediterranean plates, cocktails, and the likes of Crazy P Soundsystem lined up for post-lockdown grooves.

0.4 miles, 9 mins' walk

The Big Romance

98 Parnell St, Rotunda, D01 T2T3

Both a bar and event space, spinning and pioneering vinyl only records. Currently operating as bottle shop. Not to miss when it re-opens.

0.7 miles, 14 mins' walk

Vintage Cocktail Club

15 Crown Alley, Temple Bar, D02 E229

Ring the bell and find a 1920s inspired speakeasy. With award-winning cocktails and a roaring fire, set over three floors including a roof terrace.

0.1 miles, 3 mins' walk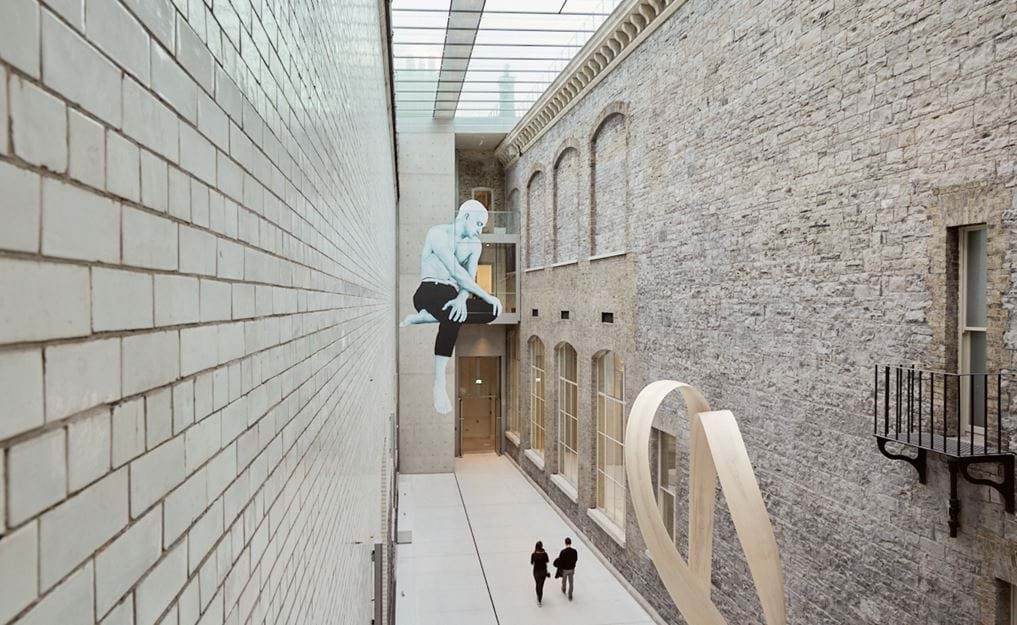 Walk this way.
While away the day with some of our favourite spots in Central Dublin. From gardens to galleries and record shops to swimming in the Irish Sea. There's something for everyone.
Fallon & Byrne

11-17 Exchequer Street, D02 RY63

This award-winning food hall stocks the best of the best of everything you could ever want, and more. From fresh produce to cheese and charcuterie.

0.3 miles, 7 mins' walk

Forty Foot

4 Sandycove Road, Dun Laoghaire, A96 D6Y0

Set on shoreline near Sandycove, you'll find locals and tourists alike swimming in the Irish Sea at this deep-sea inlet all year-round.

9.1 miles, 24 mins' train

Frank's Dublin

Camden Street Lower, Saint Kevin's

Natural, organic, and biodynamic wines in a casual setting. Find only ten seats set around a communal table. Or browse the shelves in the small shop.

0.8 miles, 18 mins' walk

Gallery of Photography

Meeting House Square, Temple Bar, D02 X406

The home of digital and film photography in Ireland. Spotlighting both international and Irish artists with both free and paid exhibitions.

0.2 miles, 4 mins' walk

Industry & Co

41 A/B Drury St, Dublin

Scandi style in the heart of Dublin. Both a lifestyle, clothes shop, and eatery with offering vintage and contemporary pieces.

0.3 miles, 8 mins walk

Iveagh Gardens

St Stephen's Green, Park, Dublin 2, D02 HX65

Nestled behind the National Concert Hall and surrounded by buildings, these gardens are almost hard to find. A true hidden gem.

0.9 miles, 20 mins' walk