Schwan Locke | Extended Stay Accommodation
Your alternative to renting in central Munich.
Book your extended stay at Schwan Locke.
Select the "Weekly" rate for stays of 7 nights or more, or the "Monthly" rate if you're staying 29 nights or longer.


Find your next home in Theresienwiese. From €750 weekly, €2950 monthly.
Imagine a place for short term rental in Munich, with all bills included, no contracts or admin and enough space to sleep, lie and work. From €750 weekly or €2950 monthly. Introducing, Schwan Locke. Find avant-garde style apartments, and on-site amenities such as a workout studio, co-working space, outdoor courtyard and coffee shop. All in the heart of Munich.
You couldn't find a better-located hotel or apartment. Just minutes from Theresienwiese, in the borough of Isarvorstadt, You'll find the the pretty neighbourhood of Glockenbackviertel, with its coffee shops, gay bars, global foodie spots and independent shops. And just a few tram stops from the city centre. Munich, done properly.
Explore Schwan Locke by video.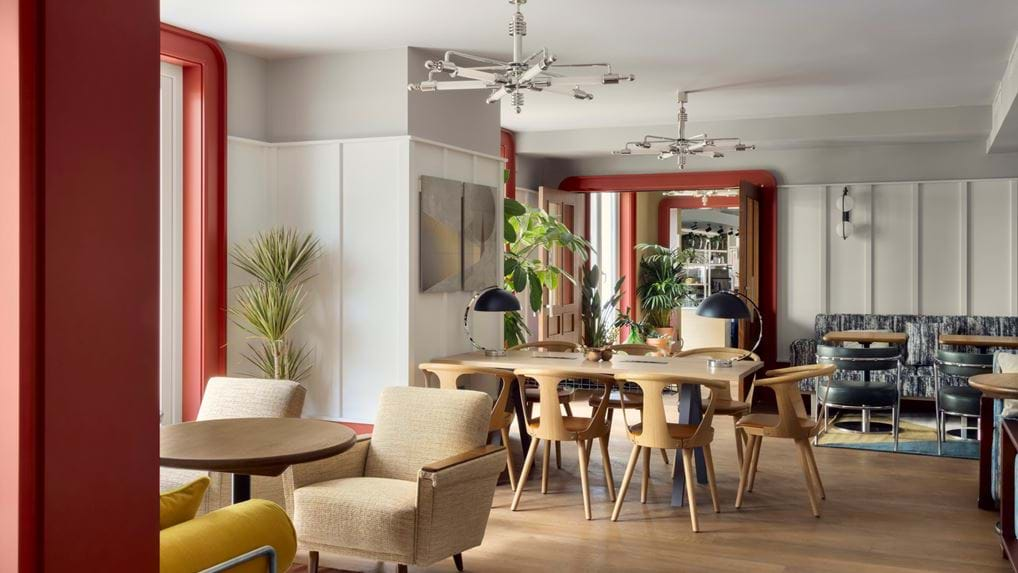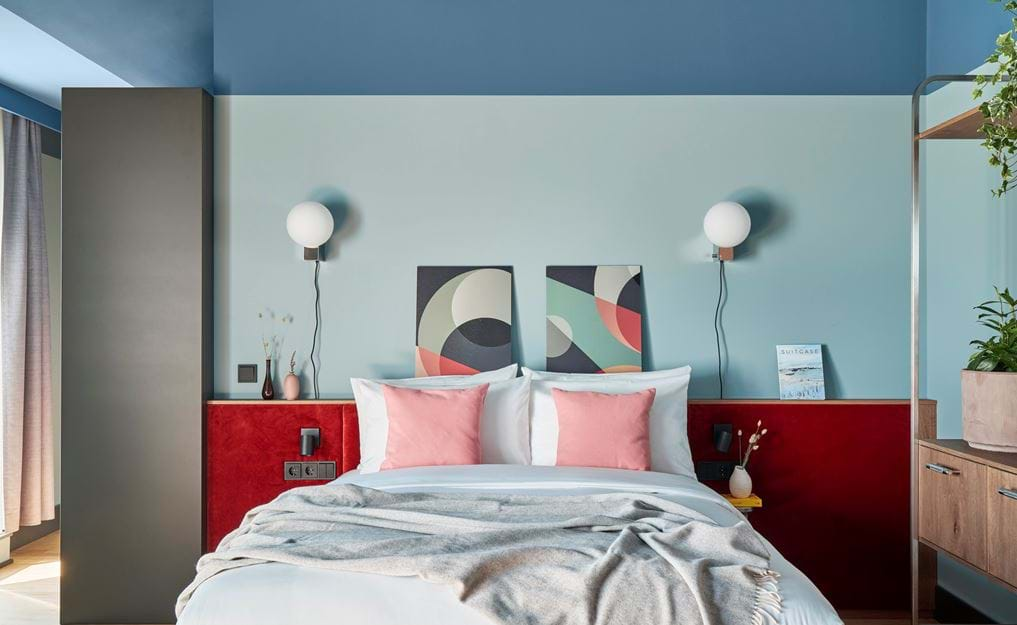 Take a look around.
Visualise a Locke Studio at Schwan Locke in 360. Just click and drag your way around and explore the apartment and its spaces to eat, sleep and live.
Book your extended stay at Schwan Locke.
Take a look at our apartment floorplans.
Our Locke Studios have all you need if you're staying solo or want a more cosy space for two. Or, upgrade your new home to a Terrace Suite where you'll have space to eat, live, work and entertain - with the addition of a private terrace overlooking the courtyard.
Meet and greet with an in-person viewing.
If you're still undecided, get in contact to book in an on-the-ground viewing. Here you can pick our brains, and ask us all the everything you need to know about what it's like to live at Schwan Locke. Just let us know which apartment type you're interested in, and when you'd like to stay.
Enquire via WeChat.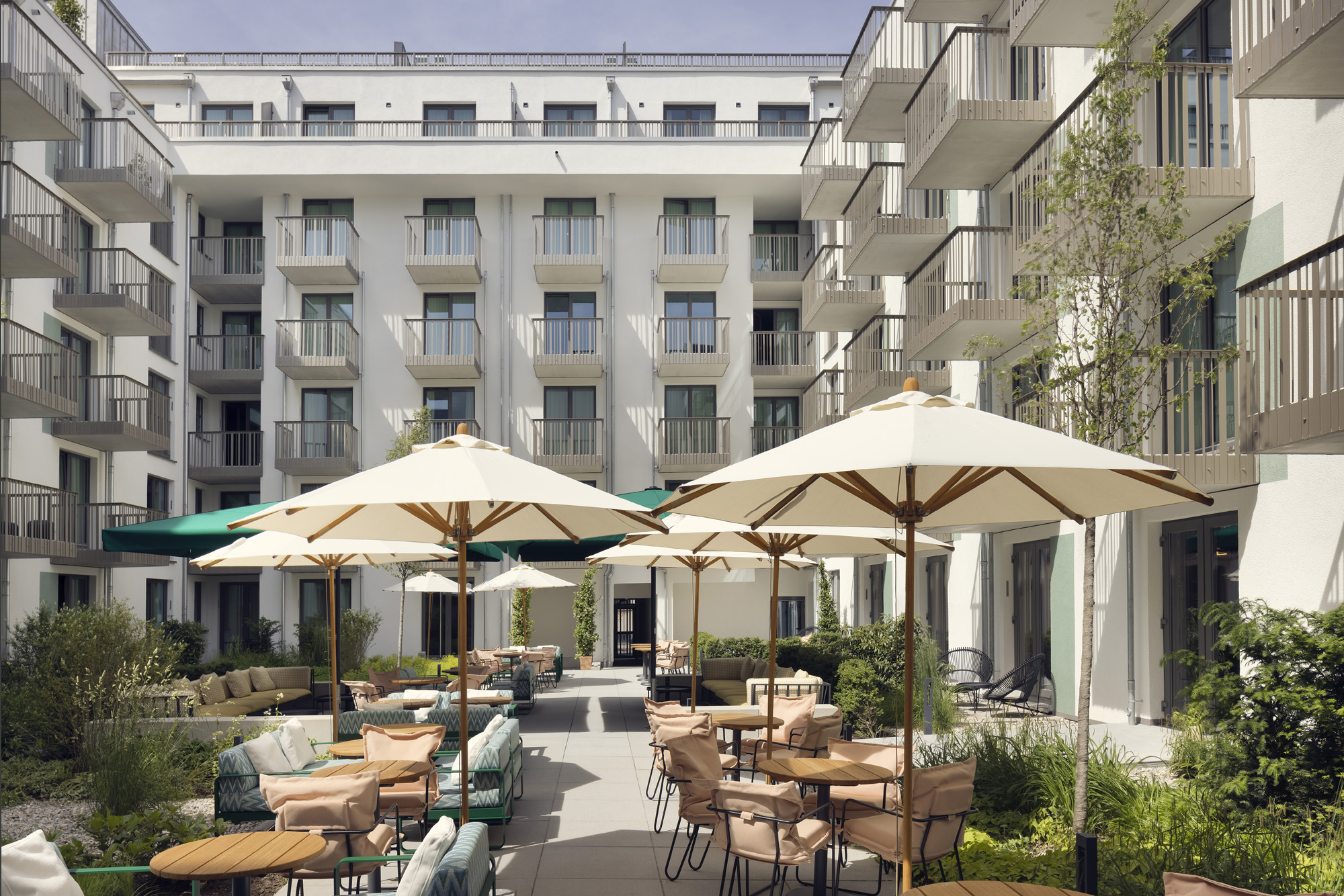 Extended stay FAQs.
We offer flexible short and long-stay accommodation so there's no limit to how long you can stay at Locke - we'll have you as long as you'll have us. That could be any length of time, from one night to a year or more.
Note that unlike a shorthold tenancy, there may be situations where we need to relocate you to a different apartment if you're staying long-term, and we reserve the right to ask you to leave at any time (for example, if a property is due to undergo renovations). But we will endeavour to keep you settled for the full period of your stay. You can check our full terms here.
No, we don't charge any hefty deposits and our rates are all inclusive. That includes any bills or admin required. It's a big benefit of booking your accommodation with Locke, rather than a standard letting agency. Hassle-free, and no hidden fees.
Yes, when you stay with us all standard bills are covered, and more. This includes:
Water
Gas & Electricity
Council Tax
Private, super-fast Wi-Fi
Weekly cleaning
TV license