WunderLocke | Extended Stay Accommodation
Your alternative to renting in Munich.
Stay for a long time, and a good time.
You can live with us in Munich from only €2,300 a month. With stylish studios and spacious co-working, now's the time to make WunderLocke your (temporary!) home. Just search for 29 nights or more and select the "Monthly" rate when booking.


Live with Locke long-term in Sendling. From €595 weekly, and €2350 monthly.

Located in South-West Munich, WunderLocke is a destination made for long-term living. From just €595 weekly, and €2350 monthly you'll get your own spacious apartment within easy reach of the city centre, and just a short train journey from the Bavarian Alps.
No contracts. No faff. Extra amenities including an on-site gym, co-working space and pantry. Why bother with a traditional short term rental or hotel for you extended stay in Munich, when there's a better option?
Book your extended stay now for the best price.
WunderLocke has just opened, and for a limited time you can take advantage of flat-rate weekly and monthly pricing. No code needed - you'll spot the discounted rate when you check availability.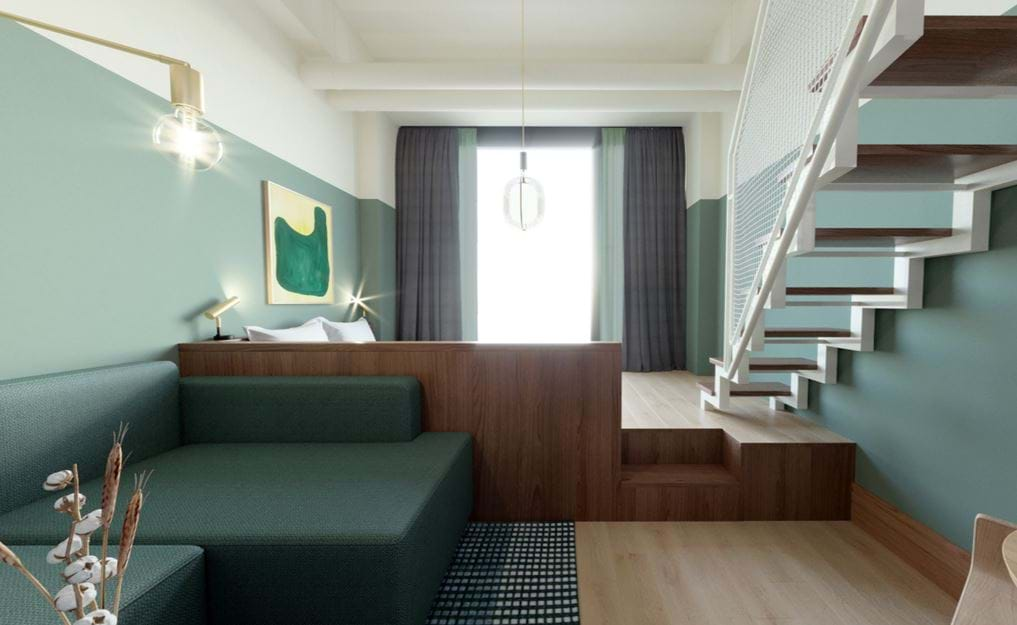 Take a virtual apartment tour.
Take a virtual tour of one of WunderLocke's Two Bed Mezzanine Suites. Click and drag your way around the apartment and explore the spaces to eat, sleep and live.
No photos? No worries. Take a look at the apartment floorplans.
Trying to decide which apartment is right for your longer-term stay? If you're going solo and packing light, our City Studios should have enough space to live in for one week, a month, or longer. If you're after more privacy, extra storage space, or a bit more leg room for your dog (or an extra human) - our Locke Studios and Mezzanine Suites are a good shout.
Relevant FAQs.
Wunderlocke is now open for all lengths of stay, so whether it's 3 days or 3 months you can enjoy a destination unlike any other in the Bavarian capital, and the first Locke of its kind.
Our room keys unlock more than just a space to sleep. You'll also have the run of our communal areas - from co-working and meeting spaces to the wellness studio and pool.
Here's a roundup of the facilities you'll find at WunderLocke:
Now open:
Wellness studio
Heated outdoor pool
Co-working space
Meeting and event spaces
Mural Farmhouse restaurant
Lift access (three located in the middle of the building, behind reception)
Coming soon:
Head here to find out more about WunderLocke.
Arrange a 'real' tour, and find out more.

Get in contact to book in an on-the-ground viewing, pick our brains, and ask us all the nitty-gritty about what it's like to live at WunderLocke. Just let us know which apartment type you're interested in, and when you'd like to stay.
Enquire via WeChat.