Turing Locke | Exploring
Want to escape the tourist traps? Whether you're working, researching or just exploring, we'll show you the Cambridge most visitors don't get to see.
A short hop from the magical historic centre, we'll point you in the direction of all the city's best bits – from cosy pubs to live music venues, galleries to bakeries. And when you're done exploring? Head on back to our restaurant, coffee shop and cocktail bar and experience another side to Cambridge, just steps from your apartment.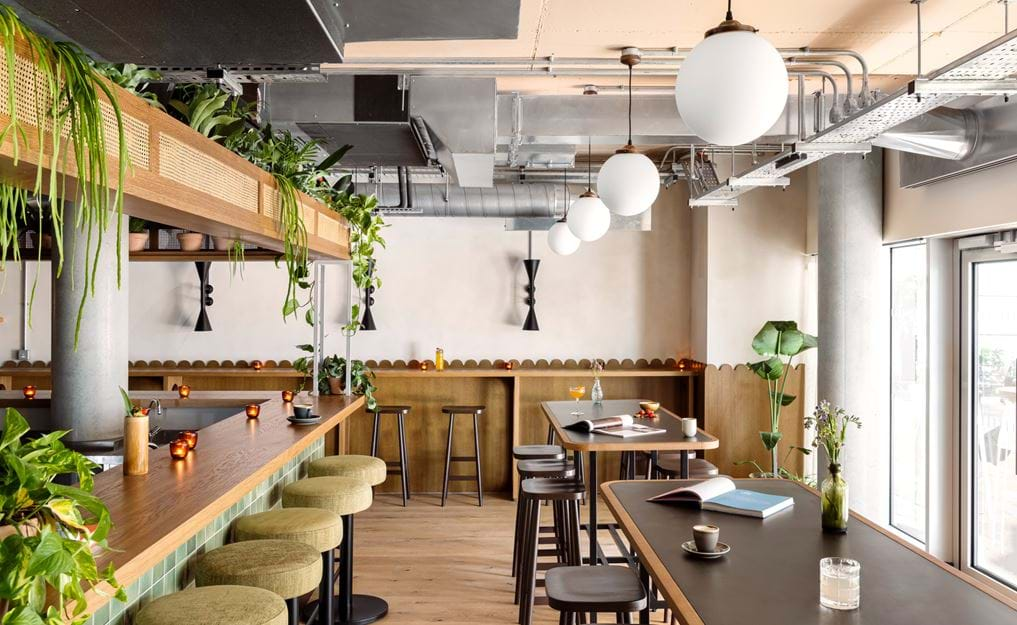 Dutch x Turing Locke.
A blend of cultures and international flavours, Dutch offers re-imagined classics and rare spirits. Enjoy an evening (or day) of cocktails and small plate dining. Unearth hidden gems and exotic flavours from the herbaceous agave of Mexico to the Juniper notes of Dutch Genever.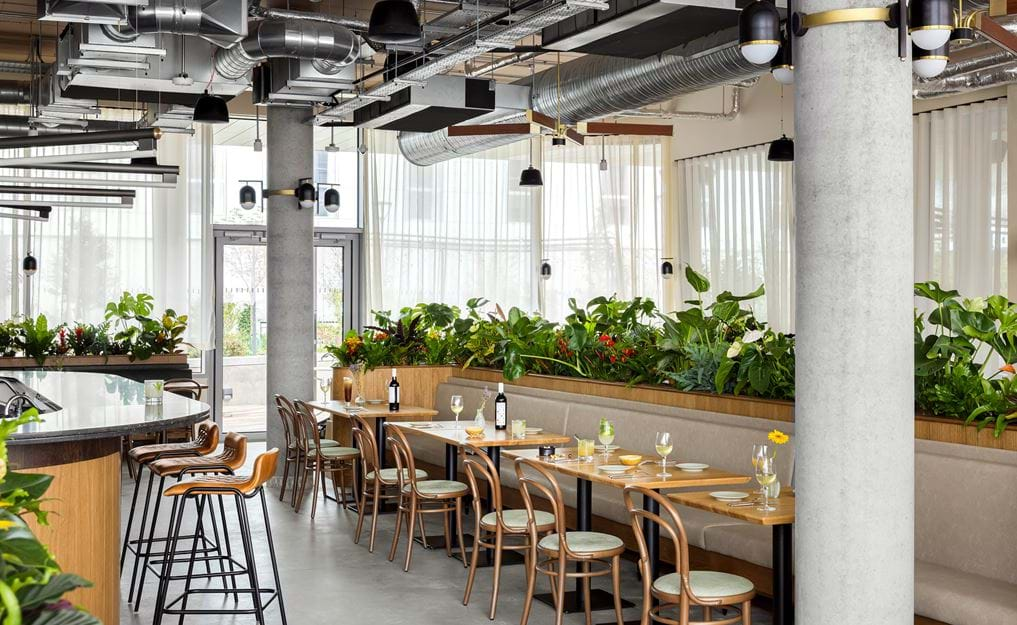 KOTA x Turing Locke.
Based on the Finnish concept of wood-fired cooking and community dining, KOTA offers warm and inviting hospitality, focusing on using local, independent, and environmentally conscious producers and suppliers. With a third wave coffee shop, kitchen and dining space and a rooftop bar and beer garden, there's something for everyone.
Find out more.
Perfect for weekends away, but with enough going on to keep anyone busy for a long stay.
Cambridge cuisine.
Chelsea buns, dripping with treacle. Proper roast dinners with all the trimmings. Pints of beer in sunny pub gardens. Whatever the season, and whatever you fancy, Cambridge is full of culinary treats. And if you'd rather eat in? We have plenty of delivery recommendations too.
See more of Cambridge.
From Kettle's Yard and craft shops, to live music and theatre. We'll help you see more of Cambridge – the places locals go when the tourists head back to their hotels.