Turing Locke | Exploring
It's known around the world as a quintessential university town. But there's much more to this magical city. Find spellbinding architecture, cosy pubs and an international scene.
CAMBRIDGE IS HAVING A MOMENT. AND IT'S EASY TO SEE WHY. PERFECT FOR A WEEKEND AWAY, EXPLORE PICTURESQUE COBBLED STREETS, A BURGEONING FOODIE SCENE, AND THEN OPEN SOME of THE BUBBLY WHIlST PUNTING ON THE RIVER CAM.
The pretty city.

Brimming with architecture, and surrounded by leafy meadows. Watch bikes bobbing up and down cobbled side streets, over and under curious bridges.

Great minds.

As one of the oldest university's in the English speaking language its hard not to notice the University's influence on the city. From grandiose buildings to students cycling from class to class.

Lazy days.

Surrounded by lush and green countryside, or beers on the back's, a series of parks and gardens by the river. Enjoy the city and its green spaces.
"Cambridge was a joy...It was my fantasy. I loved it. I miss it still."
Culinary delights.
Although small, Cambridge boasts an impressive food scene. Find local fare made with ingredients and produce from around the local area. There's a range of international options, too.
Slow-cooked meats to peppercorn gelato.
Bread & Meat

4 Bene't St, CB2 3QN

An independent eatery focusing on gourmet sandwiches, perfectly slow-cooked meats, homemade slaws and sauces served alongside Monmouth coffee.

2.3 miles, 12 mins' cycle

Dulcedo Patisserie

Unit 4 Eddington Ave, CB3 1TT

Quality coffee, fresh pastries and a range of sandwich options, right next to Turing Locke.

100m, 1 mins' walk

foodPark.

Market Square, Eddington, CB3 1SE

A collective of street food traders, with no fixed spot you can find it across the city including Eddington, check their website for locations.

0.1 miles, 2 mins' walk

Jack's Gelato

6 Bene't St, CB2 3QN

With an ever-changing, imaginative menu of flavours such as vanilla marsala and white chocolate and pink peppercorn, this is well worth a visit.

2.3 miles, 12 mins' cycle

The Espresso Library

210 East Rd, CB1 1BG

This café brings together the interests of its founders: cycling, chess, coffee and more. A multi-use space with great coffee and food.

2.7 miles, 15 mins' cycle

Vanderlyle

38 Mill Rd, Petersfield, CB1 2AD

Found in the Michelin guide, Vanderlyle specialises in vegetarian dishes using local ingredients from farmers, growers, and producers.

2.8 miles, 15 mins' cycle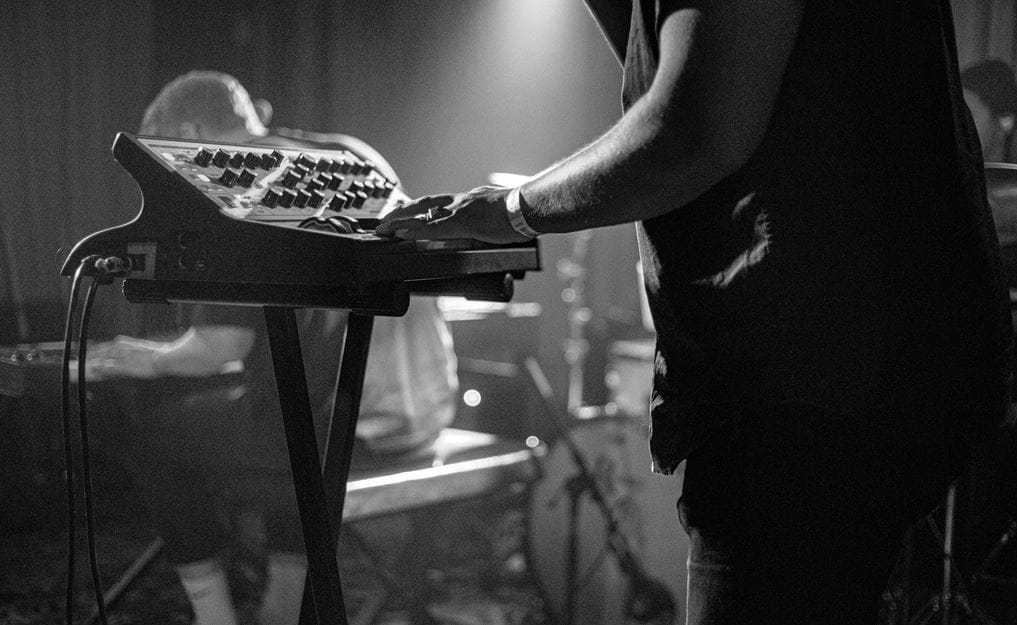 Sound Travels: Cambridge
Explore a playlist of soft, instrumental sounds perfect for soundtracking a day of getting your head down in our co-working space, or a chilled evening with friends.
Soft sounds to put your head down to.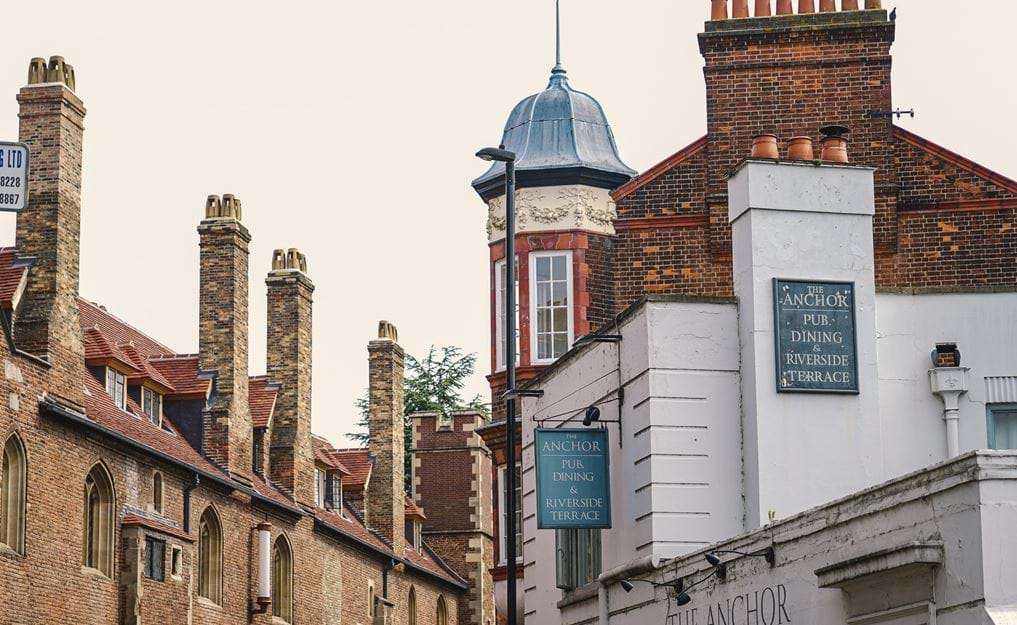 Our guide to Cambridge's best pubs.
If you're on the hunt for a cosy local boozer to snuggle up fireside, a speakeasy-style cocktail bar, or a blow-out bespoke experience, Cambridge has a surprising variety of pubs, bars and distilleries. We've rounded up a few of the drinking dens in and around the city centre.
Homemade gins to a simple pint.
Cambridge Distillery

22 High St, Grantchester, CB3 9NF

You'll need a car to reach this one, the Cambridge Distillery offers interactive masterclasses during the weekend.

3.7 miles, 10 mins' drive

Ta Bouche

10-15 Market Passage, CB2 3PF

Offering a vibrant drinks menu and food by the Veto Meato vegan street food, its cocktail menu puts fruity concoctions centre stage.

2.2 miles, 10 mins' cycle

The Eagle

Bene't St, CB2 3QN

Probably the most famous (and therefore the most touristy) pub in Cambridge. Still, pull up a seat in the courtyard with a simple pint instead.

2.2 miles, 10 mins' cycle

The Free Press Pub

7 Prospect Row, CB1 1DU

Possibly the snuggest, cosiest pub in Cambridge, the Free Press is hidden away in the back lanes. Come for a pint and the best scotch egg in town.

2.6 miles, 13 mins' cycle

The Hidden Rooms

7b Jesus Ln, CB5 8BA

This cosy independent cocktail lounge with speakeasy vibes is hidden in the basement of Victorian-era Roman baths. With live music and dance classes.

2.0 miles, 10 mins' cycle
Exotic plants to punting on the Cam.
Cambridge Arts Theatre

6 St Edward's Passage, Cambridge CB2 3PJ

Much-loved independent theatre, showcasing the best touring productions from the UK and beyond.

2.3 miles, 11 mins' cycle

Cambridge University Botanic Garden

1 Brookside, Cambridge CB2 1JE

The perfect spot for a sunny afternoon, explore exotic plant species from around the world, and the glasshouses.

3.7 miles, 20 mins' cycle

Cambridge Country Club

Toft Road, Bourn, CB23 2TT 

Un-wind with a round of golf, a massage in the spa or treat yourself to afternoon tea.

8.2 miles, 17 mins' drive

Kettles Yard

Castle St, Cambridge CB3 0AQ

Beautifully peaceful House & Gallery, with an impressive collection of modern and contemporary art.

1.6 miles, 8 mins' cycle

Punting on the River Cam

CB5 8AB

Sit back and relax while you glide past colleges and under bridges. Or have a go yourself at this quintessential Cambridge activity.

1.7 miles. 13 mins' cycle

Seven Wolves

4 Bridge St, CB2 1UA

Born out of a desire to curate outstanding emerging brands in both menswear and womenswear. Shop brands such as Evisu and Carhartt.

1.8 miles, 11 mins' cycle

Paus

Toft Rd, Cambridge CB23 2TT

An outdoor breathing and bathing space in the heart of the Cambridgeshire countryside.

8.1 miles, 16 mins' drive
Local life at Turing Locke.
Find out what's on at Turing Locke - there's something for everyone.