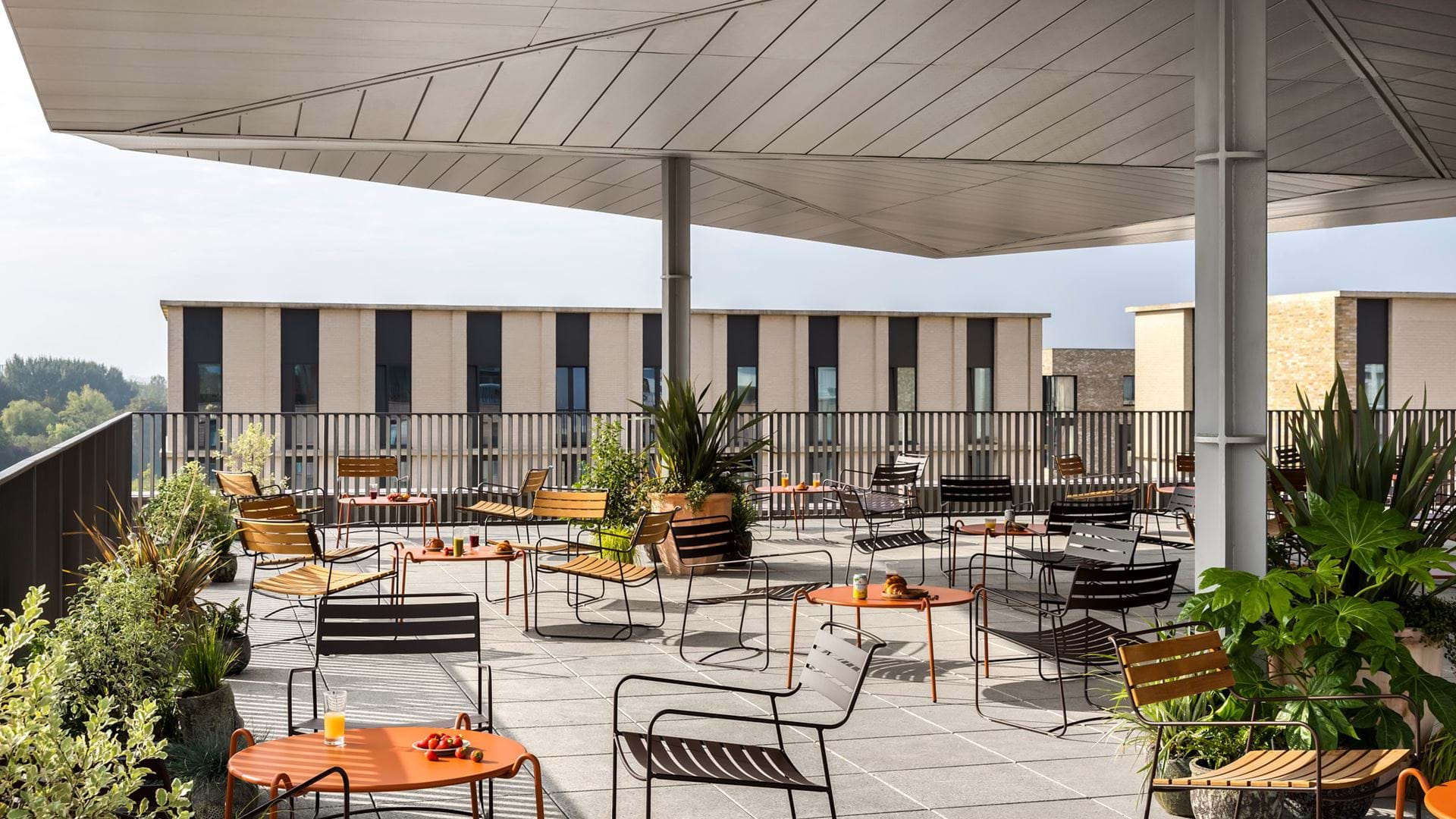 Cambridge
United Kingdom
Whether you're here for punting or partying, working or researching, discover a thoroughly modern side to this magical city.
Live for less in Eddington. With weekly and monthly flat rates.
Take advantage of our competitive flat rates, starting at £600 per week or £2400 per month on selected apartment types. No stress, you won't need a code - you'll spot the rate when you check availability.
A modern twist on a classic.
This is Cambridge. Outstanding architecture. Idyllic picnic spots. And some of the most cutting-edge, world-leading research around.
Perfect for weekends away, but with enough independent shops, markets, museums and foodie spots to fill a longer itinerary too, it's no wonder many visitors fall in love with Cambridge. It's also a city of real natural beauty. Whether you're punting to Grantchester, exploring the colleges' gardens or cycling along The Ridgeway to Eddington, you'll soon be surrounded by lush, soul-nourishing greenery. Bliss.
Your Cambridge.
Sure, some parts of the city have been there for hundreds of years. But it takes an insider to keep track of all the new things Cambridge has to offer, too.
Start the day with coffee and brunch from one of the city's latest roasteries. (One favourite is bike-mad Espresso Library, but there are lots.) Explore the shops and galleries around the chocolate-box centre. Hire a punt, if you're brave enough. Then wrap things up with cocktails at La Raza, dinner opposite King's College Chapel and an evening at the Arts Theatre. Your very own Locke apartment awaits at the end of the night, a short bike or bus ride away.