Turing Locke | Living
Park your bike and leave the bustle of the city behind. This tranquil space is yours for the living – eat, work, sleep, mingle, meet and unwind. Under one roof.
Space to be.
Turing Locke is a world of its own. Eat breakfast, lunch and dinner without leaving the building. Work on your own or with colleagues in the high-tech co-working space. Then unwind with a workout session, stroll around the courtyard and surrounding countryside or a cocktail on the terrace.
With its mid-century furniture and fittings, dusky colour palette and sleek, modernist architecture and design inspired by the city's avant-garde past, this is a space you won't want to leave in a hurry.
Whether you're here for leisure or leisurely meetings, this is more than just a place to stay. It's a space to live.
Your home in Cambridge.
Starting at 27m², there's no such thing as a small apartment at Turing Locke. If you're travelling with friends, family or a colleague, choose a Two Bedroom Suite for extra space – some even have terraces overlooking the leafy courtyard. And as each apartment comes with its own kitchen, including a washer/dryer, you can live completely self-sufficiently while you're here too. Take your pick and settle in.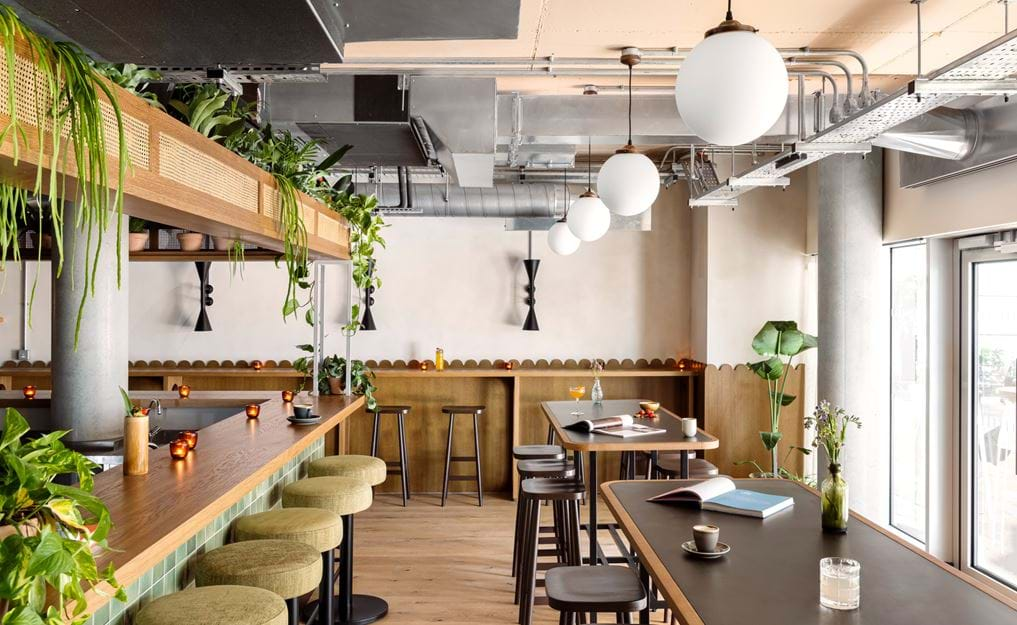 Dutch x Turing Locke.
A blend of cultures and international flavours, Dutch offers re-imagined classics and rare spirits. Enjoy an evening (or day) of cocktails and small plate dining. Unearth hidden gems and exotic flavours from the herbaceous agave of Mexico to the Juniper notes of Dutch Genever.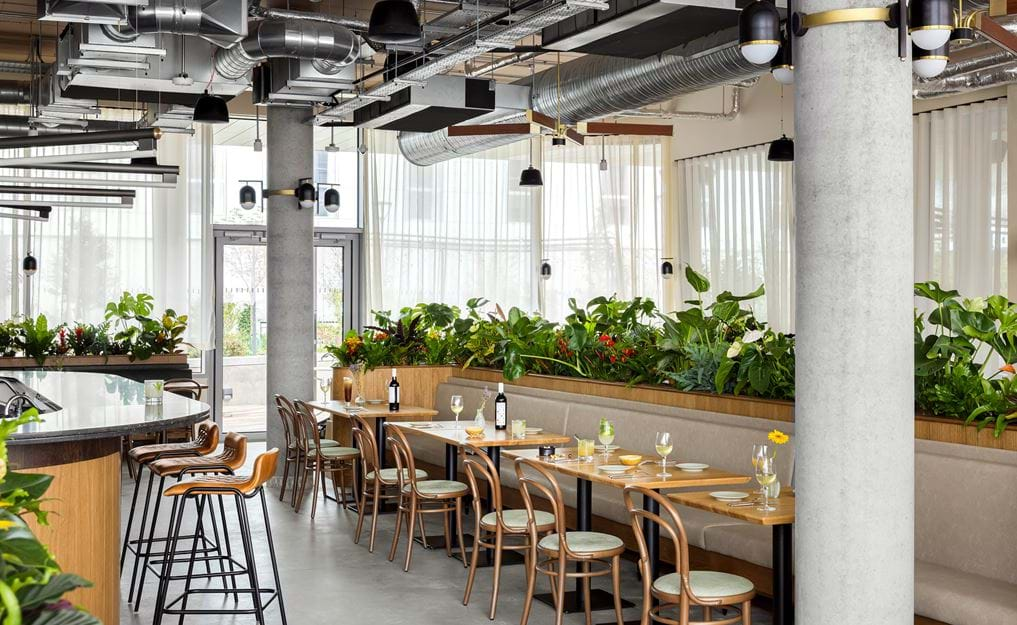 KOTA x Turing Locke.
Based on the Finnish concept of wood-fired cooking and community dining, KOTA offers warm and inviting hospitality, focusing on using local, independent, and environmentally conscious producers and suppliers. With a third wave coffee shop, kitchen and dining space and a rooftop bar and beer garden, there's something for everyone.
More than just a hotel room.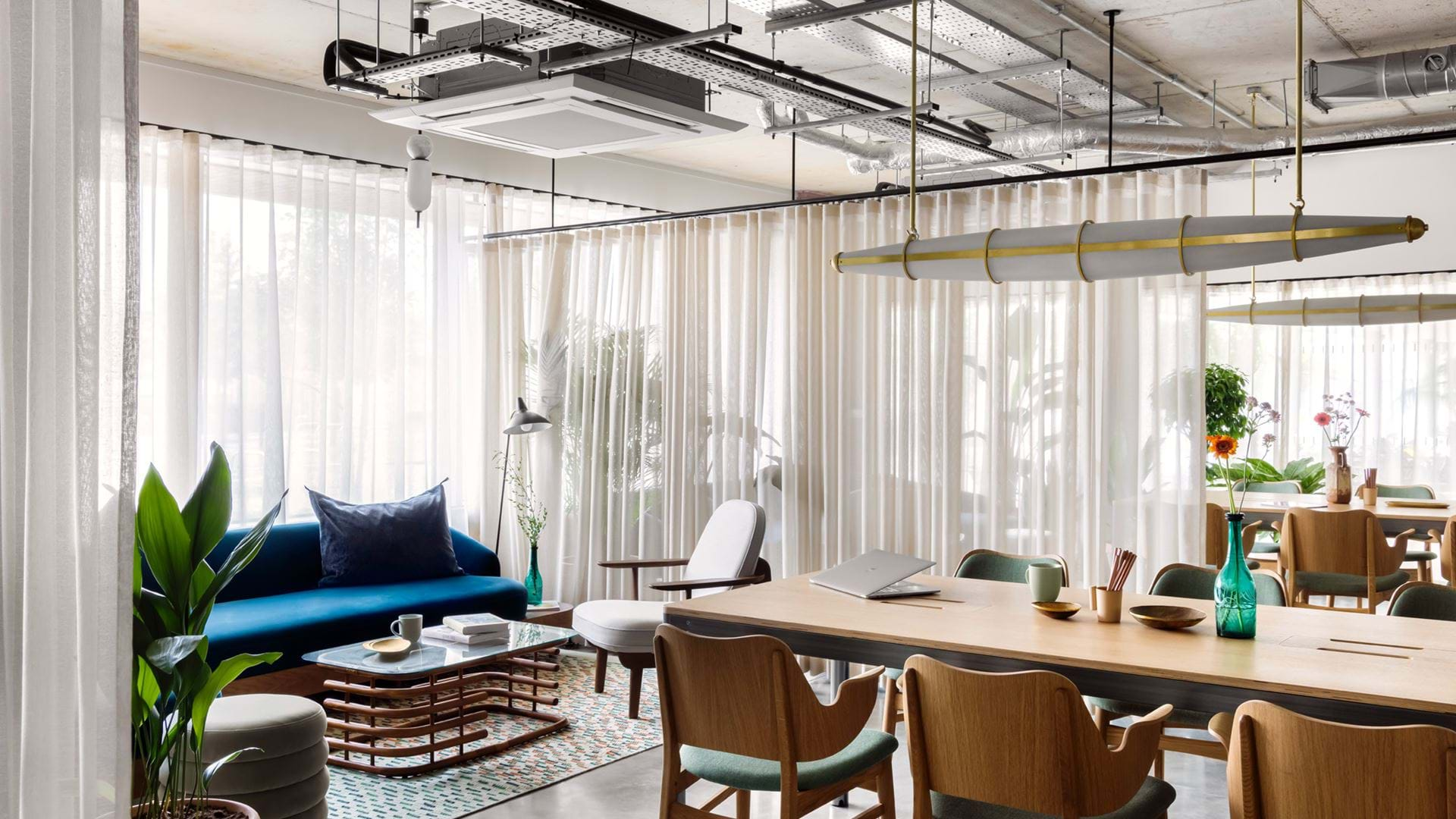 Thinking space.
Writing? Researching? Meeting? Turing Locke is named after the pioneering computer scientist, but even if you're not making your own scientific breakthroughs, our co-working space is the perfect environment for focus and clarity. The Wi-Fi is superfast, there are private rooms to book, and the coffee's pretty good too.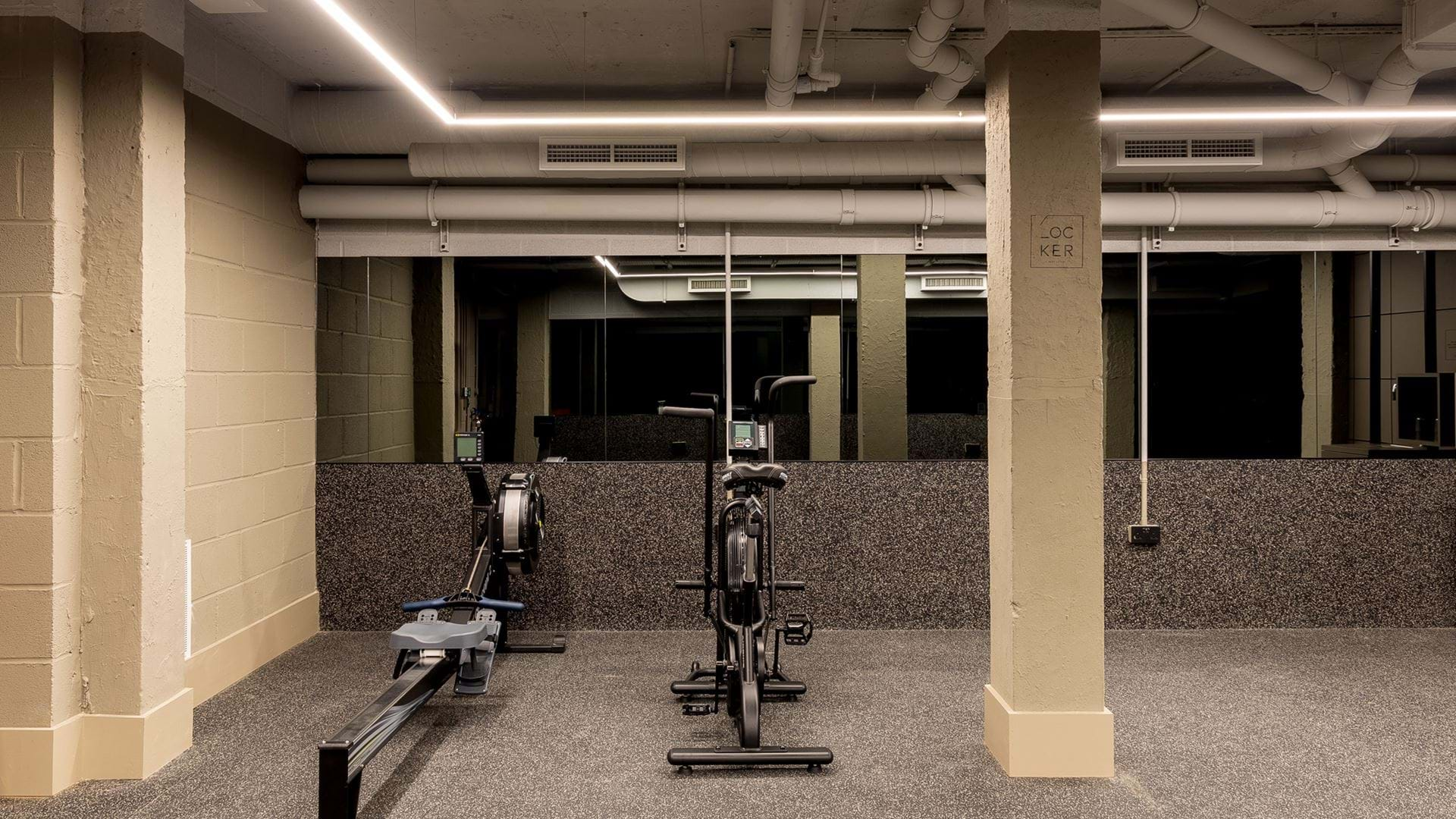 Workout studio.
Start the day with a weights session. Or crank up the treadmill to get your sweat on. Our bijou studio has all you need to stay fit while you're away. And if you'd rather get outside, we can show you running and cycling routes on our doorstep.
Meeting & event space.
From presentations to launch parties, seminars to away-days - we've got you covered.