Eden Locke | Exploring
Historic, proud, magical and damn-good fun. Edinburgh is a city to take your time over.
SCOTLAND'S CAPITAL IS A PLACE OF MANY MOODS. GEORGE STREET IS THE PERFECT SPOT TO START YOUR DAYS OF EXPLORATION AND SPEND YOUR NIGHTS WITH THE LOCALS AND THE LOCAL TIPPLE.
Green to blue.

Staying in Edinburgh's New Town, you'll be in the midst of it all. With green hills on one side and the North Sea on the other. Once you've explored the narrow alleyways and cobbled streets make sure to get out into the surrounding hills or take in some fresh sea air by the water.

Huddle around.

A city of dark nights and candle lights. You'll find tourists and locals alike slipping into cosy bars and pubs in the dimmed light. Or, friends wrapped in blankets, huddled around open fires, drink in hand. Of course.

The pretty city.

Historic and beautiful. A blend of ancient structures along with modern architecture. Visit the Old Town and explore medieval relics. Find Georgian terraces in neat rows the New Town.
"This is a city of shifting light, of changing skies, of sudden vistas. A city so beautiful it breaks the heart again and again."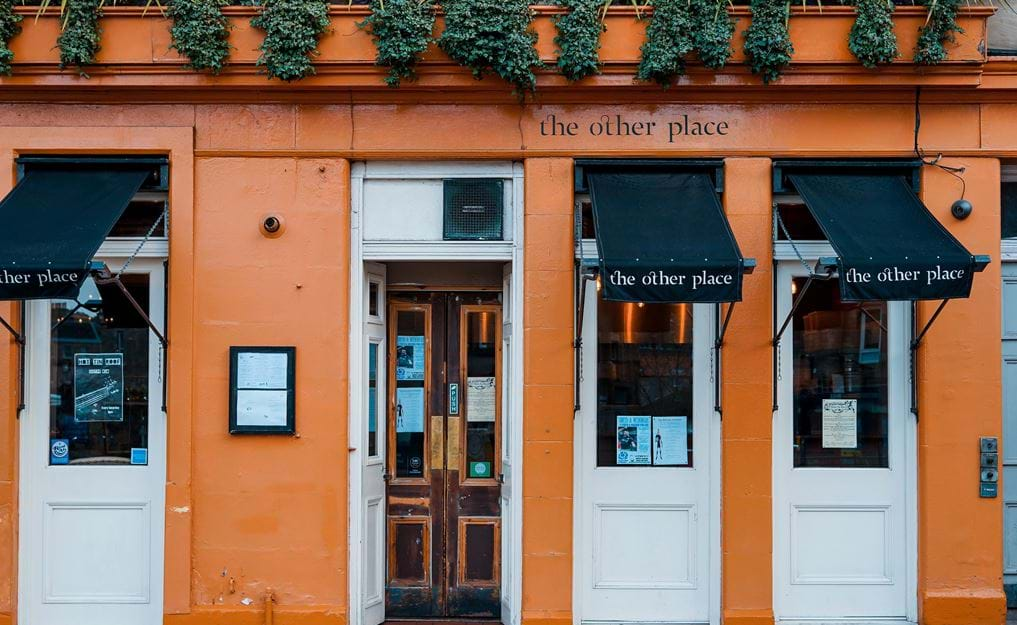 Edinburgh eats.
Blessed with local produce from across Scotland, you'll find the freshest fish, and arguably the best meat in the British isles. And everything else you could need or want.
Buttermilk waffles to crab claws & baba ganoush.
BABA

38 Charlotte Square, EH2 4HQ

Levant cooking with Scottish influences. Great Mezze dishes accompanied by succulent meats cooked on a charcoal grill. Inventive cooking for sharing.

400 ft, 2 mins' walk

Butta Burger

137 George St, EH2 4JY

Fast becoming a local institution. Try the waffles, or a Butta chicken burger with parmesan and black garlic dip. Book ahead, it's popular.

150ft, 1 mins' walk

Pizzeria 1926

85 Dalry Rd, EH11 2AA

A House Host recommendation. This no-frills family run Pizzeria serves up authentic, lovingly prepared Neapolitan-style pizzas for affordable prices.

0.9 miles, 18 mins' walk

The Fishmarket

23A Pier Place, Newhaven, EH6 4LP

The freshest crab, tempura squid and langoustines in butter sauce. A collaboration between a well-known chef and local fishmongers.

3 miles, 15 mins' drive

Urban Angel

121 Hanover St, EH2 1DJ

Urban Angel follows an ethical approach to eating, trying to source all ingredients from the local area. Great GF, veggie and vegan options.

0.4 miles, 8 mins' walk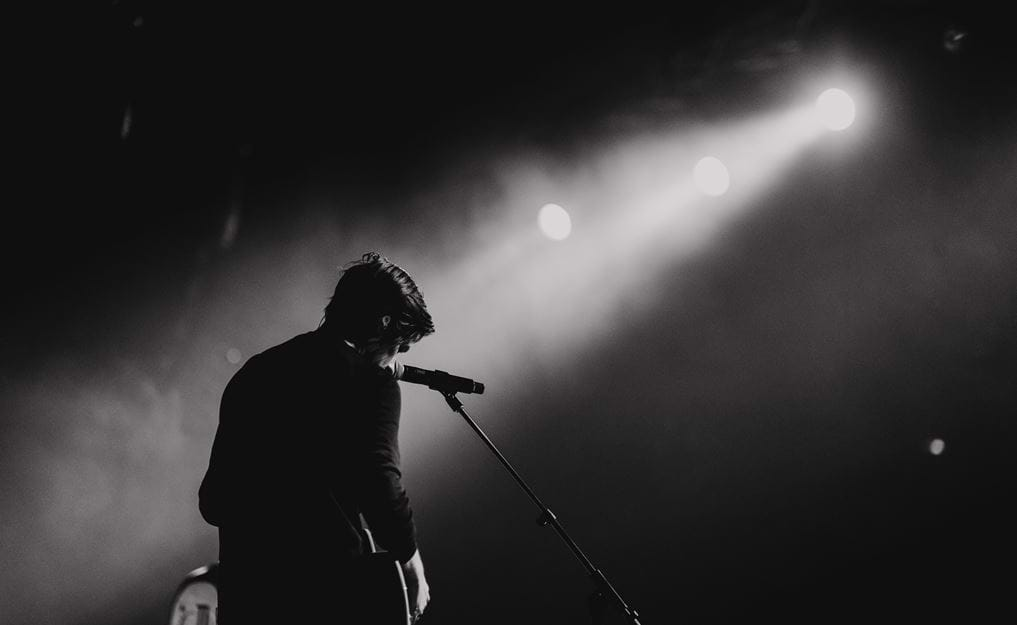 Sound Travels / Edinburgh.
A curated mix of local and international artists. Showcasing sounds to get you in the mood for the Scottish capital. From R&B to disco classics, you'll find a soundtrack to take you from day to night.
Groovy house to nostalgia.
Choose from 200 whiskies or a crisp Bulgarian white wine.
Cabaret Voltaire

36-38 Blair St, EH1 1QR

Set in a cavernous network of Vaults, Cabaret Voltaire regularly hosts house and techno nights from a revolving line-up of international DJs.

1 mile, 20 mins' walk

Panda & Sons

79 Queen St, EH2 4NF

It describes itself as a fusion of both a 'classic Prohibition style Speakeasy and vintage style Barbershop.' Find creative cocktails and craft beers.

0.1 miles, 3 mins' walk

Paradise Palms

41 Lothian St, EH1 1HB

An eclectic bar, diner, and record shop. A real creative community space, enjoy DJs spinning vinyl's most days, while taking in the atmosphere.

1 mile, 20 mins' walk

Smith & Gertrude

26 Hamilton Pl, Stockbridge, EH3 5AU

A small wine bar with an extensive international selection of the classics including new regions such as Austria and Bulgaria.

0.6 miles, 11 mins' walk

The Devil's Advocate

9 Advocate's Cl, EH1 1ND

Set in the Old Town and occupying a former Victorian pump station this popular bar has over 200 whiskies, small plates and great cocktails.

0.8 miles, 16 mins' walk

The Stand Comedy Club

5 York Pl, EH1 3EB

Scotland's first purpose-built comedy club is at the heart of the comedy circuit. From beginners' to improvised, sketch and well-known performers.

0.7 miles, 13 mins' walk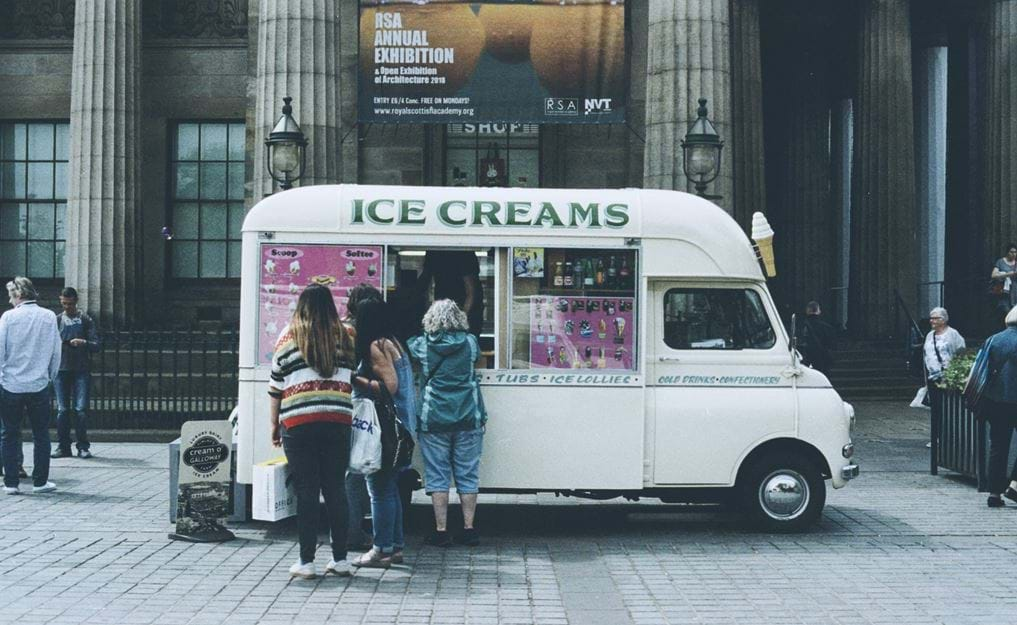 Walk this way.
A mix of local gems, recommended by our House Hosts and local insiders. Get out and enjoy one of the many viewpoints or stay in the city and explore the cobbled streets, quirky art galleries or enjoy some artisan cheese.
Arthur's Seat

EH16 5HX

A must do. This ancient volcano rises above Edinburgh. Found in Holyrood Park, wander around, take in the fresh air and enjoy the view.

2.7 miles, 23 mins' cycle

Calton Hill

EH7 5AA

Recommended by our House Hosts. Offering panoramic views, the perfect place to take in the sunset.

1 mile, 22 mins' walk

Gold Hare Books

68 St Stephen St, EH3 5AQ

An award-winning independent bookshop, browse a range of genres then sit by the woodburning stove while you decide whether to buy.

0.6 miles, 11 mins' walk

I.J. Mellis

30 Victoria St, EH1 2JW

With a small network of shops across Scotland, this cheesemonger's and deli has a reputation for supplying the best British farmhouse cheese.

0.8 miles, 16 mins walk'

Leith Shore

EH6 6QN

On the edge of the city, walk along its cobbled streets and canal and enjoy almost a European vibe, find bars and restaurants with al-fresco seating.

3 miles, 18 mins' cycle

Stills

23 Cockburn St, EH1 1BP

One of Scotland's first galleries dedicated to contemporary photography, it runs installations throughout the year alongside courses.

0.8 miles, 16 mins' walk

The Fruitmarket Gallery

45 Market St, EH1 1DF

A free, public space for art and culture with a program of exhibitions, performances and events from Turner prize artists and more.

0.8 miles, 15 mins walk'
Local life at Eden Locke.
Find out what's on at Eden Locke - there's something for everyone.