Kingsland Locke | Exploring
Ever-evolving, vibrant and dynamic. Dalston is filled with life and colour. A place where your senses come alive.
DIVE INTO DALSTON. ONE OF THE CAPITAL'S MOST INTERESTING, TALKED-ABOUT AREAS.
WALK THE LENGTH OF KINGSLAND ROAD AND YOU'RE GUARANTEED TO STUMBLE ACROSS SOMETHING INTERESTING.
Open to everyone.

A hub of inclusivity. Celebrating diversity and creativity. Whoever you are or want to be, Dalston is ready to welcome you with open arms.

Parks and rec.

With Victoria Park to the east, London Fields to the south, and Hackney Downs only a short walk away, there's no lack of green spaces. Perfect for clearing the mind, meeting friends or just watching the world go by.

Community.

A glorious multicultural mishmash stretching to all corners of the globe. This international community makes Dalston what it is, a place for everyone with a strong sense of culture and community.
"Dalston is at the heart of everything creative with a really strong community of artists creating and thriving here. It never ceases to inspire."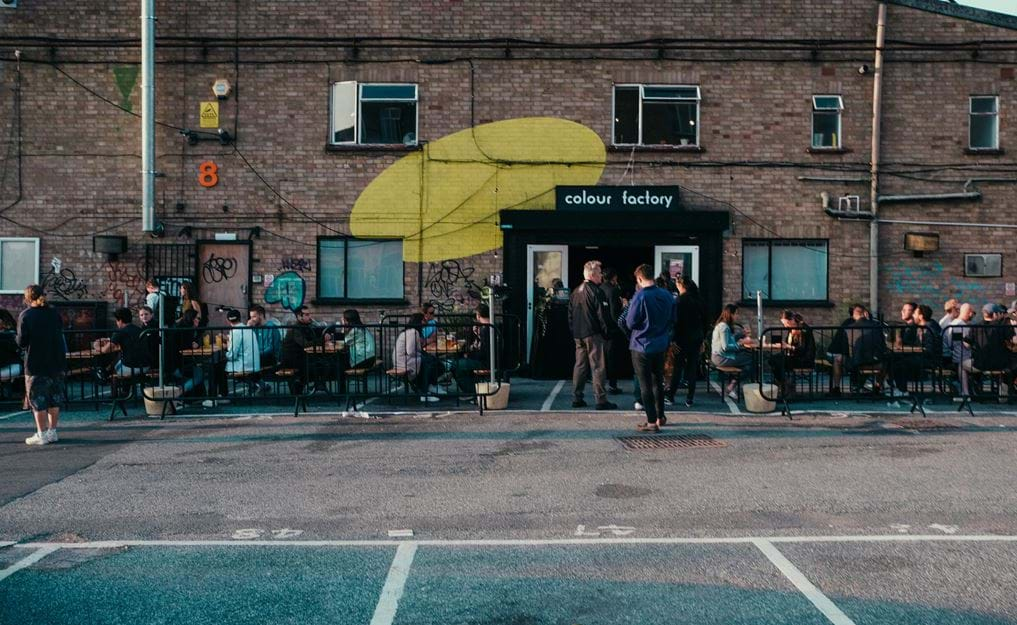 Dine in Dalston.
You almost don't need recommendations to eat and drink well in and around Dalston. But to help you find the absolute best spots (and because new pop-ups keep popping up) here's our top five. Expect Turkish mezze, loaded sandwiches and Psychedelic burrata with cedrat lemon.
Urban farms to fresh focaccia.
Hot 4 U

The Prince Arthur, 95 Forest Rd, E8 3BH

With a weekly-changing set menu, influenced by nose-to-tail eating with nods to countries around the globe, casual and fun.

0.9 miles, 17 mins' walk

Little Duck Picklery

68 Dalston Lane, E8 1FE

Low key yet beautifully innovative, serving daily changing seasonal, pickled plates. Think daikon kimchi, chili-cured fish with natural wines.

0.5 miles, 10 mins' walk

Bright

1 Westgate St, E8 3RL

A London Fields fine wine bar and neighbourhood restaurant with a regularly changing selection of British and European dishes.

1.6 miles, 8 mins' cycle

Mangal 2

4 Stoke Newington Rd, N16 8BH

A Dalston favourite, this ocakbasi (Turkish grill) lures crowds from across London. Expect a casual affair where the charcoal grill does the talking.

250 ft, 1 mins' walk

Snackbar

20 Dalston Lane, E8 3AZ

A café, urban farm and co-working space rolled into one. With a globally inspired menu find kimchi blue cheese toasties & brioche prawn toast.

0.4 mile, 7 mins' walk

The Dusty Knuckle Bakery

Abbot Street Car Park, E8 3DP

Freshly baked breads, pastries, and coffee. You can find queues round the block at this bakery and café on the weekends. Worth it though.

0.2 miles, 5 mins' walk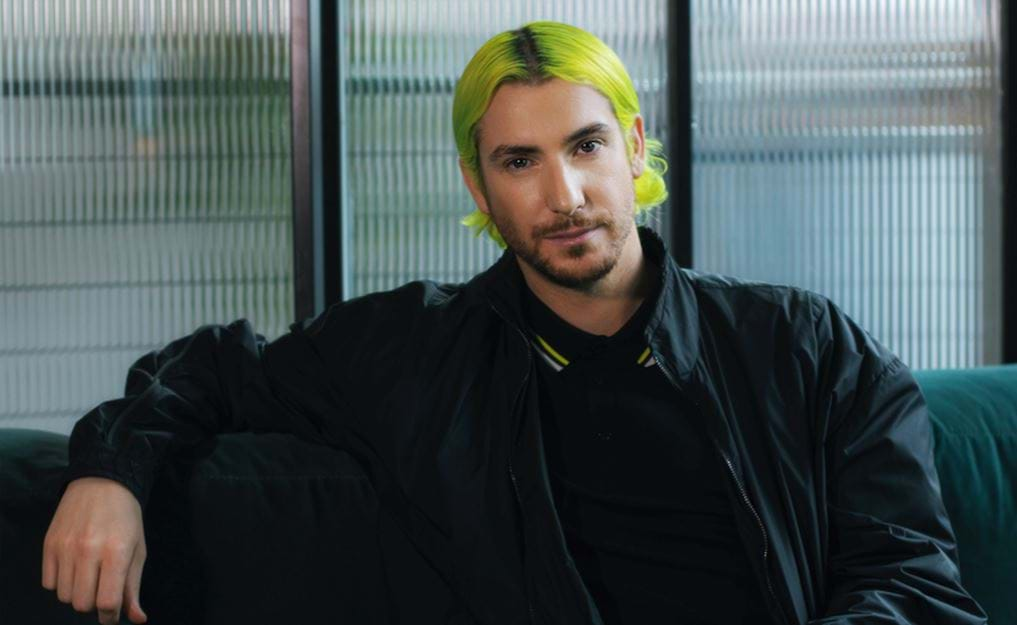 ABSOLUTE. X Kingsland Locke.
Get grooving and moving with ABSOLUTE. Explore the official soundscape of Kingsland Locke. Expect a brazen blend of genres captivating and celebrating the club and queer venue circuit of alternative East London.
Euphoric beats, disco and Afro-house. Something for everyone.
Local institutions guaranteed to get your toes tapping and the drinks flowing.
Brilliant Corners

470 Kingsland Rd, E8 4AE

A little of everything, this Japanese low-lit bar on Kingsland Road serves up cocktails, small plates and strictly vinyl only DJ sessions.

0.5 miles, 10 mins' walk

Colours Hoxton

2-4 Hoxton Sq, N1 6NU

A new multi-arts bar & club offering an 'inclusive space to dance, create and meet' and for locals to showcase their works and passions.

1.8 miles, 10 mins' drive

Dalston Superstore

117 Kingsland High St, E8 2PB

A legendary establishment on the east London part scene. Home to all sorts: popular with a large and diverse LGBTQ crowd but welcoming to everyone.

340ft, 1 mins' walk

Hacha Bar

378 Kingsland Rd, E8 4AA

The city's only Agaveria - a cocktail bar specialising in agave spirits with a vibrant atmosphere. Heads up – anything can be sampled from the shelf.

0.6 miles, 13 mins' walk

Netil360

1 Westgate St, E8 3RL

Offering iconic views over London, Netil360 doubles up as a bar and café along with a garden and workspace hosting an exciting programme of events.

1.6 miles, 8 mins' cycle

Rio Cinema

107 Kingsland High St, E8 2PB

A popular independent cinema located on the Kingsland Road. Set in a Grade II listed, Art Deco building Rio is a local gem.

480ft, 2 mins'

The Victoria

451 Queensbridge Rd, E8 3AS

A long-standing Victorian pub turned live music venue, art collective with great cocktails and a selection of locally brewed beers.

0.6 miles, 11 mins' walk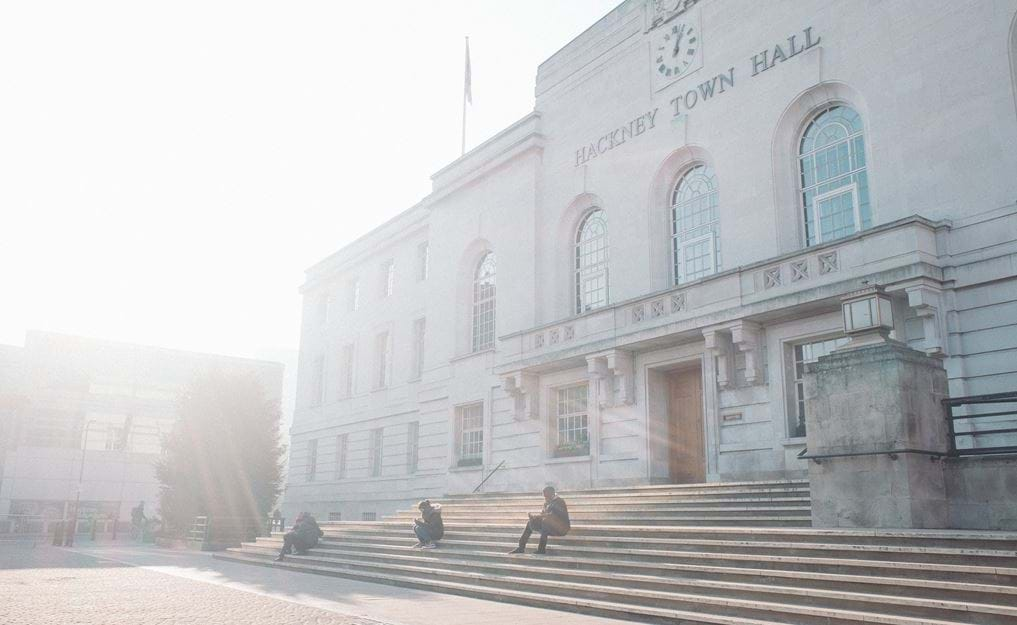 Walk this way.
With stellar views, green spaces galore and markets for everything, it's hard to know where to go. We'll show you the best spots to head for.
69B Boutique

69B Broadway Market, E8 4PH

An ethically minded clothing store selling sustainable brands that are both socially and environmentally responsible.

1.5 miles, 7 mins' cycle

Columbia Road Market

Columbia Rd, E2 7RG

This flower market has a friendly atmosphere, open every Sunday. All the plants you could dream of.

1.8 miles, 9 mins' cycle

Dalston Curve Garden

13 Dalston Lane, E8 3DF

A unique garden taking the place of the old Easter Curve Railway line. A beautiful community space.

0.4 mile, 7 mins' walk

Ridley Road Market

Ridley Rd, E8 2NP

Dalston's colourful central marketplace, find fresh produce and even fabrics and clothing. An integral part of the local heritage.

0.3 miles, 5 mins' walk

De Beauvior Wholefoods

99 Southgate Road, N1 3JS

A luxury deli, grocers and café stocking a range of both homemade and artisan products, go for the almond croissants.

0.9 miles, 18 mins' walk

Victoria Park

Old Ford Rd, E3 5TB

Not just any park. Walk along the canal, go boating, or browse Victoria Park village. Find people enjoying picnics or strolling round the lake.

2.6 miles, 15 mins' cycle

Weino BIB

39 Balls Pond Rd, London N1 4BW

A wine bar, shop and delicatessen selling cheese and charcuterie other bits including detergent and milk – on tap.

0.4 miles, 4 mins' walk
Local life at Kingsland Locke.
Find out what's on at Kingsland Locke - there's something for everyone.