Locke at Broken Wharf | Exploring
Cross the Millennium Bridge for history, art and Shakespeare. Explore the South Bank, with two-miles of entertainment alongside breezy, traffic-free views of the city's most famous landmarks.
ON THE BANKS OF THE THAMES, FIND GEORGIAN SQUARES AND NARROW ALLEYWAYS SET WITH A BACKDROP OF ST PAUL'S CATHEDRAL. CROSS THE RIVER TO THE SOUTH BANK'S MUSEUMS AND WORLD-CLASS ART, WHICH WAIT TO PULL YOU IN AND LEAVE YOU FILL WITH A FEELING FULL OF AWE AND WONDER.
Enduring icons.

Home to some of London's oldest, most historic, and iconic buildings. St Paul's Cathedral is just outside the old city walls of London. And walking through the narrow, cobbled streets leaves you with a sense of what came before.

The heart of the Thames.

South Bank and Bankside. Here you'll find tourists and locals alike, wander past the Turbine Hall of the Tate Modern, pick up a snack at the many market stalls and stop to watch the crowds form around the skaters, buskers and street performers.

The home of British art & theatre.

A former no-man's land south of the river has fast become one of London's most exciting, buzzing areas. Catch a show at the National Theatre or peruse the many floors of the Tate Modern. Make sure to visit the viewing platform for uninterrupted views across the Thames.
"One walks the Thames less for the scenery than the history. Almost every mile brings to mind a historical event or a work of art."
Time to eat.
Hidden Vietnamese boltholes for streaming noodle broths and Banh Mi. Buzzing coffee shops with a rotation of resident Baristas from across the globe. St Paul's may not be the first place Londoners recommend for culinary delights - but there are some real gems. Find a taste below.
Perfect steaks to summer rolls.
City Càphê

17 Ironmonger Lane, EC2V 8EY

Small and unassuming but delicious and authentic. Try the phở and summer rolls, but don't be put off by long queues. They move quickly.

0.5 miles, 11 mins' walk

High Timber

8 High Timber St, EC4V 3PA

South African inspired fare, simple-well prepared steaks with an excellent wine list and a cellar stocking around 40,000 bottles of wine.

130ft, 1 mins' walk

Koya

Queen Victoria St, EC4N 8AR

With a cult following, where better to spend your money, on a steaming bowl of silky udon? A true winter warmer.

0.3 miles, 8 mins' walk

Rosslyn

74-82 Queen Victoria St, EC4N 4SJ

With a reputation for excellent coffee and Aussie hospitality. Find specialty beans and brews and residences from international baristas.

0.3 miles, 7 mins' walk

St. JOHN

26 St John St, EC1M 4AY

Lauded by many as the best restaurant in London. Ground-breaking nose-to-tail cooking, simple and honest modern British cuisine at its finest.

0.9 miles, 19 mins' walk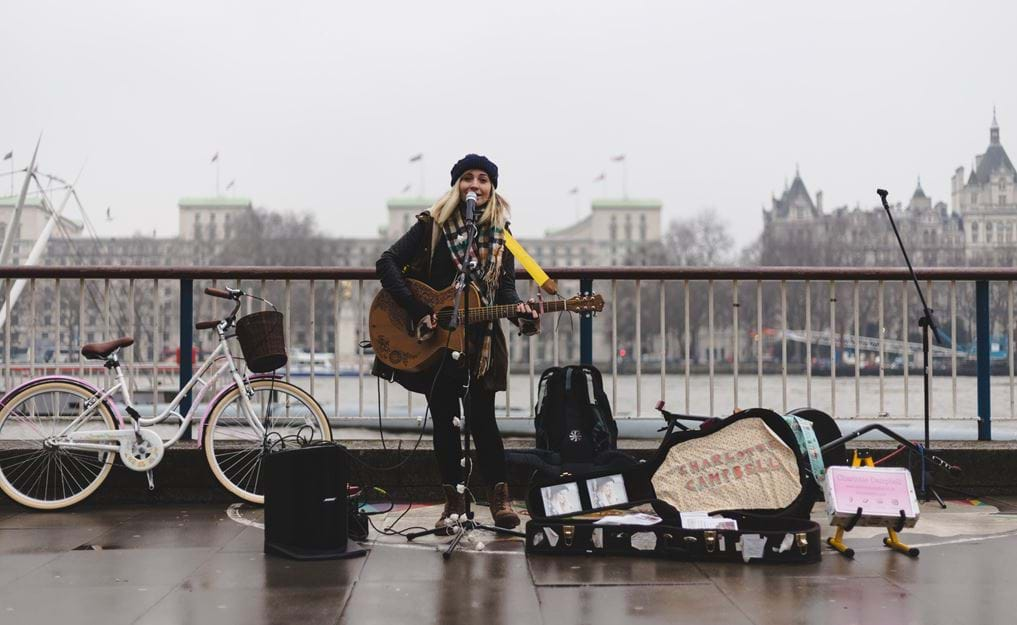 Sound Travels / London.
Chilled modern classics, jazz-funk and more. Your perfect playlist for days spent in Southbank and beyond.
Lazy sunshine Brazilian beats to synth-pop

.
Immersive theatre and underground wine bars.
Great Suffolk Street Warehouse

29 Great Suffolk Street, SE1 0NR

A relatively 'undiscovered' spot by London standards, get lost in its arches or large terrace at some of the city's best electronic music nights.

0.8 miles, 16 mins' walk

Queen Elizabeth Hall, Rooftop and Gardens

Belvedere Road, SE1 8XX

Overlooking the Thames, filled with fruit trees and flowers native to the British Isles. Order a botanical gin and perch on a bench or the grass.

1.7 miles, 11 mins' cycle

The Vaults

Arch 236 Leake St, SE1 7NN

Found under Waterloo train station, this immersive theatre and alternative arts venue also hosts some of the wildest nights in London.

1.6 miles, 11 mins' drive

The Winemakers Club

41a Farringdon St, EC4A 4AN

An independent wine merchant and one of London's most atmospheric bars set in Victorian arches under the Holborn viaduct.

0.7 miles, 15 mins' walk

Three Cranes

28 Garlick Hill, EC4V 2BA

Traditional oak-panelled pub set in a Georgian townhouse in the heart of the city. The perfect place for a pint and some people watching.

0.2 miles, 6 mins' walk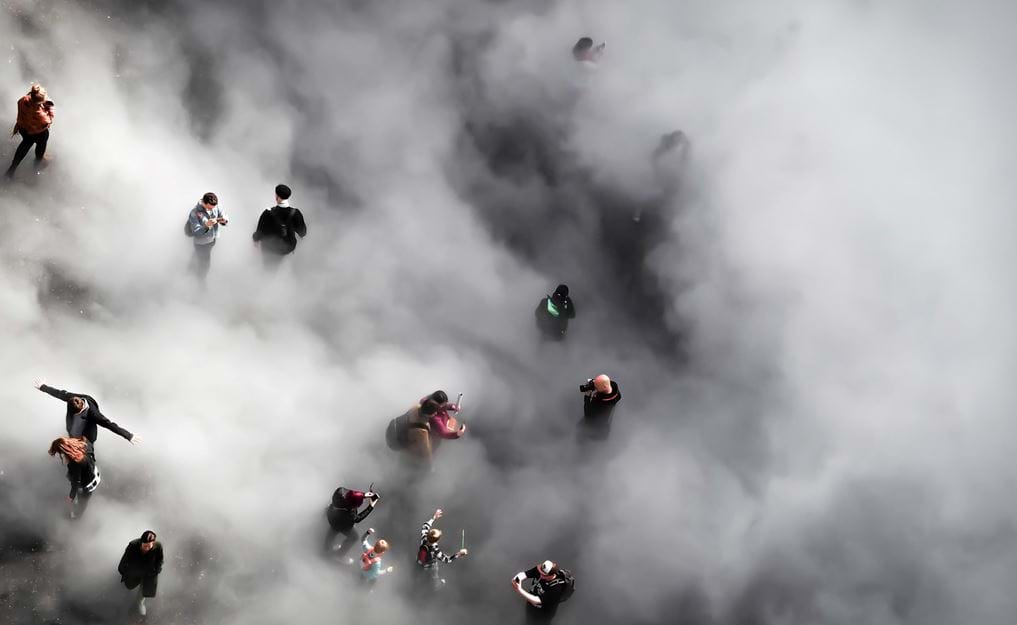 Walk this way.
Some of the world's finest art galleries, historical monuments and beautiful gardens, born out of history, set on the banks of the Thames.
Postman's Park

King Edward St, EC1A 7BX

A small and quiet park in the middle of the city, with a memorial to ordinary people who gave their lives to save another.

0.6 miles, 12 mins' walk

Shakespeare's Globe

21 New Globe Walk, SE1 9DT

A breath-taking theatrical space, showing both traditional and modern takes on Shakespeare classics. Nab a seat in the yard, starting at £5.

0.4 miles, 9 mins' walk

St. Dunstan's in the East

St Dunstan's Hill, EC3R 5DD

The ruins of a bombed-out church, perfectly tranquil and overgrown.

0.7 miles, 14 mins' walk

St. Mary-Le-Bow

St Mary Le Bow Church, EC2V 6AU

Entrenched in city folklore with a long and tumultuous history. It's said anyone born within the sound of the bells is considered true Cockney.

0.4 miles, 8 mins' walk

Tate Modern

Bankside, SE1 9TG

London's most iconic modern art gallery. Spend hours browsing the works of Picasso, Rothko, Matisse and more. And it's free.

0.5 miles, 10 mins' walk

The Barbican

Silk St, Barbican, EC2Y 8DS

An icon of Brutalist architecture, a city within a city. With an arts centre, theatre and the one of the prettiest conservatories in London.

0.9 miles, 21 mins' walk
Local life at Locke at Broken Wharf.
Find out what's on at Locke at Broken Wharf - there's something for everyone.