Student accommodation | Student Accommodation Cambridge | Turing Locke
Live, study and play in Eddington.


Don't fancy halls? Lock in your short stay student accommodation from £546 weekly, or £2250 monthly.
Looking for student accommodation next to Cambridge University, without shared bathrooms, beige food and noisy neighbours? Introducing Turing Locke. Level up from Cambridge halls with avant-garde style apartments, fully-equipped kitchens, private bathrooms and, space for downtime and head-down time. You'll also get the run of on-site amenities including a workout studio, co-working space, outdoor courtyard and coffee shop. All of this, and only a cycle away from Cambridge University's campuses and colleges.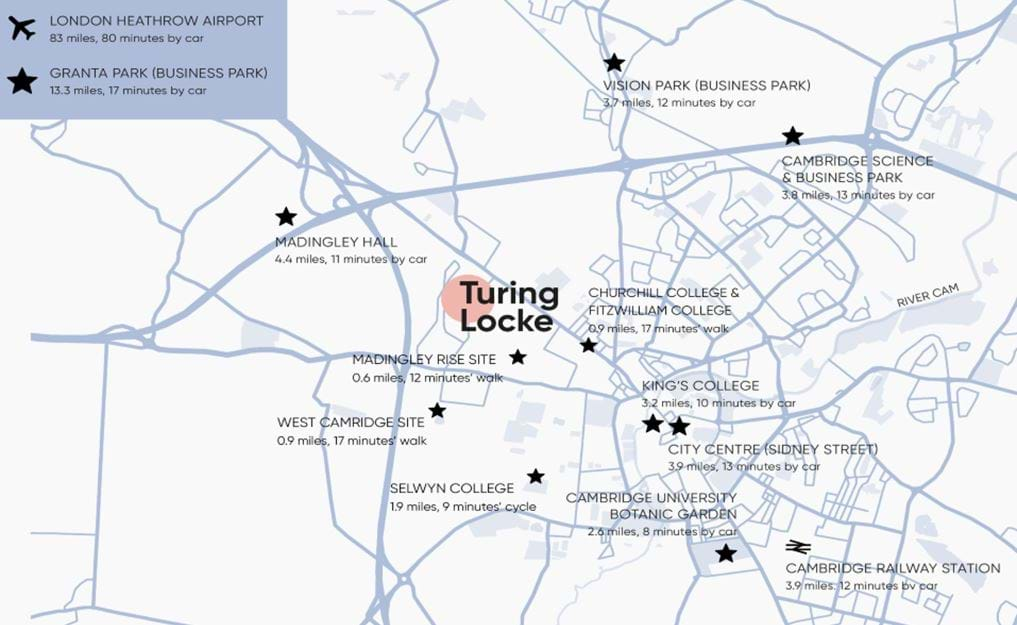 Close to campus.
Turing Locke is only a short bike ride away from the University of Cambridge and its colleges and campuses. So you can roll out of bed and still make your lectures on time. With Selwyn, Churchill, St Edmund's and Fitzwilliam Colleges close by. If you're based on the Madingley Rise site, even better. Only a quick cycle or scoot before you're in the lecture hall.
Take a video tour.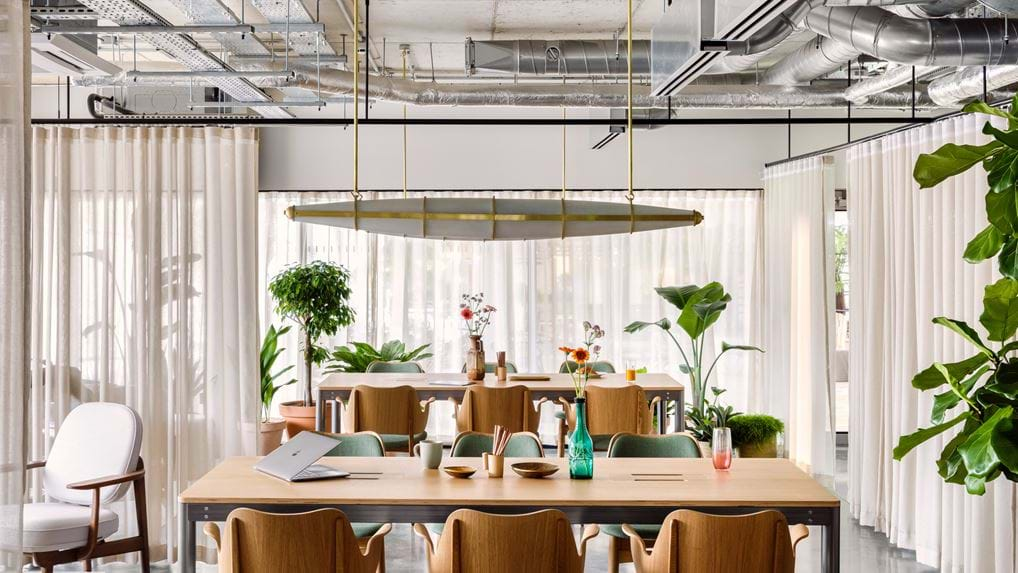 Tour our Cambridge student apartments.
Take a virtual tour of our Cambridge student accommodation by clicking and dragging your way around one of our One Bedroom Apartments and explore the spaces to study, sleep and everything in-between.
The best of Cambridge.
Life beyond the books. There's more to this pretty city than colleges and campuses. Discover the city's burgeoning foodie scene, punting on the River Cam, and the well-established Fitzwilliam Museum and Kettles Yard. Then settle down in one of Cambridge's best beer gardens.
Book your Cambridge university accommodation.
Find your student apartment.
Our monthly and weekly flat rates are available on selected room categories - with separate spaces to live and sleep, they're ideal for students.
Find your student apartment.
Our monthly and weekly flat rates are available on selected room categories - with separate spaces to live and sleep, they're ideal for students.
Still not sure? Browse our apartment floorplans.
Figuring out which apartment works for you? Perfect if you're on your own or if you'll be more out than in, our Locke Studios have enough space to live and study. If you want a little more room or space for two, our One Bedroom Suite is perfect. You'll get views over our tranquil courtyard, too.
Arrange an 'IRL' tour.
Ready to find your Cambridge student accommodation? If you fancy taking a look around Turing Locke before you book in just let us know and we can arrange an on-the-ground viewing. Here you can pick our brains see what it's like to live as a student at Turing Locke. Just let us know which apartment type you're interested in, and when you'd like to stay.
Enquire via WeChat.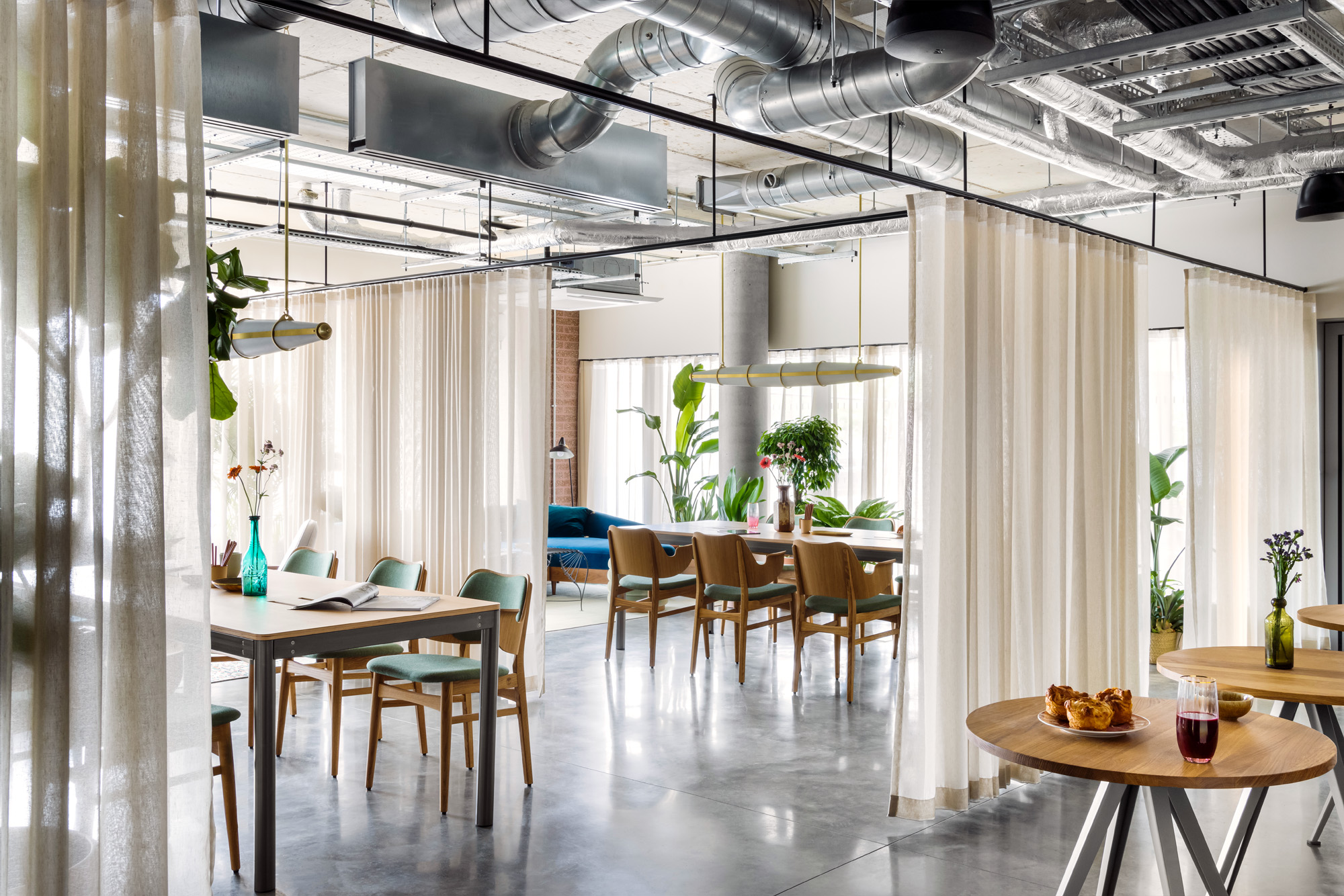 Student accommodation FAQs.
Student and shared accommodation in central Cambridge is in high demand, and so second and third year students will start searching for student accommodation for the following year from October. However, you will find accommodation available all year round, though your choices may be limited if leaving it too close to the start of the autumn term.
A benefit of staying at Locke, is that long-term accommodation is available year round, and you won't be tied into a year-long contract. You won't need to book half a year in advance (unless you want to), and there's no strict dates for starting or ending your stay. This means you can stay for as short or as long as you need - whether that's a few months while you look for something more permanent, or a single term during exam season. We can be as flexible as you are.
Yes, it's possible to live at Locke on a termly basis, so you only have to pay for the time you're actually staying with us.
We also can't guarantee you'll always be able to return to the same apartment, because each term will count as a new booking. However, if you let us know this is important to you, we will do our best to accommodate your request.
No - we aren't a traditional rental accommodation provider, and therefore no contracts are required. Our apartment rates are charged daily, so you can get all the flexibility of and home comforts of your own student apartment, without the hassle of reference checks and other paperwork.
Note that unlike a shorthold tenancy, we maintain the right to ask you to leave or relocate you to a different apartment at any time (for example, if a property is due to undergo renovations). It's worth checking our full T&Cs before you agree to booking.