Locke at East Side Gallery | Exploring
Multicultural. Multi-creative. Multi-cool. Whatever your scene, you'll be right at home in Friedrichshain – one of Berlin's most up-and-coming neighbourhoods.
BANG IN THE CENTRE OF THE ACTION. FRIEDRICHSHAIN'S CULTURAL, MUSIC AND FOODIE SCENES ARE EVER-CHANGING. while THE ALTERNATIVE NEIGHBOURHOOD OF KREUZBERG IS KNOWN FOR ITS LAIDBACK, CREATIVE VIBES. A BIT OF GRIT, A BIT OF GLAMOUR AND A WHOLE LOT OF HISTORY.
Living, breathing history.

You don't need to visit a museum to explore Berlin's past – it confronts you on every street and round every corner. Walk the length of the East Side Gallery. Peer up at towering Soviet buildings. Visit Checkpoint Charlie. It's all there, like a richly woven backdrop to everyday life.

Freedom of expression.

Known for avant-garde art, techno music, architecture, cutting-edge design, fashion and more, Berlin really is one of the creative epicentres of the world.

Nightlife that never stops.

Forget New York – Berlin really is the city that never sleeps. But whether you're looking for techno temples, rooftop bars, traditional beer gardens or something in the middle.
"Berlin is a city condemned forever to becoming and never to being."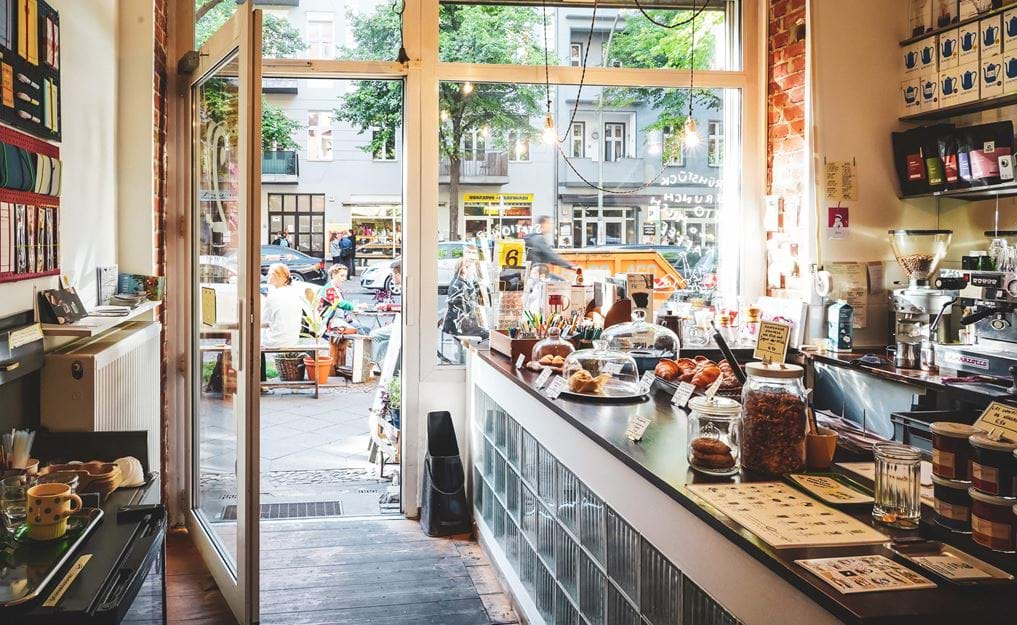 Beyond Bratwurst.
Berlin's culinary scene has exploded in recent years, with a new-found focus on international flavours and fresh, locally sourced ingredients. You'll find everything from mouthwatering Turkish kebabs to colourful vegan feasts nearby, with the Markthalle Neue in Kreuzberg hosting some of the best streetfood vendors around.
Grilled, grown and roasted.