"Dress in protest" so goes the motto behind the East London-based brand Birdsong, who in addition to creating covetable jumpsuits, jackets and dresses – and the uniforms for Kingsland Locke – are determined to make more than just a fashion statement.
Founded on the principles of ethics, sustainability and transparency, each garment is produced by expert women makers who might otherwise face barriers to employment – artists, seamstresses, painters, printmakers – who are paid the London Living Wage and are a real part of Birdsong's community of remarkable women.
We spoke to co-founders Sophie Slater and Susanna Wen about the ongoing need to protest entrenched and unfair processes within the fashion industry, the activists and artists that inspire their designs, and their favourite purpose-led small businesses in their East London neighbourhood.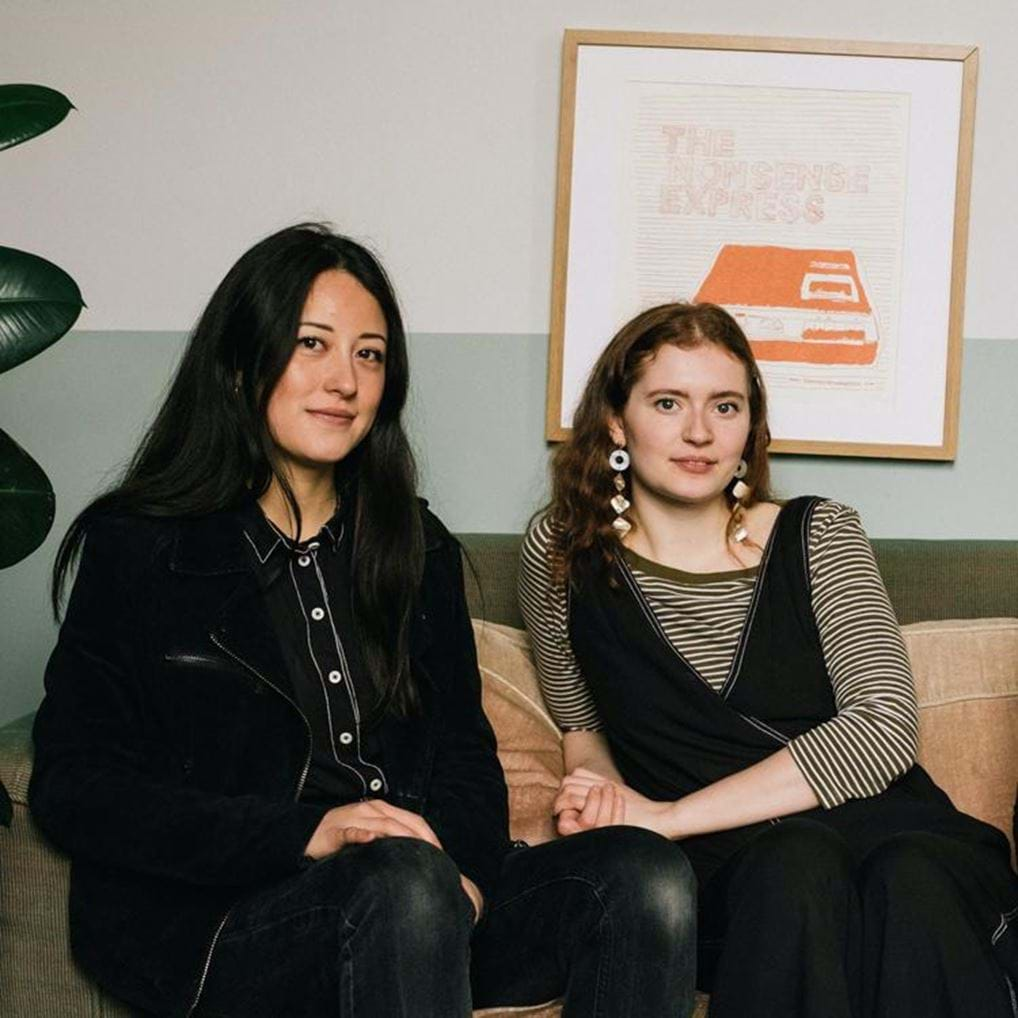 What inspired you to start a fashion brand founded on women and activism?
Me [Sophie] and another founder met in 2014 while we were both working for charities, her at an elderly people's day centre. The knitting circle there had scarves coming out of their ears because it's so calming and meditative – it also helped with arthritis and for the women there to feel purposeful. However, they were selling them at bring-and-buy sales for a fiver, while stressing about funding opportunities for the centre at the same time.
I was working for women's charities and doing a lot of activism, but every women's group I encountered saw their funding get cut to shreds. So many older or migrant women have incredible sewing and making skills, but face huge barriers turning them into cash. We loved clothes, activism and the idea of making more women visible, so we decided to build a fashion brand that was a social enterprise first and foremost.
Why does the fashion industry need a brand like Birdsong?
Wearing our collection of original wardrobe staples is a protest in itself: against the fast nature of the fashion industry, against the obsessive pursuit of trends, and against the systematic abuse of women in the production line. We know that women want more from their wardrobe, but that the world of ethical, sustainable and local fashion can be a minefield. So we're trying to tick all the boxes.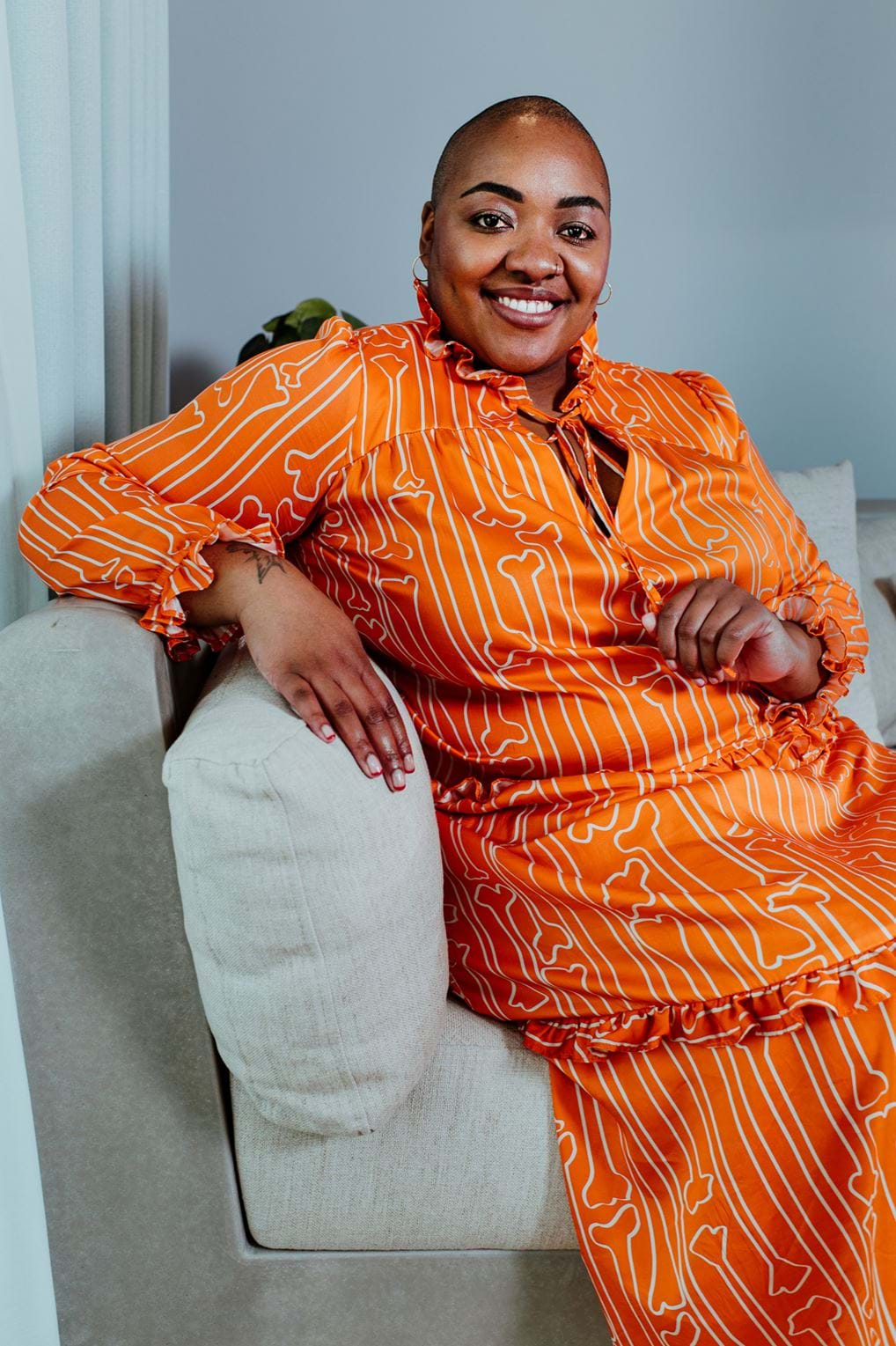 The past year has amplified debates about sustainability, overconsumption and representation, both in fashion and beyond. Do you feel like your message is finally being heard?
Talk of sustainability and representation has come on in leaps and bounds, but unfortunately so have increasingly sophisticated methods of greenwashing. Paying a living wage to garment workers is so far from industry practise – it's the bare minimum, and yet it's something less than 92% of brands conform to. We do feel like we're finally being heard, but it's a huge task to break through the noise made by multi billion-pound industries that are predicated on extracting as much profit as possible, at the cost of both quality of life and the environment!
How do you make sure that your processes are sustainable and ethical?
We design clothes for remarkable women, but we're also made by them. We work with expert women makers who face barriers to employment, from artists and printmakers to seamstresses and painters, and pay them the London living wage to bring our designs to life. We have strict standards for anything we buy outside of London, such as our t-shirts and jewellery. Anything else, we know who made it. We've shared food with our workers, chat to them weekly on the phone, and have attended a son's wedding. It's not like working in a standard factory.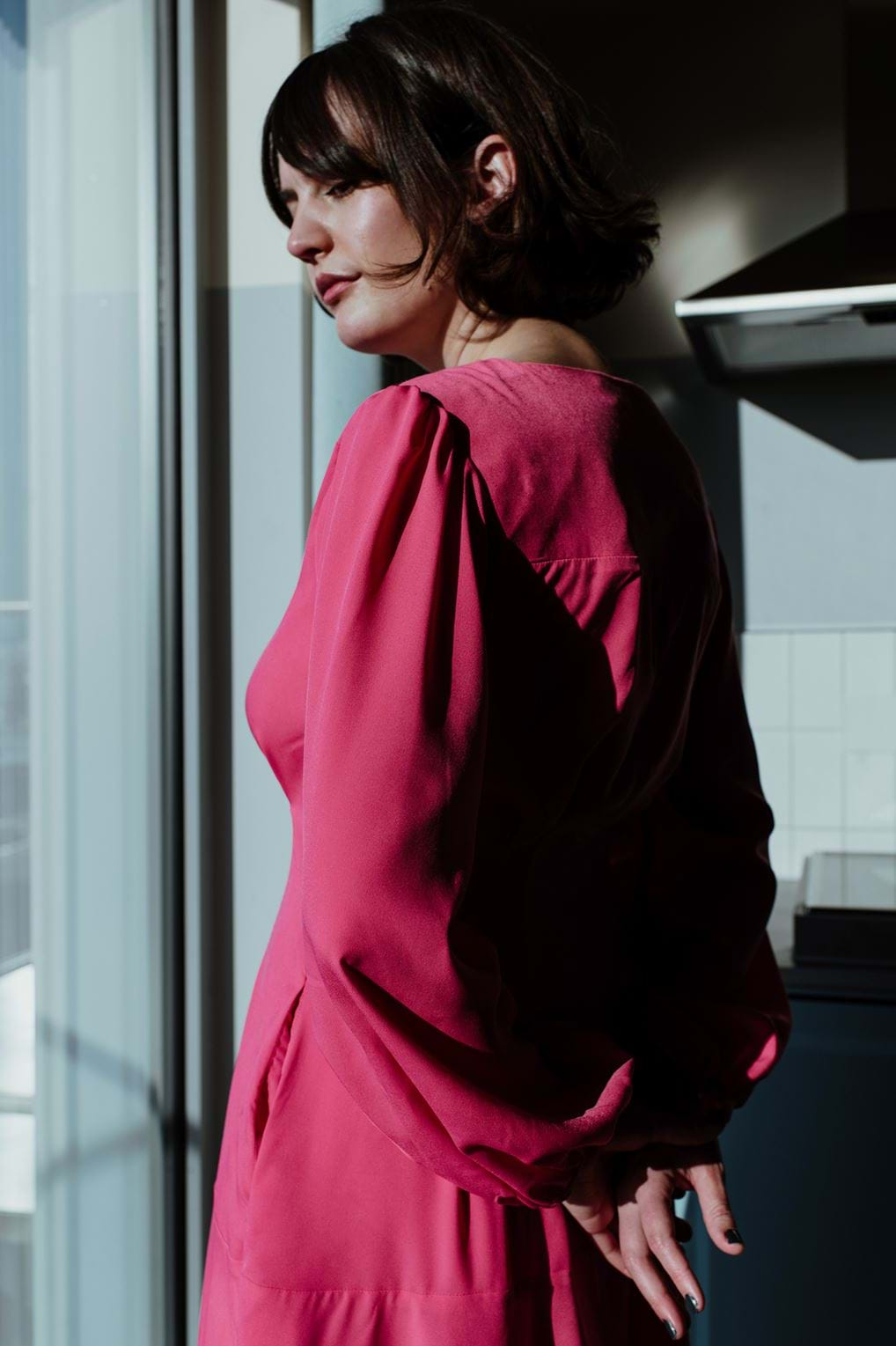 We want people to feel good – about themselves, how it feels on their skin, where it comes from, and the social impact of their purchase. Pure, unadulterated goodness and joy.
Which women inspire your designs?
Angela Davis, Virginia Woolf, Georgia O'Keeffe, and our fantastic board members Mimma Viglezio and Aja Barber. Our mothers, friends, sisters, women we see in the street, and all the fantastic activists we've befriended and worked with along the way.
How did you approach the collaboration with Locke?
We were looking at beautiful interiors to shoot in for our latest collection and Locke cropped up. The attention to detail and focus on sourcing from local businesses really spoke to us. We sparked up a friendship and their team hand picked some garments for their staff to wear at their Dalston branch, across the road from our new studio. We've stayed at the hotel and it's gorgeous. It feels great to have Locke as neighbours.
How has being based in East London shaped your work?
Susanna, our Creative Director, has lived in East London for years and is continually inspired by the area. Whether that's the surprising amount of green spaces, the bustling markets or the unique independent stores, inspiration is around every corner. The history of East London is rich and fascinating – one of our seamstress groups is based out of Limehouse Town Hall, a hub for the community since 1881. Visiting regularly (before the virus) and working with the team there makes us feel like we're part of something larger and contributing to something really positive and nourishing for the local area. As the daughter of an immigrant, Susanna finds it really important to be involved in local initiatives and actively contribute to the community as much as possible, and we feel like it's our home now.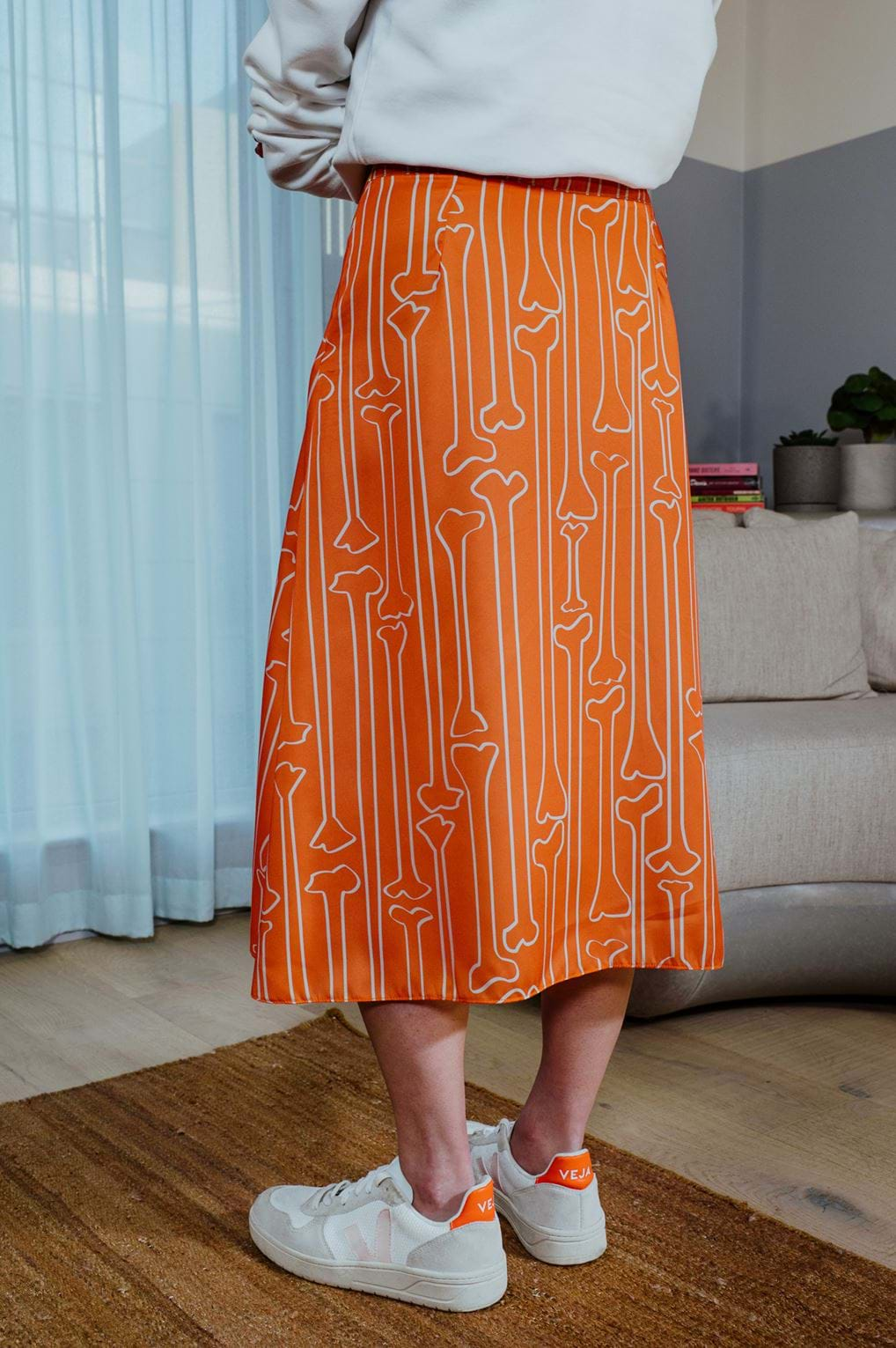 Tell us a few of your favourite socially-minded eateries in East London.
Dalston Curve Garden is the perfect socially distanced, social enterprise spot. Luminary Bakery does the best brownies in town and helps women get back on their feet, while Dusty Knuckle bakery offers up fantastic sandwiches with social purpose.
How about the best places to shop with purpose?
We partner with the charity shop Traid to use their textile waste, and our mates at Beyond Retro also have the best selection of vintage clothing in town.
Where do you go when you need a shot of inspiration?
For green space, the meadows at Hackney Marshes; for the best plays and performances, Hackney Empire; and for art, Whitechapel Gallery is always a serene spot.
Finally, what impact has Birdsong already had – and where do you hope to go next?
We've contributed over £150,000 and counting to local grassroots charities and the people they support through our sales. Whatever we do, we hope to use our brand to inspire and implement lasting, radical change in the fashion industry. In the years that follow we want to continue to be a part of that conversation.
Interested in switching to sustainable fashion brand, Birdsong? The Locke community can redeem 10% off anything from their website using promo code LOCKE10.