New Eddington aparthotel, Turing Locke, to give away 30 free nights as 'thank you' to NHS workers.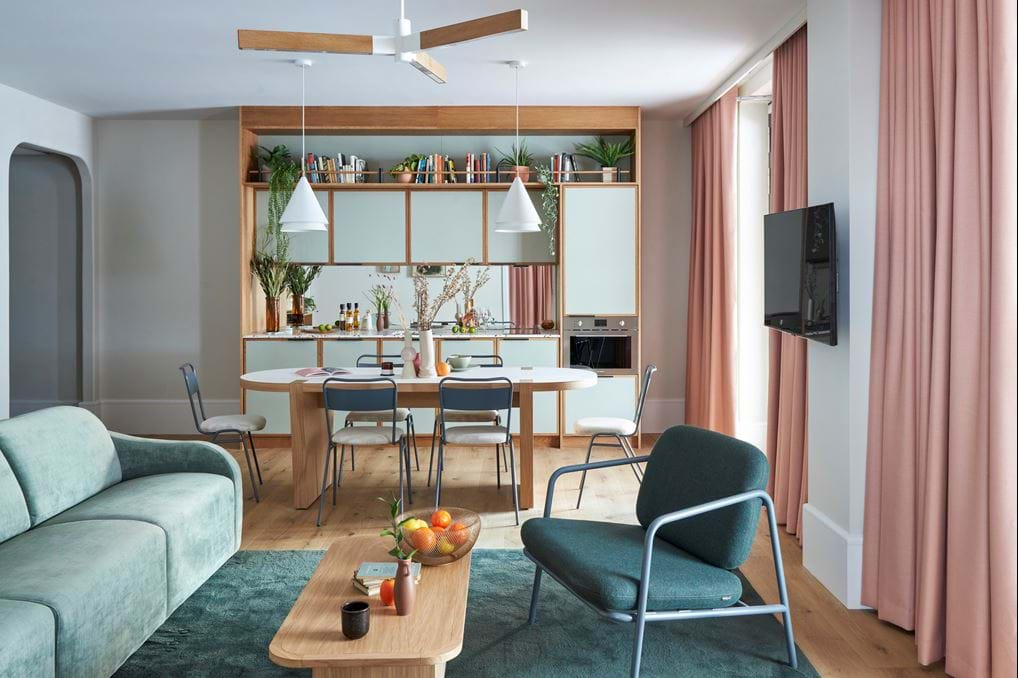 Turing Locke – the new aparthotel and lifestyle destination coming to Eddington, Cambridge – has today launched a campaign in collaboration with 'Nights on Us', to give away 30 free nights (15 two-night stays) to NHS workers.
Nights On Us was established during the peak of the pandemic, and partners with hospitality brands to thank NHS workers for their exceptional hard work by offering free hotel stays. Since its launch last year, the initiative has already offered over 7,000 free hotel rooms to NHS workers.
NHS workers that are interested in entering the giveaway can visit www.nightsonus.co.uk/turing-locke and enter their details for the chance to win a stay. Entrants will require an NHS email address to validate their entry.
Further to this, in an effort to spread their word of gratitude even further, Locke and Nights On Us will offer every entrant an exclusive Nights On Us Appreciation Code that will offer special rates at all Locke locations.
Lifestyle aparthotel brand Locke will unveil its latest opening, Turing Locke, early October in the new sustainable neighbourhood of Eddington, Cambridge. Just a short cycle ride from the city centre, Turing Locke will feature 180 spacious studio apartments, complimentary co-working area, restaurant and bar, meeting and event space, a gym and rooftop terrace.
The development is shared with a 150-room Hyatt Centric – the first opening of the Hyatt Centric brand in the UK. The main restaurant and courtyard, coffee shop and roof terrace will be run by KOTA; meanwhile across the courtyard and with plenty of outdoor space, Dutch will offer cocktails and small plate dining.
Martin Newbould, General Manager, Turing Locke said, "We are delighted to partner with Nights On Us to offer NHS workers the chance to experience Turing Locke during its opening phase."
"The unwavering dedication of our NHS throughout the pandemic – and beyond – has been nothing short of extraordinary, so offering a sanctuary for a
couple of nights to relax and unwind is just a small gesture of thanks."

Greg Früchtenicht, Co-Founder of Nights On Us said, "Seeing our partnership with Locke develop is hugely exciting, and our latest campaign promises to further spread our message of gratitude to all NHS workers."
"Partnering with Turing Locke at launch is testament to the generosity of the brand and we're grateful for Locke's genuine alignment with the Nights On Us mission."
NHS workers can register their interest by signing up here, with entries going live on Sunday 3 October.
For further information or to make a reservation:
Download this press release.