Leman Locke | Exploring
Street art, vintage clothes, stellar views and some of the best curries in Europe.
STAY EAST. WHERE THE FINANCIAL AND CREATIVE HUBS OF THE CITY CO-EXIST. FROM ALDGATE, YOU'LL BE ABLE TO EXPLORE NEARBY WHITECHAPEL AND SHOREDITCH, OR HEAD TO THE SKYSCRAPERS OF LIVERPOOL STREET.
Where the art is.

Known for its street art, you'll find artists from across the globe showcasing their work. Like East London itself, the artwork is constantly changing from one week to the next.

Banglatown.

A pocket of Bangladeshi and Bengali culture located in the most ethnically diverse areas of London. Brick Lane and the surrounding area represents the vibrancy of the culture and community.

Take your time.

A place to spend the day. Start at Spitalfields Market and wander down to Brick Lane. You'll stumble across bustling markets, independent retailers, eateries, vintage stalls and everything in-between.
"Bangla noise on Brick Lane, that's the sound of my home."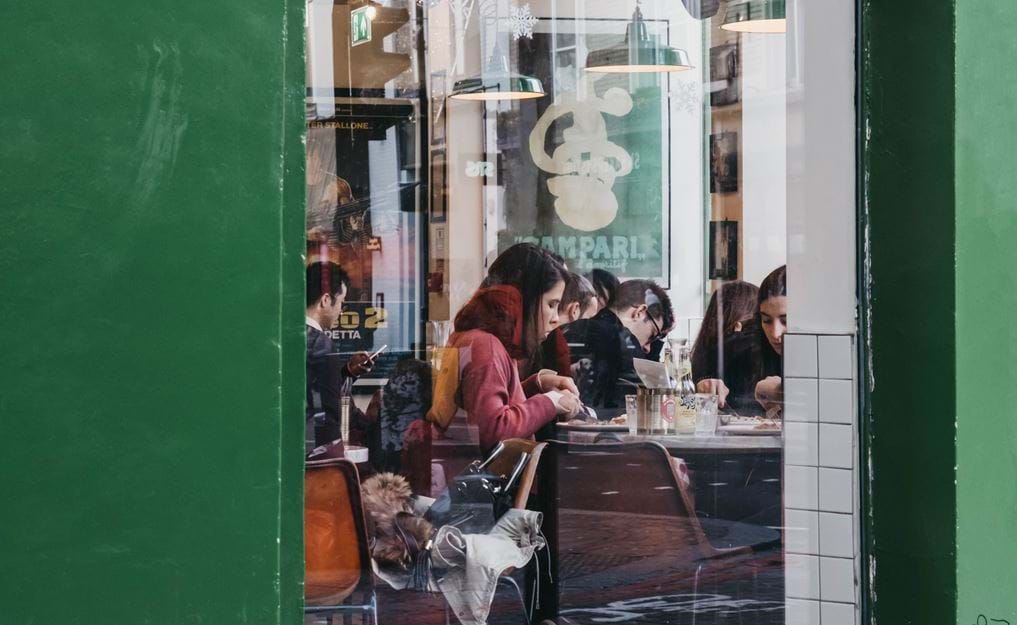 East London eats.
Find an array of London's best restaurants around every corner. Experimental, Michelin, market stalls, the famous Beigel shop and curry houses. The options are yours, and there's plenty. Good luck deciding.
Handmade pappardelle to BBQ brisket.
BRAT

First Floor, 4 Redchurch St, E1 6JL

A revelation. One of London's most talked about restaurants. Celebrating Welsh heritage through open-fire Basque style cooking. Order the turbot.

0.8 miles, 16 mins' walk

Emilia's Crafted Pasta

77 Alie St, E1 8NH

A small but perfectly formed menu. Rigatoni, bucatini and ravioli are just some of the pasta's made fresh each morning. Order a few plates and share.

0.1 miles, 2 mins' walk

Lyle's

Tea Building, 56 Shoreditch High St, E1 6JJ

Slick modern British plates, focusing on the small details. The laid-back vibe in this Michelin-starred spot is perfect to relax with glass of wine.

0.7 miles, 14 mins' walk

Rochelle Canteen

16 Playground Gardens, E2 7FA

A favourite of the area. Go in for lunch and come out three hours later, after multiple glasses of crémant and all the plates off the rotating menu.

0.9 miles, 19 mins' walk

Smokestak

35 Sclater St, E1 6LB

For meat lovers. Try their celebrated brisket bun, or slices of brisket with pickled chili, charred edges, and melty delicious fat. BBQ on steroids.

0.8 miles, 16 mins' walk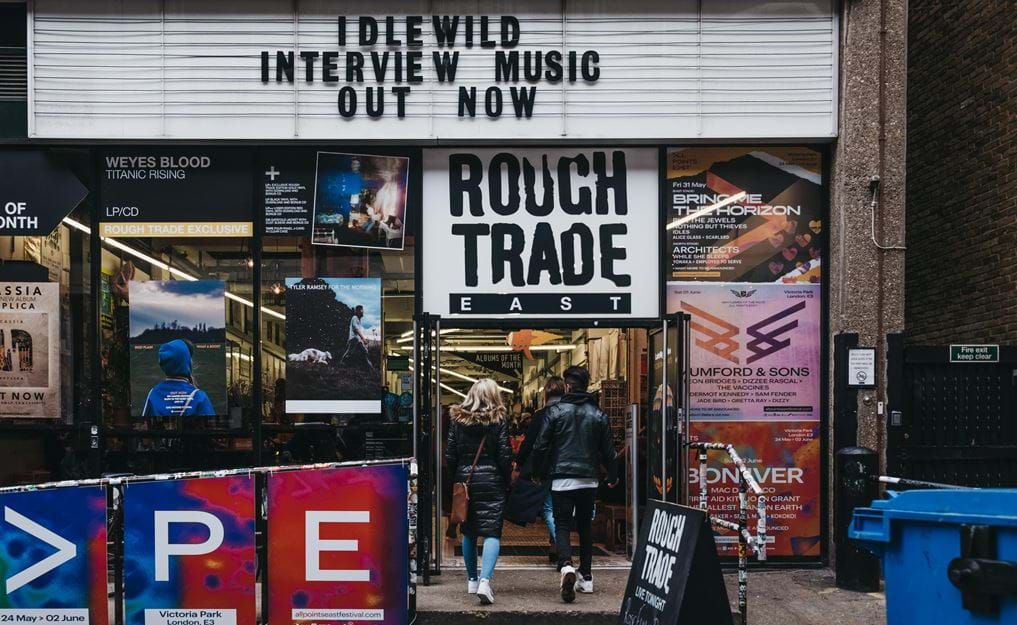 Sound Travels / London.
Discover London through sounds. From soulful, broken beats to youthful, melancholic music inspired by Italian 70s soundtracks. A playlist made for exploration.
From 70's soundtracks, to Little Simz.
Supreme sound systems and city skylines.
E1

Unit 2, 110 Pennington St, E1W 2BB

Find some of London's most exciting, perfectly curated line ups, all kinds of dance music and a state-of-the-art sound system.

0.7 miles, 14 mins' walk

Leroy

18 Phipp St, EC2A 4NU

Both a wine bar and restaurant, Leroy was awarded a Michelin star in 2019. Find a great atmosphere, the best wine and vinyl spinning.

0.9 miles, 19 mins' walk

Passione Vino

85 Leonard St, EC2A 4QS

Described as a 'mad hatter's bolthole for wine lovers.' Both a wine shop and bar stocking some of the best Italian wines outside of Italy.

0.9 miles, 19 mins' walk

Raven Row

56 Artillery Ln, E1 7LS

A non-profit contemporary art exhibition centre showcasing a range of artists though residency programmes.

0.4 miles, 8 mins' walk

Skylight

Tobacco Dock, E1W 2SF

Sip a Negroni as the sun sets over an unrivalled view of the City. In winter, you'll find ice skating and fondue. In summer, lawn games.

0.8 miles, 16 mins' walk

The Pickle Factory

13-14 The Oval, E2 9DU

A small and intimate space made for new music lovers. The Pickle Factory puts on an array of events from gigs, DJ sets to plays.

2 miles, 14 mins' drive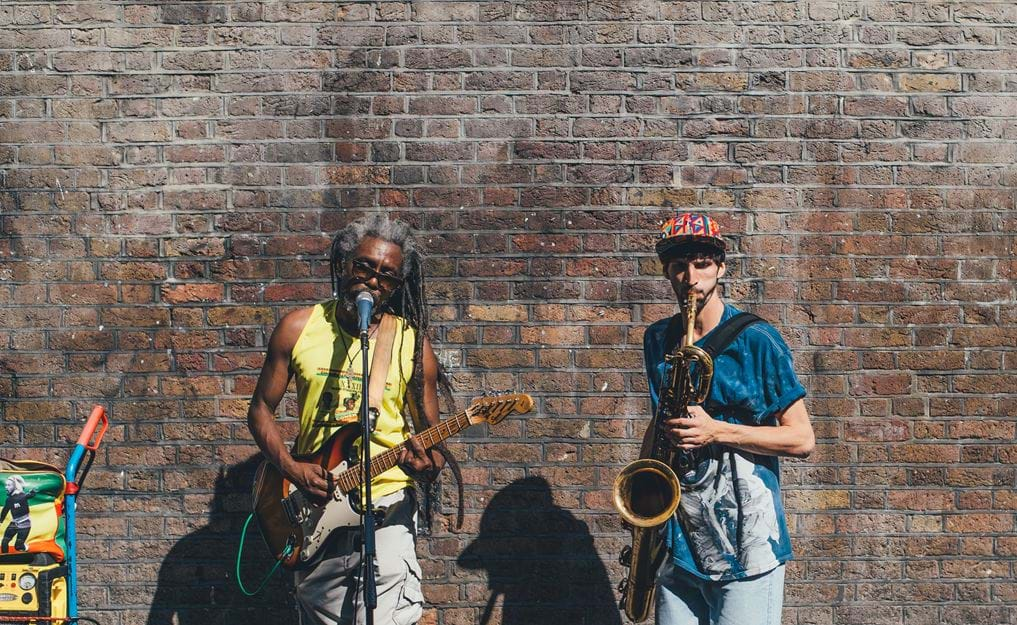 Walk this way.
It's hard to find a better place in London for independent retailers for fashion and lifestyle to flowers and wine. You'll also find world-class art hidden away in internationally renowned galleries.
GOODHOOD

151 Curtain Rd, EC2A 3QE

Both a global and local icon. The Goodhood store is a fashion store, brand and creative space rolled into one. Find GANNI, Nanushka and more.

1 miles, 21 mins' walk

House of TooGood

71 Redchurch St, E2 7DJ

A London based design studio. Find a range of interiors, fine art and fashion. After browsing take a walk down Redchurch Street.

0.8 miles, 16 mins' walk

Spitalfields City Farm

Buxton St, E1 5AR

Bringing the countryside to the heart of the city. Relax and de-stress with the many farmyard animals and explore the gardens.

0.7 miles, 14 mins' walk

Victoria Miro

16 Wharf Rd, N1 7RW

One of London's leading contemporary art galleries. Housed in an converted warehouse you'll find commercial artists to Turner Prize winners.

1.7 miles, 11 mins' cycle

Whitechapel Gallery

77-82 Whitechapel High St, E1 7QX

For a century, this gallery has premiered world-class modern artists from Picasso to Frida Kahlo.

0.2 miles, 4 mins' walk
Local life at Leman Locke.
Find out what's on at Leman Locke - there's something for everyone.