Foundation Coffee House
World-class coffee on your doorstep.
Come for the third-wave coffee. Stay for brunch, lunch, or a few Espresso Martinis.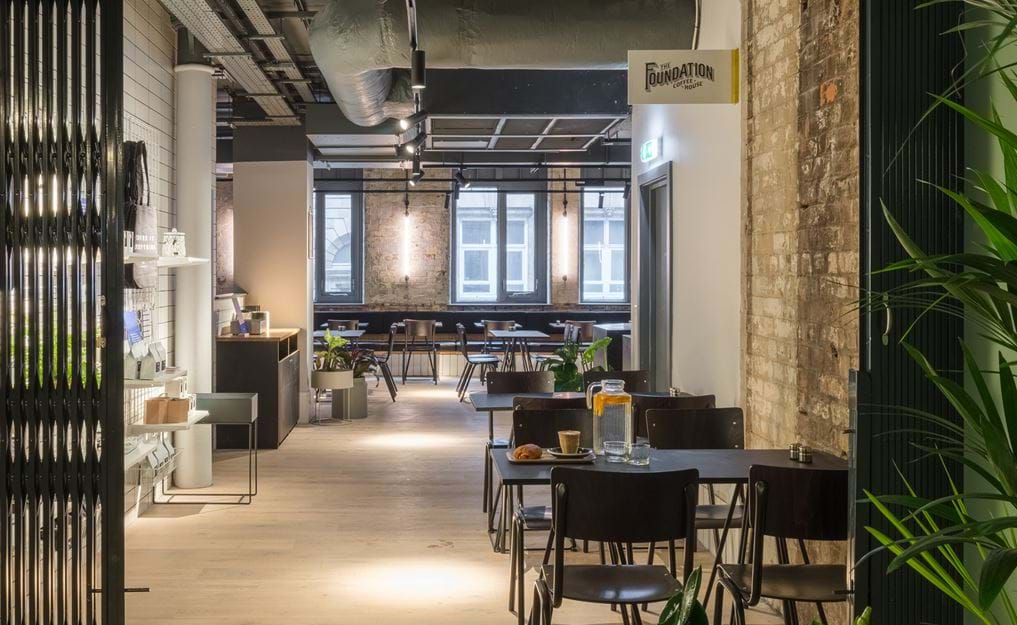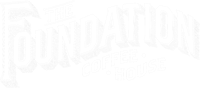 Coffee is everything.
An established Manchester institution, Foundation Coffee House has partnered with Whitworth Locke for its second coffee destination, on Whitworth Street. From the quality of its coffee and healthy brunch options, to the design-led interiors and social programme, Foundation is an eco-system in its own right.
Design led interiors form the perfect backdrop for any occasion. Industrial touches like classic white tiling and exposed light bulbs have been balanced by slick, modern furniture. It's a place to eat, drink, work and play, from 8-4 every day.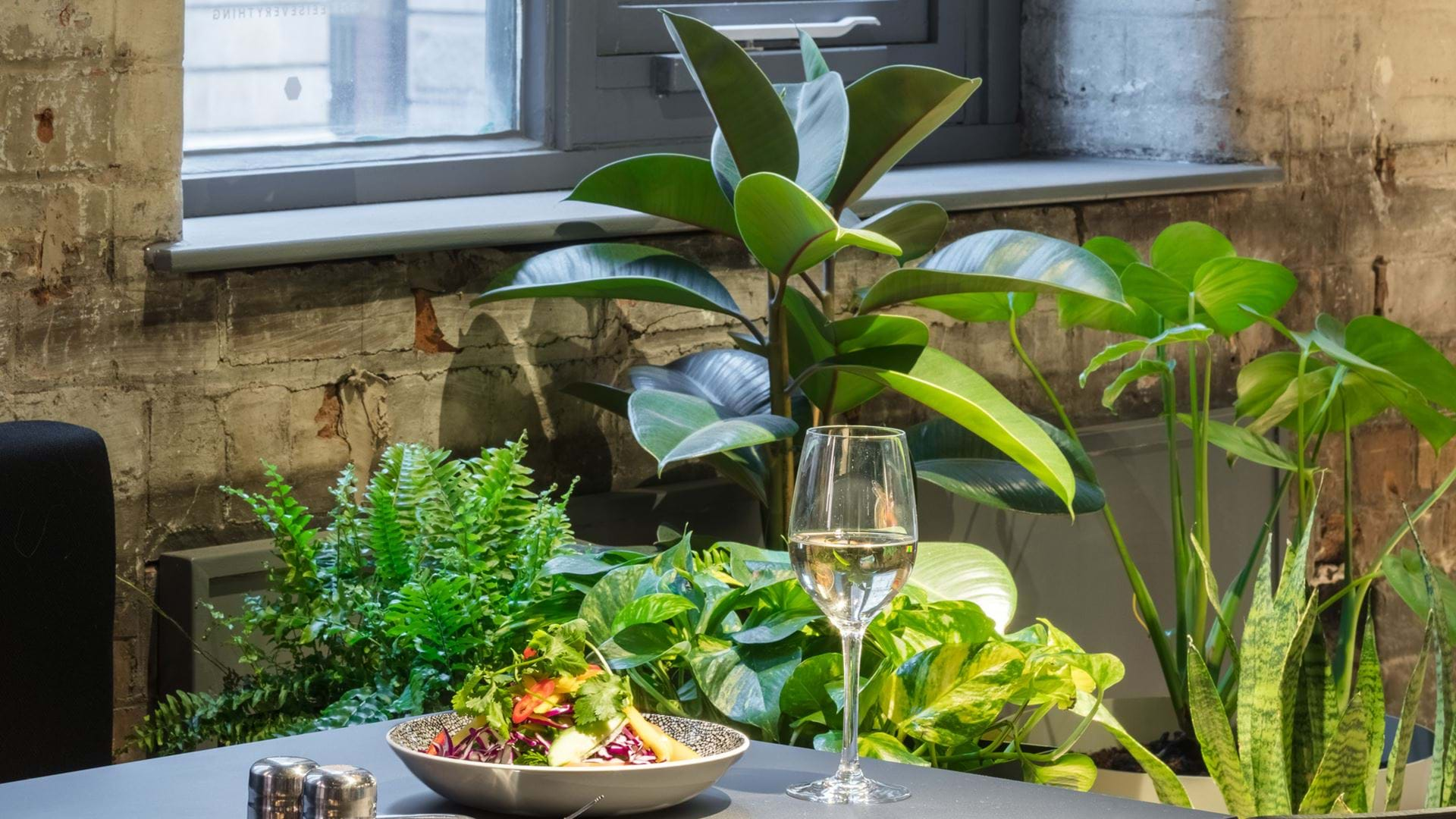 Eat & Drink.
Nutritious food and drink to eat in, or take away. Available all day, freshly prepared to order.
View sample menu.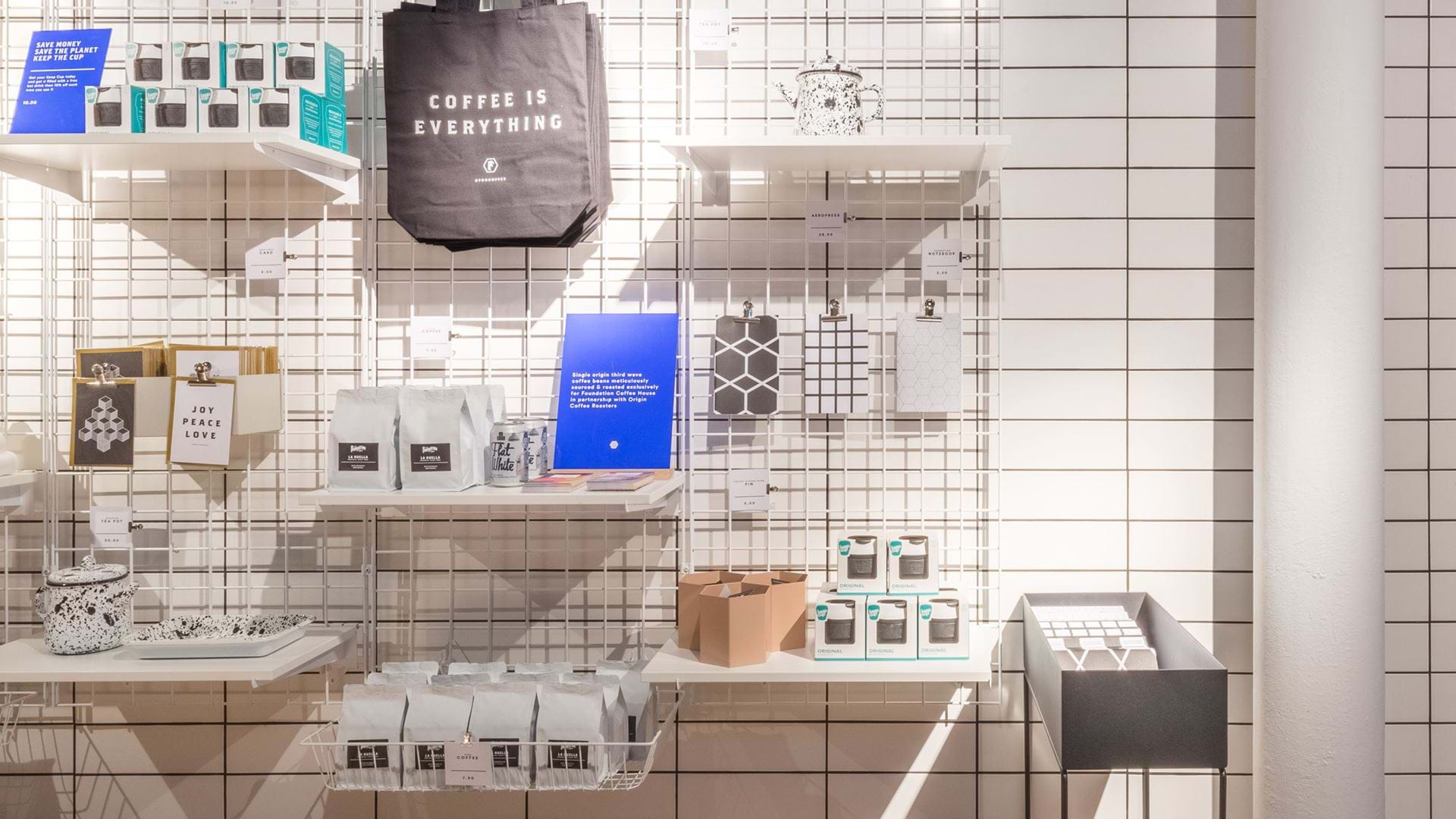 Shop.
Foundation Coffee at home. Pop in and pick up a home brew kit, or get the goods delivered to your door.
Online shop.
Explore.

Meeting space.

Foundation believe in a balanced lifestyle, hosting a line-up of film nights, live music and brew clubs. You can hire the space for your own event, too.

Enquire by email.

Explore.

From coffee to cocktails.

Freshly ground Origin coffee. A selection of teas, hot chocolates, smoothies and juice. Plus a range of craft beer, wine and cocktails for good measure.

Explore.

Delicious food.

A balanced menu of salads, sandwiches, snacks and pastries. Available all day, freshly prepared to order.
Where to find us.
Foundation Coffee House - Whitworth,
Whitworth Locke, Civic Quarter.


Opening times.
Monday to Sunday: 7:30am - 6pm