With fully equipped kitchens in each Locke, our guests always have the option to explore the city's food scene, and cook up a storm in their apartment.
We caught up with chef Harry Tomlinson during the London leg of her European travels, to explore the iconic Borough Market and pick up some ingredients to put together an easy summer salad in her studio at Bermonds Locke. Having previously been a contestant on MasterChef Australia, it's safe to say she knows her way around the kitchen.
Borough Market is only a 15-minute stroll away from Bermonds Locke. One of London's most iconic fresh produce and food spots, it's brimming with market vendors selling the highest quality fresh ingredients and produce from across the world.
Friend of Locke, Harry Tomlinson has always had a passion for food and cooking and is an Australian chef who has previously lived in London. We caught up with Harry during a brief stop in London after her trip to Denmark, where she attended a culinary fellowship. One of the most important aspects of cooking for Harry is using local and seasonal produce from wherever she is in the world.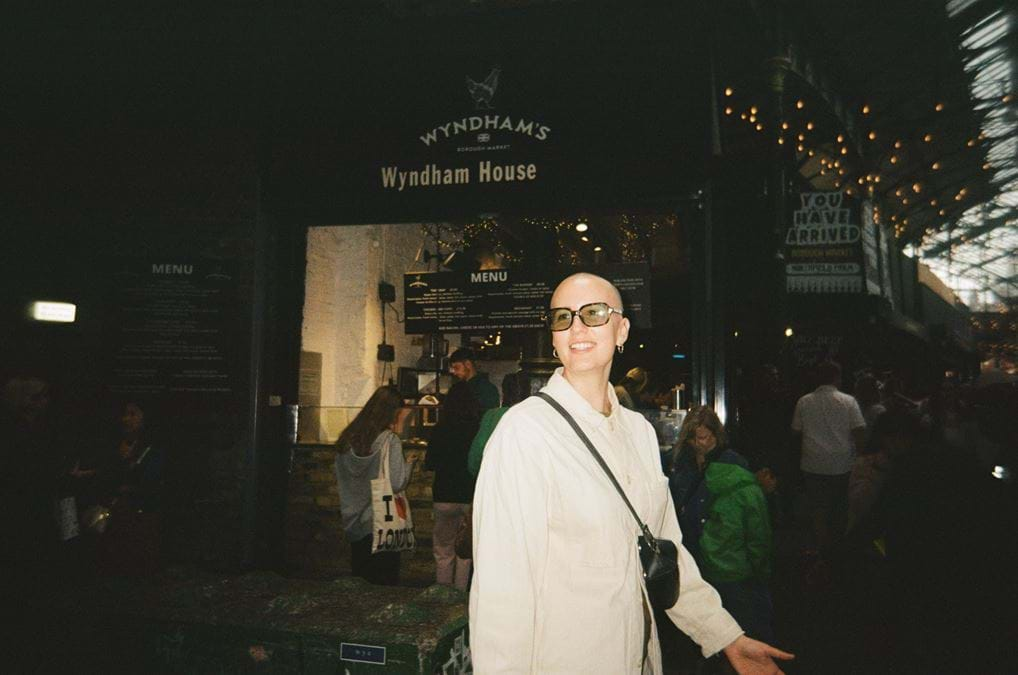 What's the benefit of shopping at local food markets?

My favourite part of doing my food shopping at local markets is the ability to reduce my food waste. Unlike when you visit a grocery store, the local market gives you the option to only buy what you need. Whether it's one vegetable or a small slice of cheese, you aren't obligated to buy more than is necessary. What you do buy is also more likely to be locally grown, reducing its carbon footprint and helping to keep our food systems more sustainable.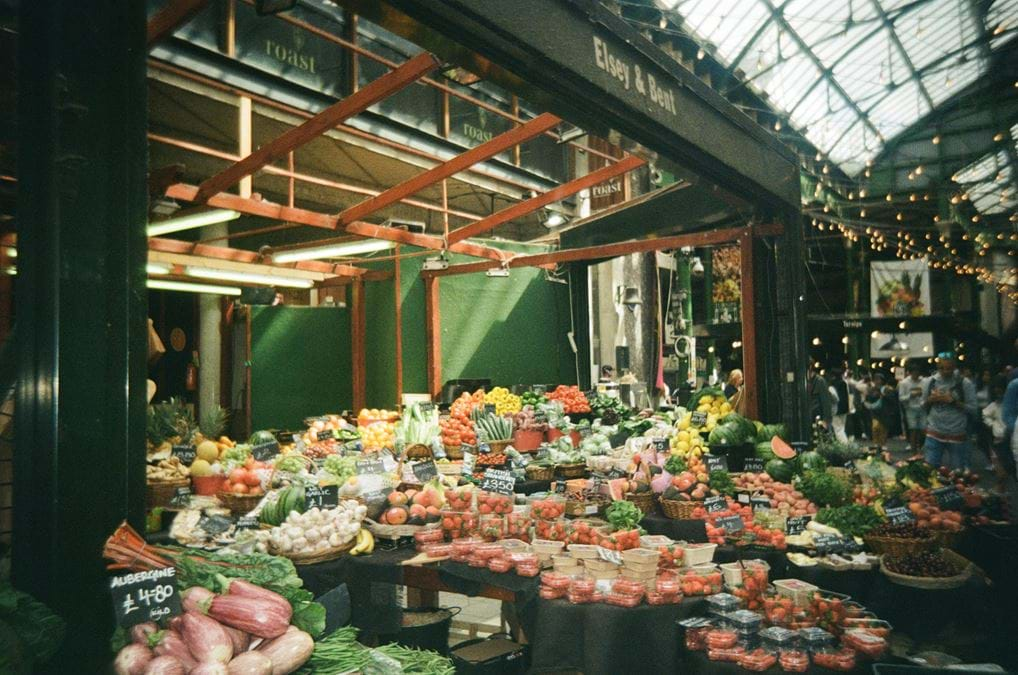 What do you enjoy about travelling solo?

Having freedom of choice is the thing that brings me the most joy when travelling solo. Becoming completely attuned to my bodies wants and needs. Eating what and when I want and walking everywhere. I love feeling powerful in my autonomy and solo travel really gives me that.
Tell us more about this summer recipe?

This is a classic example of how I eat when I'm alone, especially in the warmer months. Lots of salads and chilled meals; things that fill you up but don't heat you up. I also don't like buying a bunch of things just for the sake of it, this recipe is a great way to use flavour from one ingredient to expand the flavour of others.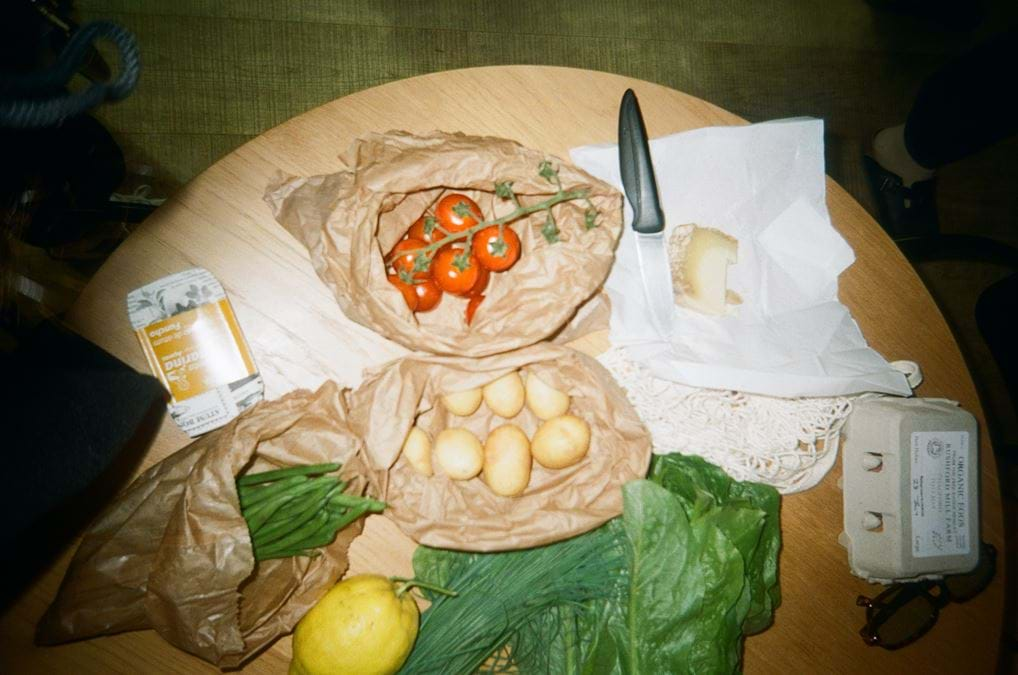 What inspires you about London as a city?
For as long as I can remember, I've had a deep love and fascination for London. The cultural mix of people, the stone streets, the pubs. All of it all makes it feel perfect in its imperfectness.


How do you think people's view of food and consumption has changed in the past few years?

I think food production and its consumption has changed for both the better and worse in the past few years. There's certainly been an increase in people's desire to find out what they're eating and where it comes from. Unfortunately, there's also been a rise in grab and go foods. It feels especially present in cities like London, more convenient food in yet more plastic packaging. I hope we see a change towards more environmentally conscious eating going forward.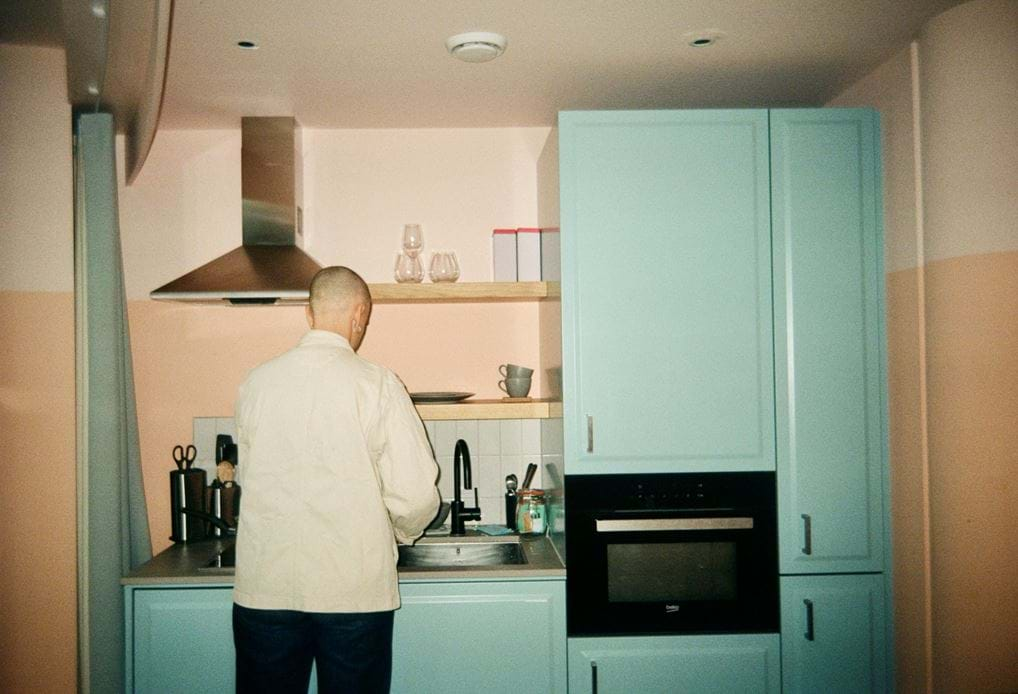 Tuna Niçoise: Harry's quick go-to summer salad.

I chose to share this recipe for a few reasons, firstly how little leftovers there are. When travelling, especially on your own, it can be tricky to cook meals that don't leave you with lots of leftover ingredients. This is also why you should utilise local markets and suppliers, you can choose the amount you want to purchase, further reducing your waste.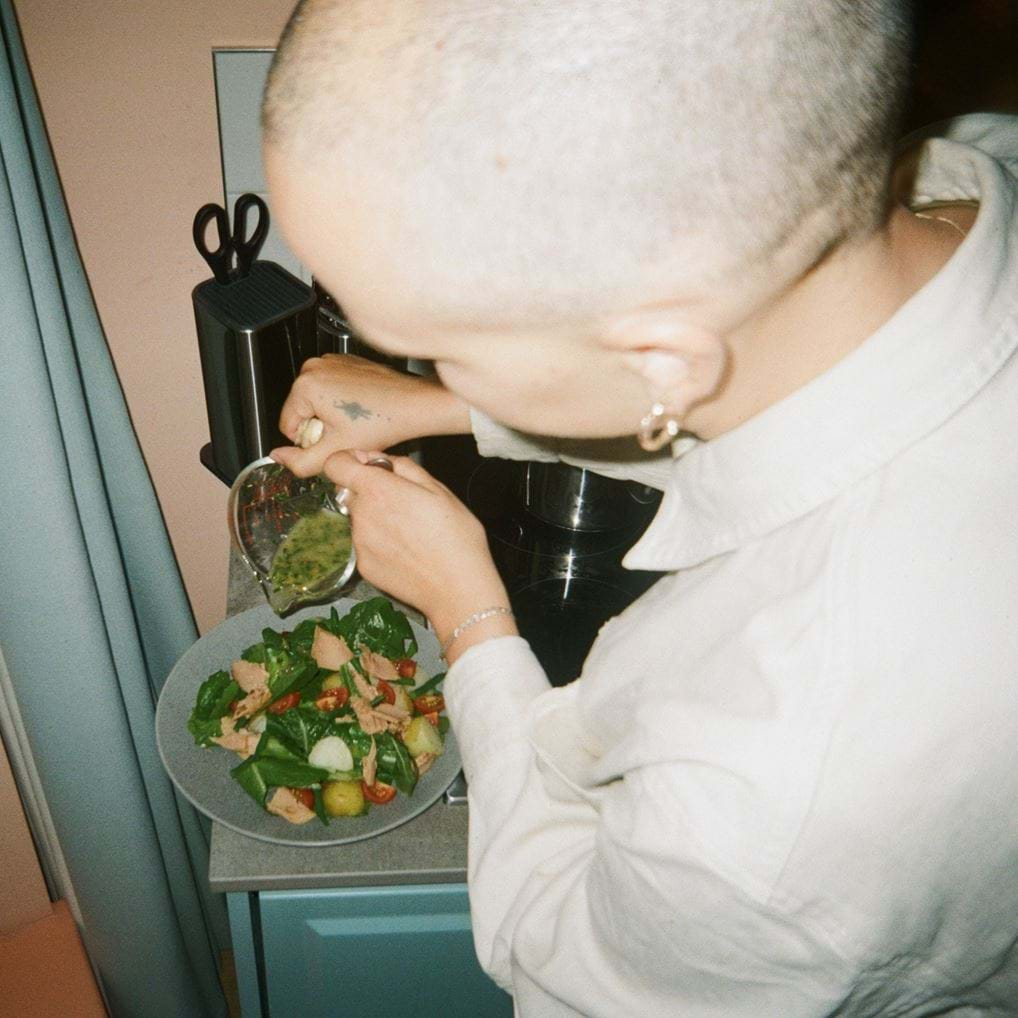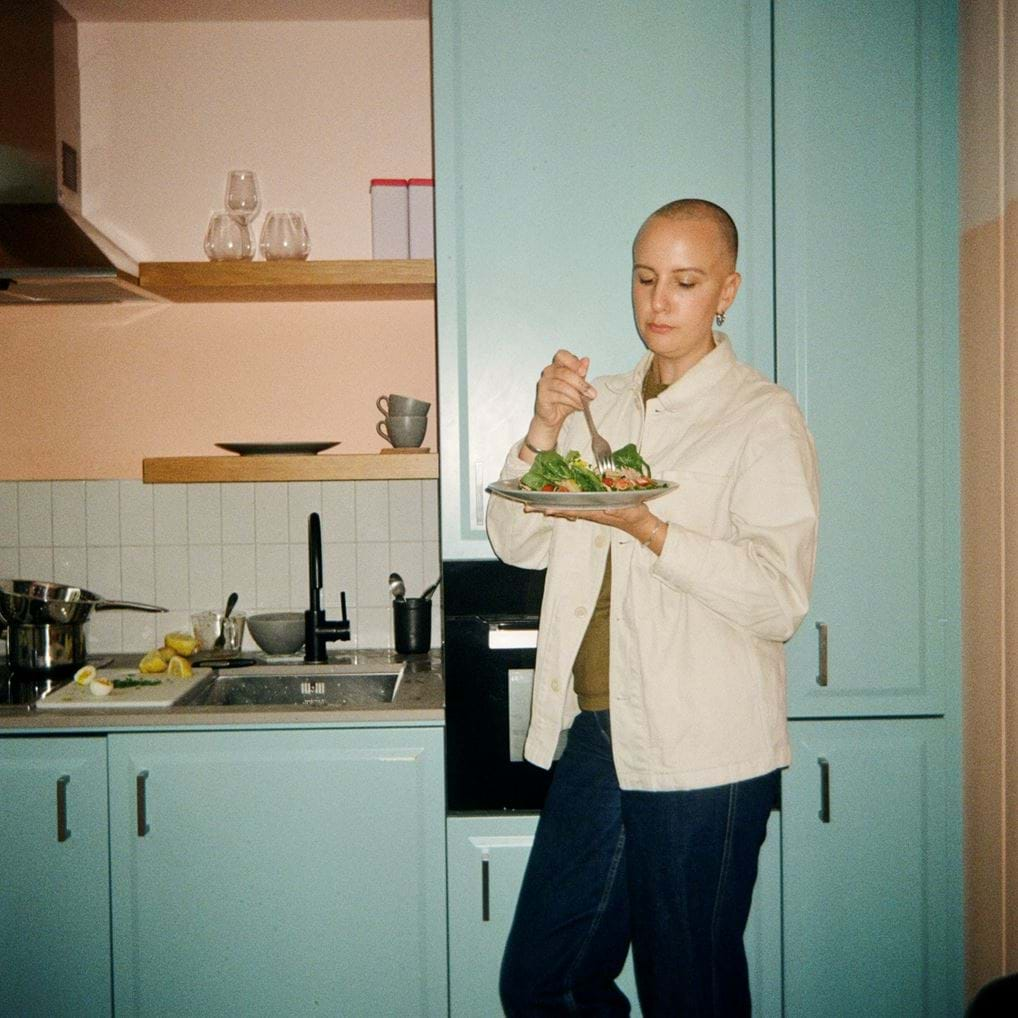 Ingredients:

1 small cos lettuce.
1 vine of cherry tomatoes.
1 standard Size OR 4 mini potatoes.
Half a dozen green beans.
2 eggs.
1 can tinned fish of your choice - (choose something with a flavour or herb added like mustard or fennel).
1 lemon.
A herb of your choice - chives, tarragon, parsley etc.


How to:


Bring a pot of salty water to the boil.
Remove the woody end of the beans.
Next up chop your potatoes into halves or quarters depending on size.
Once boiling, turn the water down to medium heat, add in your eggs and start a timer for 6 minutes, once boiled place them into cold water.
Bring your water back to the boil and add your potatoes, cook until they are fork tender, add the beans in the last 2 minutes.
Once cooked, drain the potatoes and beans and save a few spoonfuls of cooking water.
Slice the tomatoes into halves and set aside, catch any juice that's left on the board and pop it into a bowl.
Add salt & pepper, the zest of about 1/3 of your lemon, half a lemon's worth of juice and the oil from your tinned fish to the tomato juice.
Mix this all together vigorously, adding a tablespoon or two of cooking water to create an emulsified dressing. Taste and adjust the seasoning to your preference.
Carefully peel your eggs & cut into halves.
Now chuck your still warm cooked veg in a bowl with some torn up cos, the tomatoes and a small handful of your herbs. Toss together with some of your dressing.
Top with flakes of your tinned fish, the eggs, more herbs, a drizzle of dressing and a final squeeze of lemon & sprinkle of salt.