Thinking of throwing a small dinner party during your next Locke stay? Look no further. Egle Loit – chef, writer and host of her own supper club and pasta making workshops there's no one better to guide us on the steps to success on how to throw your next Locke dinner party.
How did your journey as a pasta maker and enthusiast begin?
My journey as a pasta chef started out of curiosity. I had always thought about working with food. One day, I just walked into a restaurant and asked if I could work with them. I wasn't sure how it would go, which is why I kept it a secret. Two months later I was all in. 3 months later I started my chef's training at culinary college and stayed at that restaurant for 2 years. I made pasta every day and realised how much I love the ideology behind it.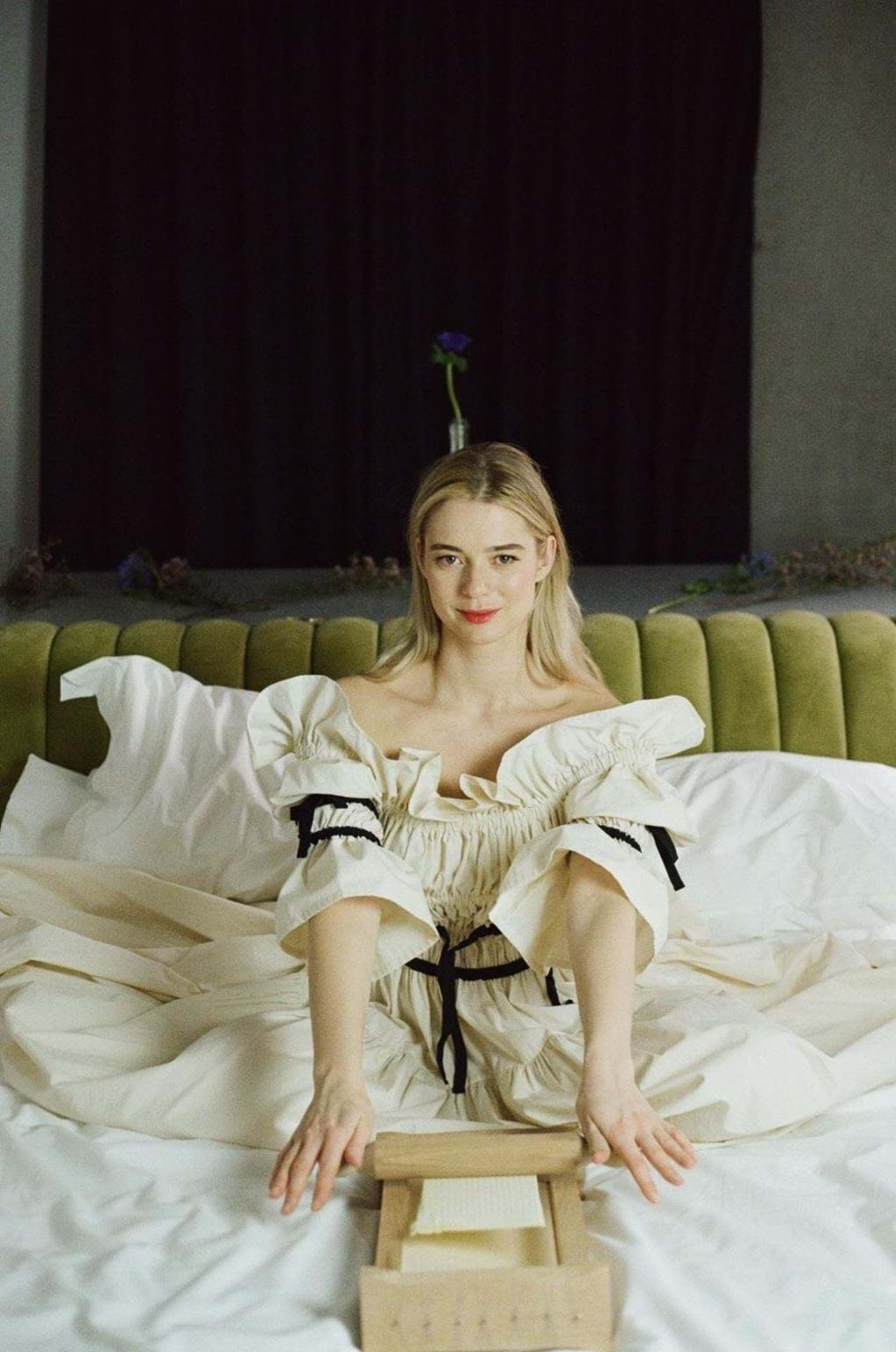 What is it about pasta that led it to become the focus of your journey as both a chef and creator?
Growing up, I always seemed to be more interested in cooking than those around me, but never considered it as a career. At first, I didn't view the hospitality in the greatest light - I felt there wasn't enough freedom, it was very repetitive and not the right fit for me. I love storytelling and always had an interest in journalism. I decided to get a degree in it and worked in communications for over a decade. Around 6 years ago, I started to want more. For me it's natural to be both - a chef and a creator. Beauty lies in everything. Starting from the space, the table, to food.
How did you get involved with Locke and what is it about the spaces that made you decide to use them?
I was looking for a space to shoot content, the simplicity of Locke drew my attention. I like spaces that are not just aesthetic but also practical. Locke is created with an intention with spaces that it can actually be used.
What makes for a great dinner party?
First, the hosts' own vibe. I always try to have half an hour after I am done with prep. To set my own mood and prepare to welcome people. It's important to make people feel how much it means to have them around. I would guess that's one of the main reasons someone would host. Be there for your people as much as you can. Great food is a bonus.
What's your go-to easy dinner party pasta?
Cacio e pepe. Just grate cheese in advance (and make pici if they are going for the ultimate experience) and make sure there is good pepper in the house. That's pretty much it.
Quick Cacio e pepe pasta recipe
Ingredients:
200 g of premium quality spaghetti
40 g of pecorino
30 g of parmesan
a good amount of peppercorns (roasted and then crushed)
around 25 g of butter
Boil the pasta. At the same time melt the butter on the pan, add the crushed peppercorns, get boiled pasta straight from the boiling to the pan (by that time, make sure to turn off the heat as this is the most crucial part of this dish), rotate adding some of that pasta cooking water and grated cheeses. Keep mixing it gently but well with a wooden spoon (so you won't break the pasta). Do it until you have emulsified the fats and the starches - you know you have, when the sauce has become silky, creamy and shiny.


What are you currently...
Reading: All my pasta books, for the research purposes for my newsletter I have just started a Substack - It's Pasta Sunday, Darling
Listening: Joni Mitchell, when there is no Sun, otherwise Rihanna (not influenced by the Superbowl)
Watching: Other people making pasta, and when I am tired of that then some W1A
Eating: A lot of rice to bring balance from just pasta
Doing: Everything I can to start producing a pasta sauce that I am proud of...
You can follow Egle on her Instagram where you can sign up for her newsletter or pasta workshops.
Sign up and save 10% on your next stay and host your own pasta party at Locke.