Following on from our official opening party in October, we can finally reveal our incredible suites at WunderLocke in Sendling, Munich.
The design of the seventh-floor suites was overseen by inspiring designer Holloway Li, who took advantage of the incredible views of the alps.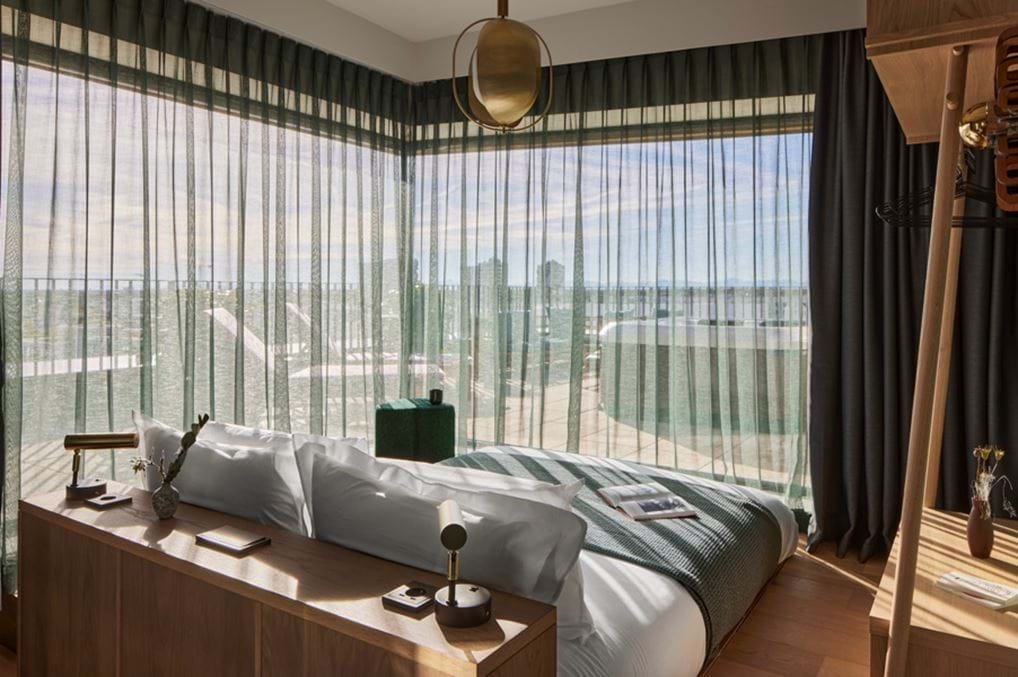 "This was our first opportunity to design Penthouse suites for Locke and we were spoiled by the panoramic views the building afforded. Our design scheme for the penthouses chimed with the overall concept for WunderLocke, both paying homage to the heritage of the host building by retaining the exposed concrete shell and using natural materials as well as a thoughtful colour palette and greenery to provide a fitting counterpoint to the machine-age setting of the space."- Alex Holloway, Creative Director and Co-Founder of Holloway Li.
So, what kind of suites can you stay in and what do they offer? Let's have a look…
The 126m² WunderLocke Penthouse Suite is decorated with natural earth tones and rich botanical greens. Whilst the use of natural materials creates a feeling of serenity. Oh, did we mention it has an expansive stand-alone bathtub?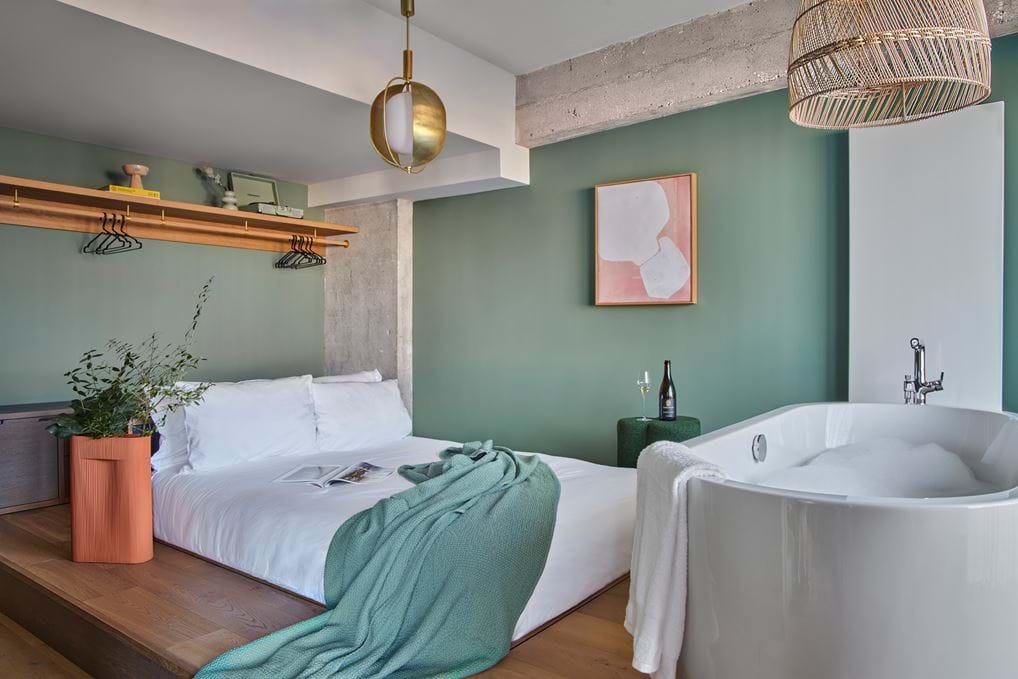 Munich-based multidisciplinary artist and Brand Ambassador Monika Morito was also commissioned to paint a small mural in sunset tones which features in the space.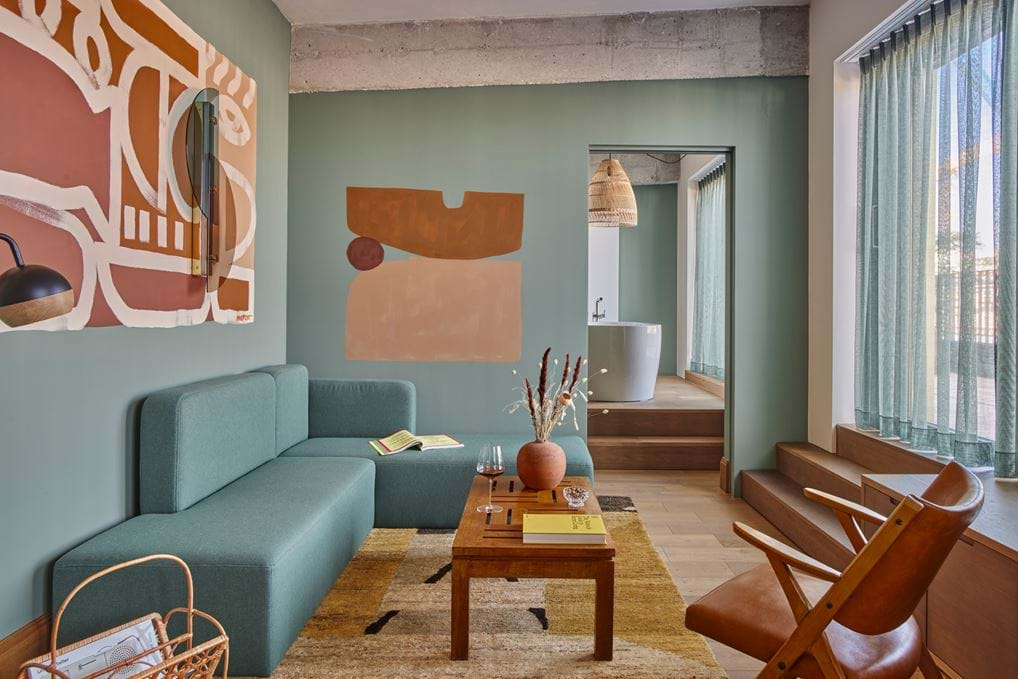 Holloway Li worked with artist Claire de Quénetain to create bespoke fabrics for each of the external terrace loungers.
Lastly, the WunderLocke Penthouse Suite features its own private terrace complete with a jacuzzi.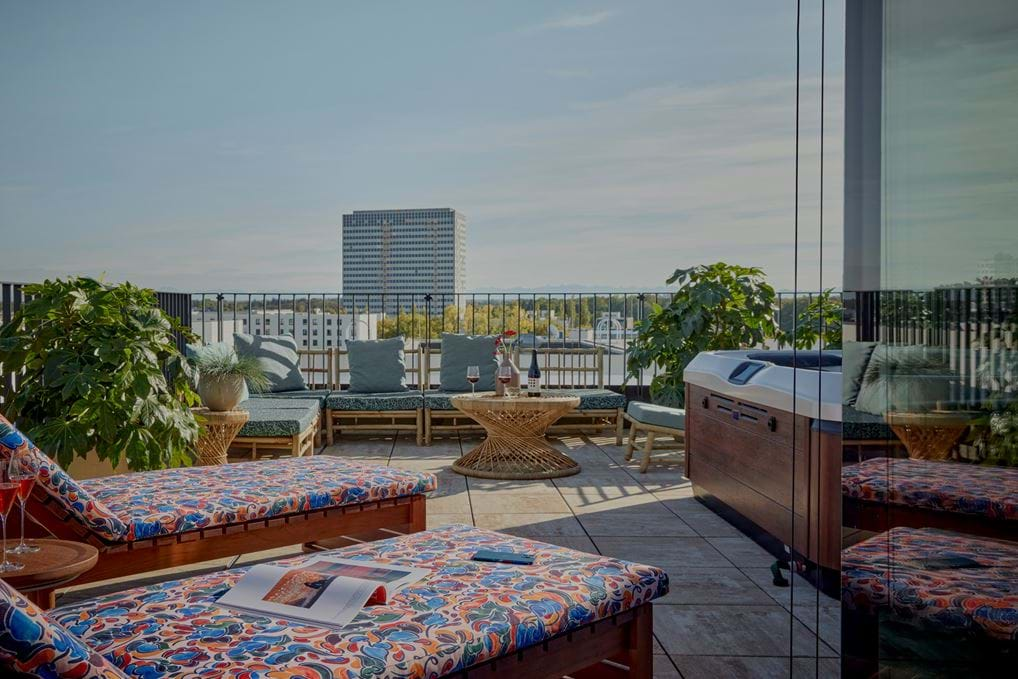 The 100m² Two Bedroom Penthouse Suite features spectacular city views. Both penthouse suites also feature separate living quarters, an eight-person dining table, and two king-size beds in two separate bedrooms.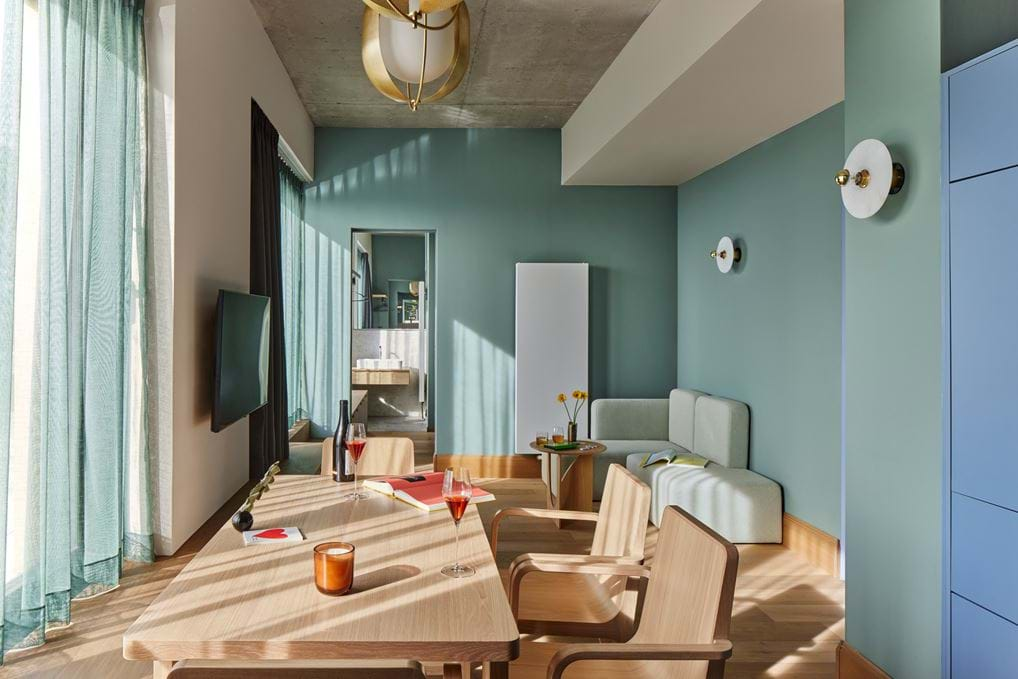 In signature Locke style, both penthouse suites include a fully equipped kitchen complete with a microwave oven, dishwasher, washer/dryer and cooking gear.
For the seventh-floor suites, Holloway Li mirrored the landscape of the alps in the distance to the lateral flow of the apartments.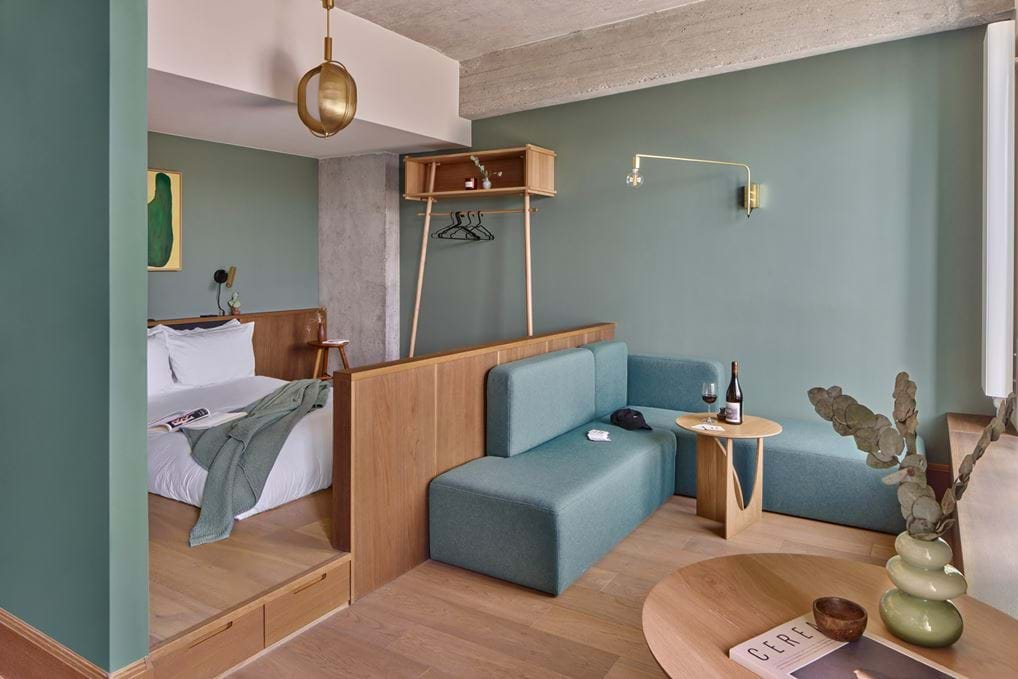 The 31m² Rooftop One Bedroom Open Plan Suites are complete with rooftop terraces, living spaces and fully equipped kitchens complete with dining tables and more.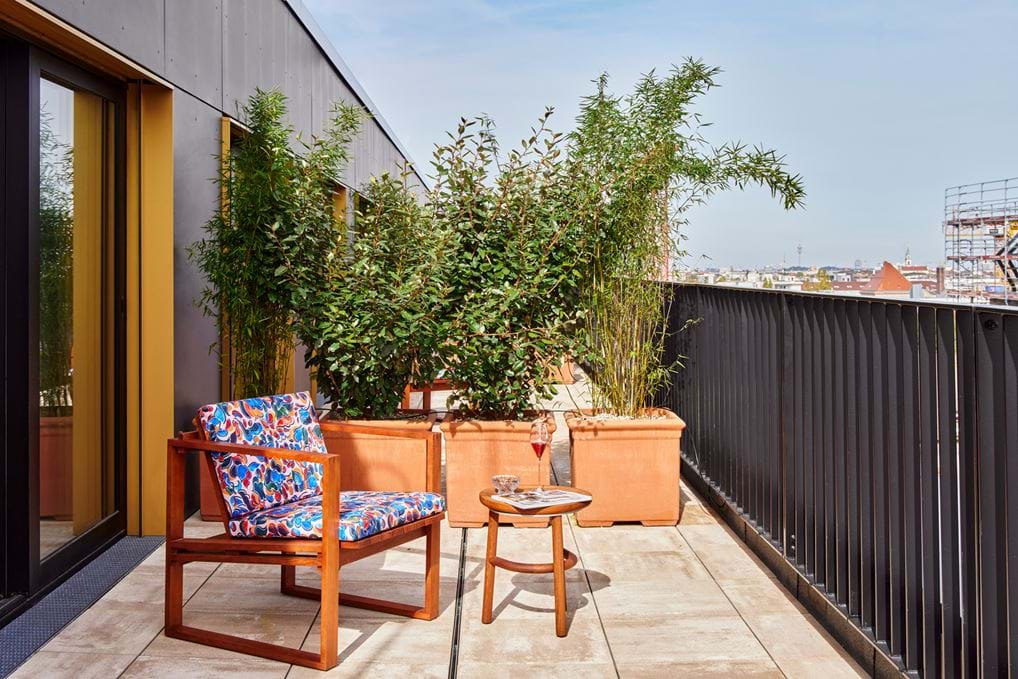 Suites on the seventh floor also benefit from a staircase which offers access to the urban roof garden (opening in Spring 2023).

Learn more about each of our suites in detail and decide which one is best for your next stay at WunderLocke: