Oktoberfest 2023 is right around the corner, and we are ready to sink some German beer. And this year, the festival is back in full force with all the beer tents, parades and market stalls you could wish for. When it comes to planning your trip, we've done the research so that you don't have to.
The opening parade.
Let's start at the very beginning. The opening and closing ceremonies are unique, exciting events that bring all the elements of Oktoberfest Munich together. Try to cover either the opening or the closing ceremonies during your Oktoberfest trip so that you don't miss out.
The opening parade is undoubtedly the most popular, with breweries and landlords parading the streets in traditional floats and carriages. If you want to start your experience with a bang, this is the way to do it.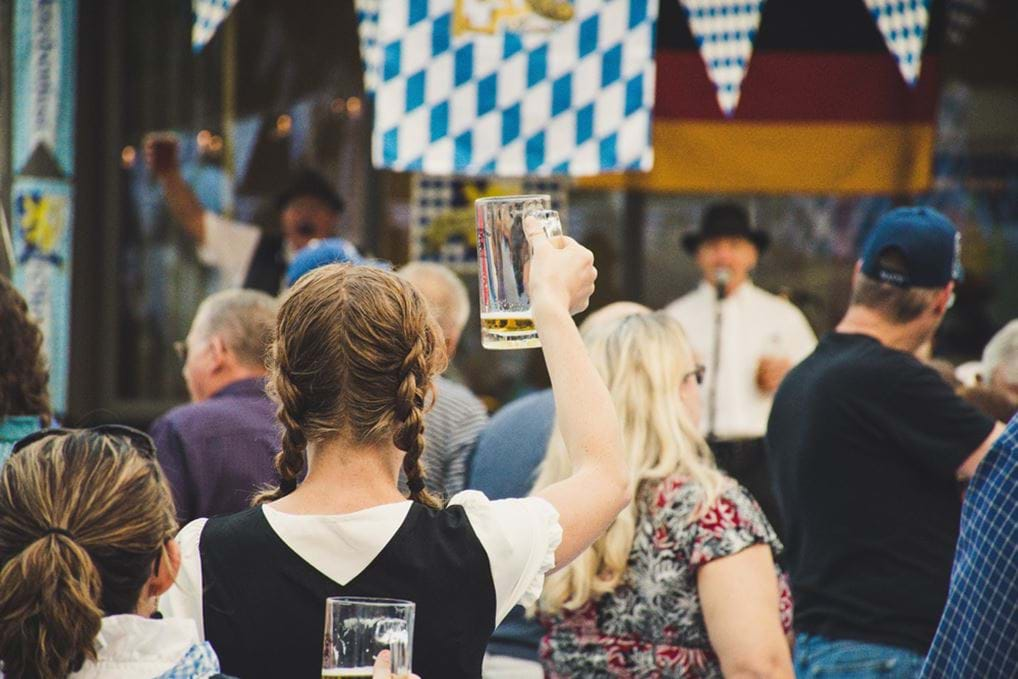 Oide Wiesn.
Want to immerse yourself in the history of Oktoberfest? The Oide Weisn in the southern section is the place for you. You'll find 20th-century rides (think carousels and Ferris wheels), traditional Oktoberfest clothes as well as a museum tent. This is the spot where you can get some insight into the event's colourful history.
Don't worry, there's beer involved too. This area has two beer tents - Tradition and Herzkasperl. Enjoy traditional food and drink while you sit back and enjoy the spectacle of traditional dancers and musicians. You can expect all the traditional bells and whistles, but with a calmer vibe than other locations.
Round the corner from the Oide Weisn festivities, you'll find Schwan Locke; an inspiring tranquil retreat, providing a slice of mid-century modern in the heart of the Bavarian capital.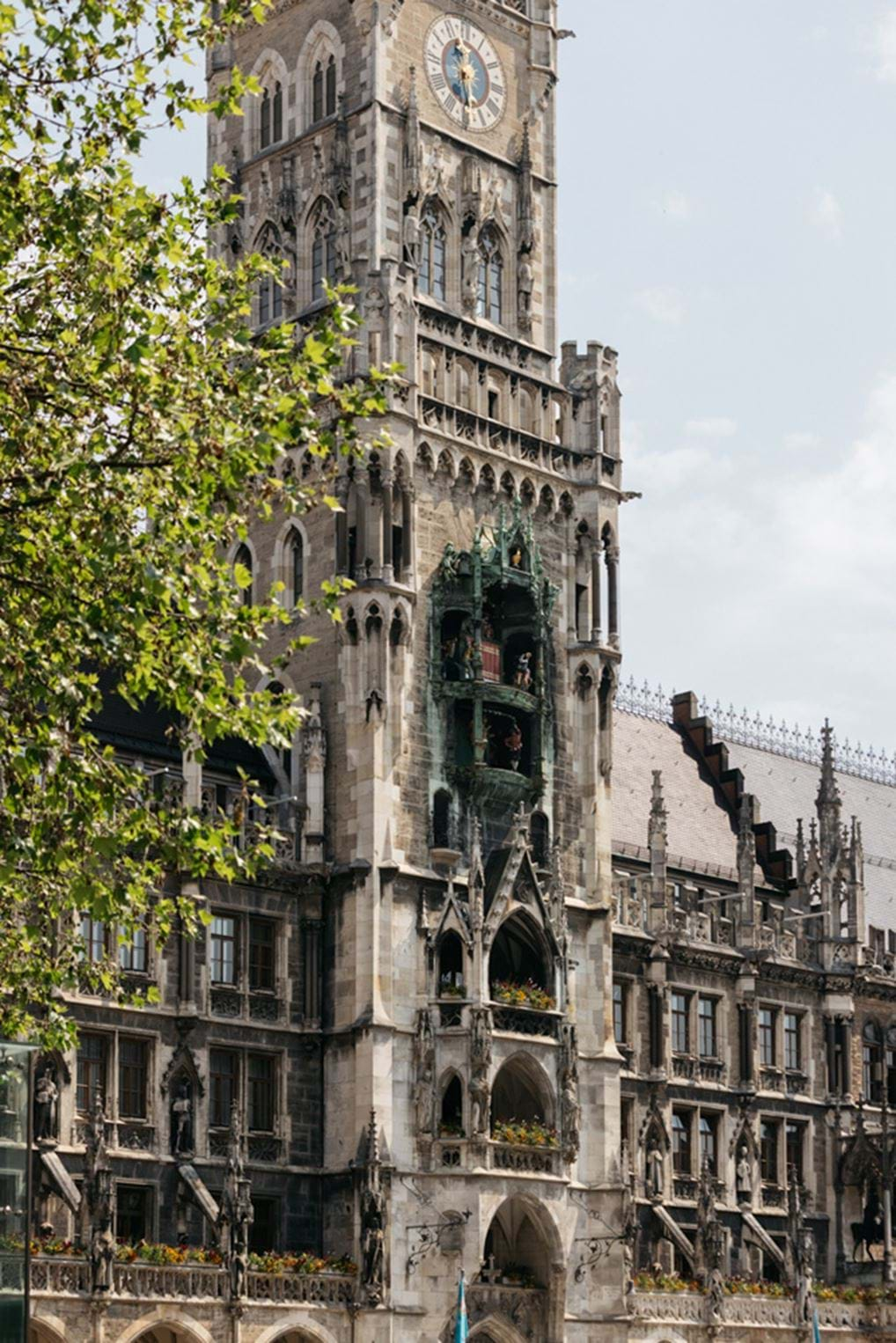 Beer tents.
This is the part everybody wants to know. Despite the name, beer tents aren't just about beer. They are the beating heart of Oktoberfest and no two are the same. There are 17 large tents for you to choose from, all of which are worth exploring… even if it's just so that you can say you saw it all.
Each Oktoberfest tent has its own offering, from its range of tasty beverages to the evening entertainment.
The Schützen-Festzelt tent is known for its deliciously tender pork and potato salad, perfect for soaking up the pints. For the sport-lovers, this tent is also the destination for traditional Bavarian sporting competitions.
If you're looking for the best selection of traditional beers and dishes, Marstall is the tent for you. Despite being the newest tent, Marstall has become popular due to its tasteful food and drink offering as well as its beautiful carousel stage hosting local bands.
For those gearing up for the dance-on-the-table kind of Oktoberfest party, take yourself down to Augustiner-Festhalle. This tent is often regarded as the friendliest tent, with waiters and waitresses known for their service with a smile.
Unlike other tents that opt for steel kegs, this tent stores its beer in the traditional wooden barrels. Does it taste any different? You tell us.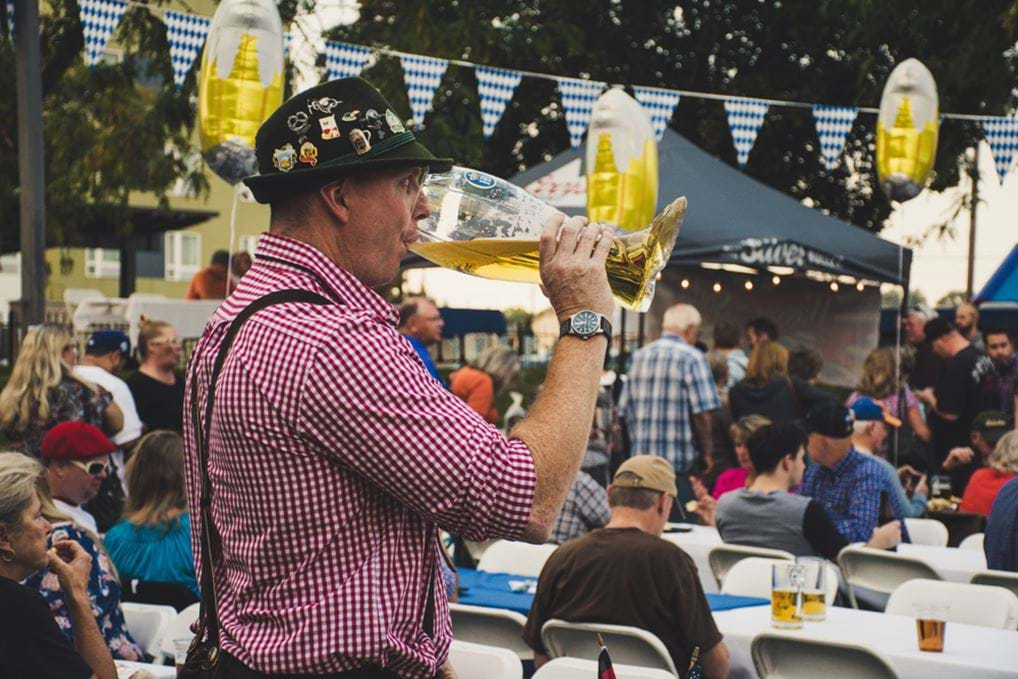 Food markets.
Part of embracing the Oktoberfest experience in all its beauty is trying some authentic local cuisine by visiting the local food markets.
Founded in 1807, Viktualienmarkt is one of the oldest markets in Munich and the most popular.
Located in the city centre, this historic market is home to a whole host of gourmet products. With 140 stalls boasting an array of cheese, fruits, vegetables, meats and even flowers, there is something for every taste here.
You can even take a seat and enjoy your Bavarian fare at an outdoor table in the market's garden area.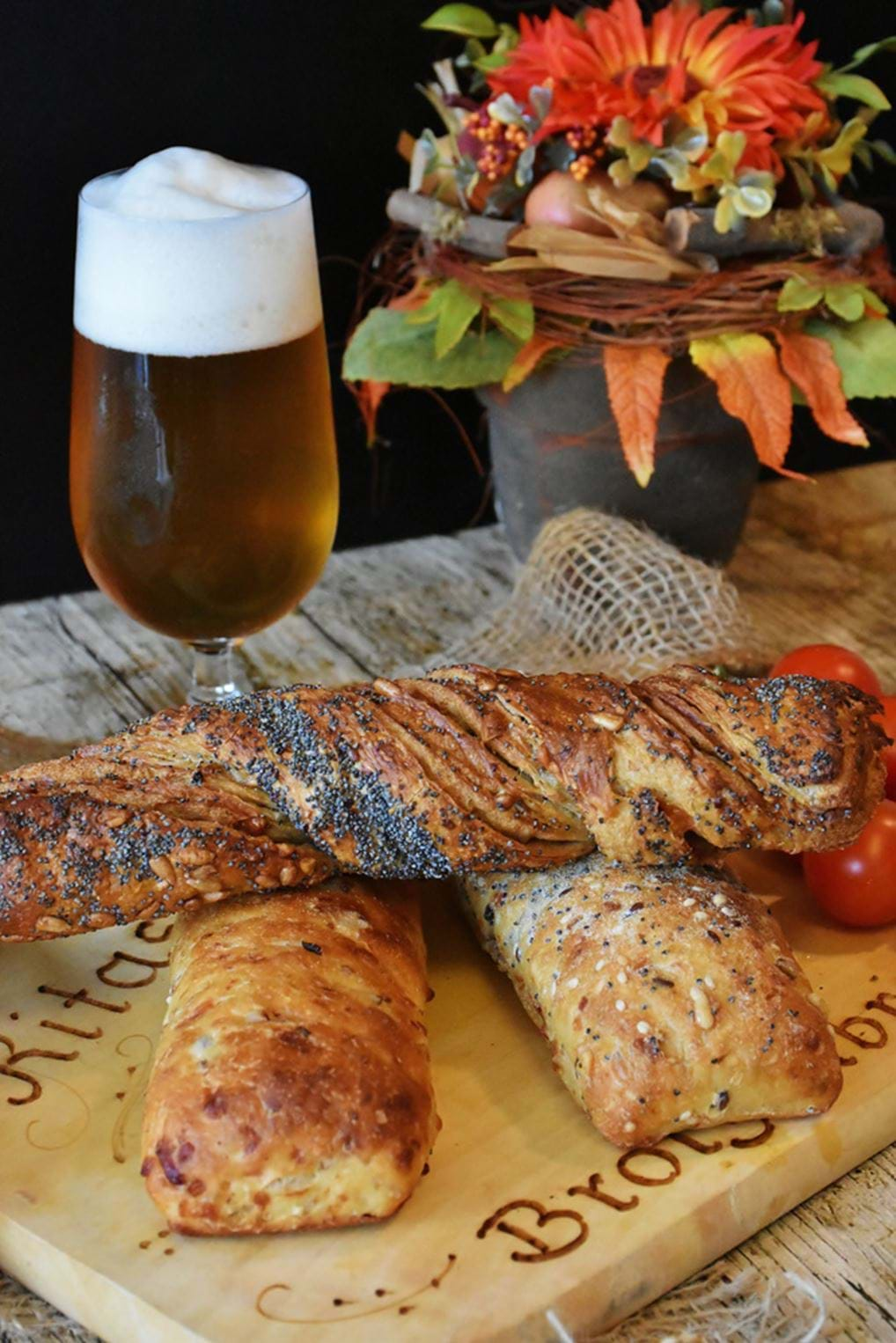 Traditional Oktoberfest costumes.
Wearing traditional Oktoberfest clothing isn't exactly a rule, but it makes it a lot more fun. No one cares if you're not actually German - it's the thought that counts.
For women, traditional Bavarian attire is epitomised by the dirndl. This is a mid-length dress consisting of a white blouse and an apron. They come in all different colours and designs so you can find something that suits your style.
For the gents, it's all about the lederhosen. In case you're not familiar, lederhosen are a form of leather breeches that are usually knee-length and are paired with suspenders connected across the chest. Wear with a classic button-up plaid shirt, knee-length socks and loafers for the complete look.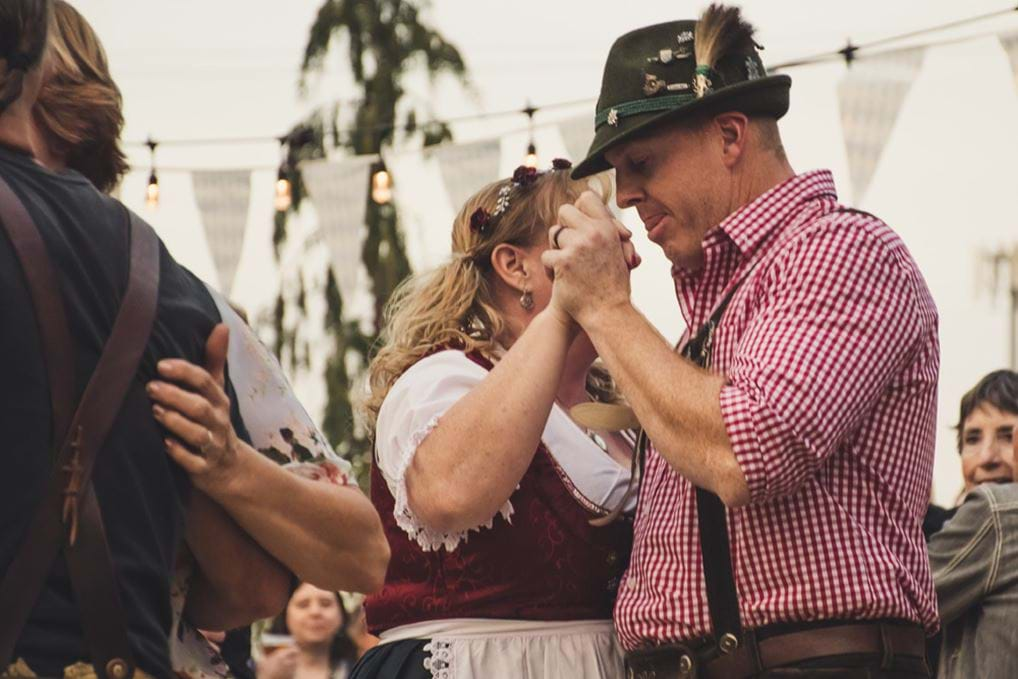 A place to relax.
Need some time to unwind amidst all the fun? Check out The English Garden: a 900-acre park that has welcomed visitors since 1789.
Take a stroll through the shaded paths or have a snooze on the grass to take in the peaceful scenery. If you're keen to explore, you can discover the 19th-century Monopteros within the garden. This Ancient Greek style temple is a unique historical landmark with stunning views of the city.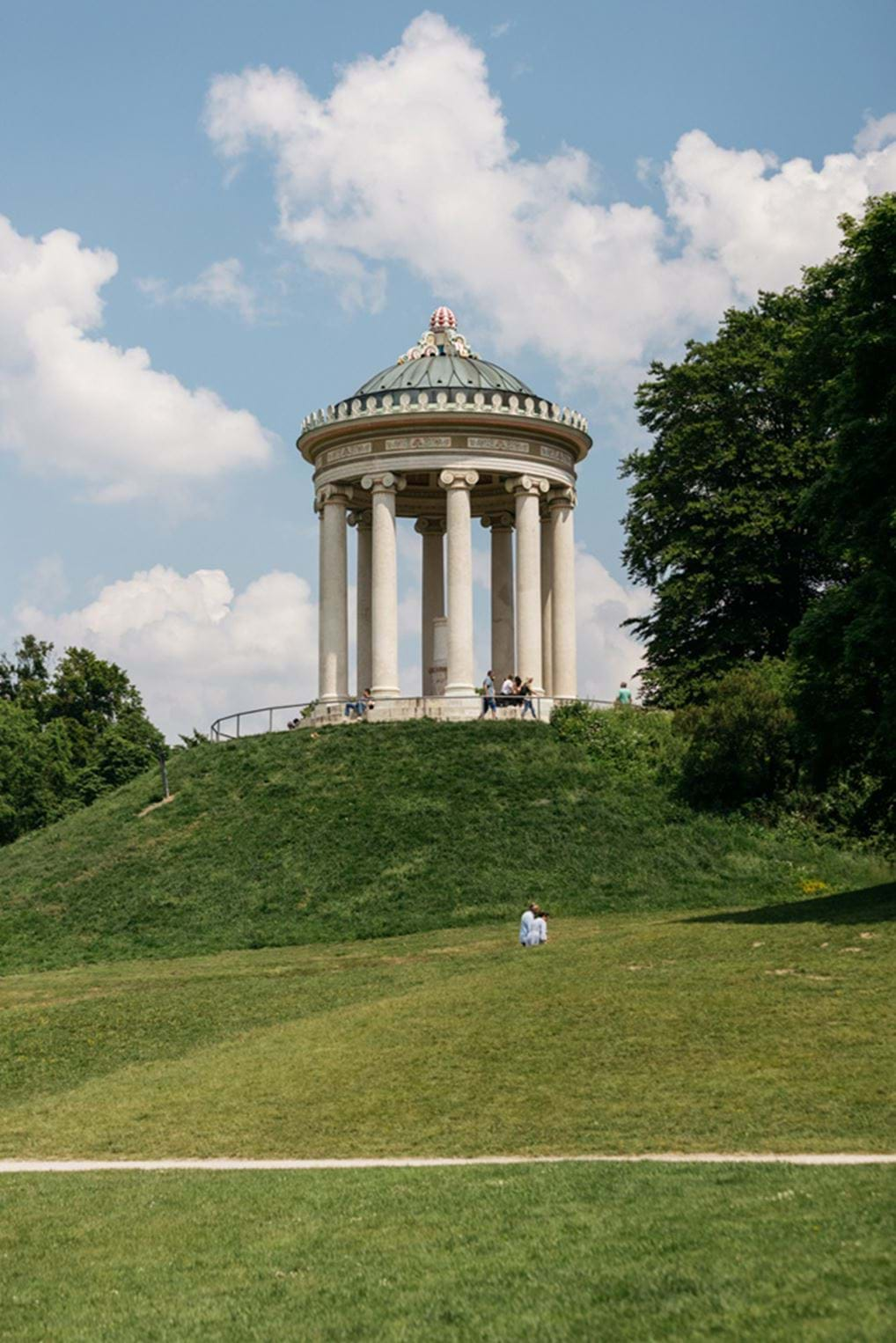 Time to enjoy.
These highlights are just the tip of everything there is to do in Munich during Oktoberfest. This vibrant, historical festival is unlike anything else, so make the most of everything Oktoberfest has to offer by planning ahead, booking where necessary… and choosing your outfit.