Working in both print and textile design, Steffi's holistic approach to illustration creates a distinct style of work that takes inspiration from everyday life. Pairing bold line drawing with a clever use of colour, Steffi's work has attracted partnerships with the likes of Jo Malone and Vogue Germany.
As a Creative in Residence at WunderLocke, Steffi has painted one of our windows opposite reception, worked on a live drawing at the property and you can also find her work hanging in our wellness area.
We sat down with Steffi to talk about the inspiration behind her work, her journey to becoming an illustrator and how her community influences her work
When did you first realise your passion for illustration?
My passion for illustration wasn't always clear to me. It was my main focus during my studies, but I never thought I would become an illustrator, nor did I really intend to.
After my studies, I worked for a fashion label. One year of hard work went by and I decided I need a break. So, we went on a long vacation to Portugal. All of a sudden I started doing flower illustrations - with a fresh perspective but absolutely no plan as to how my career would continue. That was the start.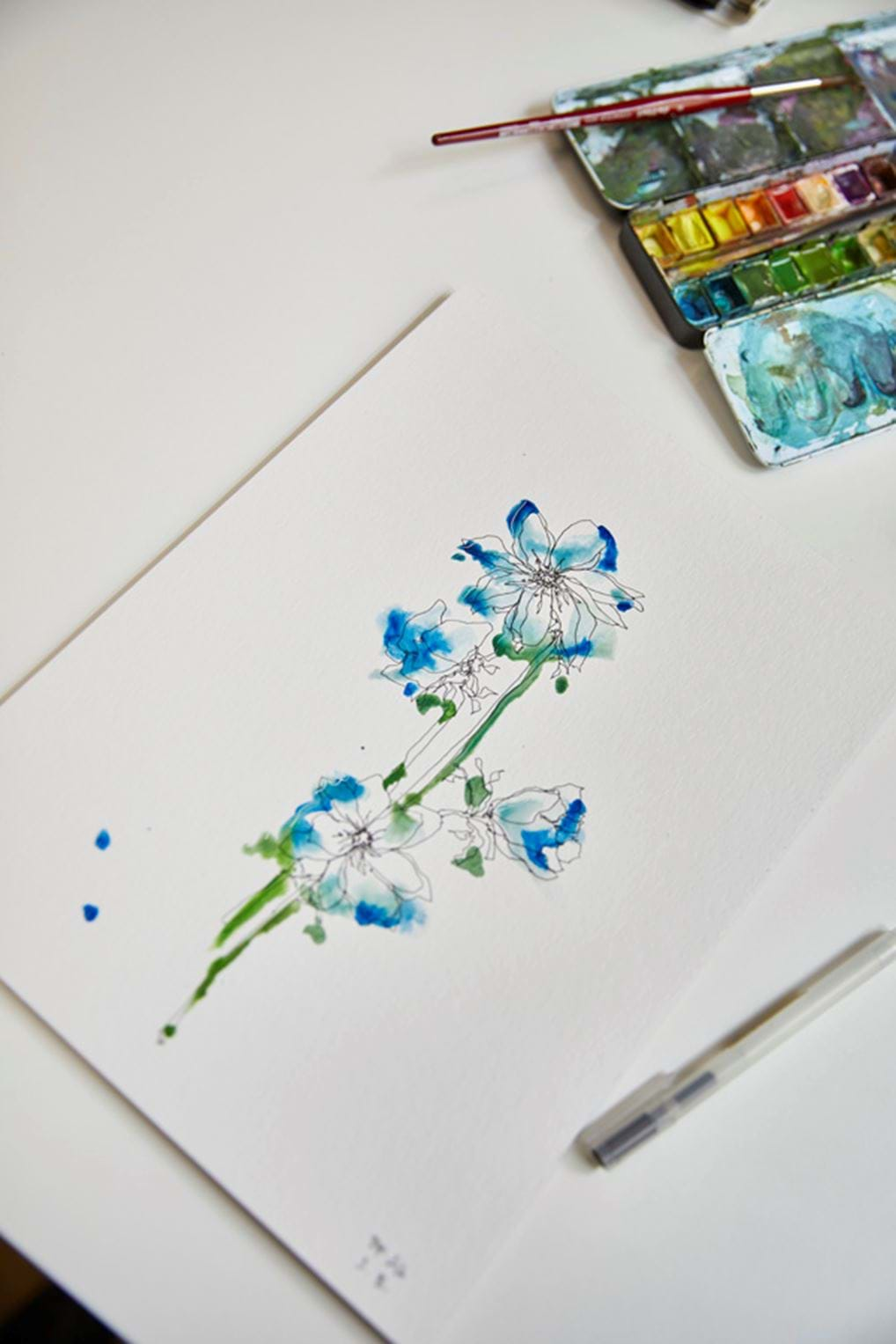 What is your biggest source of inspiration?
That's very easy: plants, nature, quiet places, flowers. Over and over again. I never get tired of it. Also good food and conversations.


How has Munich and its community influenced your work?
Munich has influenced me a lot. Almost all my friends are professional creatives. We all know each other from our studies at Design Hochschule München. We've always looked to help each other grow our own businesses or individual work. We still do that now and I think it's one of the reasons we all have great success with it. You wouldn't think it, but Munich is a great place to work as a creative.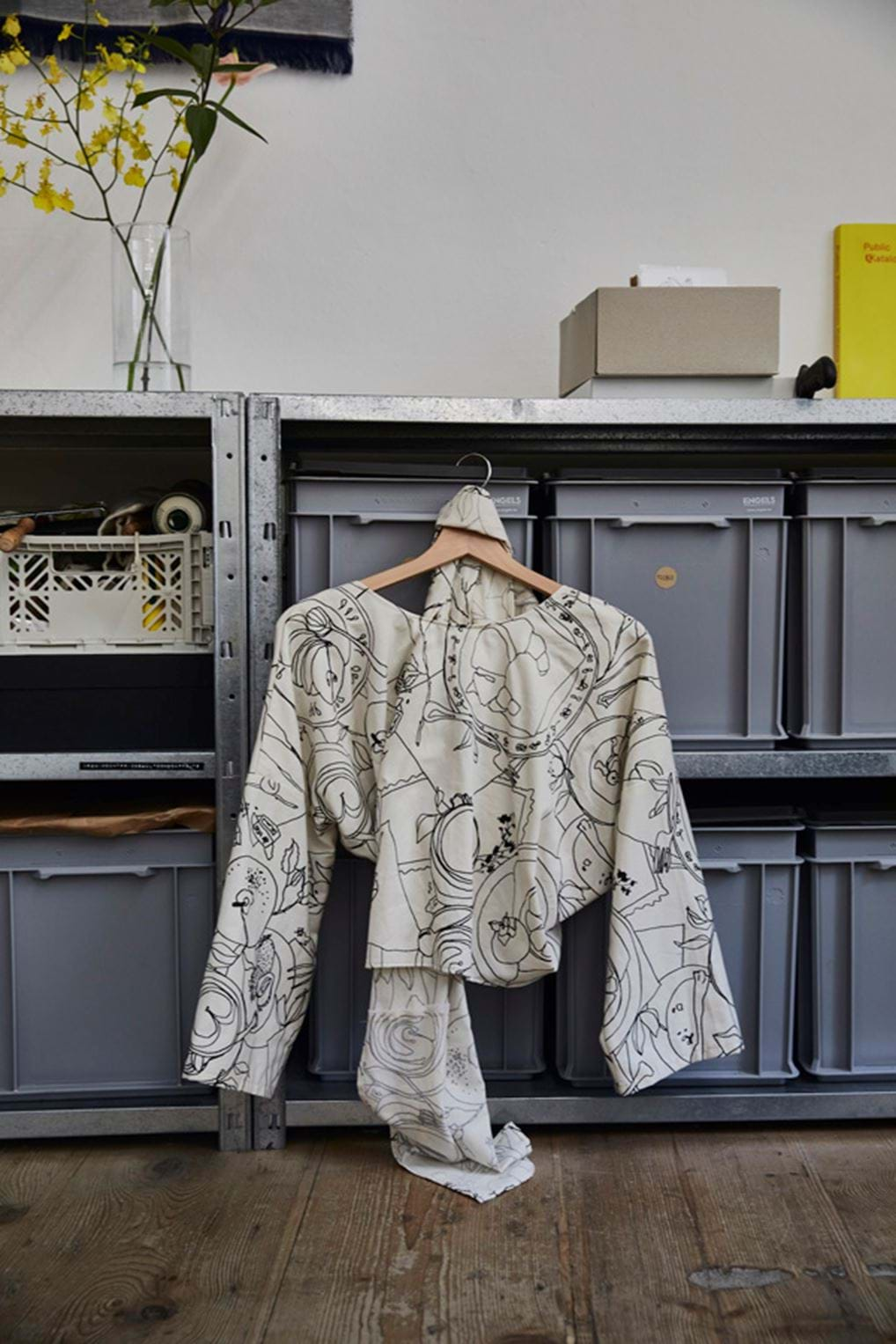 How has social media helped you to connect to the art community?
To be honest, it is a big help. When I started posting the flower illustrations, the response was great, so I kept doing it. It is a great and easy way to talk to other creatives, cooperate, and help each other out. It definitely helped my career a lot!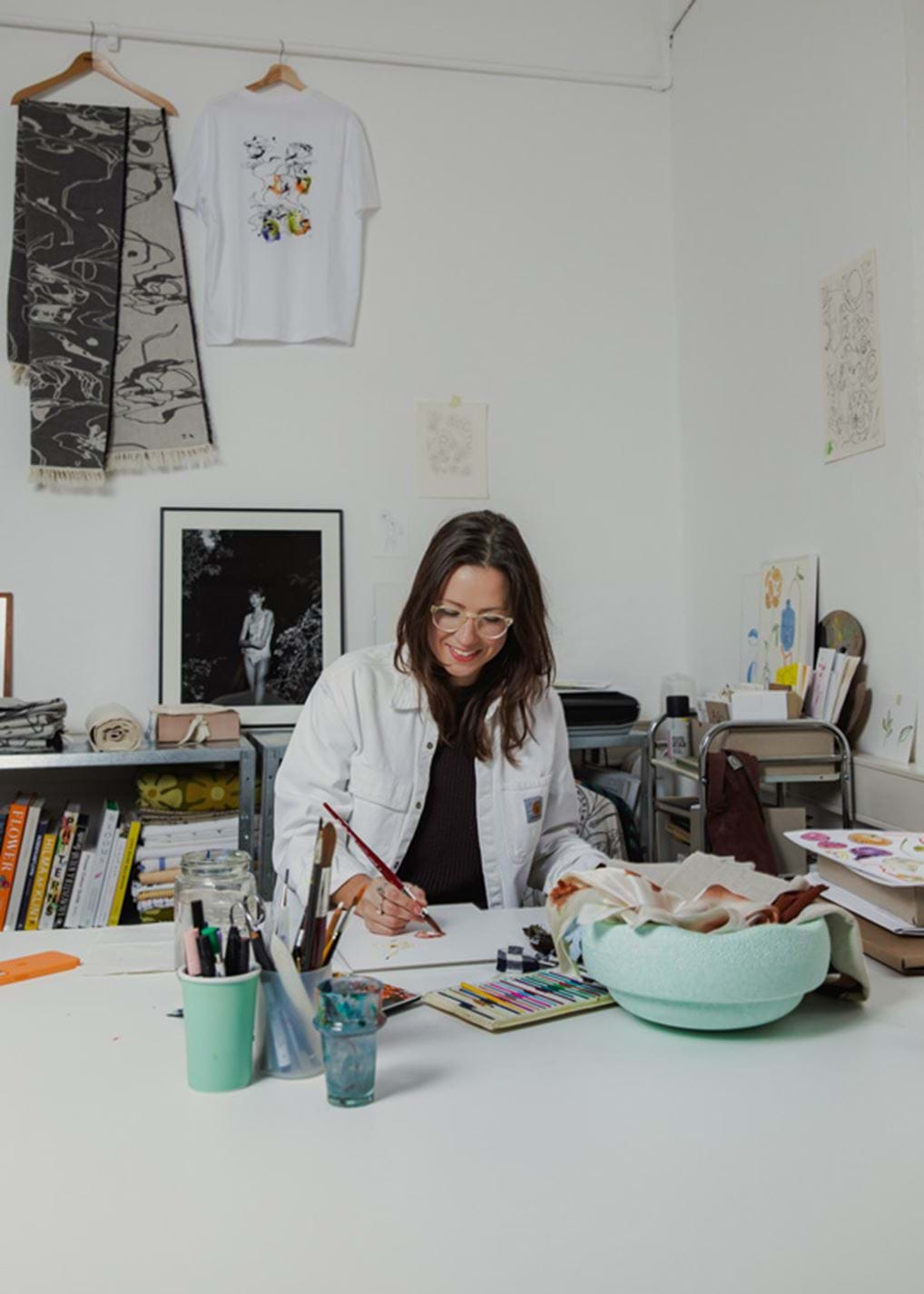 What's next for Steffi?
Well, we are having a baby in October, so that is definitely my big "next". This means that planning my work is quite difficult right now. The good thing is, that my work is very flexible so if my little boy is cool with it, I will start drawing after a while and have my first big appointments next spring.