Long stay, or a flyover visit? They say there's no better way to get to know a place than through its people – and who hasn't enjoyed a spot of scrolling through the local, er, talent while in a new city? Regardless of whether you're on a first date with a stranger or celebrating a relationship milestone with your beloved, we've tried and tested East London's hottest hangouts to bring you our top five Dalston date bars to impress. Unfortunately, the small talk is still down to you.
Doña.
Best for: putting that guy who describes himself as a feminist on his Hinge profile to the test.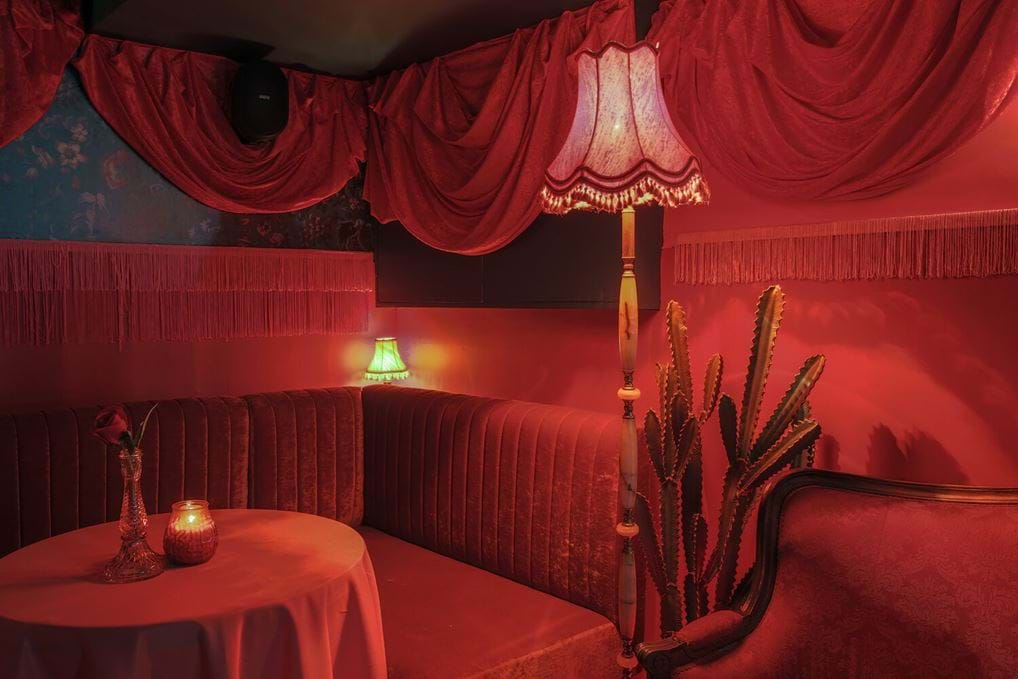 Having started life as a pop-up by the all-female team behind London Mezcal Week and Dangerous Don mezcal, Doña is a flamingo-pink, fiercely feminist mezcal bar that puts community first. Descend into its psychedelic, womb-like surrounds, order a punchy mezcal cocktail or two and cosy up on a velvet banquette among the cacti while being serenaded by live music from local independent musicians. Bonus points if you manage to make your way through the curated mezcal menu, one shot at a time.
92 Stoke Newington High St, N16 7NY
Ruby's.
Best for: unsubtly knocking knees with your paramour to a smoky jazz soundtrack.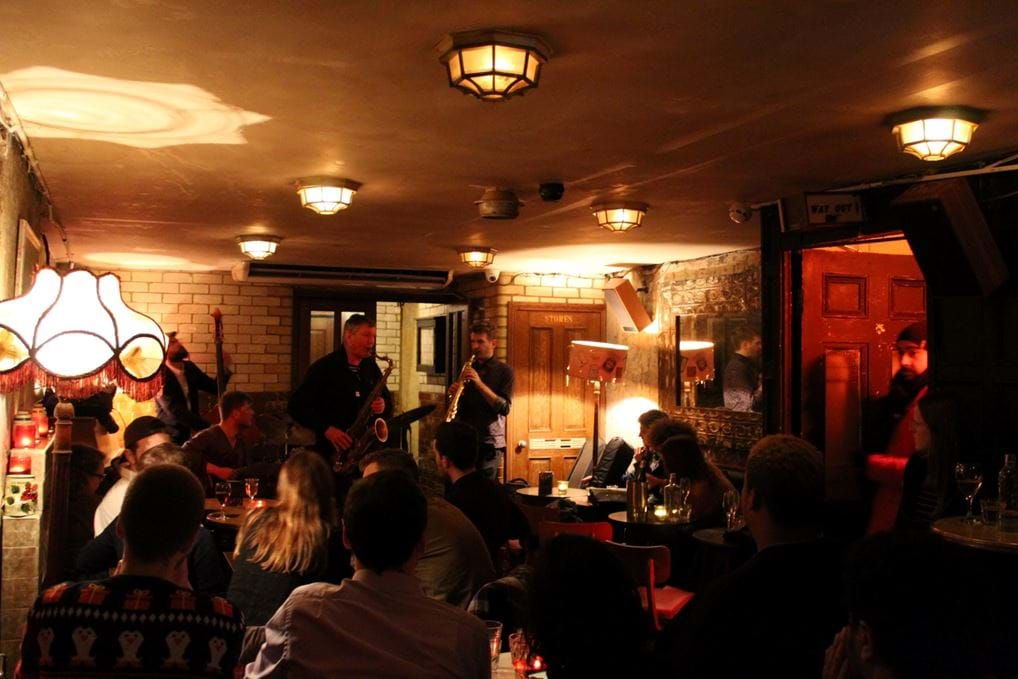 This teeny-tiny basement bar is part-Prohibition speakeasy, part-your grandma's living room, with oversized lampshades and liquor in teacups all part of its charm. Squeeze around one of the postage stamp-sized tables (booking essential, especially at weekends) and listen to jams from guest jazz musicians while sipping a seasonal cocktail. If you want to make a statement, for a £50 donation to a local homeless charity you can write a message to your date on the iconic cinema sign upstairs – apparently, they've had everything from promos to proposals.
76 Stoke Newington Rd, N16 7XB
Three Sheets.
Best for: impressing the graphic designer with the impeccably curated, minimalist Insta feed.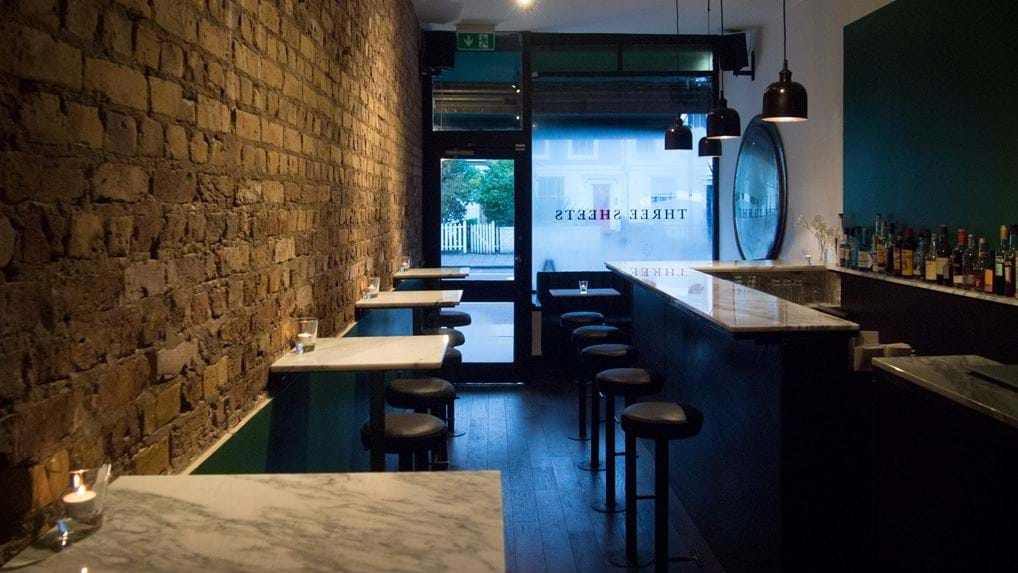 Brothers Max and Noel Venning opened this unassuming hangout back in 2016, which has since made it into the World's 50 Best Bars list thanks to its stripped-back style where the drinks are decidedly centre stage. Get the measure of your company by seeing which of the three pages (or "sheets") of the minimalist menu tickles their fancy, with drinks starting off aperitif-light (think premixed French 75, also available by the bottle) and ending with a punch (like the Earth Martini with beetroot and olive oil) – and all inarguably sheet hot.
510b Kingsland Rd, E8 4AB
Ridley Road Market Bar.
Best for: Great spot to visit to dance the night away, good cocktails, great tunes.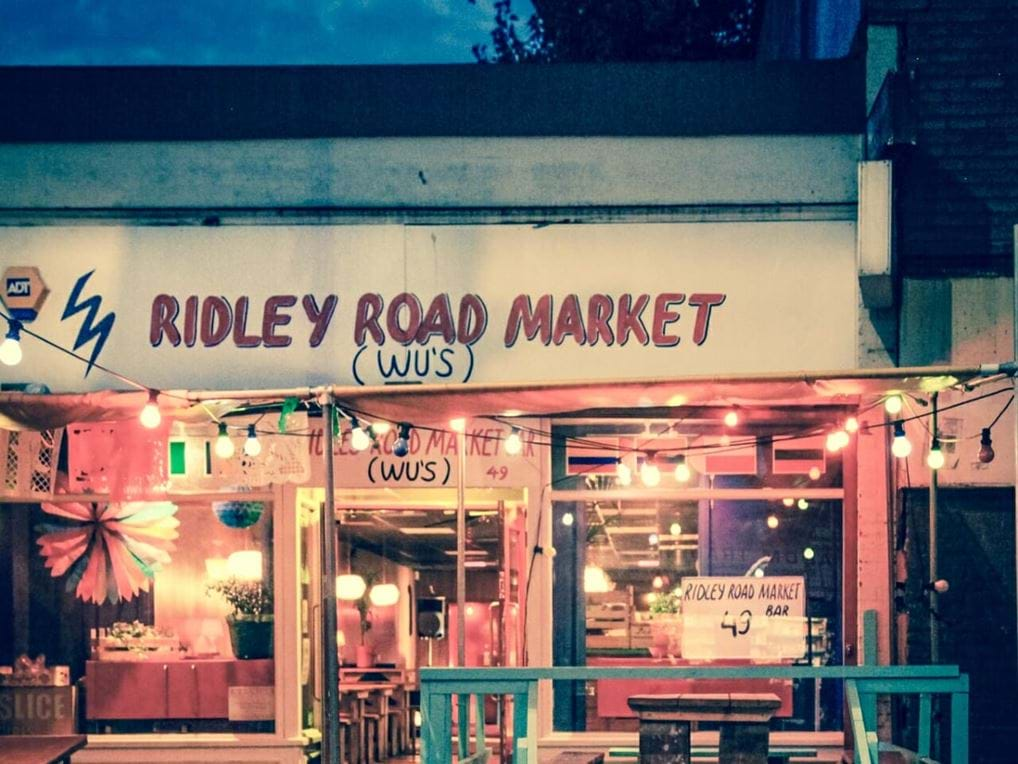 A 5 minute walk away from Kingsland Locke where you can also feel totally comfortable in its own skin, with a buzzing atmosphere, delicious cocktails that start at a fiver for a frozen marg or Pina colad, the best r'n'b tunes from 00's, and a relentless sense of energy coursing through its veins. You'll find it (surprise!) in the middle of Ridley Road Market. The decor is the textbook definition of cheap & cheerful, with wooden benches, plastic plants, and a little disco ball to glam it all up.
49 Ridley Rd, E8 2NP