Buckle Street Studios by Locke | Exploring
Set in-between the city and one of London's most eclectic neighbourhood's. You'll find impressive urban skylines and culture in abundance.
FROM ALDGATE YOU CAN EXPLORE IT ALL. WALK THROUGH THE SKYSCRAPERS OF THE FINANCIAL SQUARE MILE OR WANDER THROUGH SHOREDITCH'S SMALL, COBBLED ALLEYWAYS.
Sky high.

You'll find urban views and skyscrapers in abundance. Head to one of many rooftop bars in the area - one of the fancy ones, or a chilled spot with a pint and a good view of The City.

Foodie delight.

Markets, pop-ups, and insta-favourites. There's something for everyone. Wander through Spitalfields Market and up to Brick Lane, and the smells and sights of worldly cuisines will draw you in.

Creative neighbourhood.

Find the Maker's Space in the co-working of Buckle Street Studios. Discover a selection of curated crafts, clothes and homeware designed by local makers.
"Bangla noise on Brick Lane, that's the sound of my home."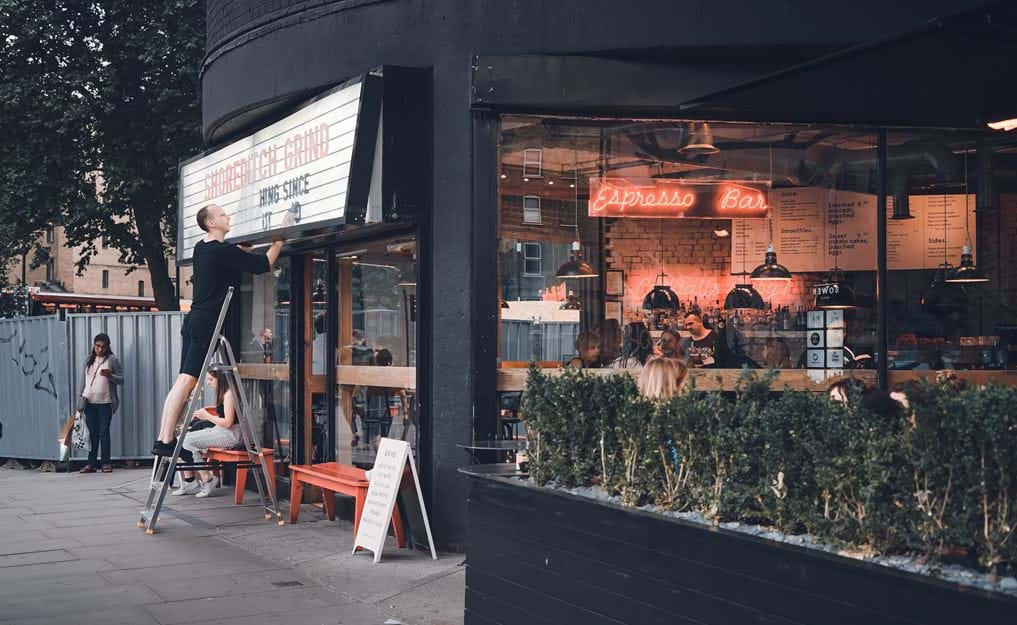 Plenty of choice.
East London. Known for it's foodie spots, with some of the city's best restaurants and cafes. Discover a classic or try one of the exciting openings popping up all over the place.
From impeccable sandwiches to Thai BBQ.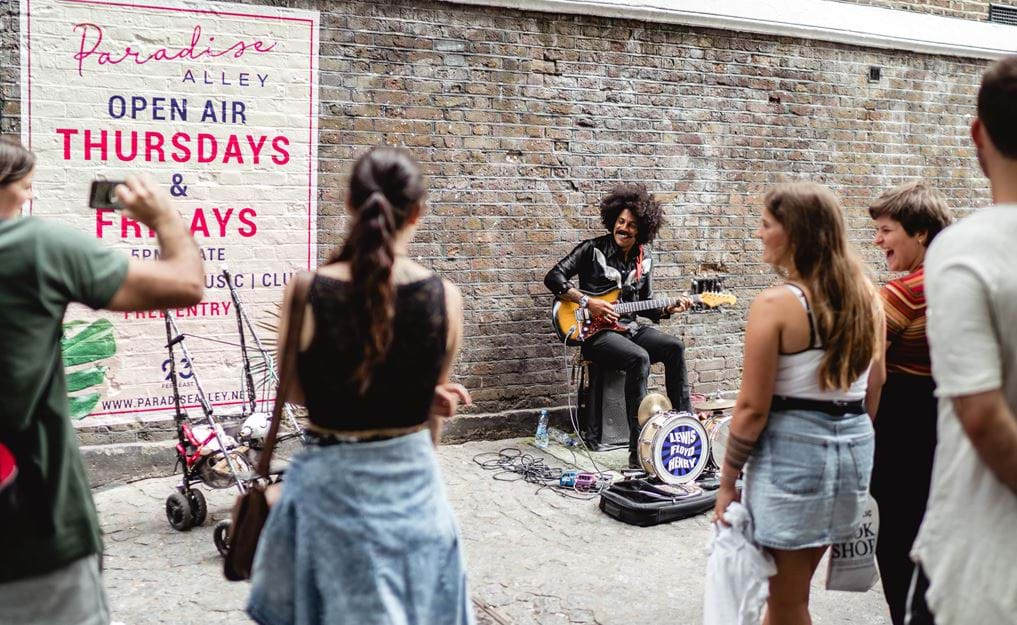 Sound Travels / London.
Discover London through sounds. From soulful, broken beats to youthful, melancholic music inspired by Italian 70s soundtracks. A playlist made for exploration.
From 70's soundtracks, to Little Simz.
Perfect pints in some of the city's most most iconic beer gardens.
Walk this way.
Have no plan, see what you stumble across and you might just find some gems. A day in Aldgate and Shoreditch is all about seeing where the wind takes you. Stop for street food, pop into independent retailers and definitely make sure to have a few pints.
Local life at Buckle Street Studios by Locke.
Find out what's on at Buckle Street Studios by Locke - there's something for everyone.