Kingsland Locke | Extended Stay Accommodation
Your alternative to renting in London.
Book your extended stay at Kingsland Locke.
Select the "Weekly" rate for stays of 7 nights or more, and a "Monthly" rate if you're staying 29 nights or longer.


Find your next home in Dalston. From £990 weekly, or £3900 monthly.
Kingsland Locke is in the heart of Dalston – one of the Capital's most interesting, most talked about and most in-demand areas. Here you'll find the newest restaurants, markets galore and some of the city's best nightlife. Make Kingsland Locke your home from £990 weekly, or £3900 monthly with all your bills included and no contracts or admin. Each apartment has air-conditioning, a fully-fitted kitchen and plenty of space to live. Plus, a gym, restaurant, coffee shop and co-working space.
Explore Kingsland Locke by video.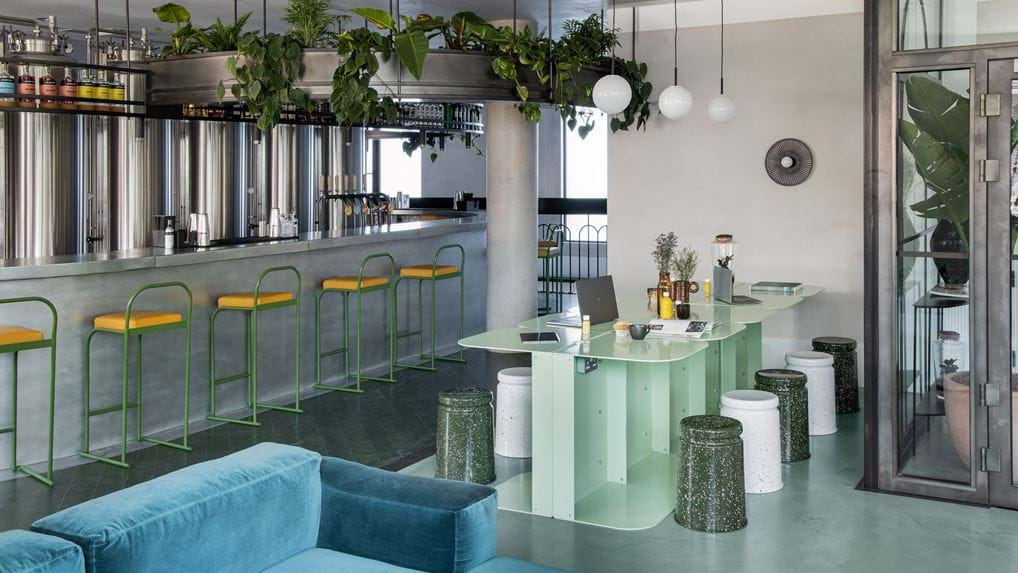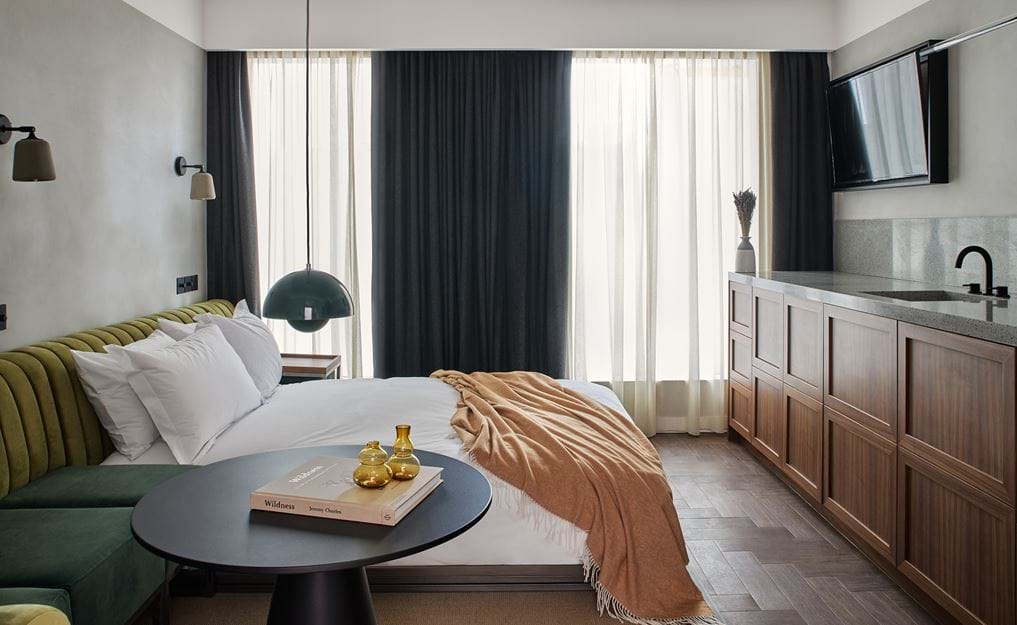 Take a look around a Locke Studio.
Get to know one of Kingsland Locke's Locke Studios with a virtual tour. Just click and drag your way around and discover the spaces to live, work and play.
Book your extended stay at Kingsland Locke.
Take a look at our apartment floorplans.
Not sure which apartment will work best for you? Our gallery of apartment floorplans should give you a better idea of layouts and space to help you make up your mind. Our Locke Studio's have enough space for one and two if you're planning on being more out than in, whilst our One Bedroom Suites are a great option if you're not into open-plan living.
Take an 'IRL' tour.
Why move without *actually* having seen where you're moving. We're more than happy to give you an on-the-ground viewing here you can ask all your questions and get a feel of what it's like to live at Kingsland Locke. Just let us know which apartment type you're interested in, and when you'd like to stay.
Enquire via WeChat.
Extended stay FAQs.
We offer flexible short and long-stay accommodation so there's no limit to how long you can stay at Locke - we'll have you as long as you'll have us. That could be any length of time, from one night to a year or more.
Note that unlike a shorthold tenancy, there may be situations where we need to relocate you to a different apartment if you're staying long-term, and we reserve the right to ask you to leave at any time (for example, if a property is due to undergo renovations). But we will endeavour to keep you settled for the full period of your stay. You can check our full terms here.
No, we don't charge any hefty deposits and our rates are all inclusive. That includes any bills or admin required. It's a big benefit of booking your accommodation with Locke, rather than a standard letting agency. Hassle-free, and no hidden fees.
Yes, when you stay with us all standard bills are covered, and more. This includes:
Water
Gas & Electricity
Council Tax
Private, super-fast Wi-Fi
Weekly cleaning
TV license