SHAMAN
All-day cafes serving seasonal produce and speciality coffee, with wellness at the heart of the menu.
WELLNESS THROUGH COFFEE, COWORKING AND COMMUNITY.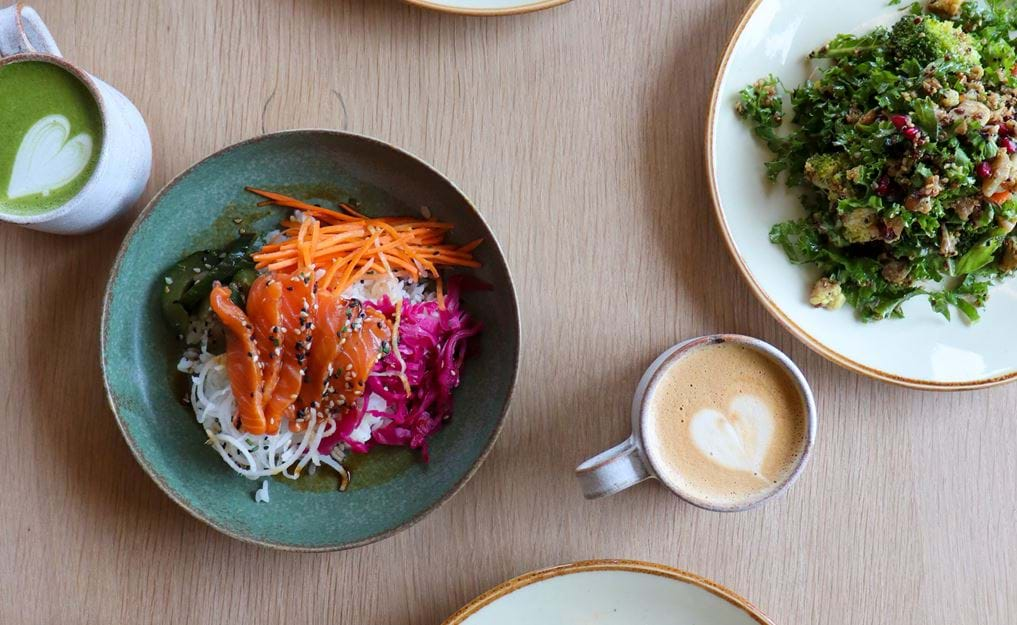 Born out of experience.
Inspired by France, where long lunches and taking the time to chat at the boulangerie are fundamental to daily life. With a mission to provide time-deprived urbanites with a space to slow down and bring everything back to basics. A soothing atmosphere and quiet place to work to lose track of time.
With four locations across London, Shaman's mission is ever-growing. Dedicated to offering a food journey rooted in wellness and balance.
Shop.
Treat yourself or your loved ones to coffee and wellness products at the Shaman Boutique.
Find out more.
Balance.

Slow down and enjoy the simple pleasures in life. Wellness through coffee, co-working and community.

Nourishing.

Focused on sourcing local and seasonal ingredients. Shaman puts wellness and consciousness at the heart of its menu.

Wellbeing.

More than just what you eat or drink. Recharge your batteries – a conversation, a soothing atmosphere, a quiet place to work.
Find out more.
Opening times and offering times may vary between locations.
Visit the Shaman website for the latest.