Meet award winning Scottish Artist and Fashion Illustrator, Jessica Bird. Working with highly pigmented paint, brightly coloured chalk pastel and willow charcoal - Jessica's intuitive hand is guided by her medium, the environment of her subjects and colour.
We spoke with Jessica to learn about the inspiration behind her Creative in Residence 'Fashion Illustrated' at Bermonds Locke and to learn more about her passions and future goals. Jessica will be launching with an event at Bermonds Locke for London Fashion Week on Saturday 19th February.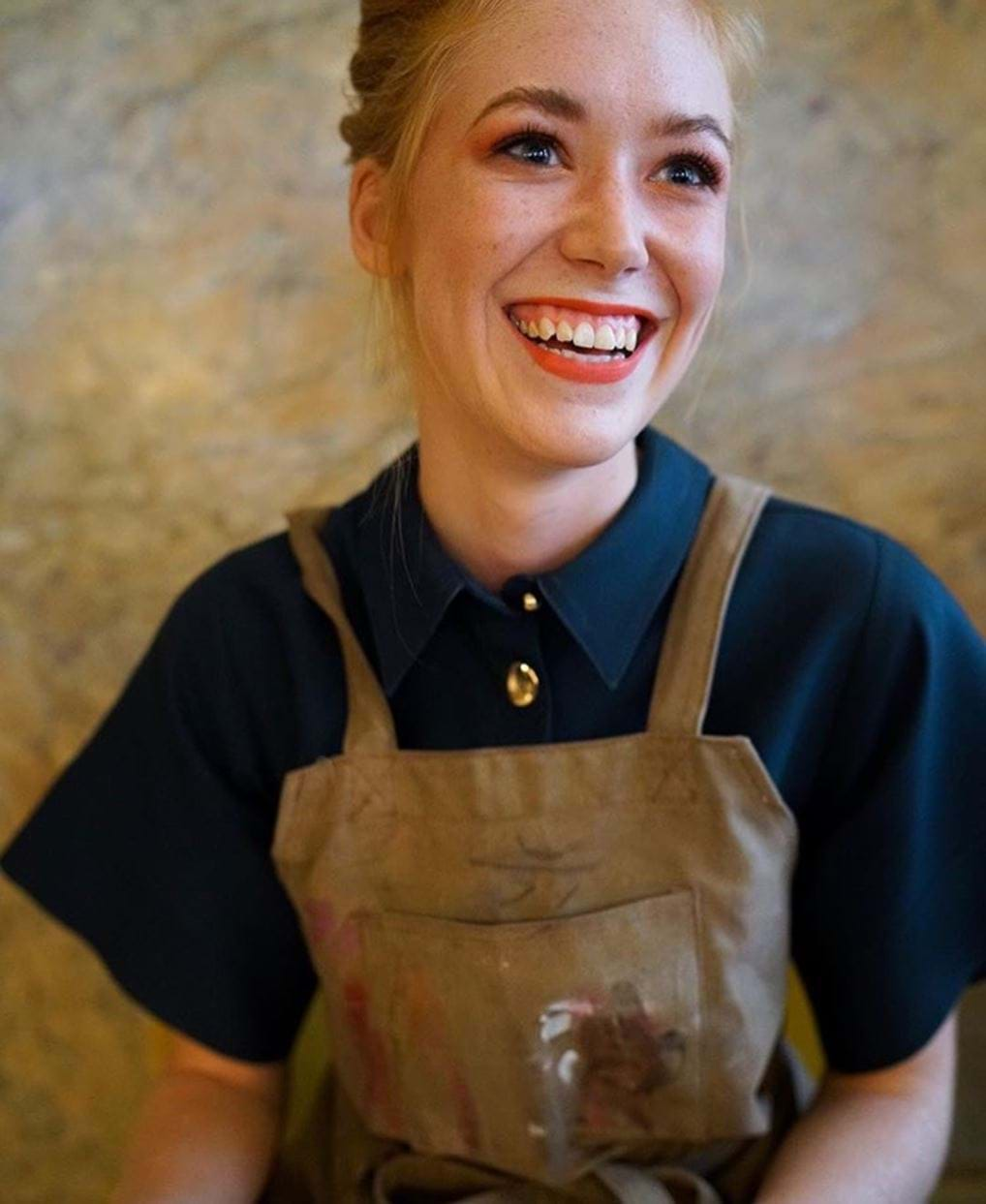 When did you first realise you were interested in fashion & illustration?
I don't remember being at all aware of the fashion industry until I went to Art Collage, solely on the basis that I enjoyed drawing/painting and no other possible path was obvious to me. In first year, we had a small trial period of each subject and that's when I found fashion design which I then studied for the next 4 years. We didn't do a huge amount of illustration on the course but I do remember really enjoying illustrating my final fashion collection and the life drawing.
Art, however, I've been aware of from a very young age - my mum always encouraged me to create, she made playdough for me almost daily and let me muck about with potato painting etc. My uncle Stephen Bird is a brilliant ceramic artist as well and his work, studio and artistic practice were always super exciting and inspiring to me growing up.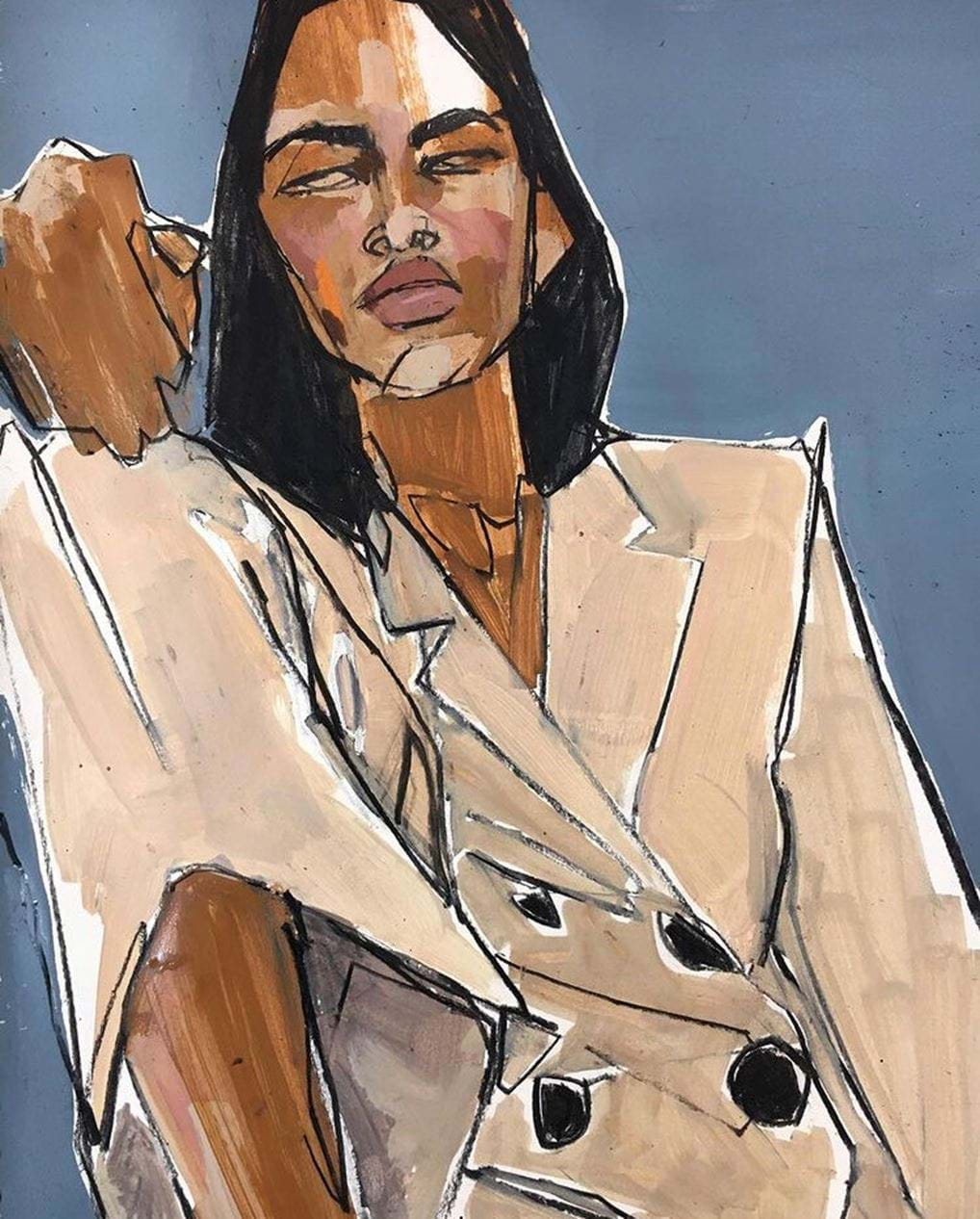 When did you move to London? How does the city inspire your work?
I came down here from Scotland about 7 years ago now, in 2015 for an internship followed by a paid internship and eventually a job. I love London, I'm from a small village back home so it was quite the adjustment - the wealth of opportunity down here and the people I've met keep me constantly inspired. There's always something exciting going on.
You can literally wear anything in London and no one bats an eyelid - those are the characters I'm drawn to and there is an abundance of individuality here in London.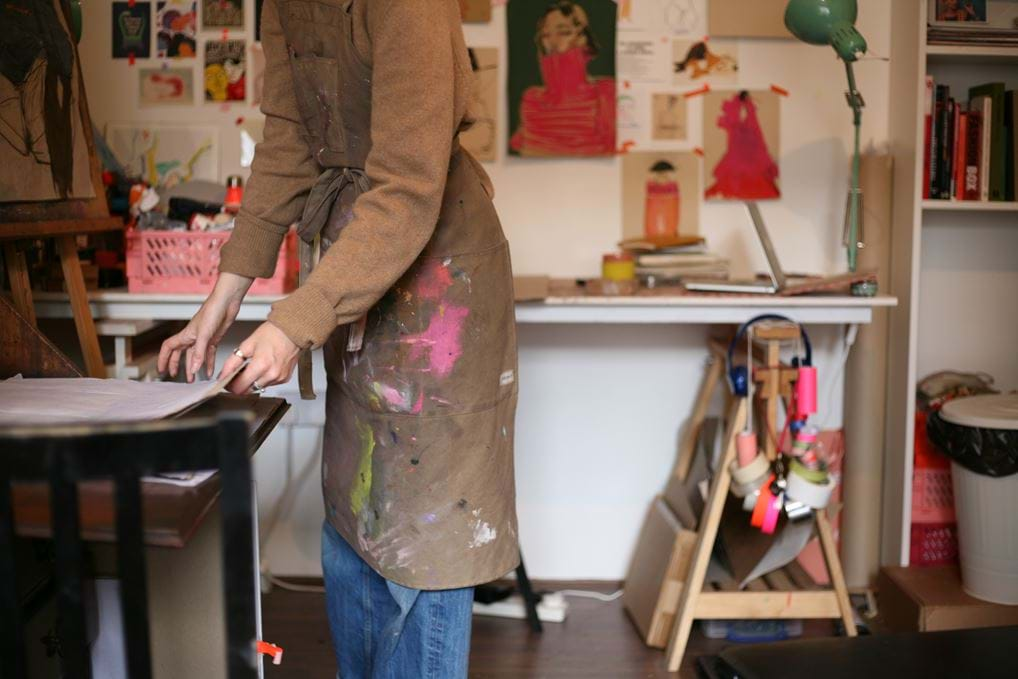 Tell us more about your Creative in Residence 'Fashion Illustrated' at Bermonds Locke.
The artworks I've selected for my exhibition at Locke are all inspired by designers who show/or have shown here in London at Fashion Week, some of which I've been lucky enough to draw live at their shows. I wanted to celebrate some of the talented exciting designers who inspire me and my work inching fellow Scot Charles Jeffrey, Roksanda, Bethany Williams and Bianca Saunders.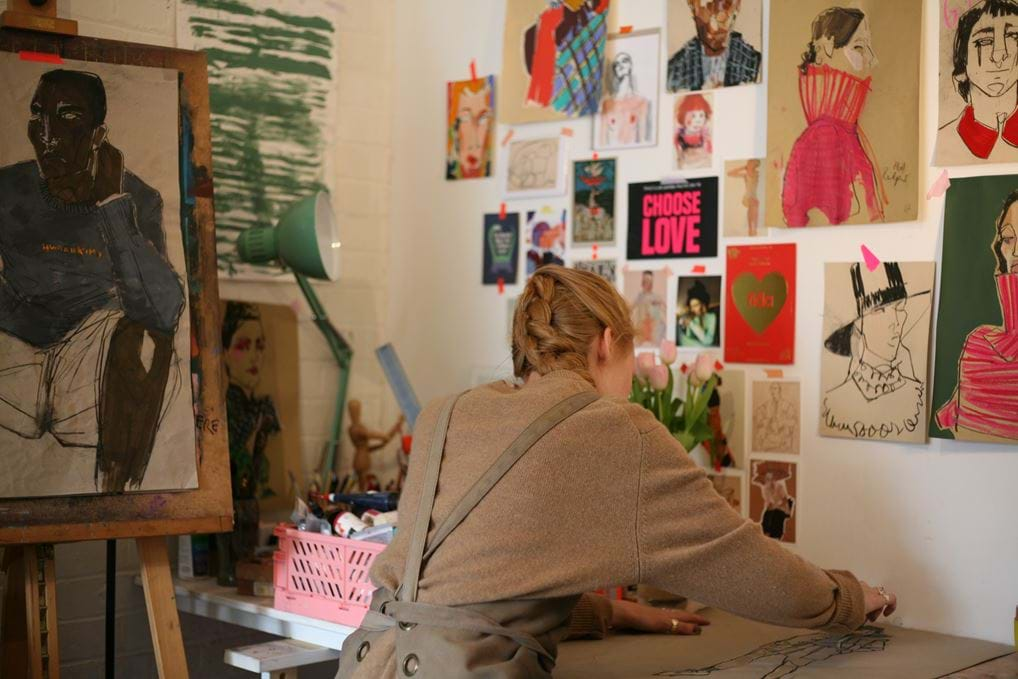 What inspired you to begin life drawings?
I was working a very intense job for a fashion designer with super long hours, and I rediscovered life drawing as a way to relax and maintain a level of sanity. I really enjoy the practice itself, it's both mindful and yet I can completely zone out. Plus, it's just essential hand-eye coordination and observational skills.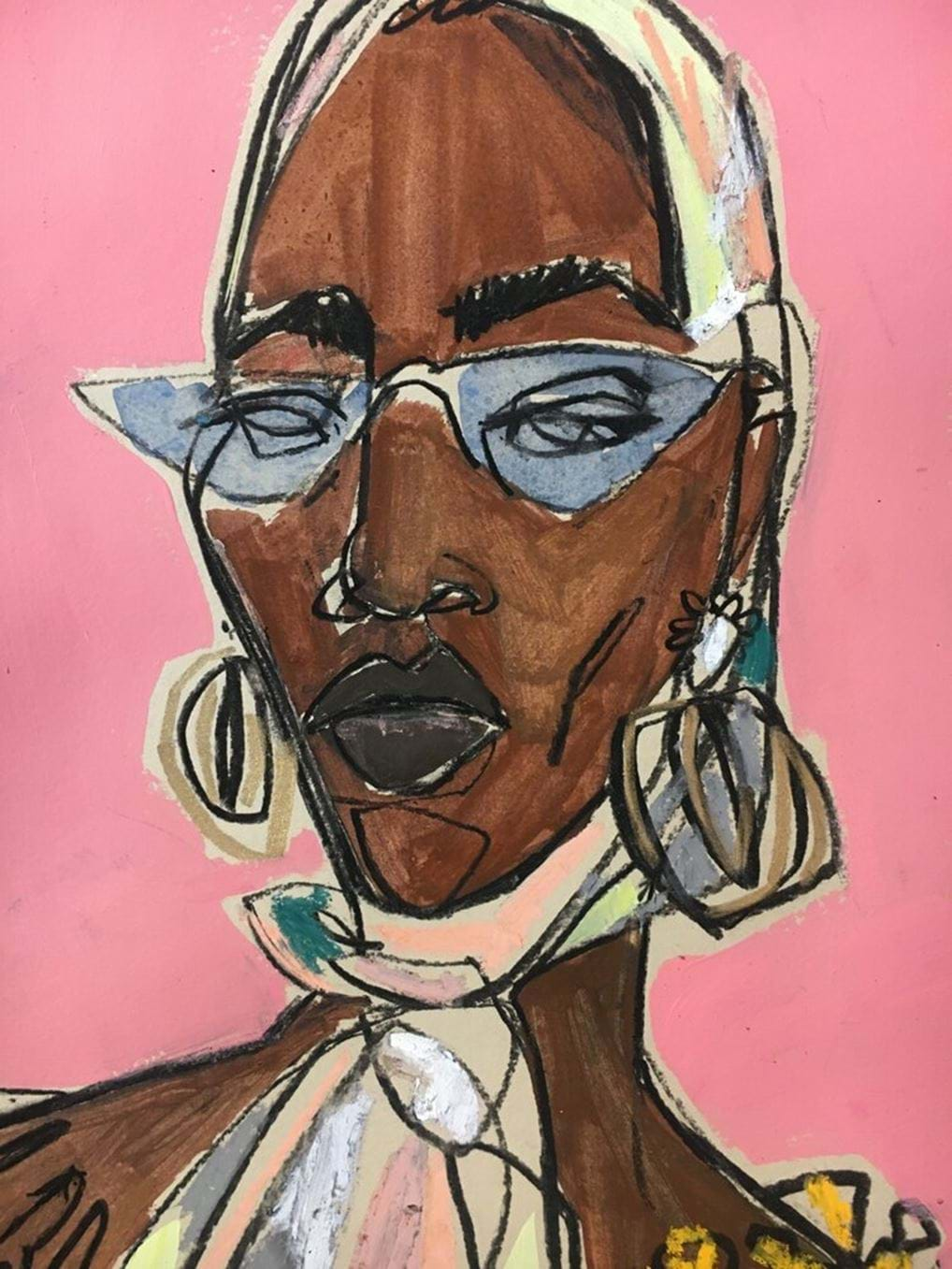 How has social media helped you to connect to the art community?
When I started drawing fashion illustrations in 2017 I would draw collections from designers who I loved, tag them and the models etc and they would repost if they liked them (things were a little less regimented and planned in terms of Instagram then I think, these days there's often a pre-planned social strategy and so a spontaneous repost is less likely). That really helped me to build a following and a client list in the early days. It really is an amazing platform to connect with other illustrators and likeminded creatives - I've met so many lovely arty people via Instagram some of whom are now very close friends. As a freelancer who works at the studio alone most days it's vital to have a network of creative friends where we can bounce ideas around, seek advice from or just have a good moan.
What's next for Jessica Bird?
I have NO CLUE, that's what I love about my job - the unpredictability and the endless possibilities, I am feeling really good about 2022 though! In the next couple of weeks I have some exciting work with one of my favourite designers, another group exhibition and some private commissions to work on in the studio.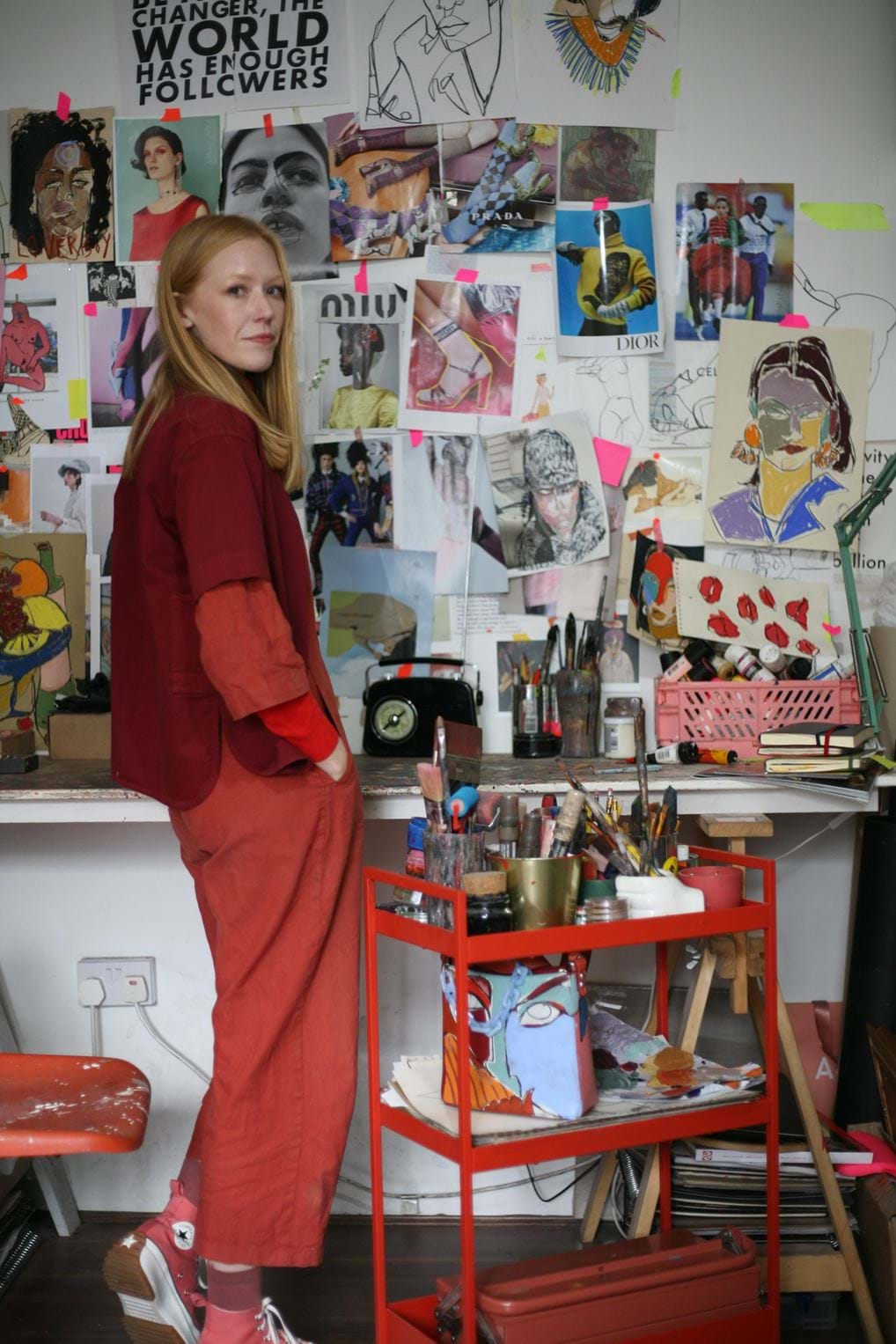 If you want to see more of Jessica's work and learn more about her, check out her website here.

Click the link below to see all the details about her upcoming exhibition at Bermonds Locke.