Photographer and long-time Locke collaborator Cece di Paolo creates otherworldly images that have the themes of love and connection at their heart. She tells us more about her process, her interest in the "unspoken" and working on the "Feel Free" campaign for Bermonds Locke.
Shocking-pink heels slung casually over a sofa. A girl in a silver party dress spilling out of a washing machine. A woman who appears to have an iPad for a face, accentuated with a fringe and a pair of tangerine sunglasses. It's impossible to look at photographer Cece di Paolo's latest work for Locke and not feel the urge to pull out the dressing-up box, turn up the radio and treat your home as a playground – the exact impulse that di Paolo was trying to capture for Locke's latest "Feel Free" campaign.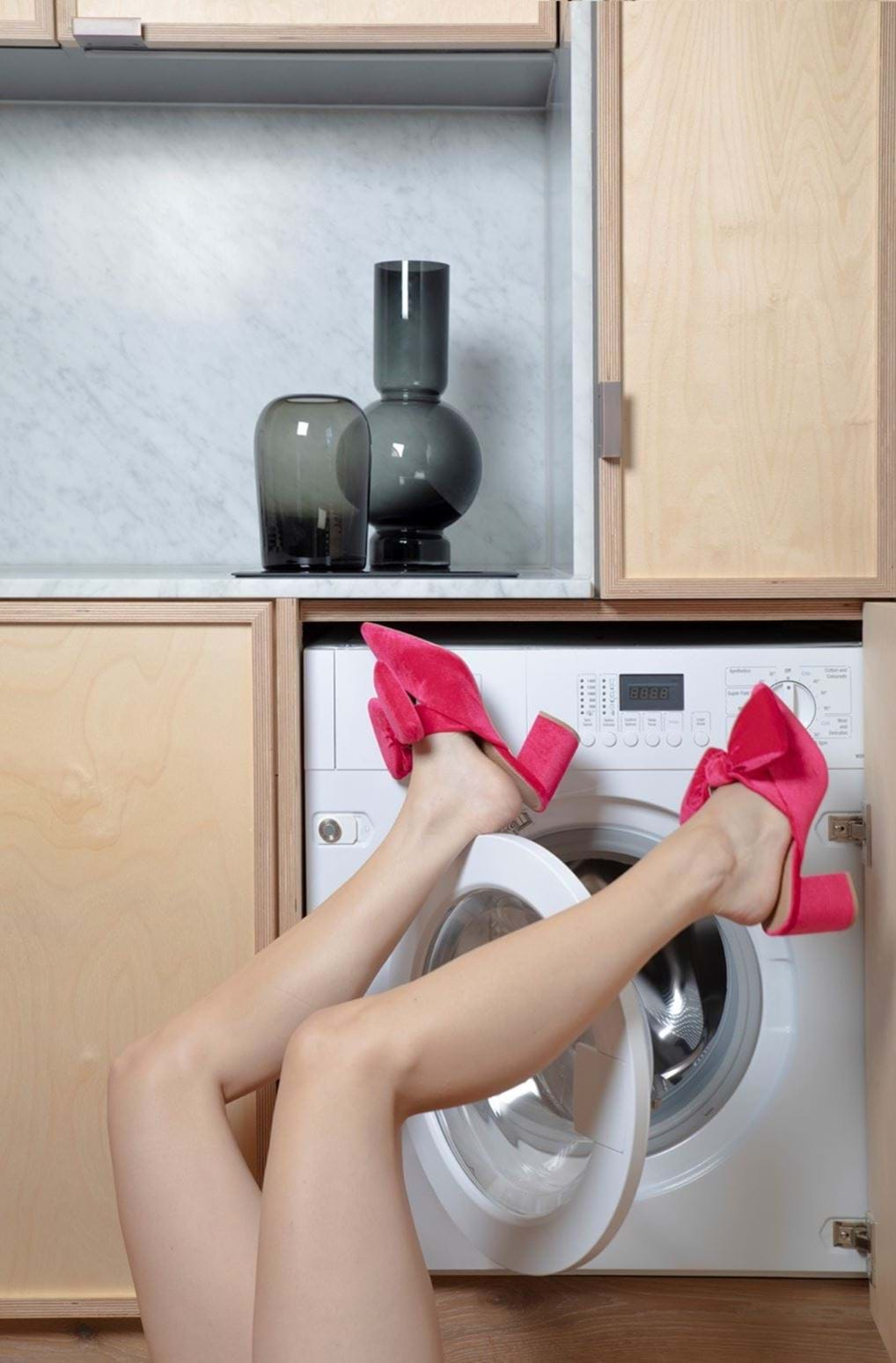 It's been a difficult few months for us all, during which the places we inhabit have taken on multiple different roles all at once: office, nursery, refuge, maybe even cage. What Cece's images invite us to step into instead is the freedom and fun of feeling truly comfortable in the space you're in, transforming the apartments at Bermonds Locke into a pastel dreamscape whose residents are captured in moments of ease, mischievousness and joy.
For a photographer who sees "the intensely human pursuit of connection" as the focus of her work, it was a delight to translate her vision into a campaign that questions notions of freedom and intimacy at a time when both have been in short supply. "I have this beautiful 'tool' of creating images to open conversations and debates. It's a privilege to be able to visually stimulate what's most important to me and what needs to be discussed," she explains.
A long-time collaborator of Locke who exhibited her previous series, "Made to be Loved" at Leman Locke, Cece's personal work evokes a dystopian, sometimes unsettling world in which lone figures question our notions of sexuality, connection and tenderness. "I'm extremely interested in all aspects of love and attachment between people, objects or memories: in other words, what people value the most. What attracts my attention is the "unspoken": the topics that people avoid speaking about or are simply never discussed," Cece says.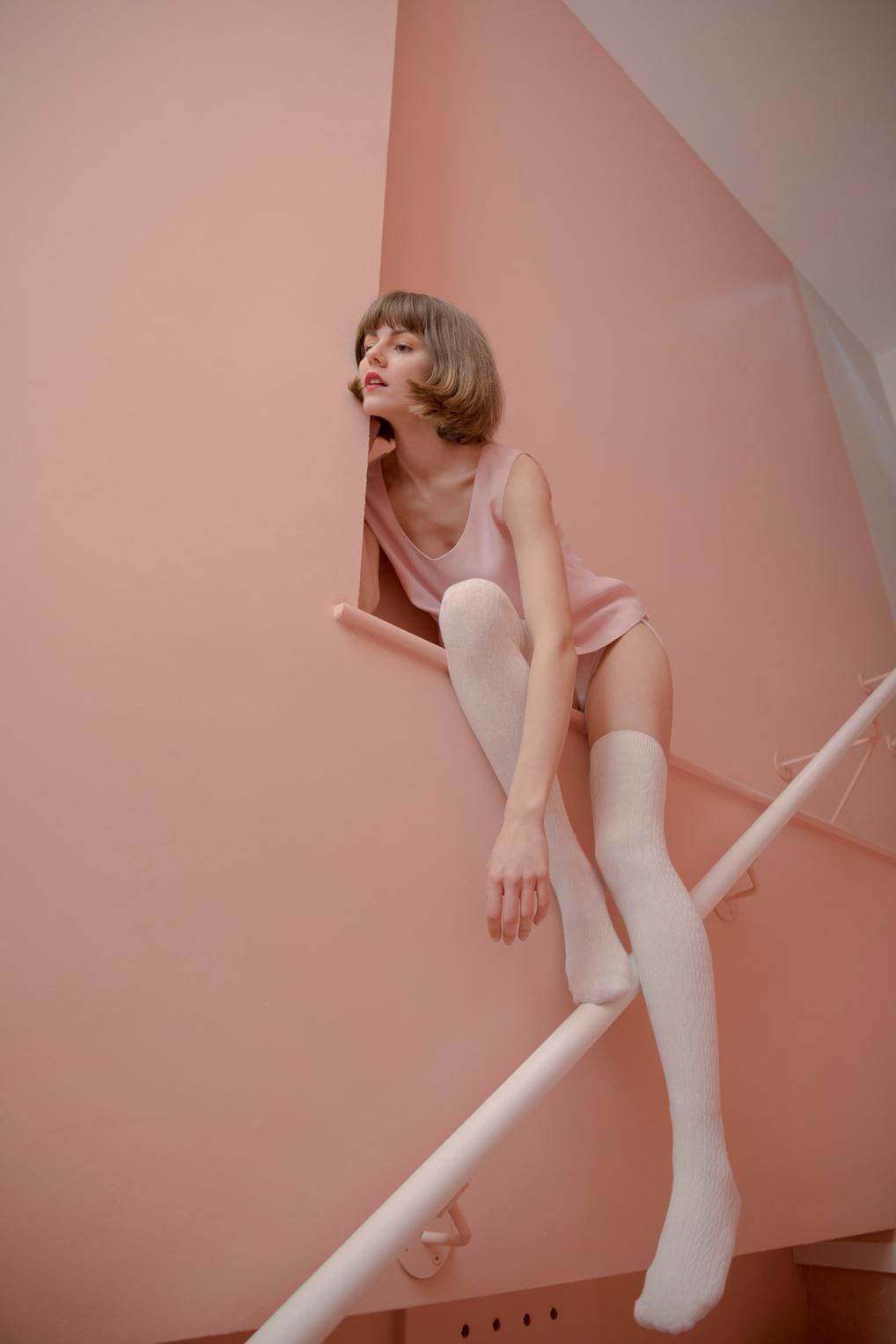 In "Made to be Loved", she was both model and photographer in telling the story of "Abigail", a human-looking doll inspired by an interview with a silicon doll-maker in California. "The series brings to light a world in which humans are socially incapable of loving or relating to others," she explains. The resulting images of her lingerie-clad "doll" sprawling across candy-pink floors or curled into a dryer are uncanny, uncomfortable and yet alluring, making us want to reach out and touch her subject, at the same time as we feel like we're transgressing.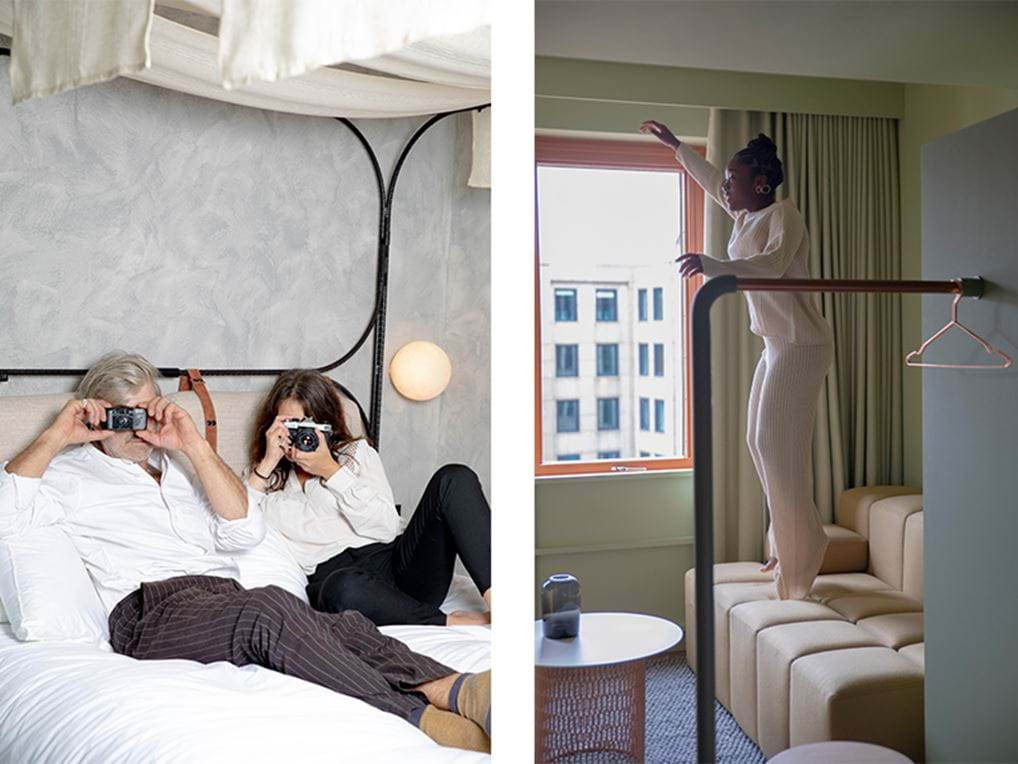 It was while making the series that Cece first met the team at Locke, having been inspired by the interiors at Leman Locke, which matched the retro-futuristic feel of the narrative. On translating her specific aesthetic for commercial clients, she says that communication is key: "It's all about creating a filter for my ideas. When working with a client, you have to prioritise their final aim, taking into consideration who will look at the images and for what purpose they are being made. I believe that there are many talented photographers out there and each of us has something specific that will attract and interest clients, so the best way to marry a commercial aesthetic and remain consistent to your own creativity is communication between the two."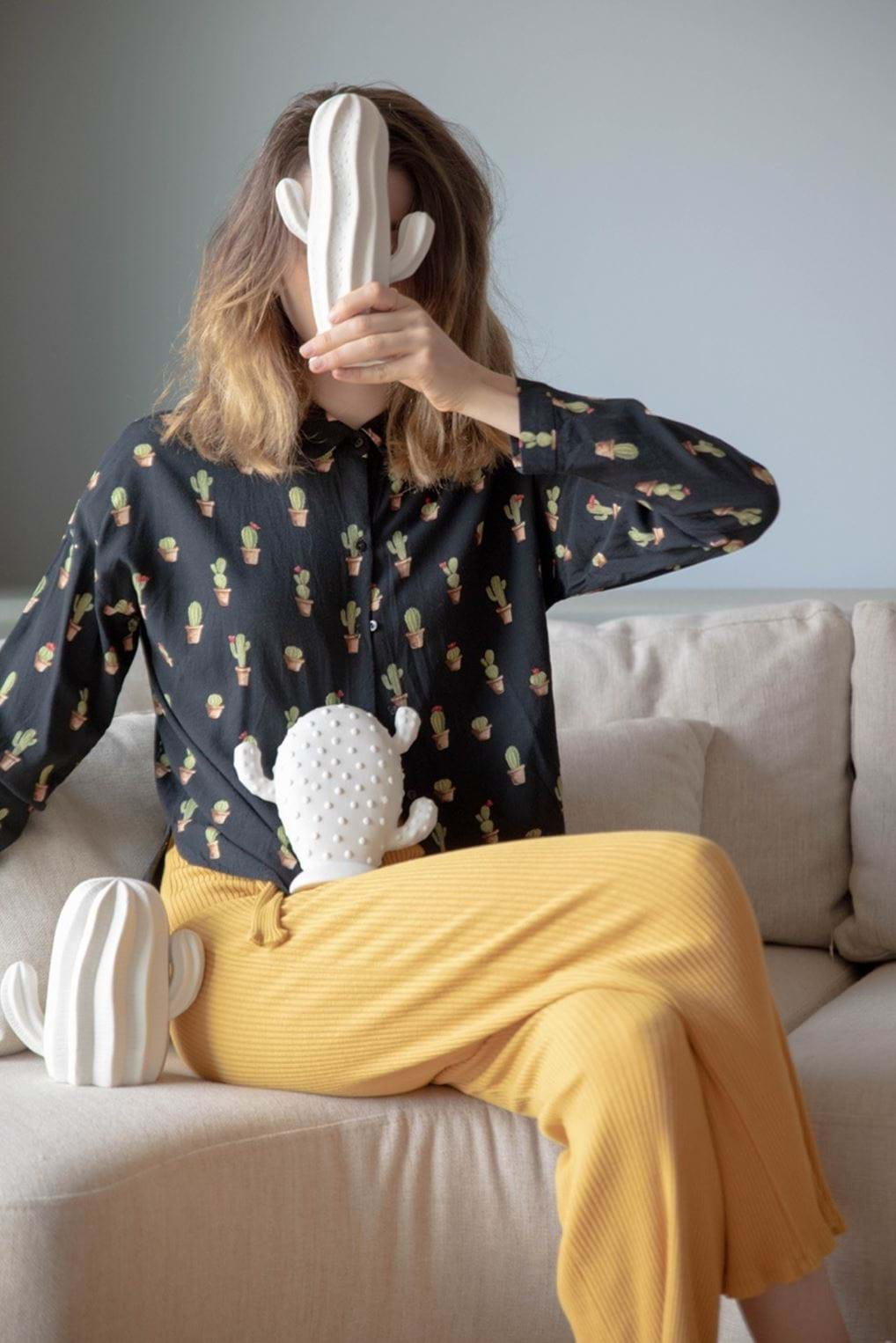 When it comes to freedom and creativity, Cece believes that "it takes time to truly be free, in terms of not caring what your viewers think or creating images only to please. It might sound dramatic, but this attitude absolutely kills your creative cells." It's a carefree philosophy reflected in her pictures: bold, apologetic, and definitely not afraid to get a little messy.
Like what you see?