Over the last year we've been working with local designers and artists to create original uniforms for each of our Locke properties. Focusing on re-purposing deadstock, to create a unique and signature look for each hotel – all with sustainability in mind.
For Locke at East Side Gallery, we called upon artist Mirta Domacinovic, one of the original artists on the Berlin Wall, and Andrea Bonfini of sustainable fashion label FADE OUT, to create a collection that focuses on hope, community and how they allow for new possibilities to emerge.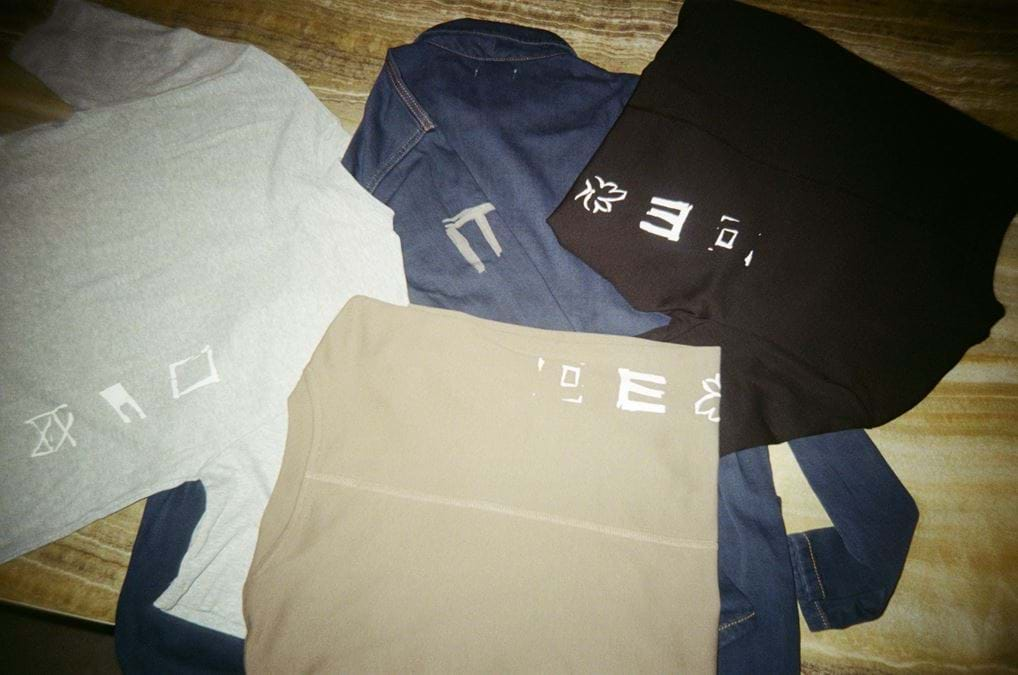 Together Mirta and Andrea created an entire collection celebrating the responsible recycling of materials into innovative designs to be worn by our Locke at East Side Gallery House Hosts.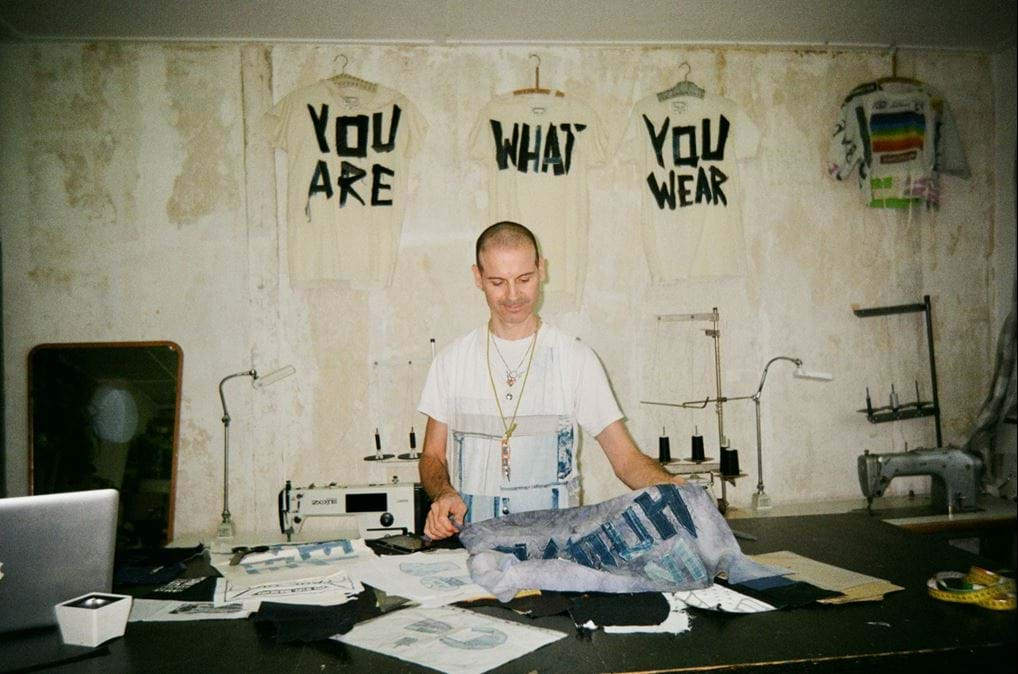 Andrea is an Italian fashion designer, living and working in Berlin since 2013. FADE OUT LABEL was founded in 2015, as a unisex, zero-waste brand. Andrea mainly works with upcycled denim, de-constructed and reassembled in various patchworks. The whole creative process takes place in his Berlin studio.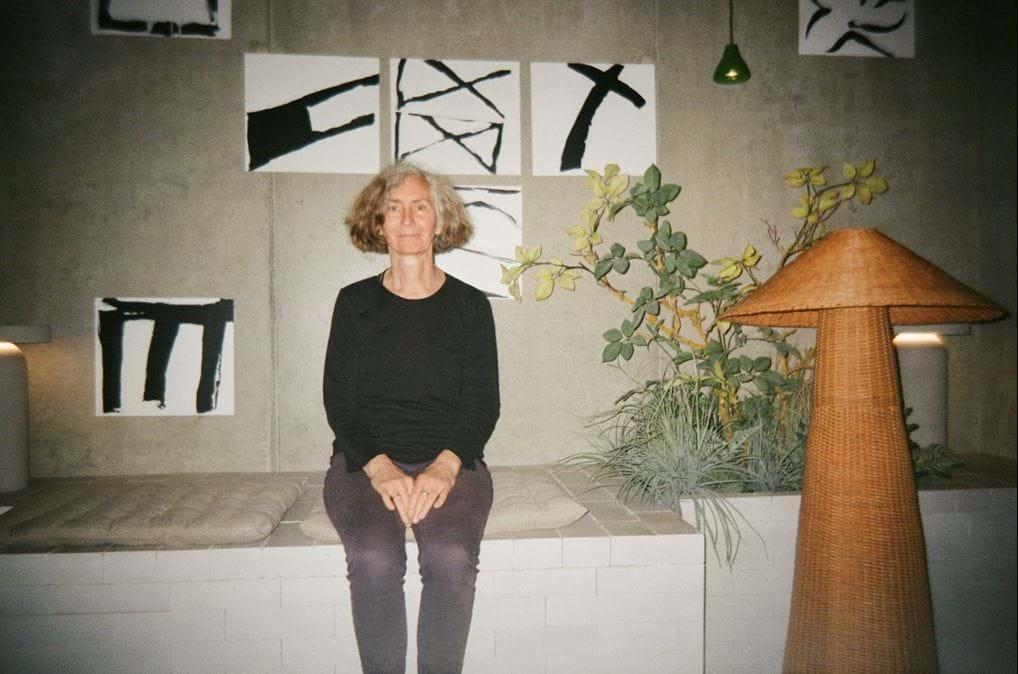 Mirta is a Croatian artist. After moving to Germany with her family, studying, then worked as a freelance artist in Frankfurt/Main. She painted "Zeichen in der Reihe", her infamous piece on the Berlin Wall in 1990. Mirta recalls "It was very strange to paint on the wall, which only a year before was a strictly guarded border from East Berlin to West Berlin."


We caught up with both Mirta and Andrea in Berlin, chatting about the collaboration, their journey as artists and inspirations behind the uniform.


When you originally painted on the wall, what did the symbols you decided to paint represent and mean to you?

Mirta: The signs/pictograms are about the wall as a barrier, symbolising being locked in. It's about the war, about Berlin, but also about rescue and hope.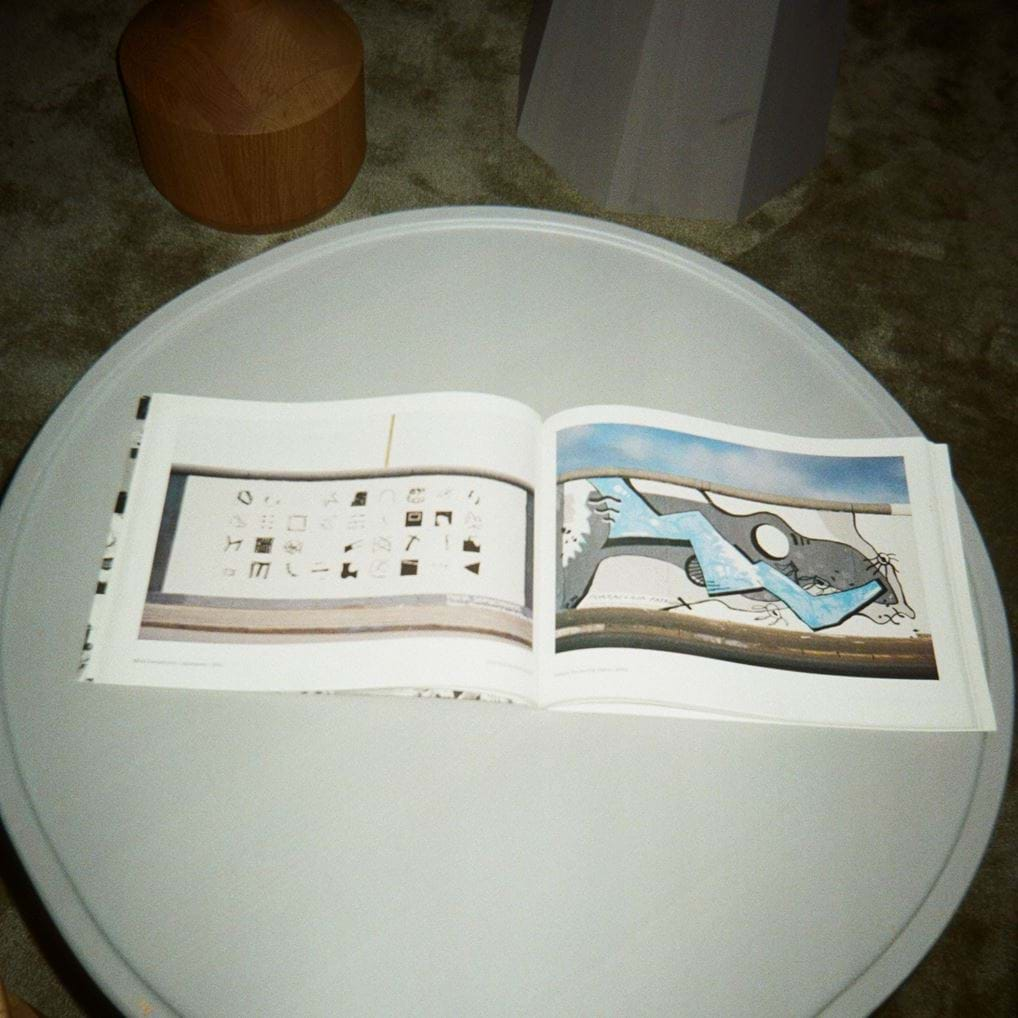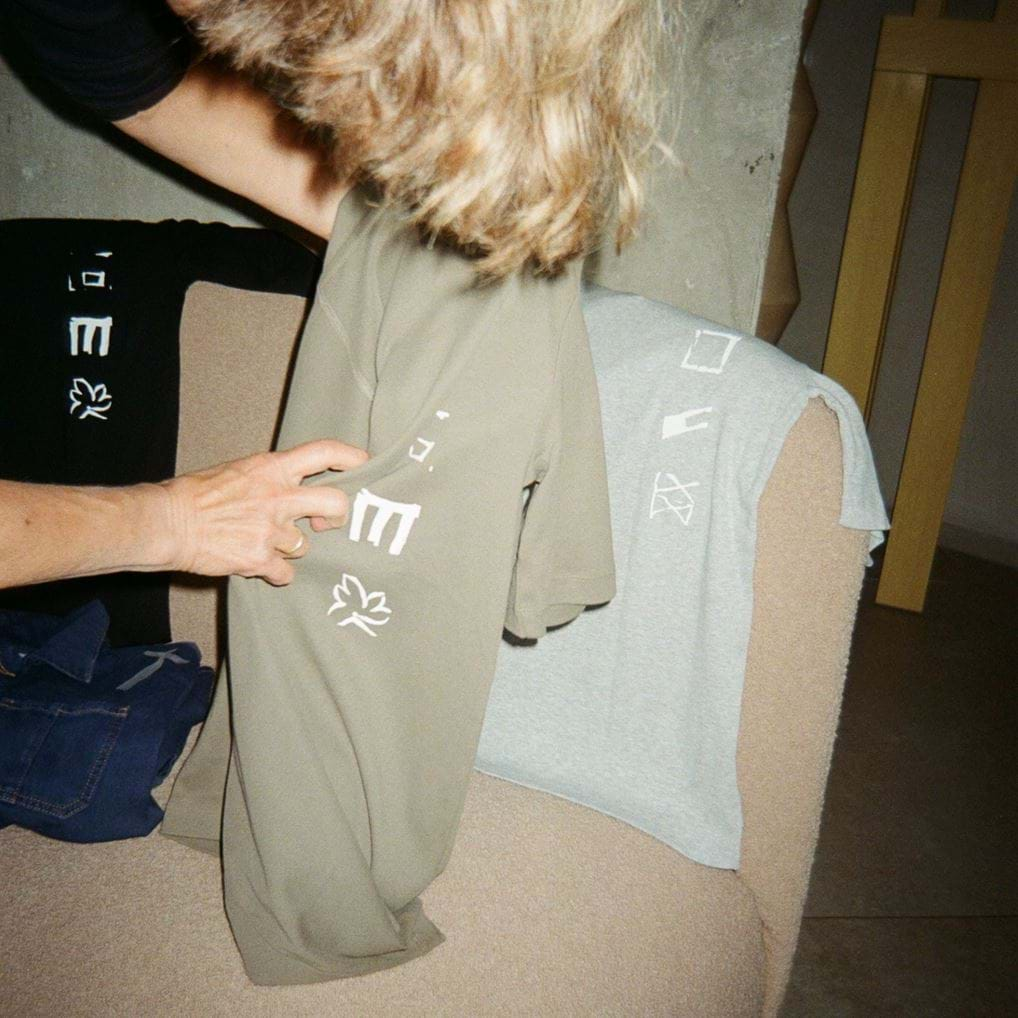 What was the creative process when designing the Locke on the East Side Uniform?

Andrea: Locke provided me with some dead-stock blue denim jackets, to customise inspired by the graphic signs that Mirta had created in 1989 on a portion of the Berlin Wall where Locke at East Side Gallery is located. I trialled a few different graphic, embroidery and hand-dyed options. In the end, we opted to hand dye the jackets with a natural "midnight black" pigment, while the graphics were created by hand, with a brush and bleach.


Tell us about your process of re-creating the symbols from your original artwork, onto the uniform?

Mirta: Locke's uniform partner, RE.LINE LONDON, got in touch about my artwork >Zeichen in der Reihe< that was found on the wall to collaborate on Locke at East Side Gallery's uniform. We met in Berlin, and picked eight signs/pictograms from the original painting. I then painted them onto wood which you can now see hanging on the wall in the hotel. These roughly correspond to the original and symbolise aspects such as the Brandenburg Gate, a lifeboat, shadow, a loophole and more.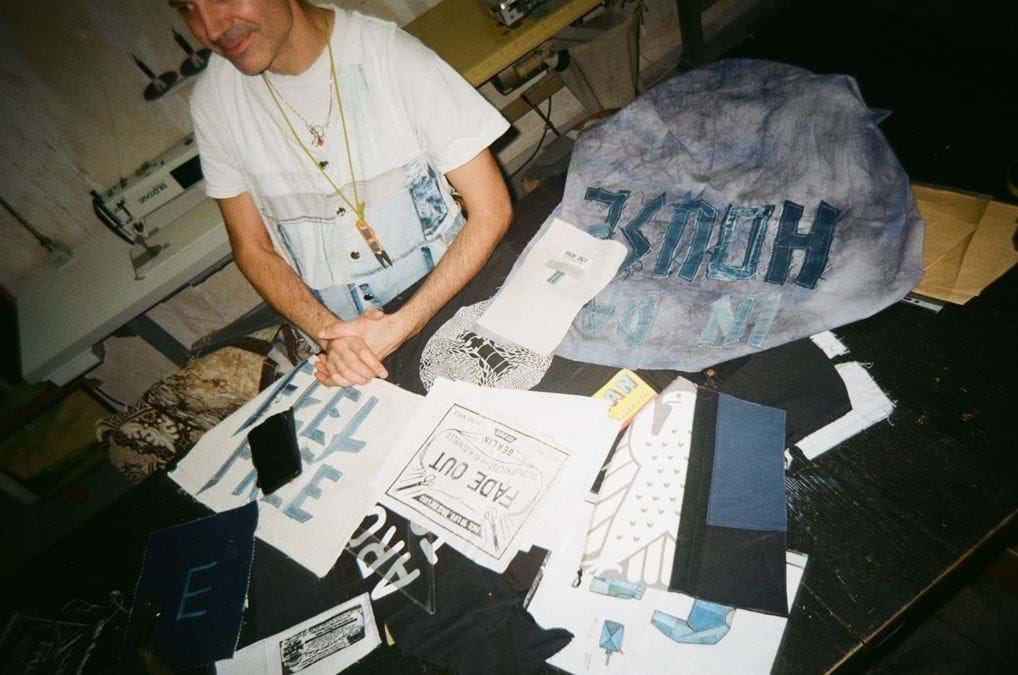 In your opinion, what is it about fashion that encourages people's individuality and creates community?

Andrea: Fashion has the potential to achieve its own artistic communities. Through these communities, we can find the support and security we may need to feel comfortable in our bodies, our thoughts and to express ourselves.
How do you feel inspired by Berlin as a city for creatives?

Mirta: Personally, Berlin is an experience for me every time I'm here. People are open to new things, curious, interested and have a desire to try, experiment, discover and that's what makes this city so unique and creative.
How does Berlin inspire and encourage you as a designer?

Andrea: Berlin is a city full of contrasts. Old and new buildings coexist, they are always changing and developing with that with that it attracts many artists from all over the world. In Berlin, I also feel the sentiment around sustainability and inclusion are important values. This and much more encourages and inspires me both on a personal level and in my designs.


Locke at East Side Gallery.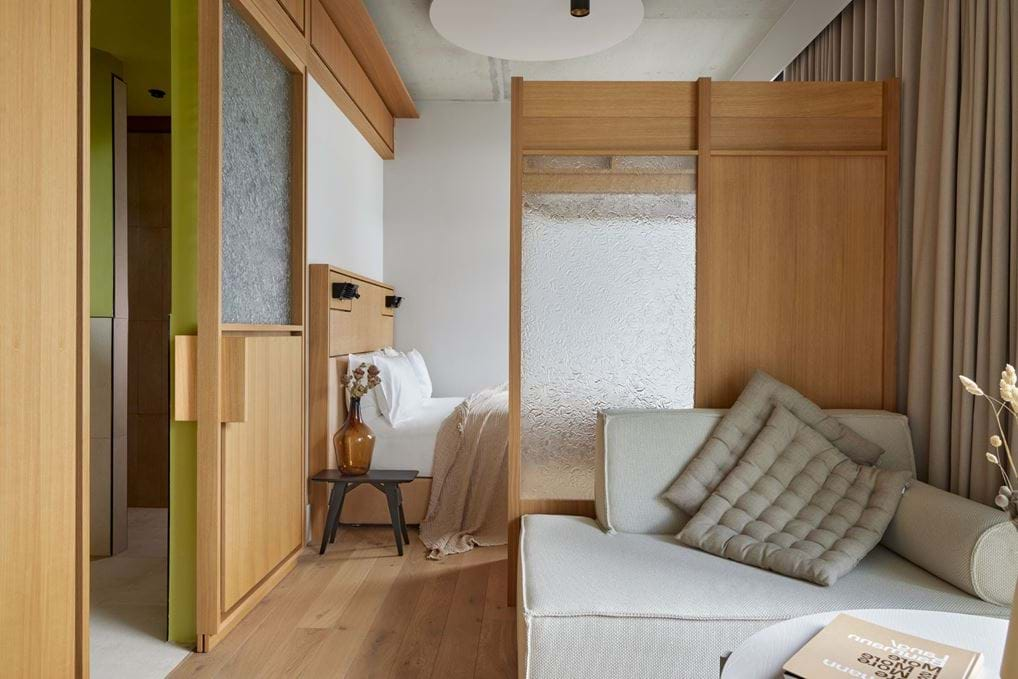 Exploring Berlin? The city's most-loved neighbourhoods and sights are just on the doorstep. This is Locke at East Side Gallery – 176 spacious apartments in an unbeatable riverside location.