Public Possession are known for hosting the best parties and music events in the city. So for Locke, a supporter of electronic music, it was a no brainier that we collaborate with the founders to create the soundscape for our new hotel Wunderlocke in Sendling. You can also find the Public Possession Katalog (01) in our apartments at WunderLocke – a collection of music flyers.
Masters not just in mixing but running a label and record store. The Munich DJ duo not only provided the soundscape, but also our bedroom coffee table book, showcasing the best Public Possession parties to happen in Munich.
The founders Marvin & Valentino impeccable taste in music has helped shaped the local dance scene in the city and with their label Permanent Vacation they continue to go from strength to strength.
We spoke with Public Possession to learn more about the brand, the music scene in Munich and what's to come in the future.
What is Public Possession and when did it begin?
Public Possession was founded in 2012 by Valentino and myself as an outlet to channel our various interests. The idea was to emphasise the relationship between music, text, graphic design, and happenings. This process being a continuous stream, constantly evolving. The record label and shop (physical & online) were added in 2013. Since then, both give platform to various artists from around the globe. The effort of Public Possession is driven by the fun of creation and an urge to combine data – to create news. Its output is variable and includes commissioned work for clients from the field of culture and business as well as original work shown in various exhibitions and self-organised events. Next to that, we regularly travel to DJ in cities around the world.

Tell us more about 'Public Possession Katalog (01)'?
It's a collection of Flyers designed by P.P. between 2013 and 2018. All of them existed physically and were scanned to be displayed in the Katalog.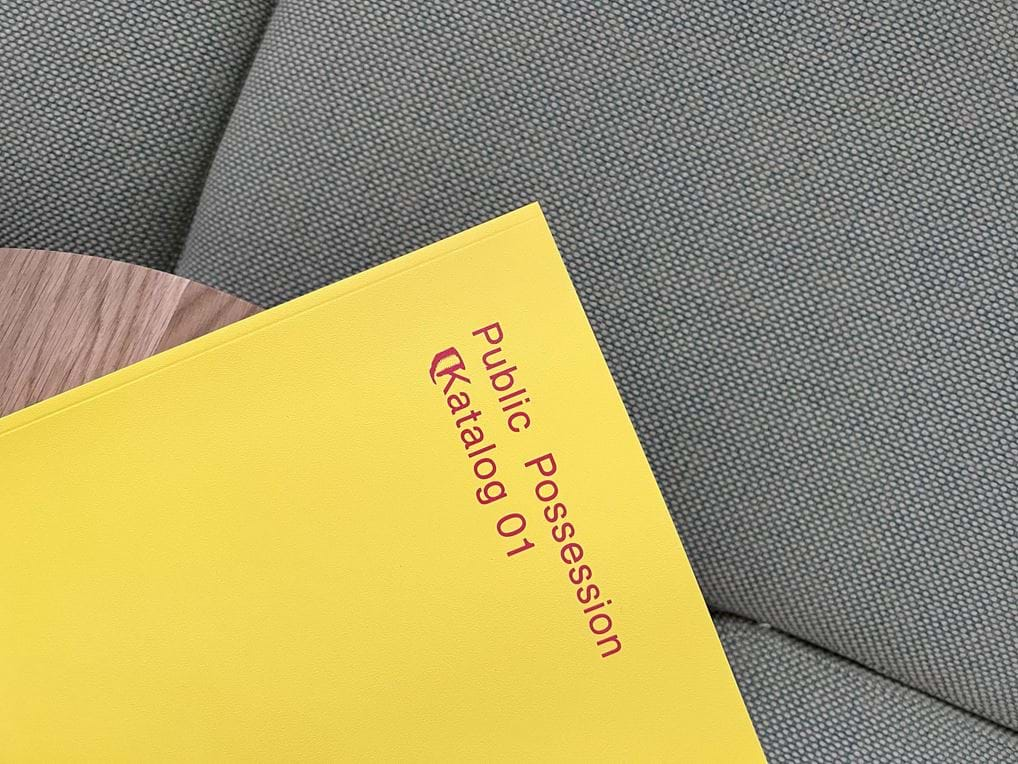 What inspired the playlist you created for WunderLocke?
It's a mix of music that represents Munich and its musical scene and sounds from across the globe to connect the dots and make the listening experience a whole. New and old, leftfield and hits! All you need.


How does the city of Munich and the community inspire your work?
It's out our home full of family and friends. Fantastic nature, a lively creative scene without the hectic craze of other bigger cities.

How do music and art inspire each other?
For us it's the same and doesn't exist separately. Everything feeds off each other in the P.P. cosmos.

What do the next 5 years look like for Public Possession?
We just started our booking agency to support the label artists in playing shows across the planet. We will continue our output in the sectors of music, clothing and print trying to be mindful and selective. Reasonable continuous growth, with lots of positive surprises (hopefully).
Check out the Public Possession playlist on our Spotify: