Munich may have been somewhat unfairly written off in the popular imagination as a land consisting solely of beer halls, sausages and lederhosen. But it's actually a thriving metropolis with the ability to surprise and subvert expectations at every turn.
This is equally true when it comes to wellness. Despite being completely landlocked, the city has an abundance of options for water babies, whether you want to wind down like a Bavarian king or get your surf on in front of a crowd of onlookers.
Here's our pick of where to take the waters.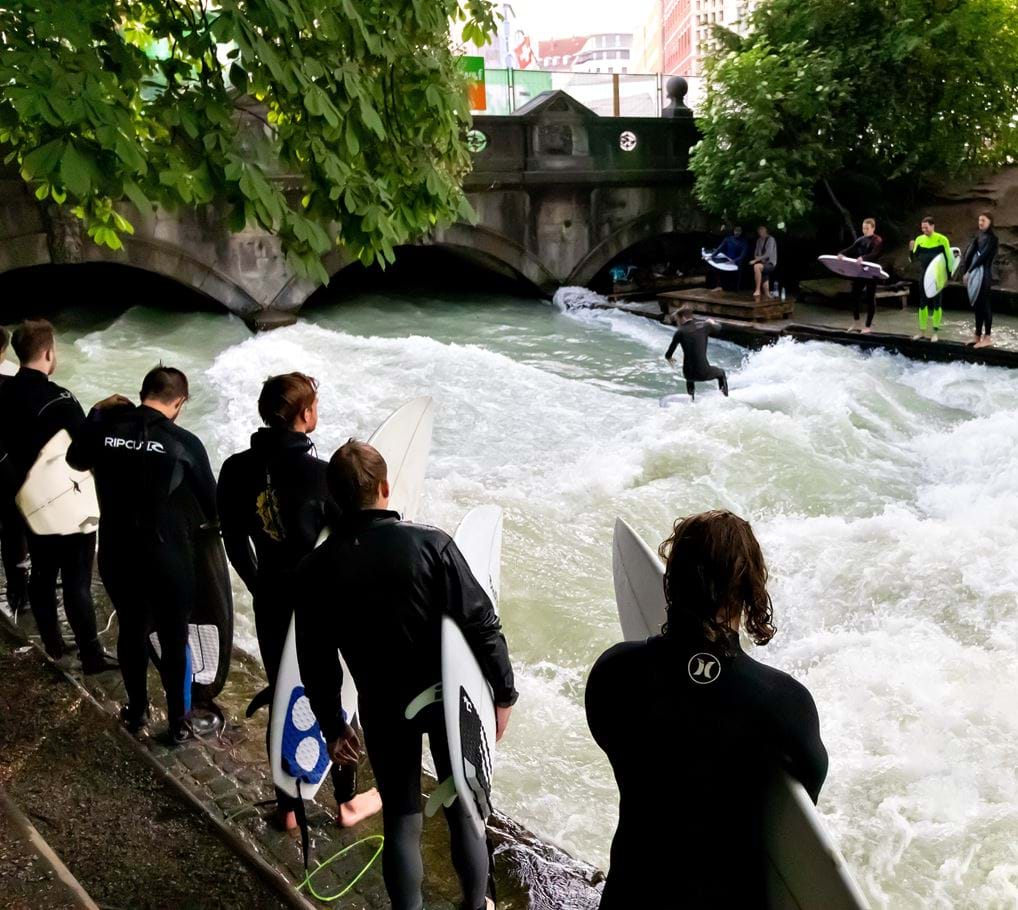 Eisbach river wave.
Surf in the city centre.


It may not fulfil your Baywatch fantasy, but the Eisbach river wave – a section of the Isar river at the south of the Englischer Garten – is possibly one of the quirkiest surfing spots in the world. It draws professionals from across the globe. Not one for the faint-hearted, the river wave is frequented by wetsuit-clad surfers throughout the year, who wade through snow and ice in order to prove their chops on its rapidly rushing waters. Unless you're up to their standards, it's probably best to limit yourself to spectating from the banks. However, the nearby Flosslände river wave is Munich's oldest river surfing spot, and offers a much gentler wave for beginners and those seeking a more chilled vibe.

Address: Prinzregentenstraße, 80538 München
Müller'sches Volksbad.
Float into an Art Nouveau palace.

Indulge your Wes Anderson/Grand Budapest Hotel leanings with a visit to this imposing bathing house next to the Isar river. Established in 1901, the canary-yellow façade conceals plenty of theatrical flair including Roman steam baths, statues and stuccoes, and a soaring Art Nouveau dome over the stately main swimming pool. Those feeling up to the challenge can pop into the Finnish sauna for the hourly 'Aufguss' ritual, where water is poured onto hot rocks and the resulting steam is wafted your way with a towel. If you prefer your swims more straightforward, the city's Olympia Schwimmhalle, Suedbad and Schyrenbad pools provide calm and cleansing surrounds in which to master your stroke.

Address: Rosenheimer Str. 1, 81667 München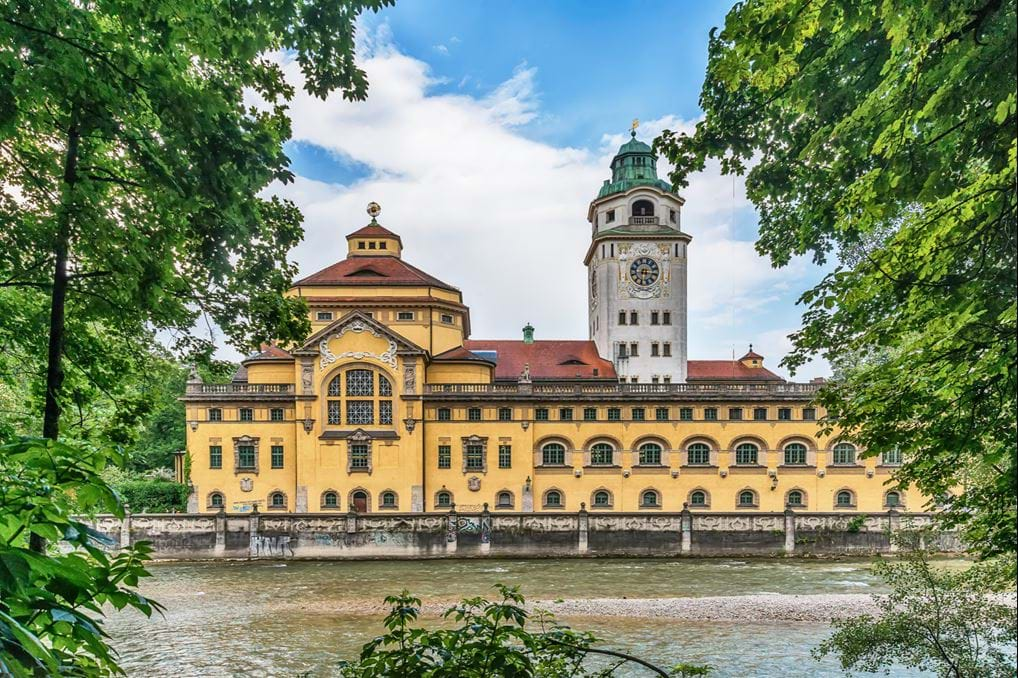 Want more insider tips?

Whether you're in Munich for a short break, a working trip or a special occasion, you're guaranteed to leave feeling refreshed and inspired.

See more of Munich.