The Astronomer is Eddington's latest gastronomic experience. A bar and brasserie offering breakfast, lunch and dinner, seven days a week.
Light, airy and spacious with floor to ceiling windows looking out onto Turing Locke's peaceful courtyard, The Astronomer serves up ever-changing dishes. They use local and seasonal produce alongside an impressive bar stocked with regional beers, real ale, wines and cocktails.
Both Turing Locke and the name 'The Astronomer' pays homage to Alan Turing. The mathematician, computer scientist, philosopher and more is synonymous with Cambridge, and had a particular interest in astronomy.
With all-day-dining, start the day with a buffet breakfast – you can expect fresh fruits, pastries, cold cuts, and hot items alongside coffee and fresh juices. For Lunch, The Astronomer serves its à la carte menu alongside a set menu and light bites. In the evening, you'll find each table candlelit, professional, friendly service and a menu that focuses on fresh and seasonal dishes.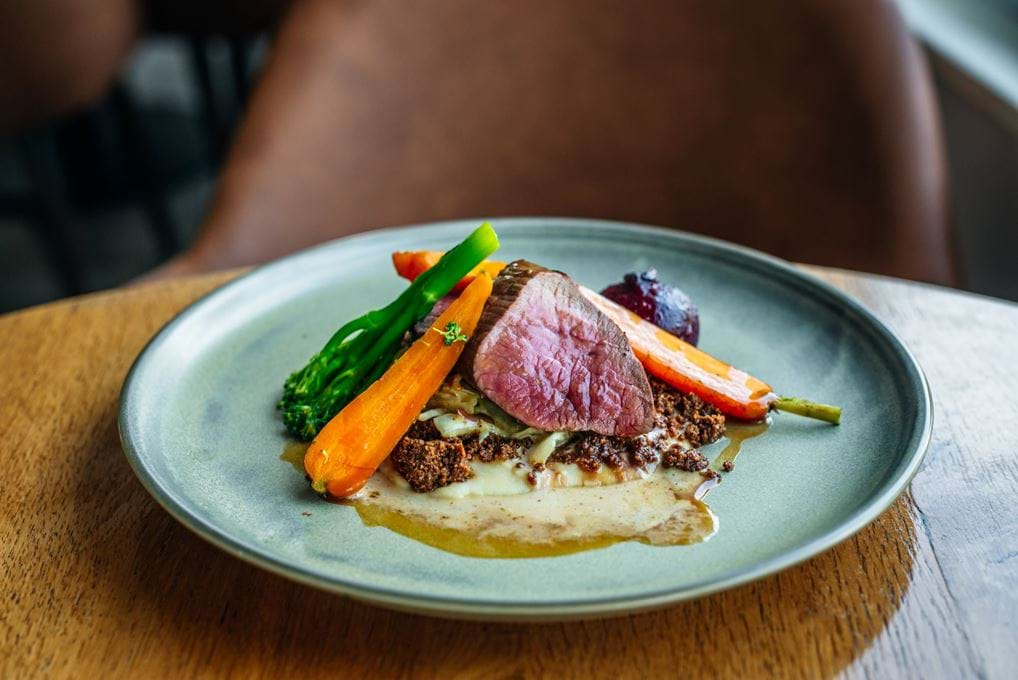 Drinks include local and regional beers, cask ales, cocktails, and alongside a wine list full of independent growers.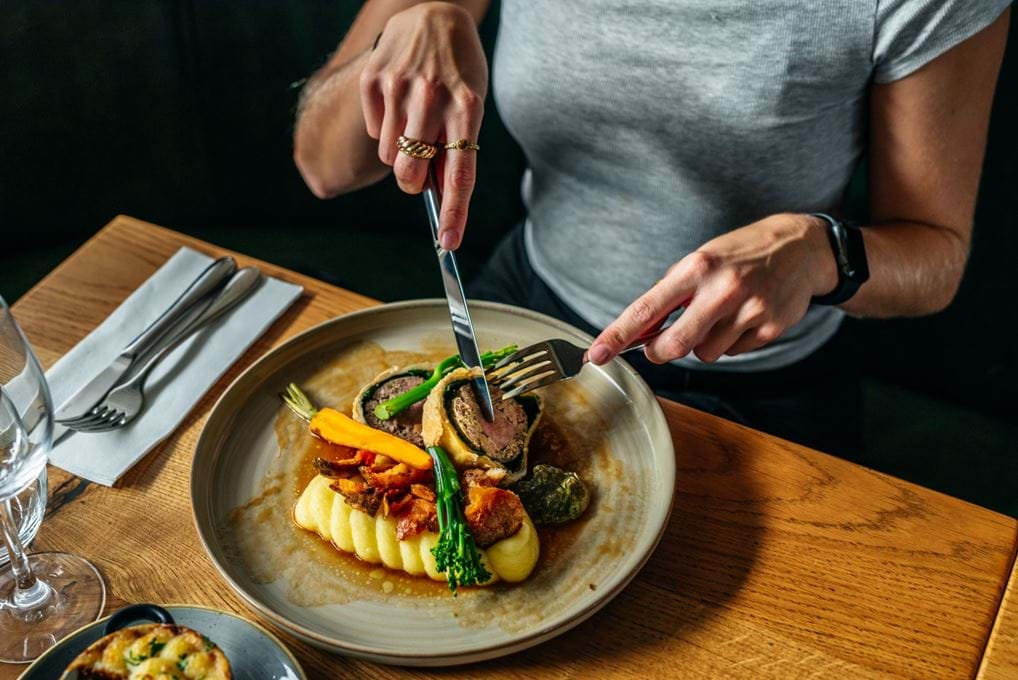 The Astronomer is the latest offering from Cambscuisine a local collection of restaurants and country pubs. Cambscuisine also runs the infamous Cambridge Chop House and The Three Horseshoes. They focus on bringing quality food and service across their establishments alongside working with local suppliers.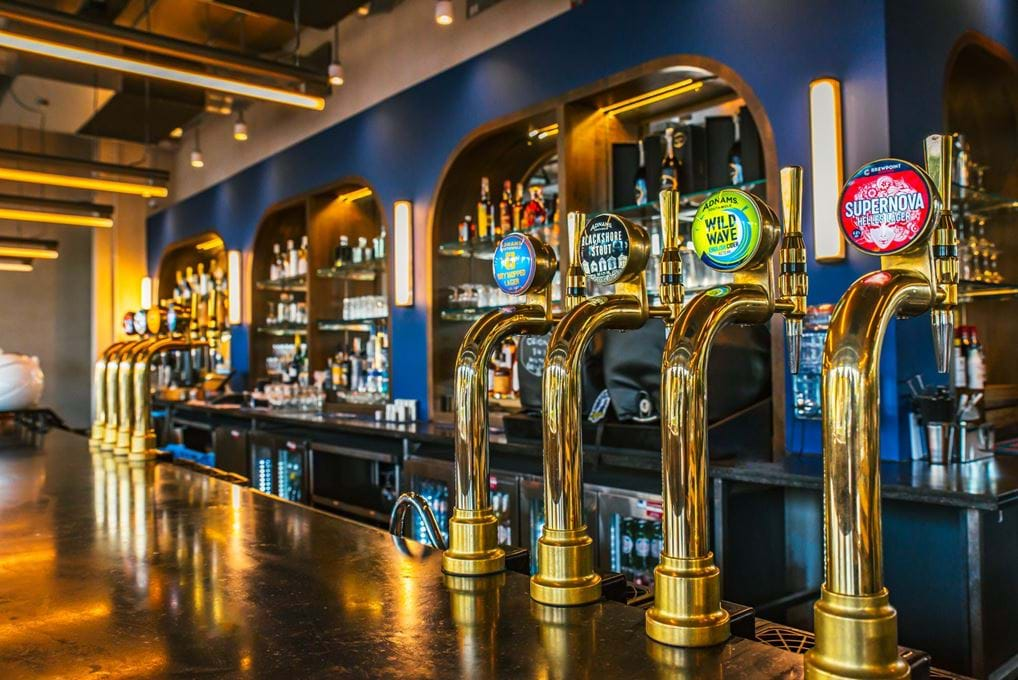 Getting ready for the festive season? Why not book in your table now. Expect delicious food, local ales, cocktails and wine. Keep an eye out for Christmas and Boxing Day Menus which will become available towards the end of Autumn.
Turing Locke's food and drink options.

A blend of cultures and international flavours, Dutch offers re-imagined classics and rare spirits. Enjoy an evening (or day) of cocktails and small plate dining. Unearth hidden gems and exotic flavours from the herbaceous agave of Mexico to the Juniper notes of Dutch Genever.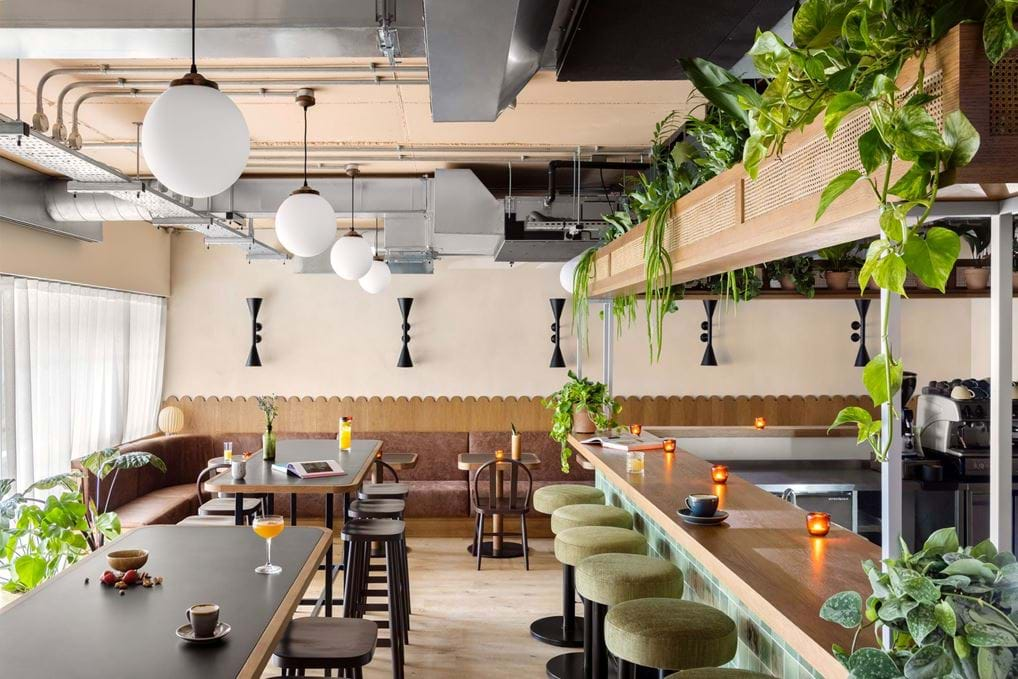 Brew Eddington.

Brew Eddington serve premium quality, expertly crafted coffee that uses various brewing methods to bring out a range of unique flavours. Their menu includes an extensive list of speciality coffee, artisan pastries, cakes, and other locally sourced food.

Haircuts. Styling. Barista brews, craft beers and local wines. Douce is a cutting-edge hair salon and concept store, evolved from national award-winning hair salons operating out of vintage Airstream trailers.
Stay at Turing Locke.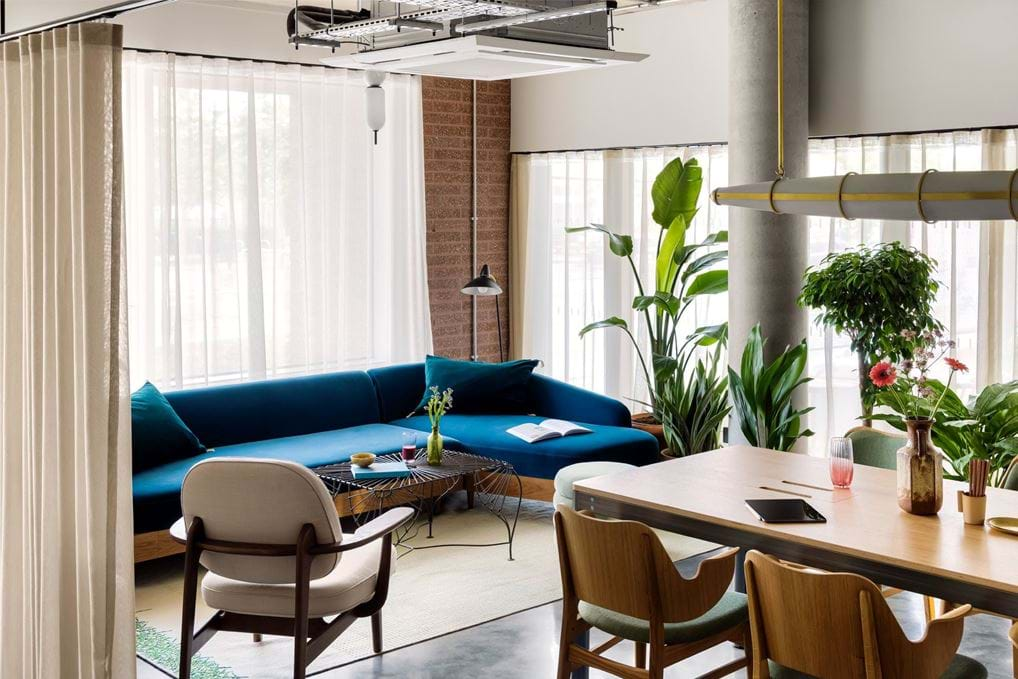 Starting at 27m², there's no such thing as a small apartment at Turing Locke. If you're travelling with friends, family or a colleague, choose a Two Bedroom Suite for extra space – some even have terraces overlooking the leafy courtyard. And you're only a 10-minute cycle from the historic centre.