Cambridge is a must-visit city on anyone's summer bucket list. And we know it can be hard to find the best places to visit, the hidden gems to scope out and the local hangouts to enjoy when heading to a new city. We've sorted that for you with the perfect staycation itinerary for your visit to Cambridge.
We've rounded up all the best bits of Cambridge, in and out of the city, to enjoy when staying at Turing Locke as part of The Turing Staycation.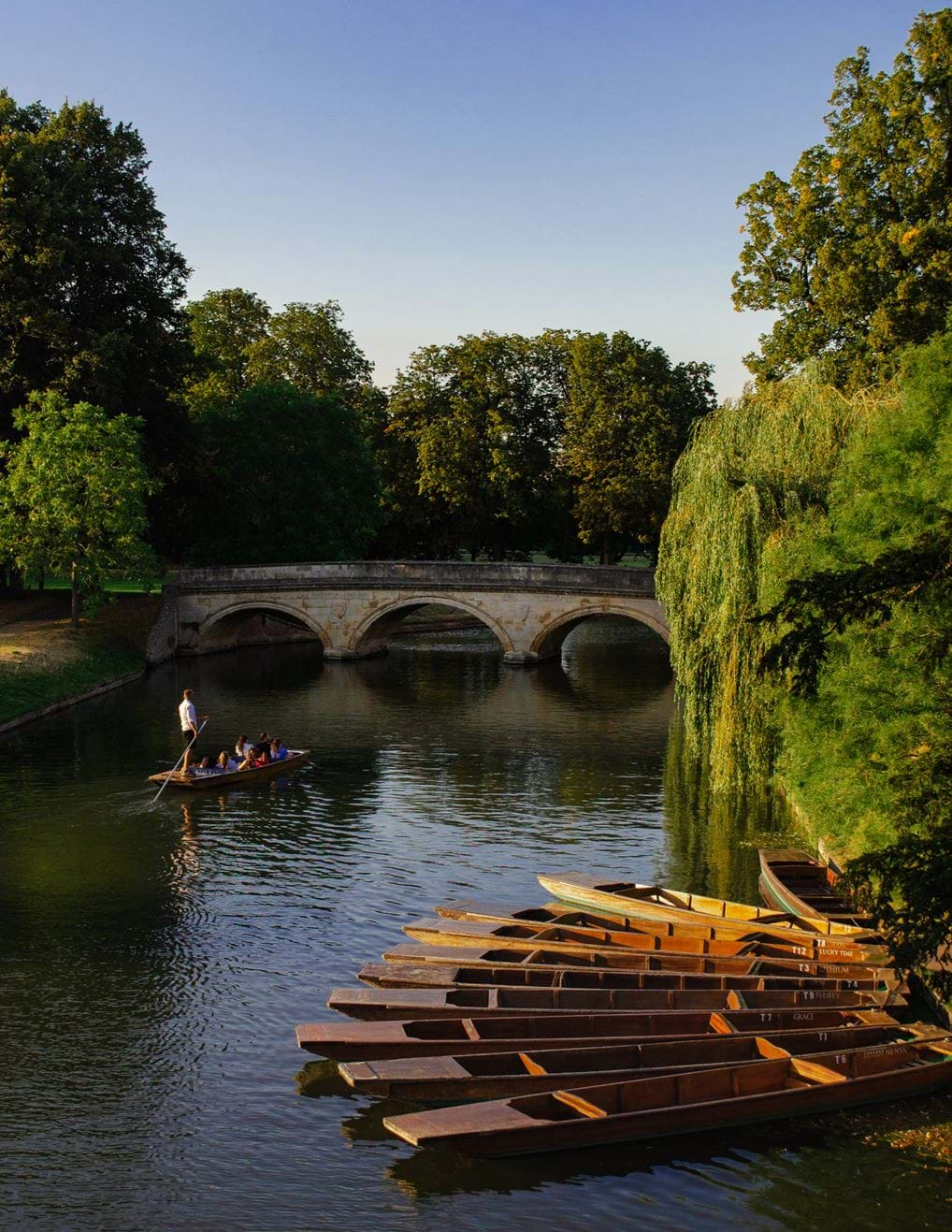 Your Itinerary.


Day One: Keeping it Local.

Start your visit by checking in at Turing Locke, Eddington, the perfect launchpad for exploring the city and beyond. Surrounded by leafy meadows and green spaces, take a walk around Eddington to take in the beautiful Cambridgeshire countryside.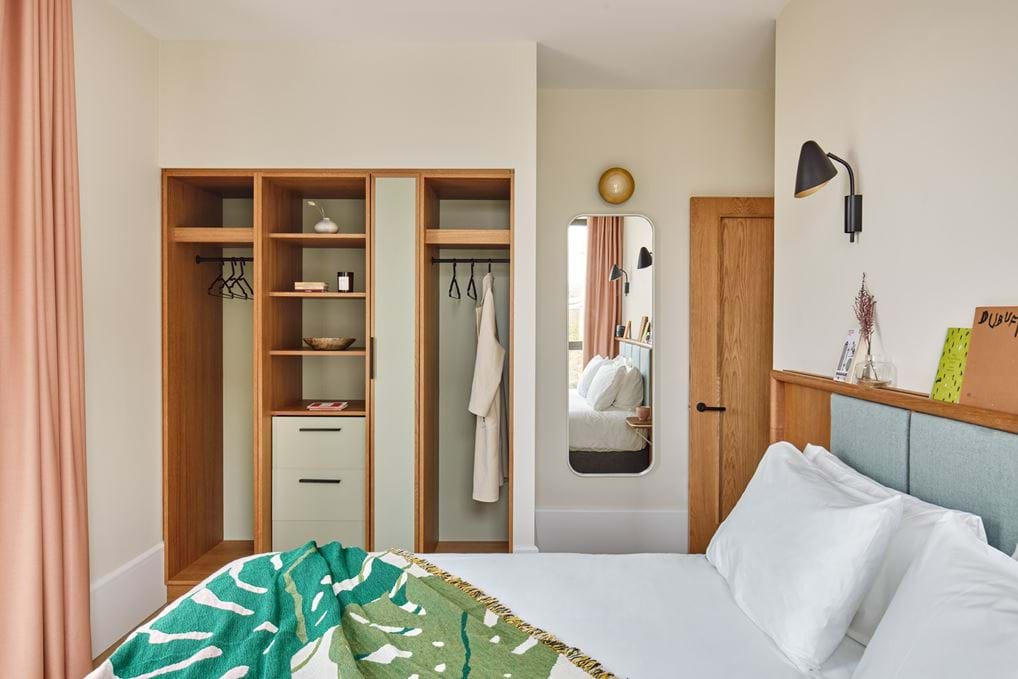 Enjoy dinner and drinks at Dutch our on-site bar offering quality cocktails and tasty light bites. All Dutch's cocktails use expertly sourced spirits with local wines and beers as well as a range of small plates, both hot and cold using regional and locally sourced products.
Day Two: Out and About.

Start your day with a coffee at Brew Eddington. The newest outpost from Cambridge's The Brew Project, expect premium quality and expertly crafted coffee, with beans roasted on-site. Try one of their artisan pastries, cakes, and other locally sourced food.
Now it's time to explore everything Cambridge has to offer, at your own leisure, with the Sightseeing Hop on Hop off bus. Start your journey at the Madingley Park & Ride, and be taken to any of the 18 stops to see all the main attractions such as;
The Fitzwilliam Museum: View an amazing variety of beautiful artefacts and art from around the world.
The University Botanic Gardens: Soak in 40 acres of gardens and plants, popular with families and couples, plus glasshouses and a cafe.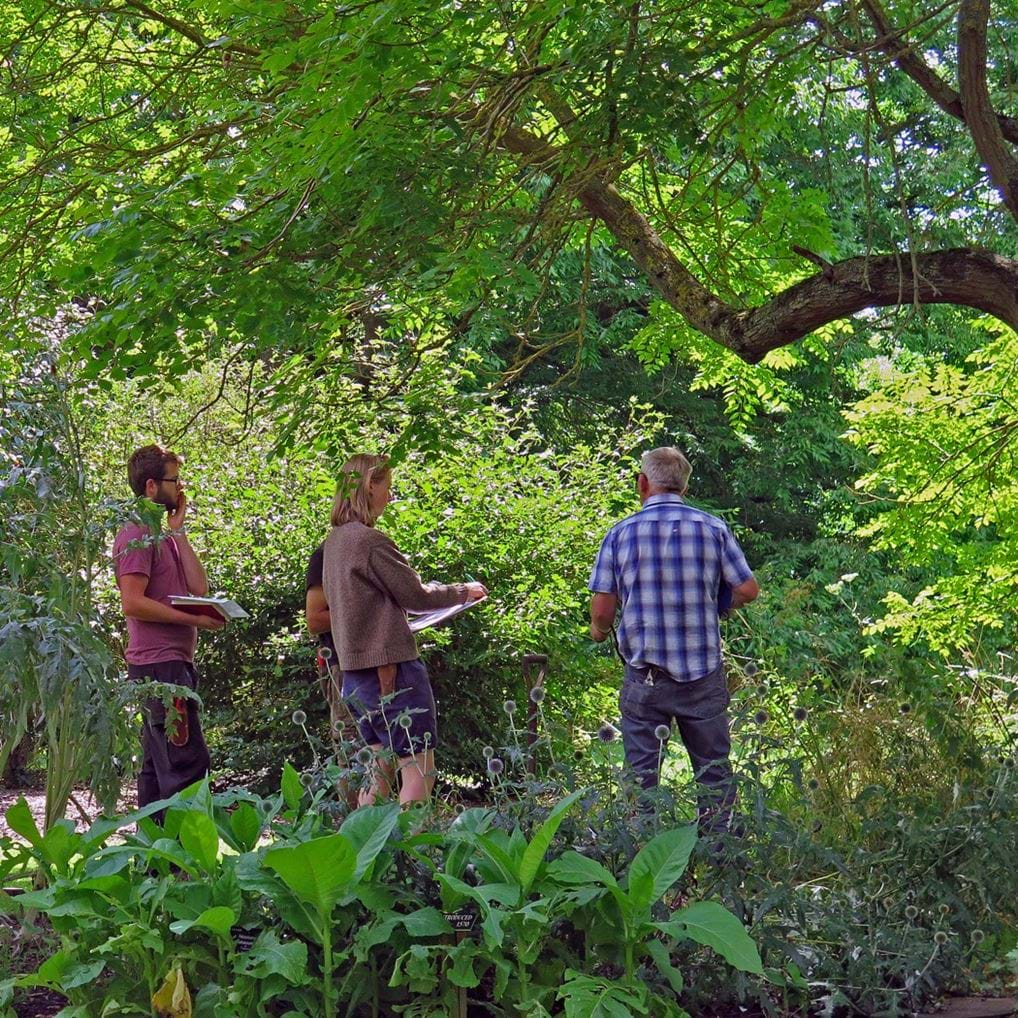 The University Colleges via Trinity Street and Downing Street: See them up close whether you choose to visit one or all 31 colleges.
Cambridge American Cemetery and Memorial: A 30.5 acre World War II American Military war grave cemetery donated by the University of Cambridge.
Create your own itinerary, stay as long as you like at each stop and make as many full loops as you wish within 24 hours.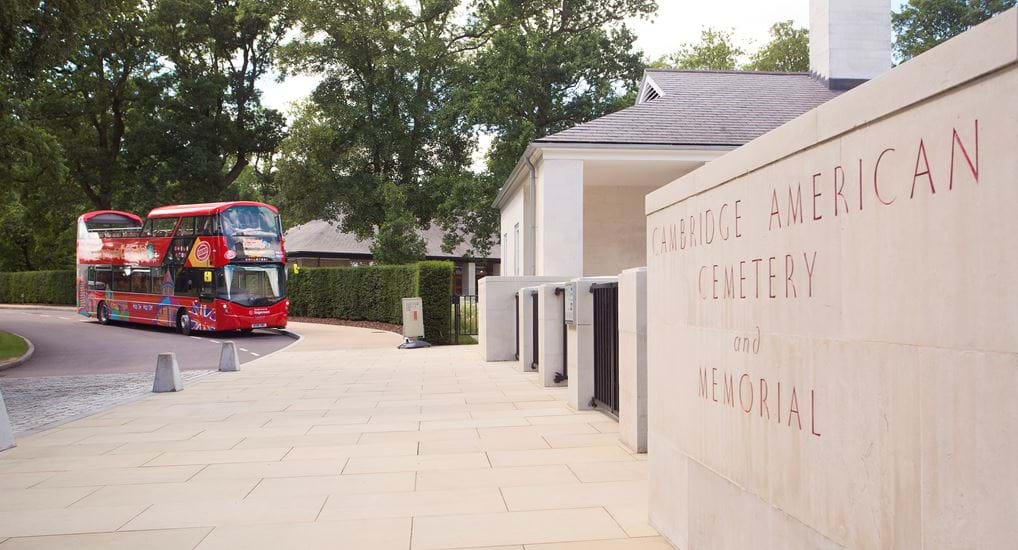 Food & Drink.


When you need a food break from visiting all the attractions, here are some fan favourites to check out;
Stop at Fitzibillies for lunch and get their famous sticky Chelsea buns.
Head to The Eagle, a traditional pub that has served academics and scientists for over 400 years, check out their ceilings and thank us later.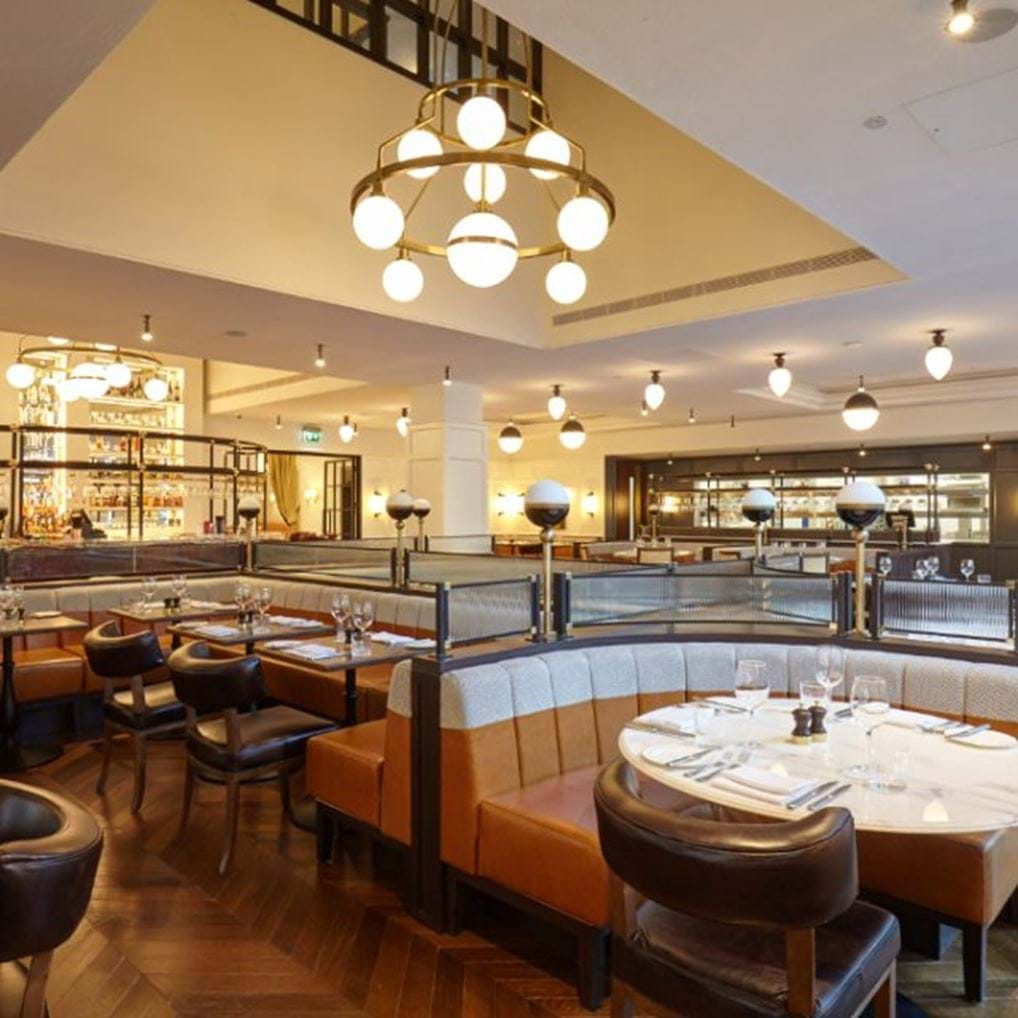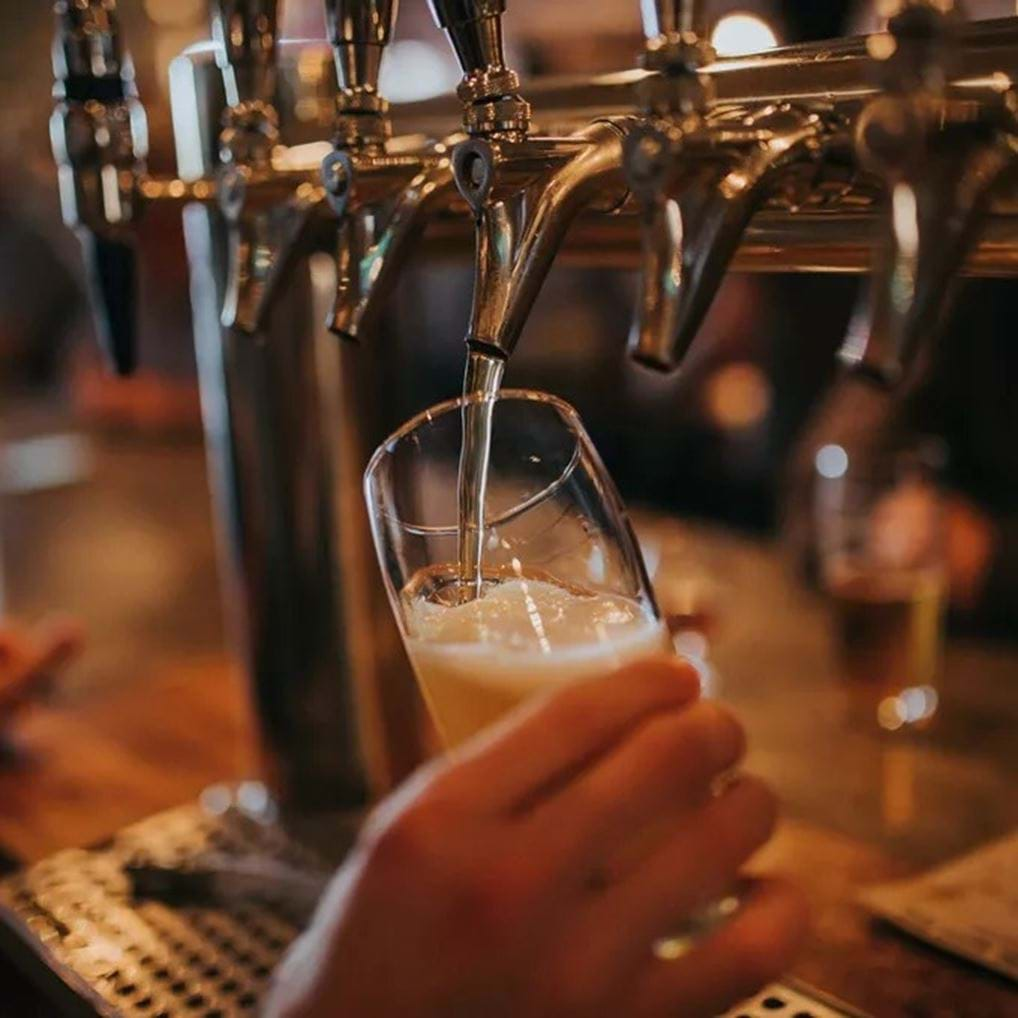 Midsummer House: A victorian-era, riverside cottage serving elegant French meals at smart tables in a conservatory.
Free Press Pub: Possibly the snuggest, cosiest pub in Cambridge hidden away in the back lanes. Come for a pint and the best scotch egg in town.
Use your hop on hop off bus ticket to take you back to the Madingley Park & Ride which is just a short walk to the hotel.
Day Three: Take It Easy.

Hire a bike from our reception or walk into Cambridge via the Ridgeway, a 900m dedicated cycle/walk highway, running through Eddington connecting you to the city.
You can't come to Cambridge and not going punting on the River Cam. So that is today's activity. Head over to one of Scudamore's punting stations and join a guided punt along the famous college backs and see the university from a different side. Marvel in the stunning architecture and beautiful surroundings as you hear tales from former students and their experiences during their time at the University of Cambridge.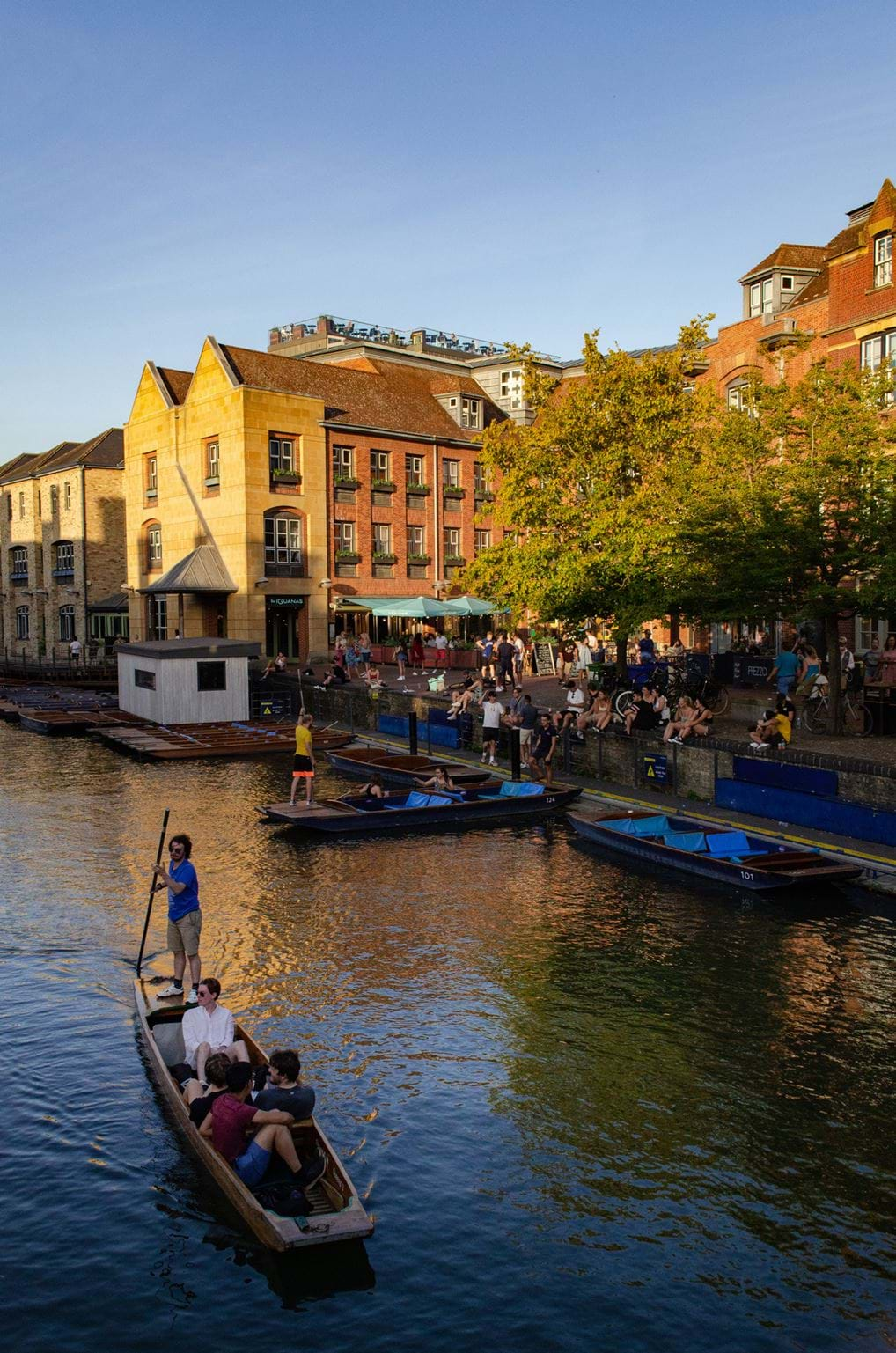 Feeling relaxed? How about a spot of shopping and lunch. Cambridge has it all, from some of the finest independent boutiques around, a seven day a week market and all the high street brands you might expect, you won't be disappointed.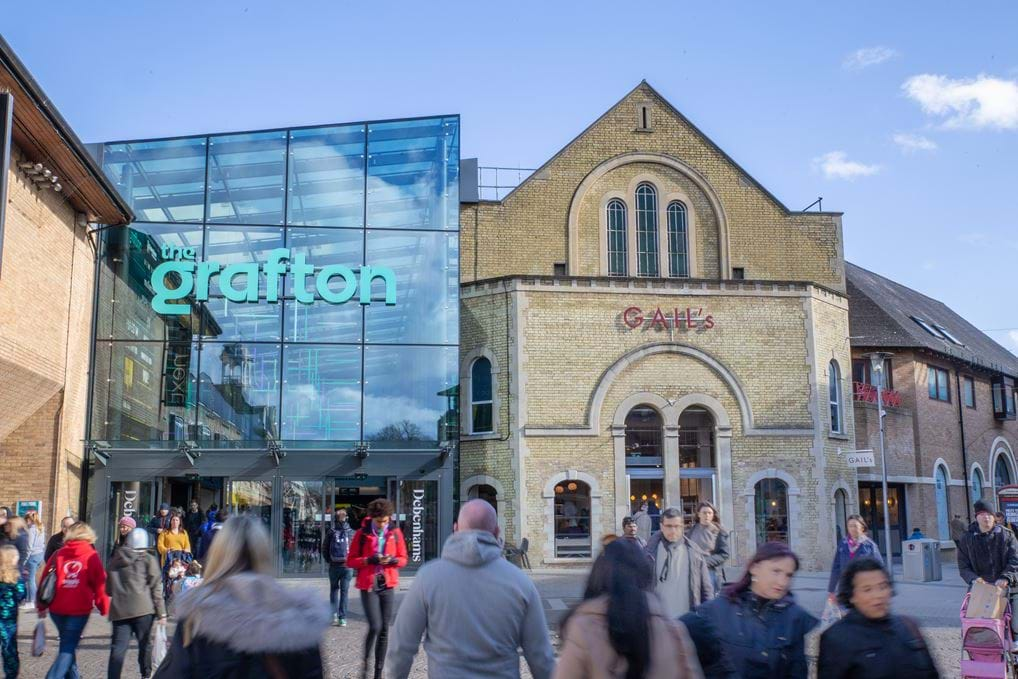 If you're interested in learning about the history and production of gin, then head on over to the Cambridge Gin Laboratory. This interactive space offers classes that will teach you everything you need to know about this popular spirit. With range of courses available, there's something for everyone to enjoy.
Food & Drink.


You'll of course need to stop for some food + drink throughout the day. Whether you are looking for pub grub, fine dining or something in between, you don't have to look far;
The Cambridge Chop House: Upscale rustic restaurant with an old-school British menu, set in a vaulted cellar dining room.
Bread & Meat: A compact menu of upscale sandwiches and coffees served in a butcher-style, tiled space.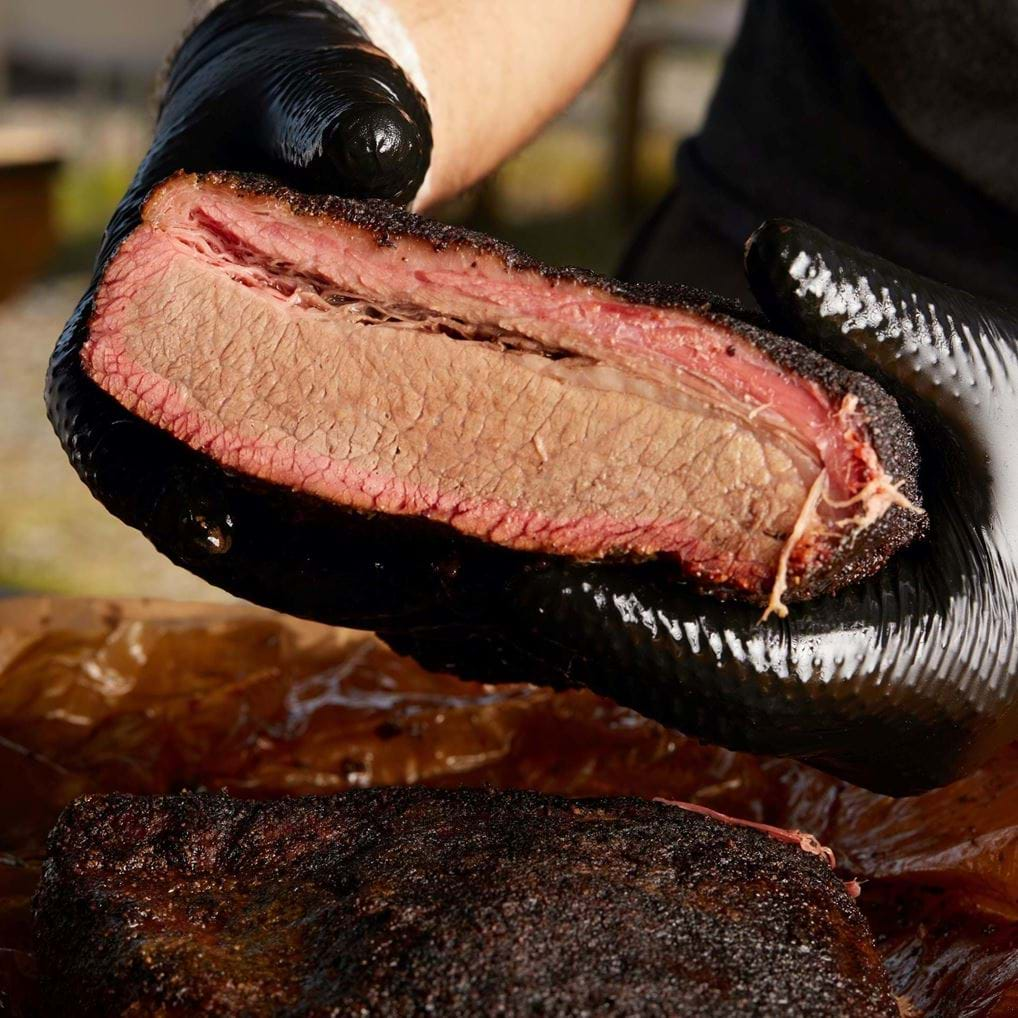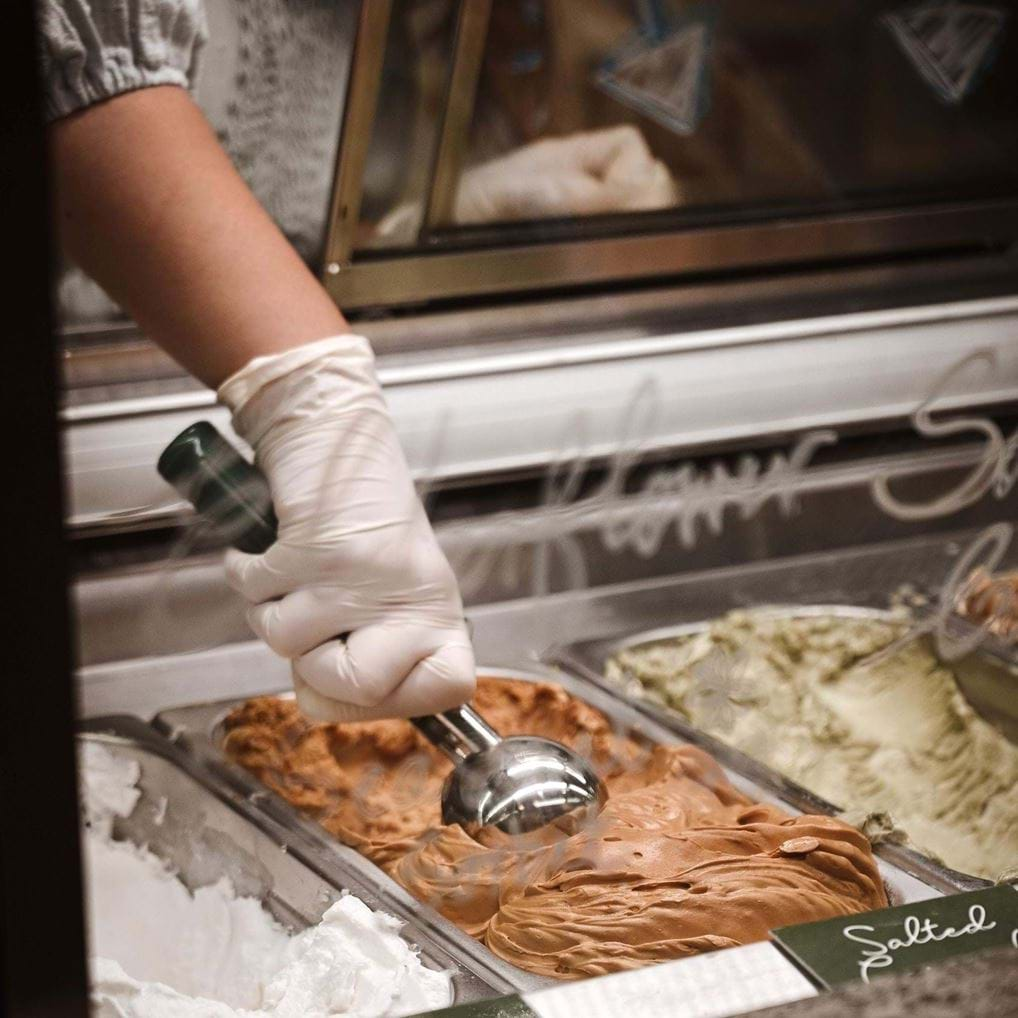 Trinity Restaurant: Relaxed, contemporary stop offering English seafood & meat dishes plus cocktails & lunch specials.
Jack's Gelato: An extensive array of homemade gelato flavours. Don't be scared of the queue, it is worth it.
Day Four: One Last Stop


After a lazy morning, why not head over to Douce for your morning coffee, juice or haircut. Yes, we have a salon on side that is also a café + bar, in case you want something stronger.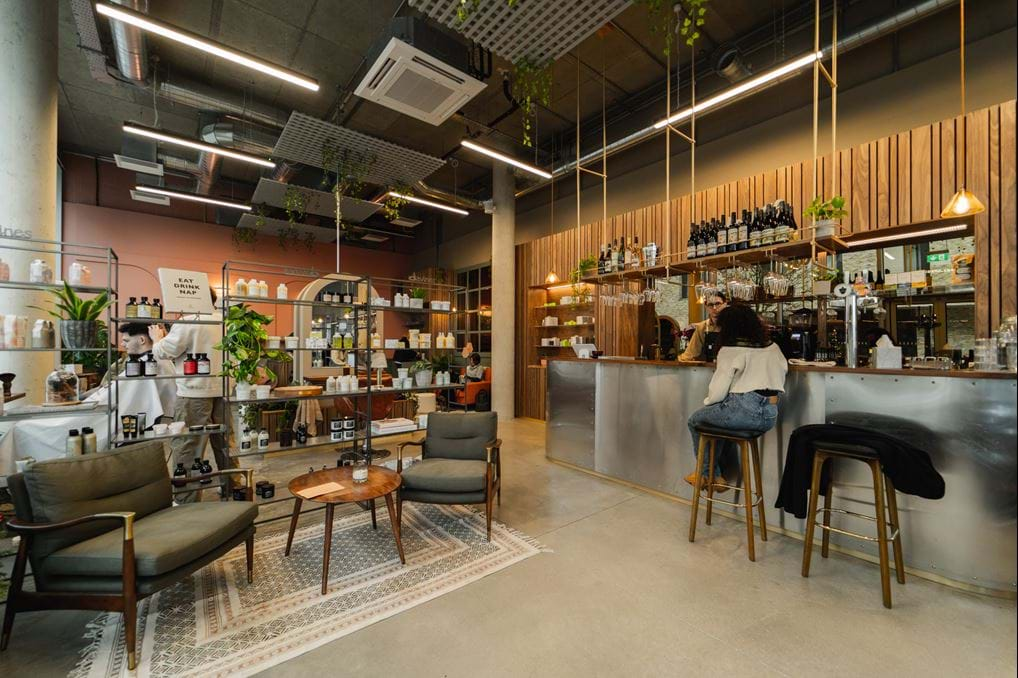 If you've travelled by car, why not keep the exploring going and head a little further into the countryside. PAUS is a breathing/bathing space inspired by the Scandinavian philosophy of balance. Relax in open-air, wood-fired, red cedar hot tubs. Unwind & recharge in authentic Finnish Barrel Saunas. Eat nourishing dishes in the PAUS. Hilltop Bistro.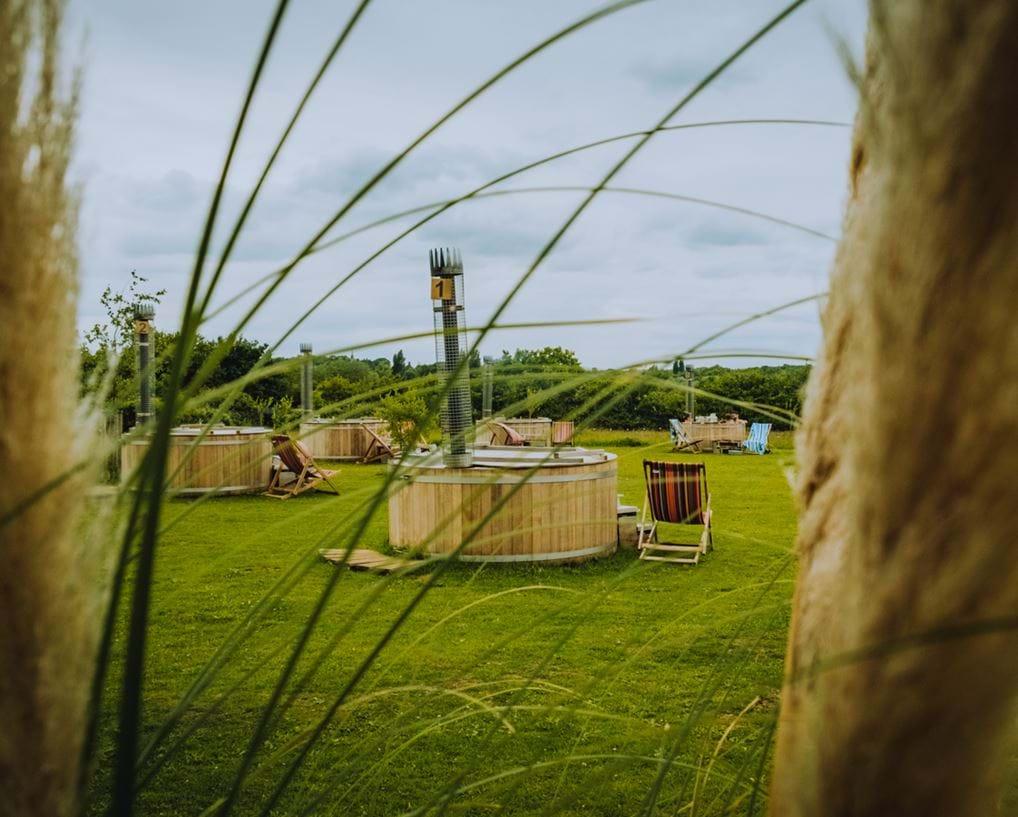 If you're heading back into the city to catch a train, why not stop by Kettle's Yard. University-run art gallery set in a large stone family estate, showcasing 20th-century works.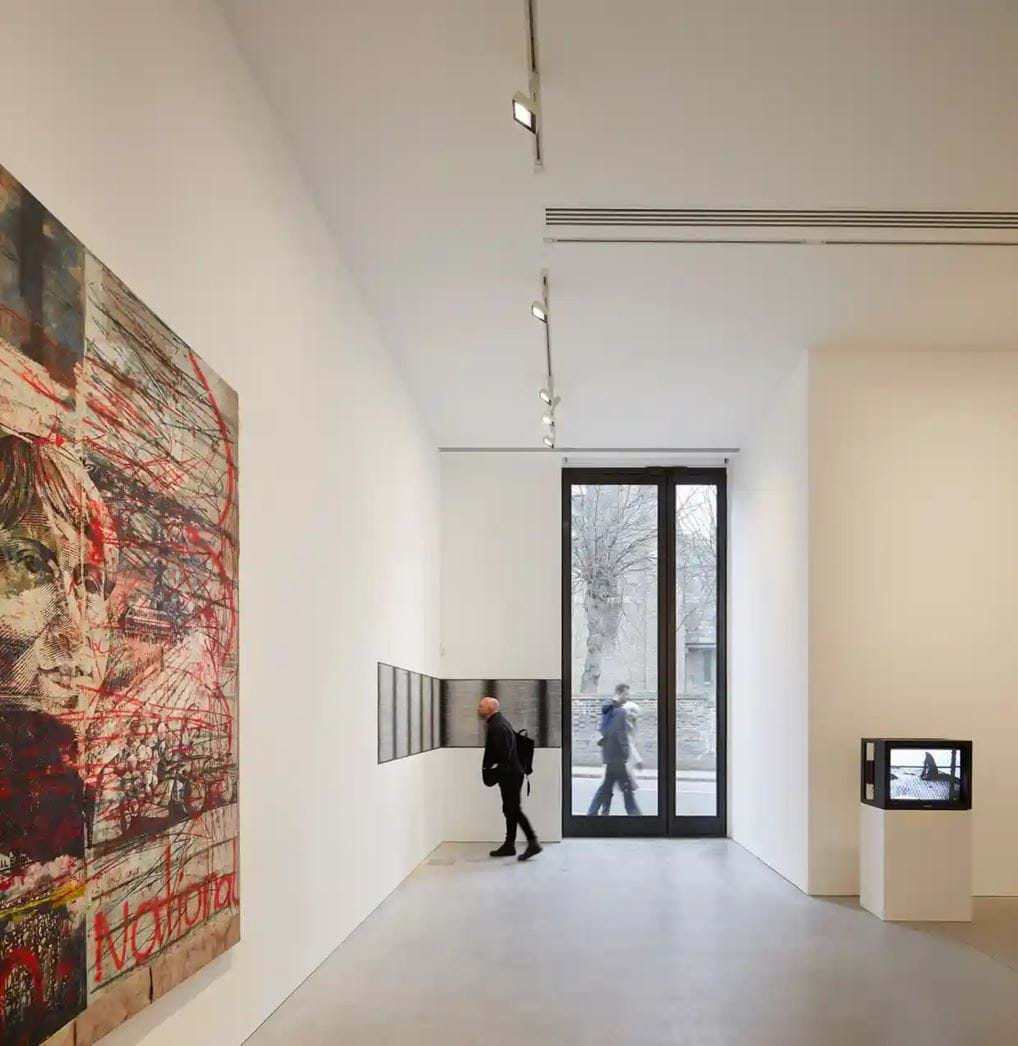 Finish your trip at the Old Ticket Office, the restored building offers a range of craft beers, ciders, wines and soft drinks to enjoy while you wait for your train.
Book The Turing Staycation before the 30th September and experience everything Cambridge has to offer, in and out the city. Save 20% on your apartment plus a further 10% for punting on the River Cam and the hop on and off bus.