Cambridge might be best known for its legendary university. But the small city is also home to a legendary collection of places to eat. There's good restaurants on every corner, serving up the best of British produce and international favourites.
For Michelin star worthy meals and street food style dishes. Outdoor brunches and take-back-to-bed breakfasts. Our quintessential English city has it all. Read on for the best restaurants in Cambridge as chosen by our local team. Whether you're a seasoned local or planning your next city break, there's something for everyone.
And whilst you're here, get our guide on things to do in Cambridge including where to stay, and what the locals are up to.
Top restaurants in Cambridge city centre.

First stop King's College Chapel. Next stop lunch. Check out the city's landmarks then discover the best restaurants in Cambridge. Here's where to dine after seeing the sights, your mates or the office's four walls.
The Ivy Cambridge Brasserie, Trinity Street.
Best for: classy home comforts that are as good as your Mum's cooking.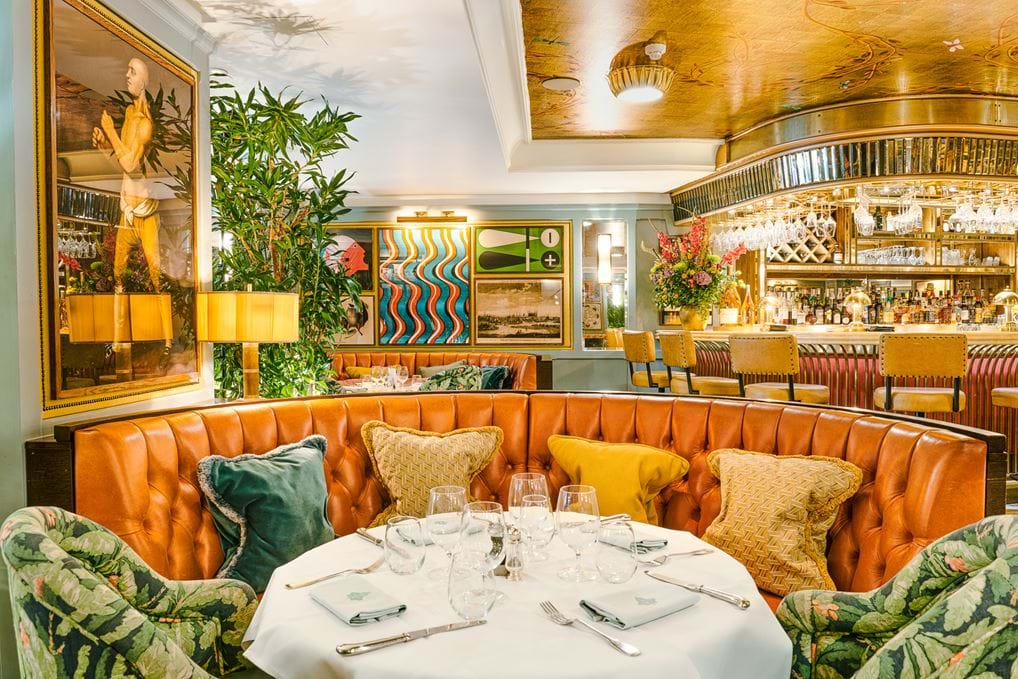 It might be a clichéd start, but you can't go wrong with an Ivy. Especially the chain's East Anglian brasserie. Located in the centre of the city, it's one of the best places to eat in Cambridge after a day out and about.
Among the restaurant's recognisable interiors, you'll find Ivy league food that's as fancy as you make it. Home comforts are an easy choice from traditional fish and chips to The Ivy's signature shepherd's pie. Or dress up to the nines for British seasonal specials and Asian sushi salads.
The Oak Bistro, Lensfield Road.
Best for: a casual after-work dinner that'll show colleagues you mean business.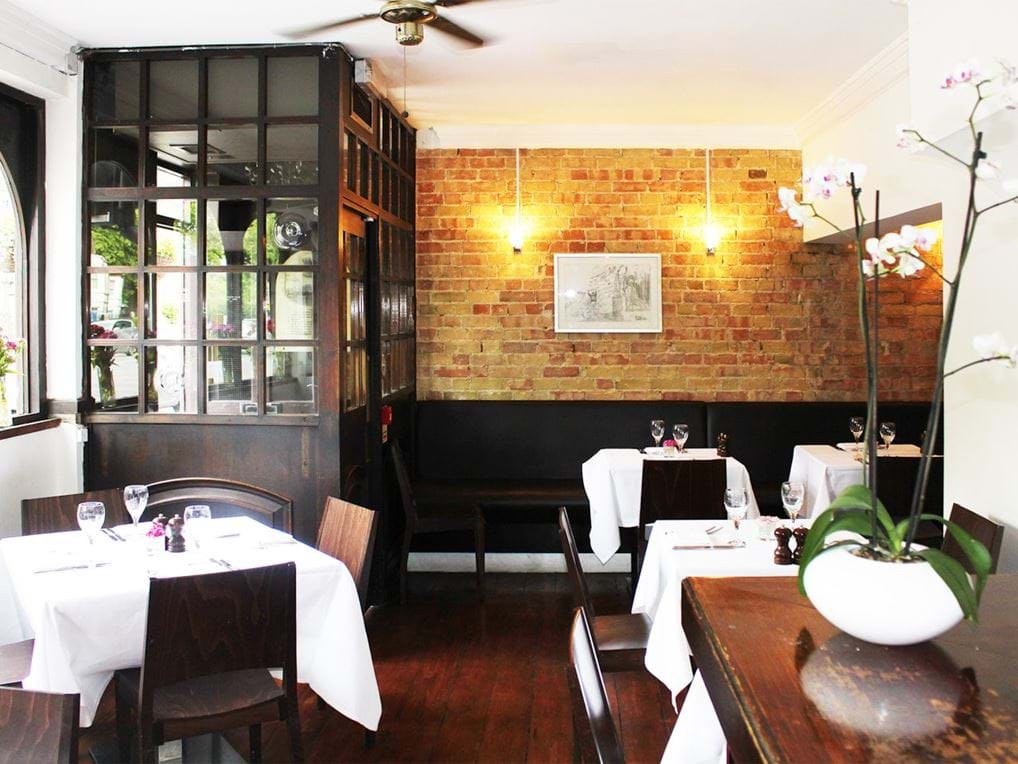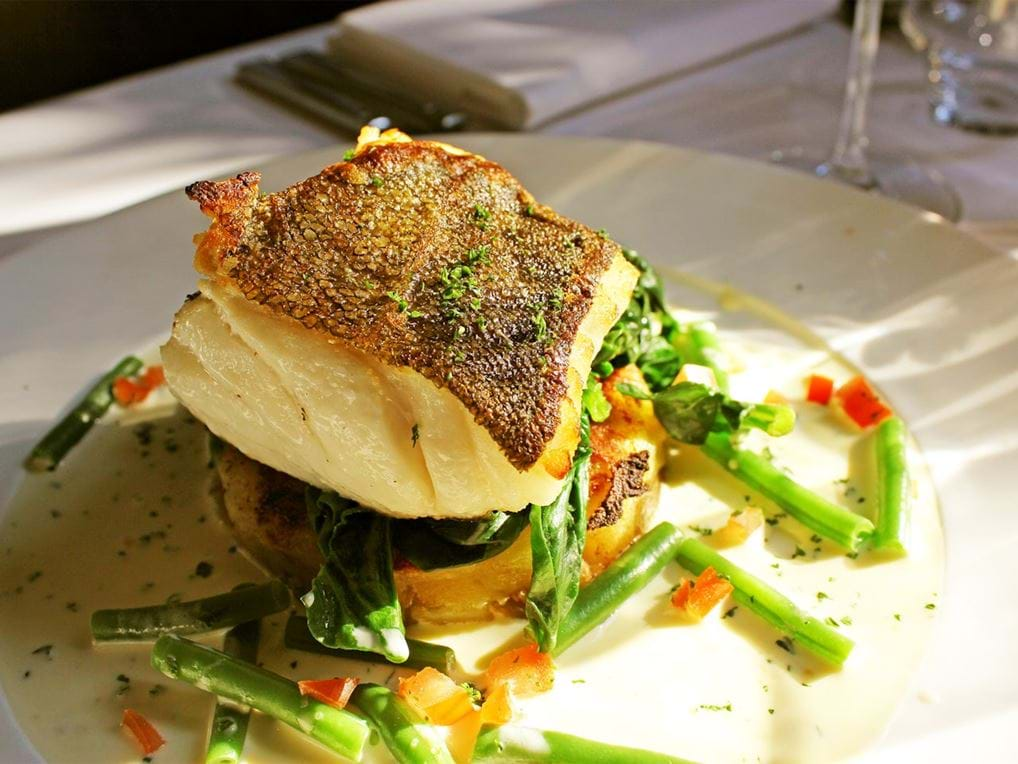 First-class bistro food with no fuss or frills. The Oak Bistro is a local treasure serving your favourite British and European dishes. Think spiced swordfish, confit duck and an epic beef wellington with generous sides of buttery mash.
The dark and cosy interiors are filled with colleagues and friends as well as solo diners seeking a hearty meal. In warmer months, the garden courtyard is perfect for business lunches and dinner parties. With blankets and heating to keep you warm.
Outdoor dining in Cambridge.

When the weather's playing ball, Cambridge is an outdoor delight. Punt down the River Cam, stroll through The Backs and cycle through the countryside. Or pull up a chair to dine alfresco at one of the city's best outdoor restaurants.
MillWorks, The Watermill, Newnham Road.
Best for: raising a pint to river punters as you tuck into a charred meat feast.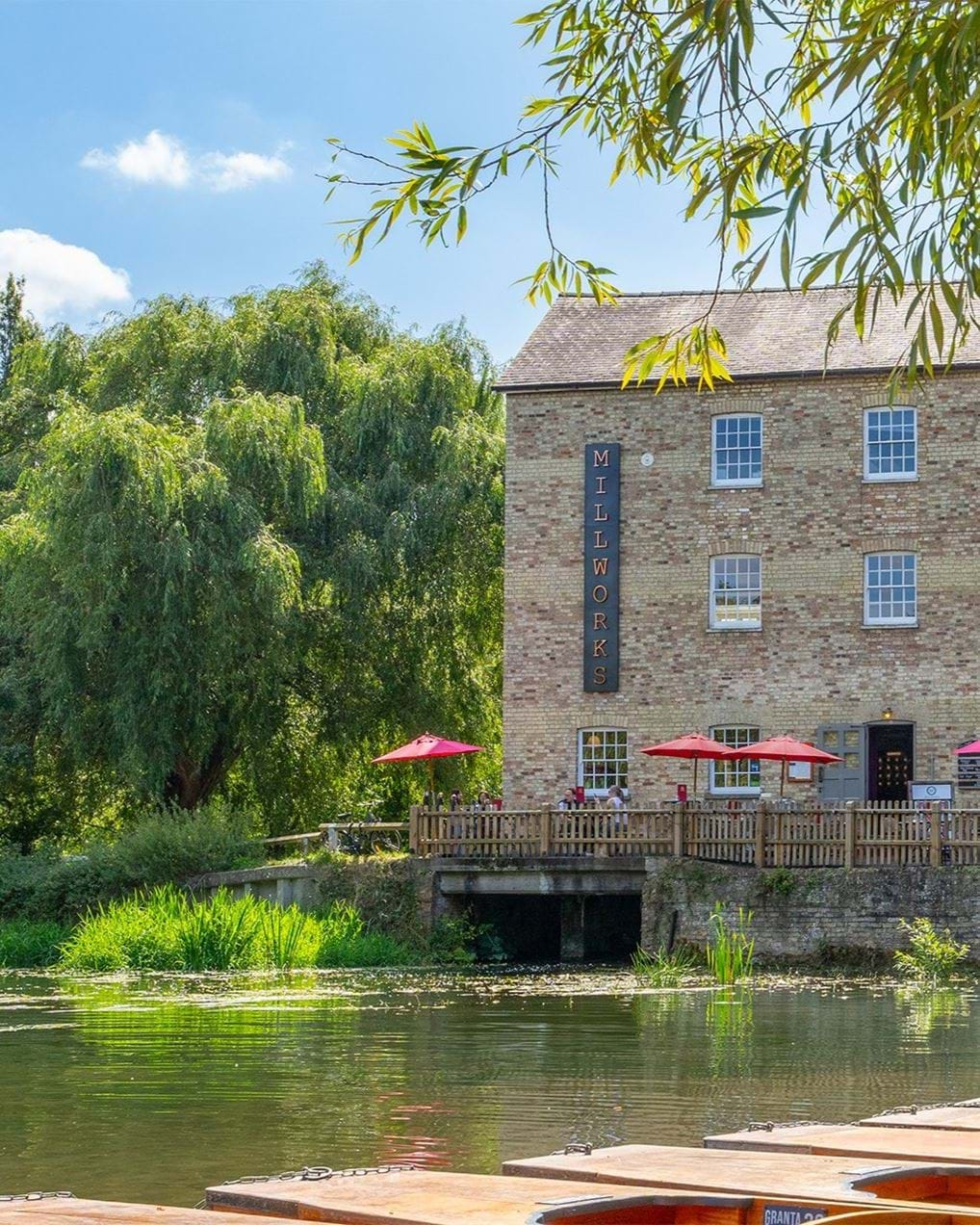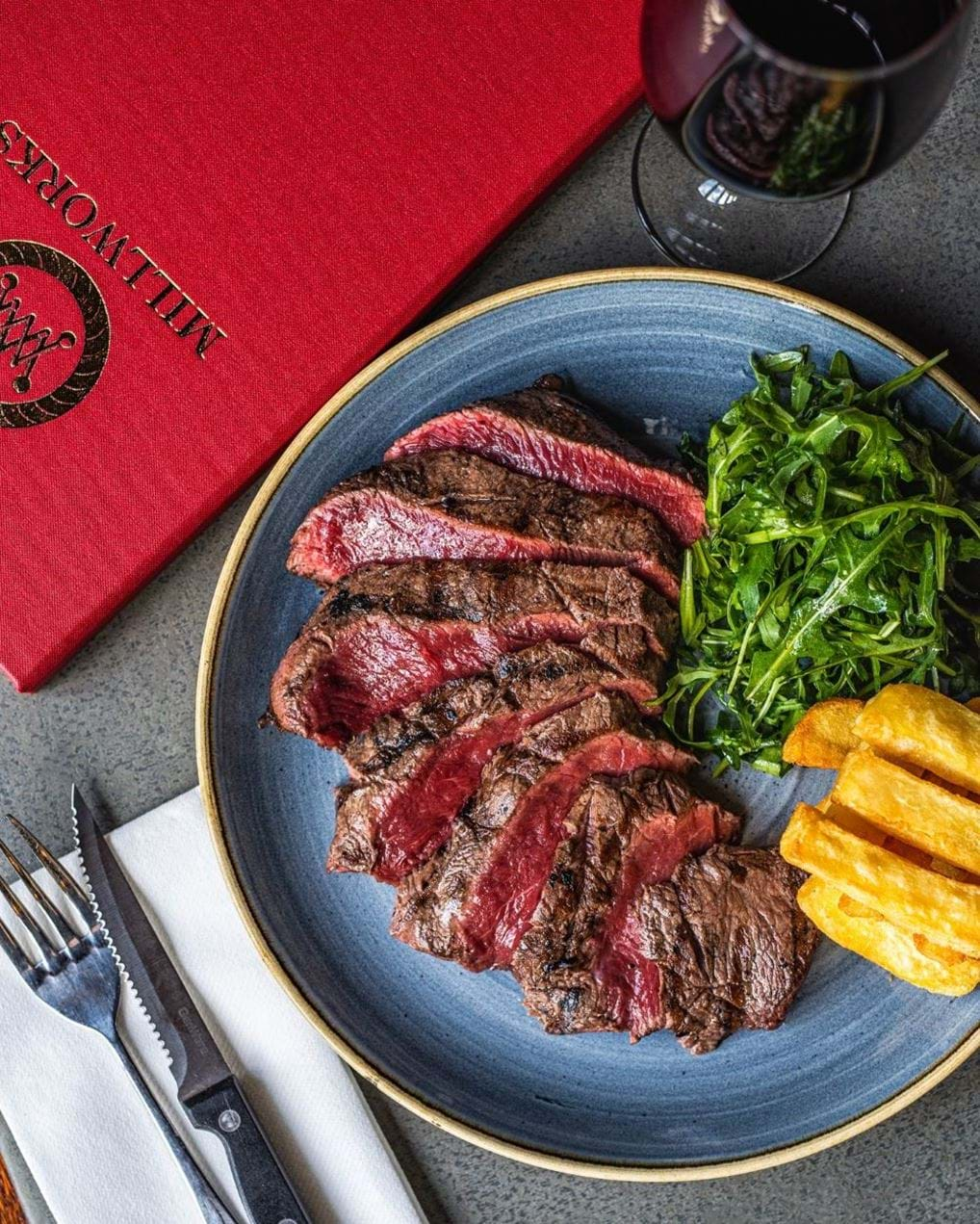 A local hotspot where students, shoppers and sightseers come together. Once a historic mill, this modern day brasserie is now an eclectic spot to celebrate Cambridge's foodie scene and old-time past. The best of the menu comes from MillWork's charcoal oven. We're talking charred steaks, fresh fish and monster ribs. But there's also tons of veggie-friendly options to tuck into.
Saturdays are for brunching and Sundays for lunching with plenty of Yorkshire puds and roast potatoes. Take a table by the working water wheel in the centre of the dining room or admire the River Cam from indoors or out on the terrace.
Galleria, Bridge Street.
Best for: a brownie points winning date night.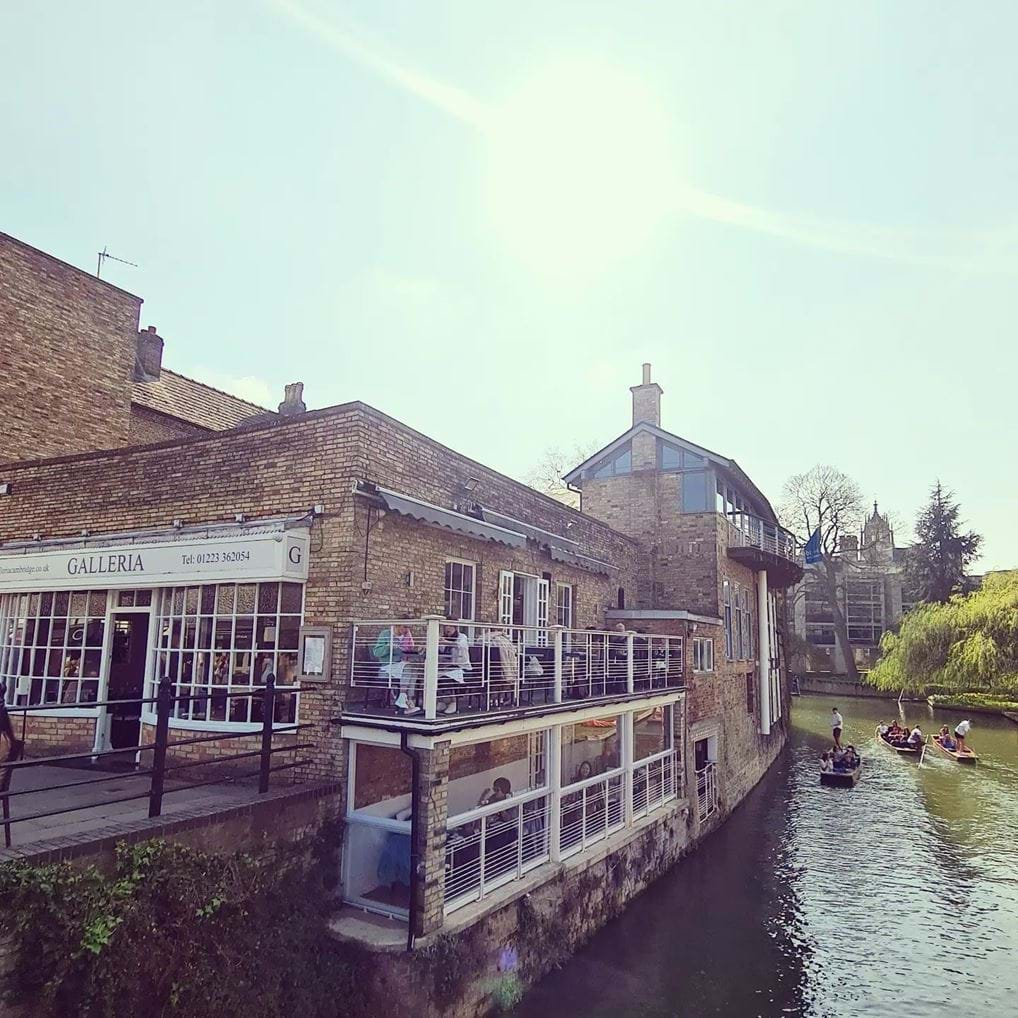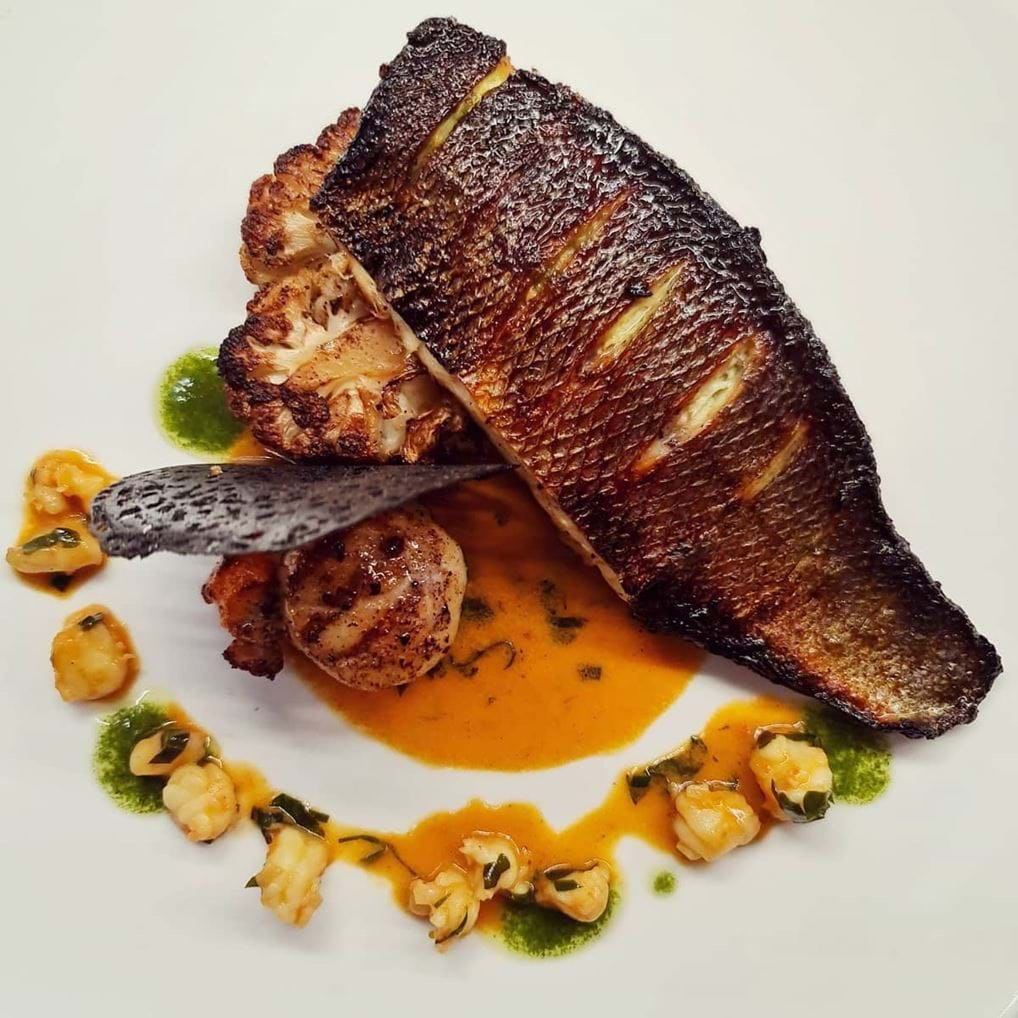 For riverside views and seasonal cooking, head to Galleria. This family run restaurant sits within one of the most picturesques settings in Cambridge, with a two storey terrace parallel to the water.
Spot punters along the River Cam as you polish off pan-fried seabass, Moroccan spiced chicken and wild mushroom pasta. The desserts are worth the trip alone. For rich, sticky bakes and light, fruity puds. There's something for everyone at this alfresco hotspot.
Some of the best seafood in the city.

Cambridge might not be a seaside city but its selection of seafood restaurants could have you fooled. Tuck in to catch of the day and seasonal fish dishes.
Trinity Restaurant, Trinity Street.
Best for: a classic Cambridge experience on a classic Cambridge street.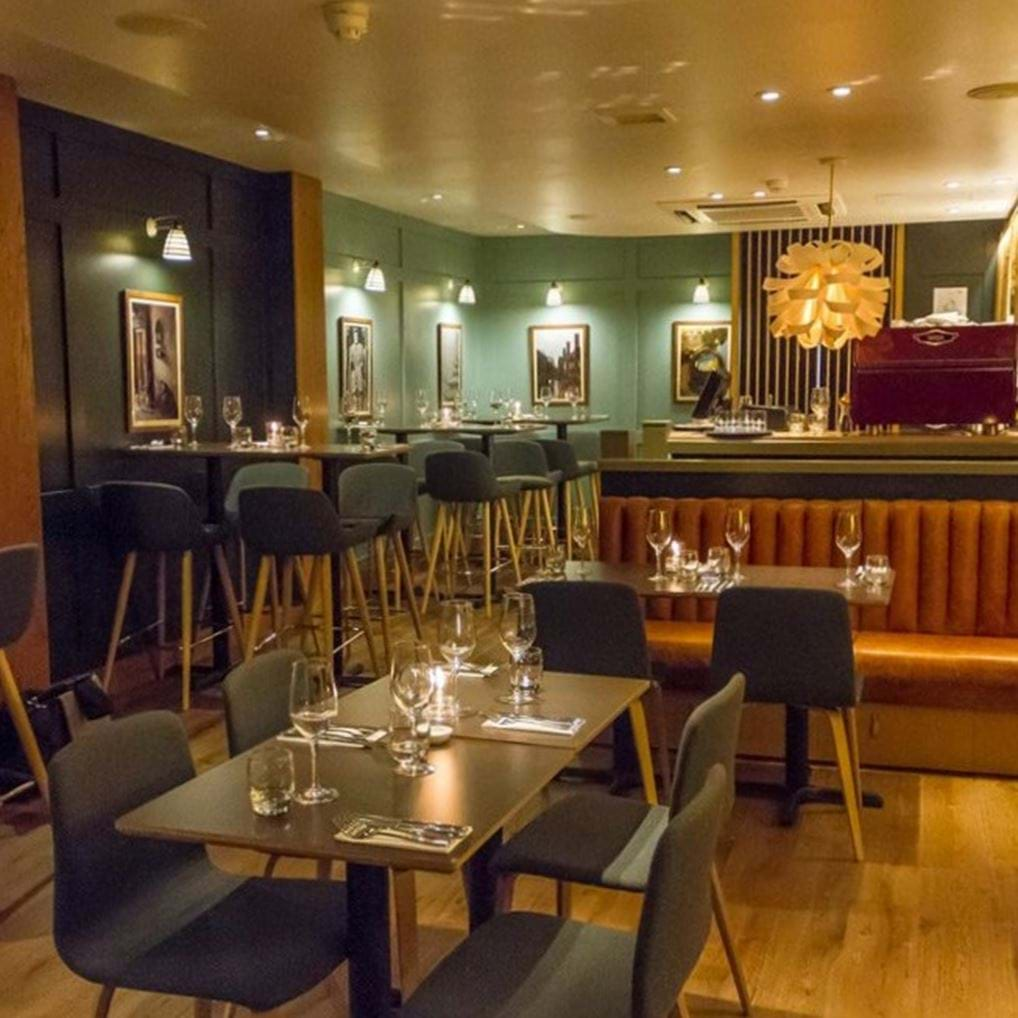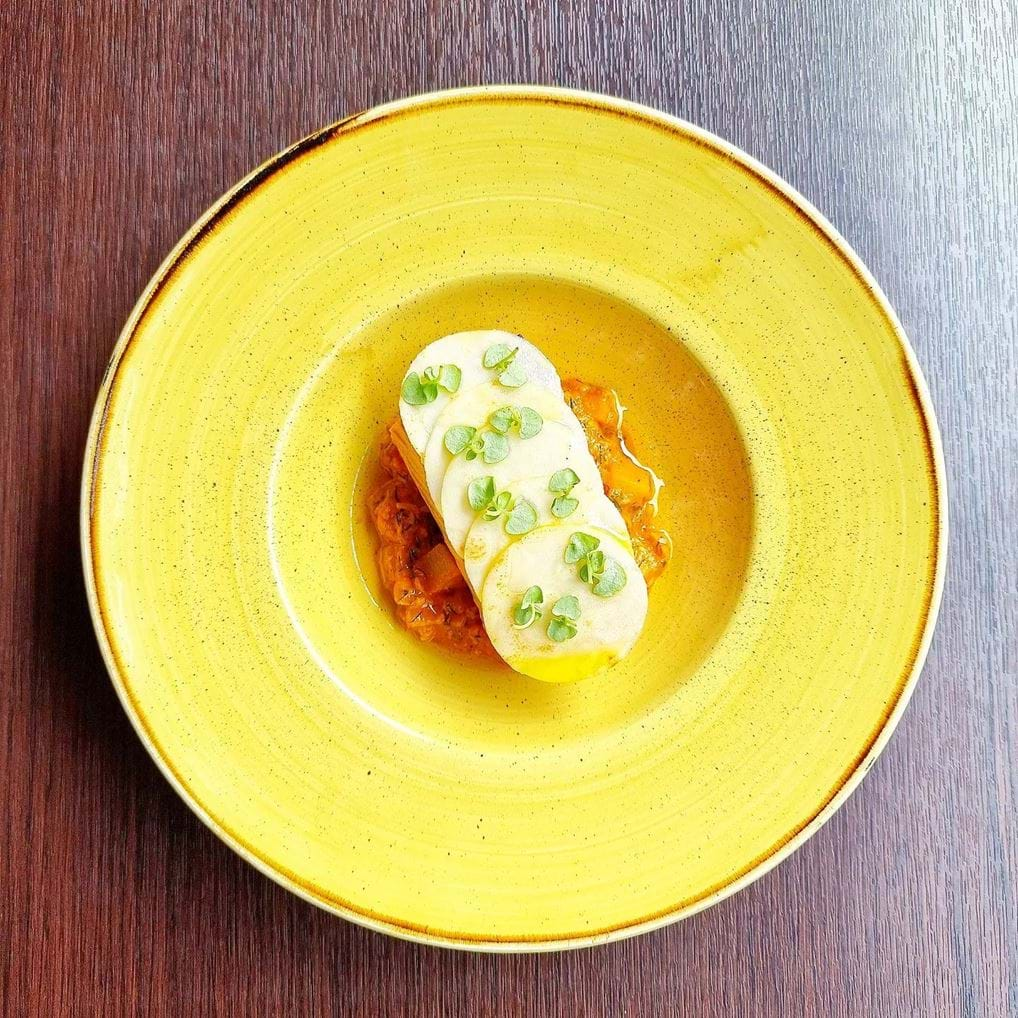 Named after the iconic Trinity Street, this fine-dining restaurant is a must for those swayed by seafood. Pop in after admiring Christopher Wren's much-loved library at nearby Trinity College.
Trinity's modern-British menu highlights local produce from independent suppliers, resulting in seared trout, clam pasta and fresh daily fish. Don't miss your chance to slurp an oyster, served raw with pickled shallots or deep fried French style.
Browns Cambridge, Trumpington Street
Best for: a cheers to the city and yourself for ticking off a Cambridgeshire staple.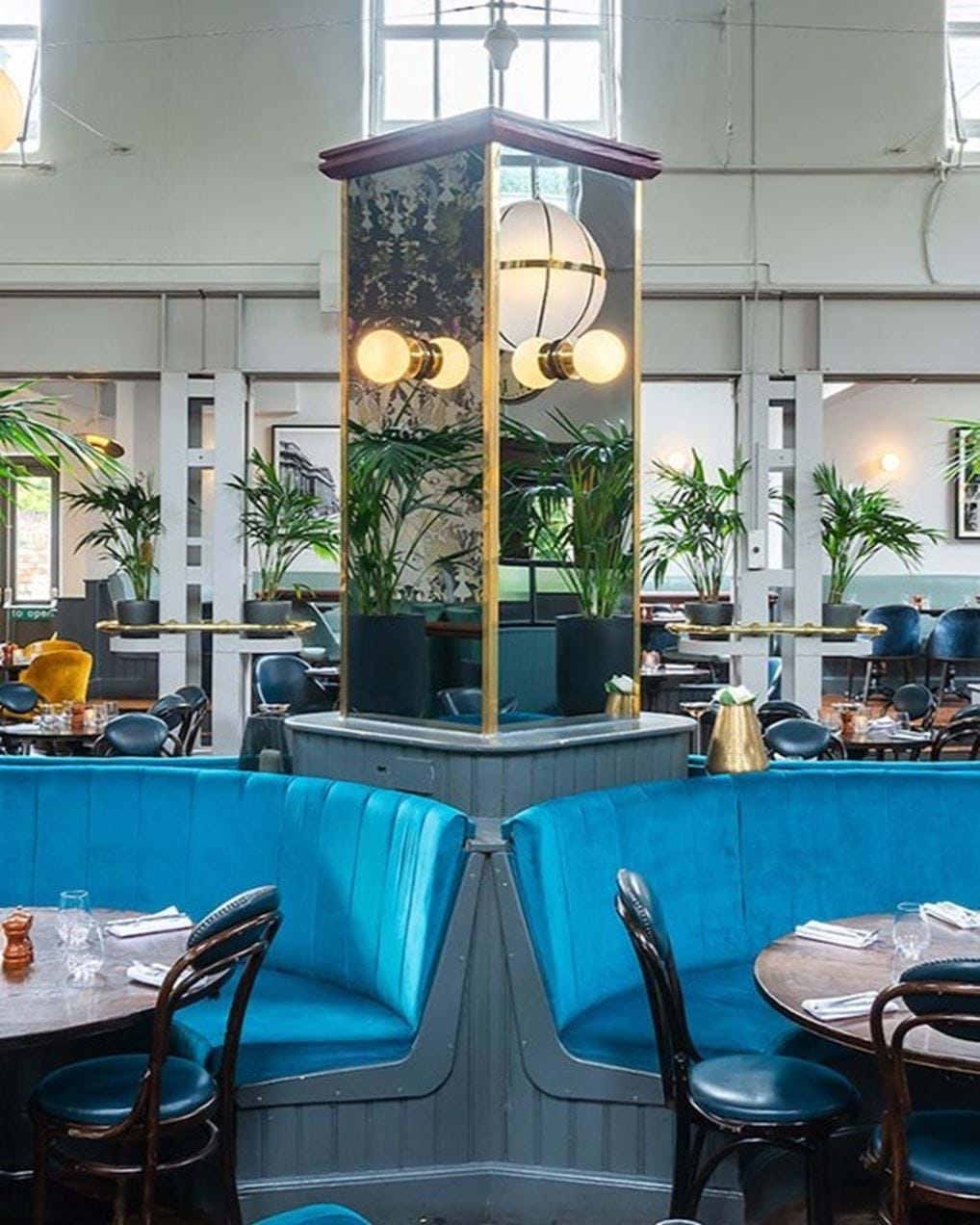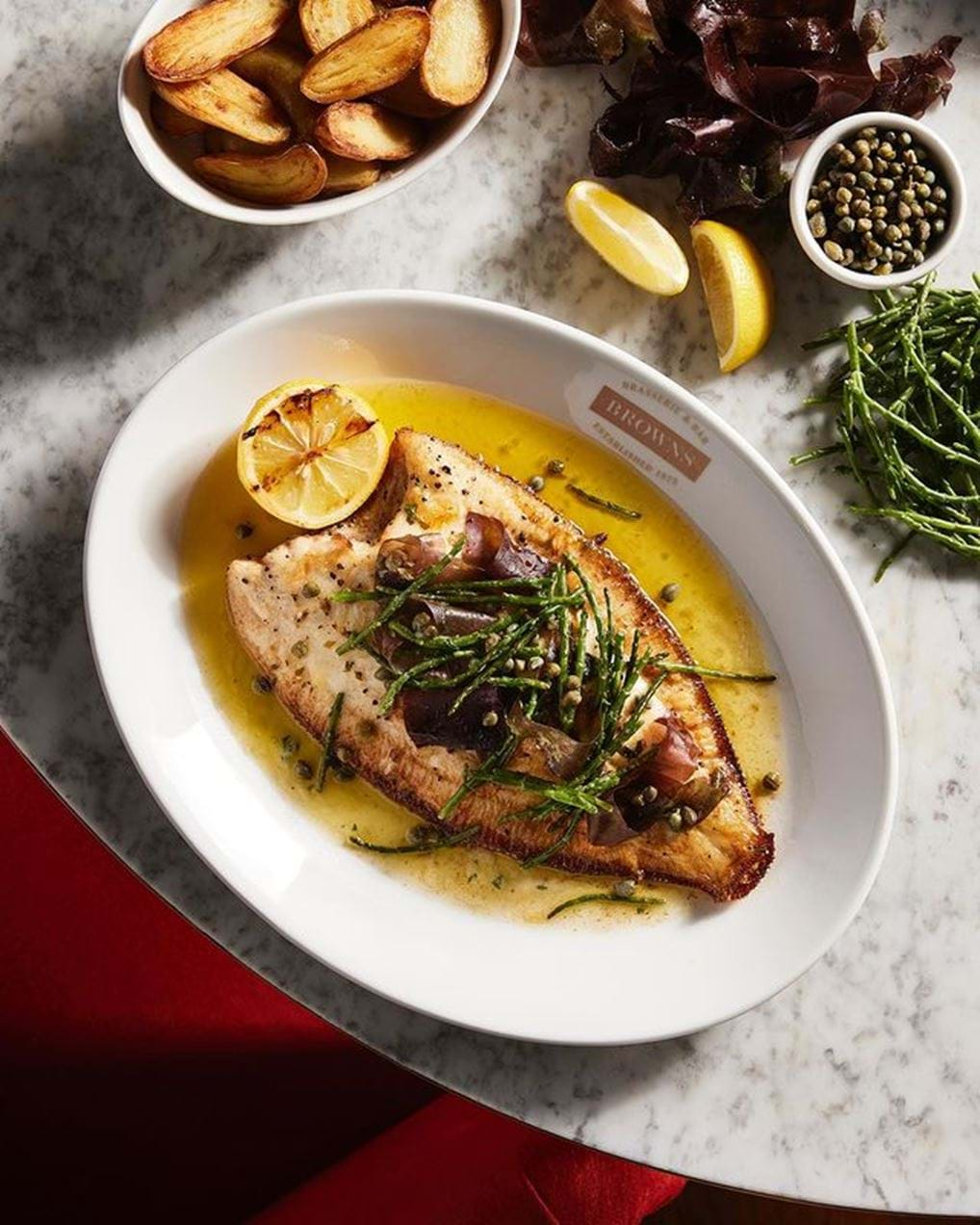 Browns Cambridge is a brasserie and bar serving a classic British dining experience. Varied menus accommodate all-day dining from lazy brunches to dinner and drinks.
Stop in for fresh seafood after exploring the city's famous university buildings or take a seat in the outdoor courtyard for a champagne afternoon tea. The restaurant is also a firm favourite for special occasions. Spot local Cambridge graduates or join friends and family for an excuse to celebrate.
Some of our favourite places to eat.
As one of the top places to stay in Cambridge (just read our reviews), we know a thing or two about where to eat. Here's where the locals go. And where you'll want to put top of your list.
Dutch, Turing Locke, Eddington.
Best for: showing off a new hotspot to mates over creative cocktails and small plates.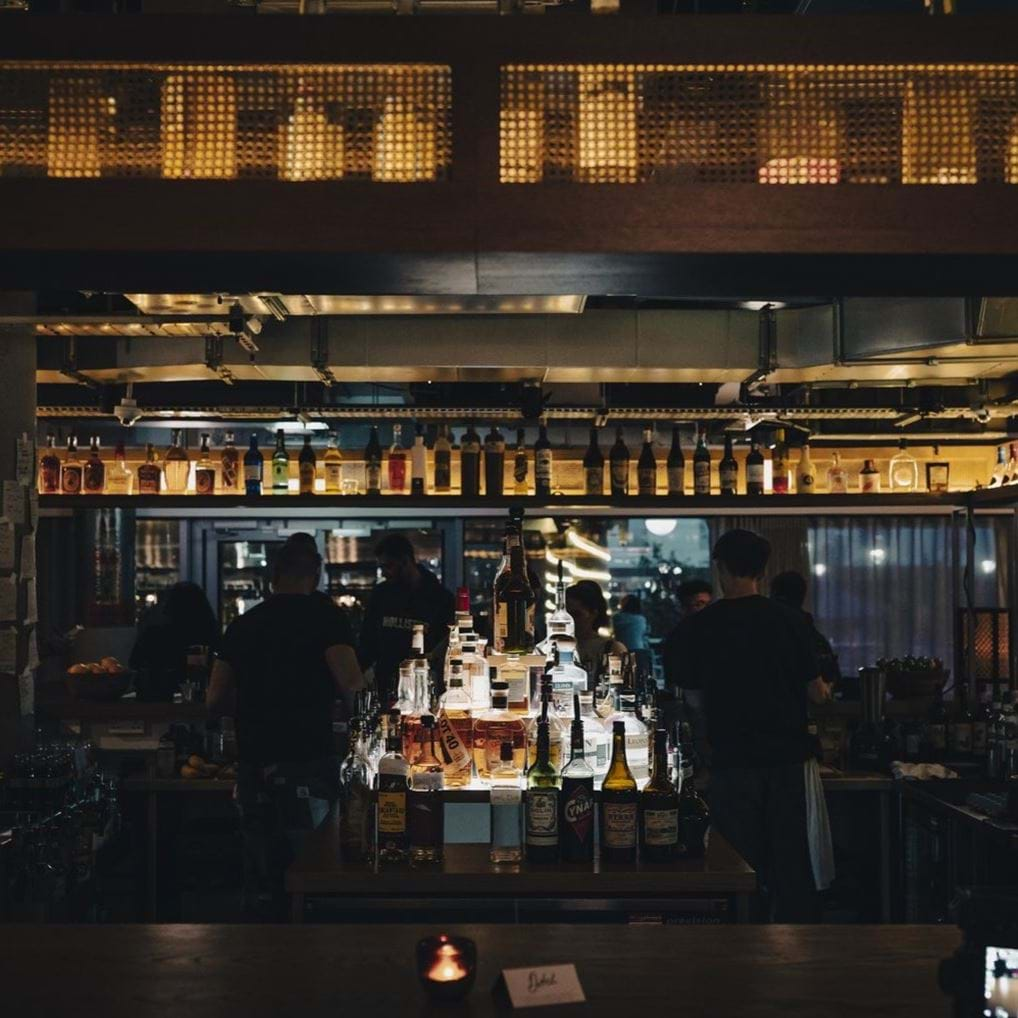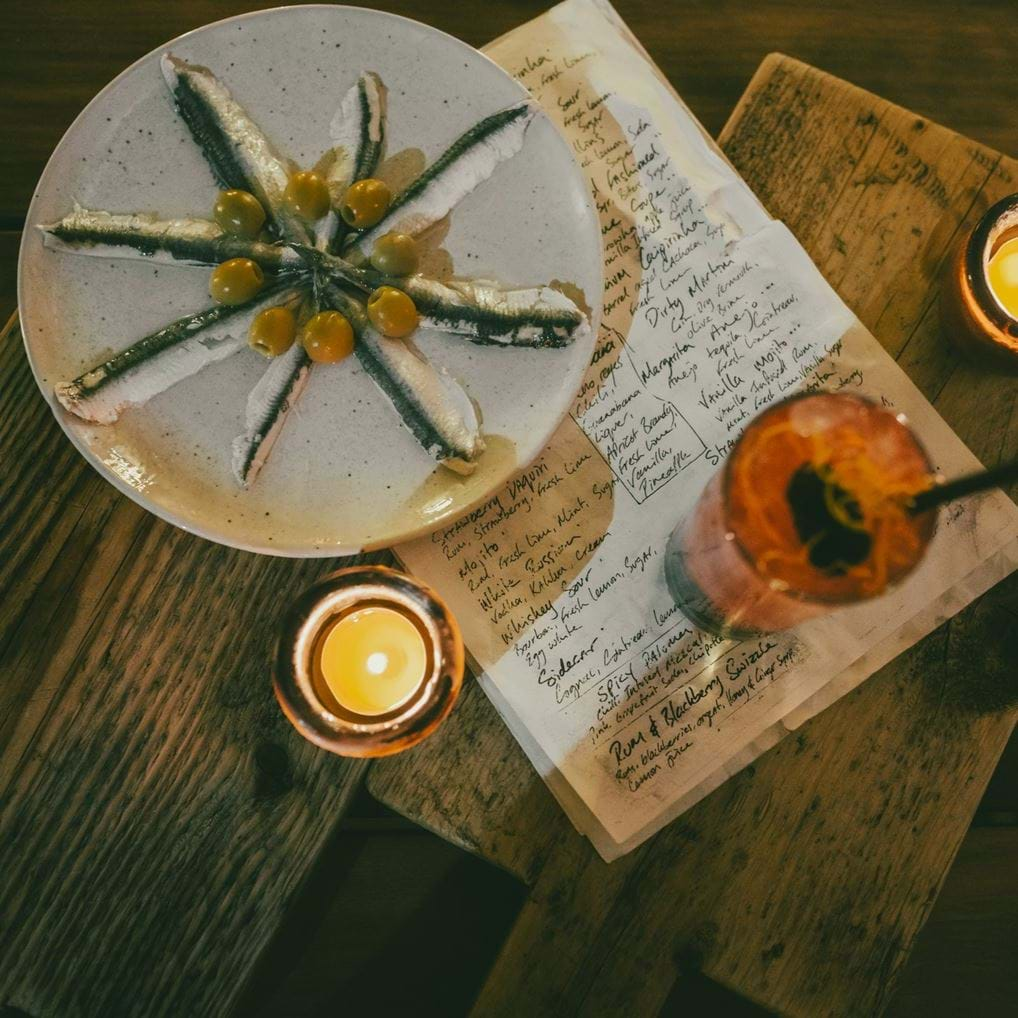 From the people behind one of Cambridge's top bars, Dutch is a cosy hangout located within our very own city aparthotel, Turing Locke. We might be biased but we know this neighbourhood spot is a favourite with locals and travellers alike. The vibe is simple: delicious cocktails and even more delicious small plates. Each made with quality, locally sourced ingredients.
There's no strict theme at Dutch. Share organic wine with a charcuterie board. Or have a Pisco Sour and pulled pork tacos all to yourself. From classics to seasonal specials, it's a space for al-fresco drinking and relaxed dining.
PAUS. Hilltop Bistro, Toft Road.
Best for: tucking into pizza after a hot tub dip.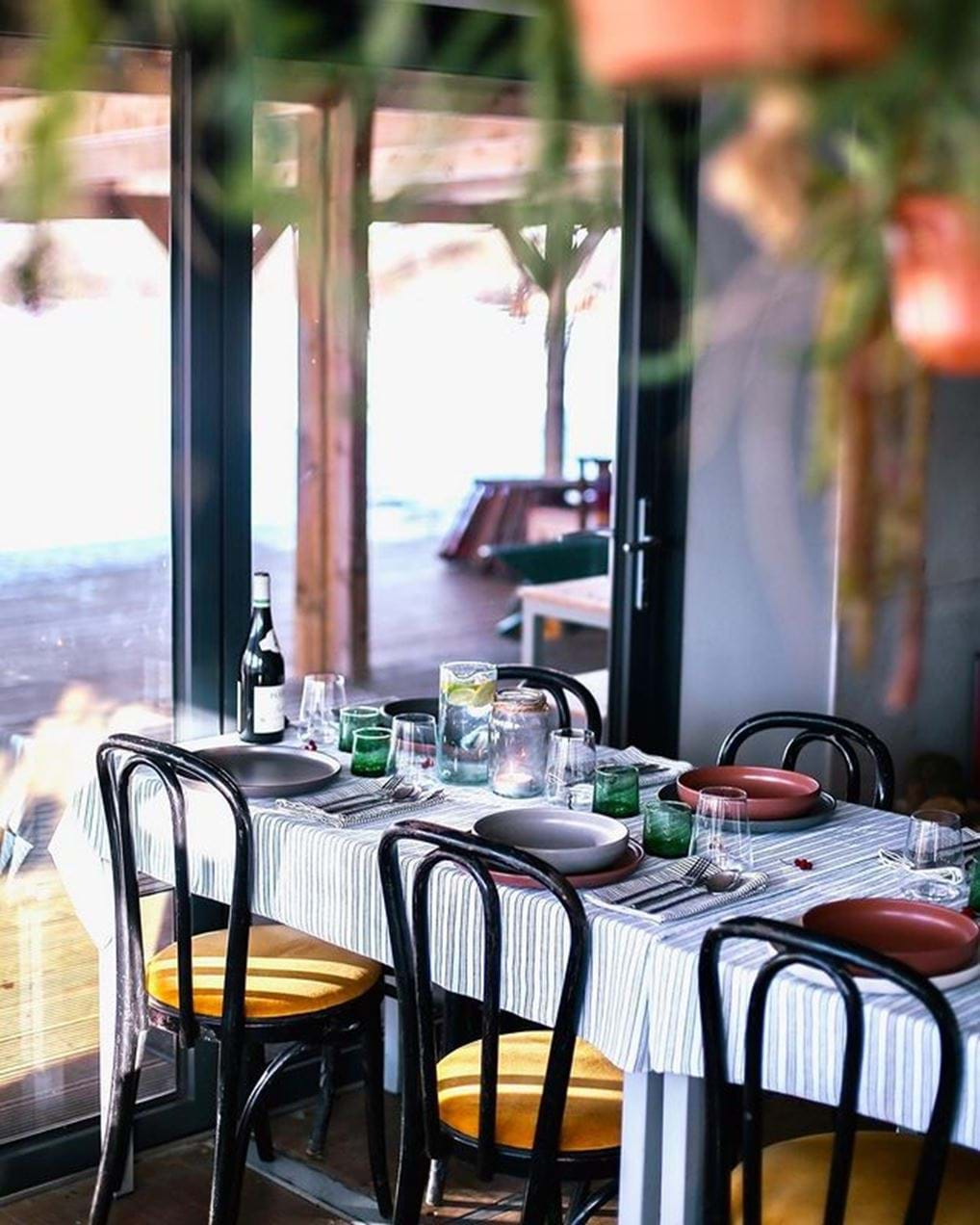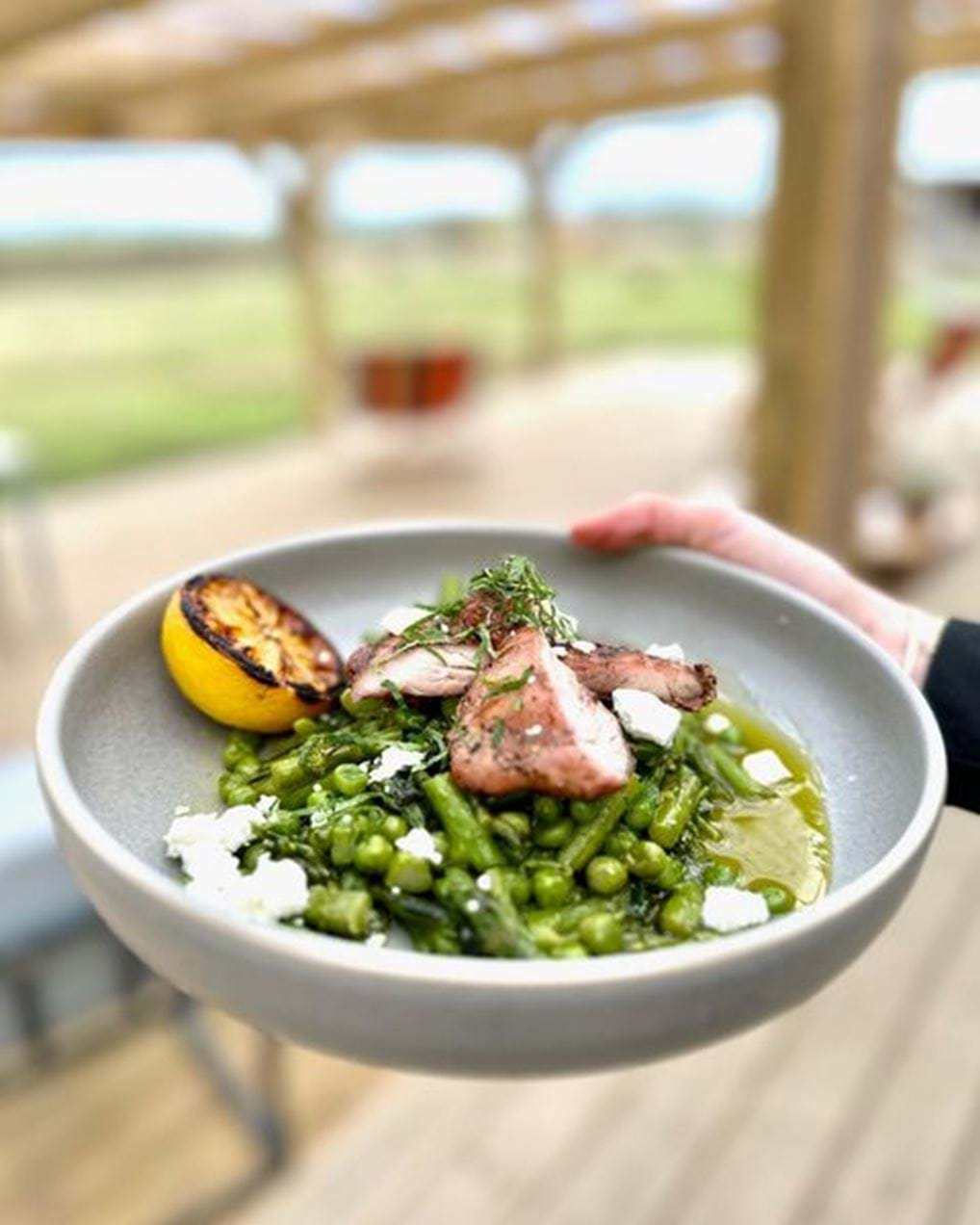 Take in the Cambridgeshire countryside from the Hilltop Bistro at PAUS., an outdoor oasis 20 minutes from the city centre. Whilst some come to unwind and bathe in the Scandi-style hot tubs, others come to dine at the retreat's humble eatery.
Fill your belly with wholesome, hand crafted food made with homegrown veggies. Family recipes, homemade soups, curries and cakes are regular features on the seasonal menu. Whilst Thursday and Friday evenings are for fireside pizza and wine.
Bread & Meat, 4 Bene't Street.
Best for: hungry meat eaters with a few napkins to hand.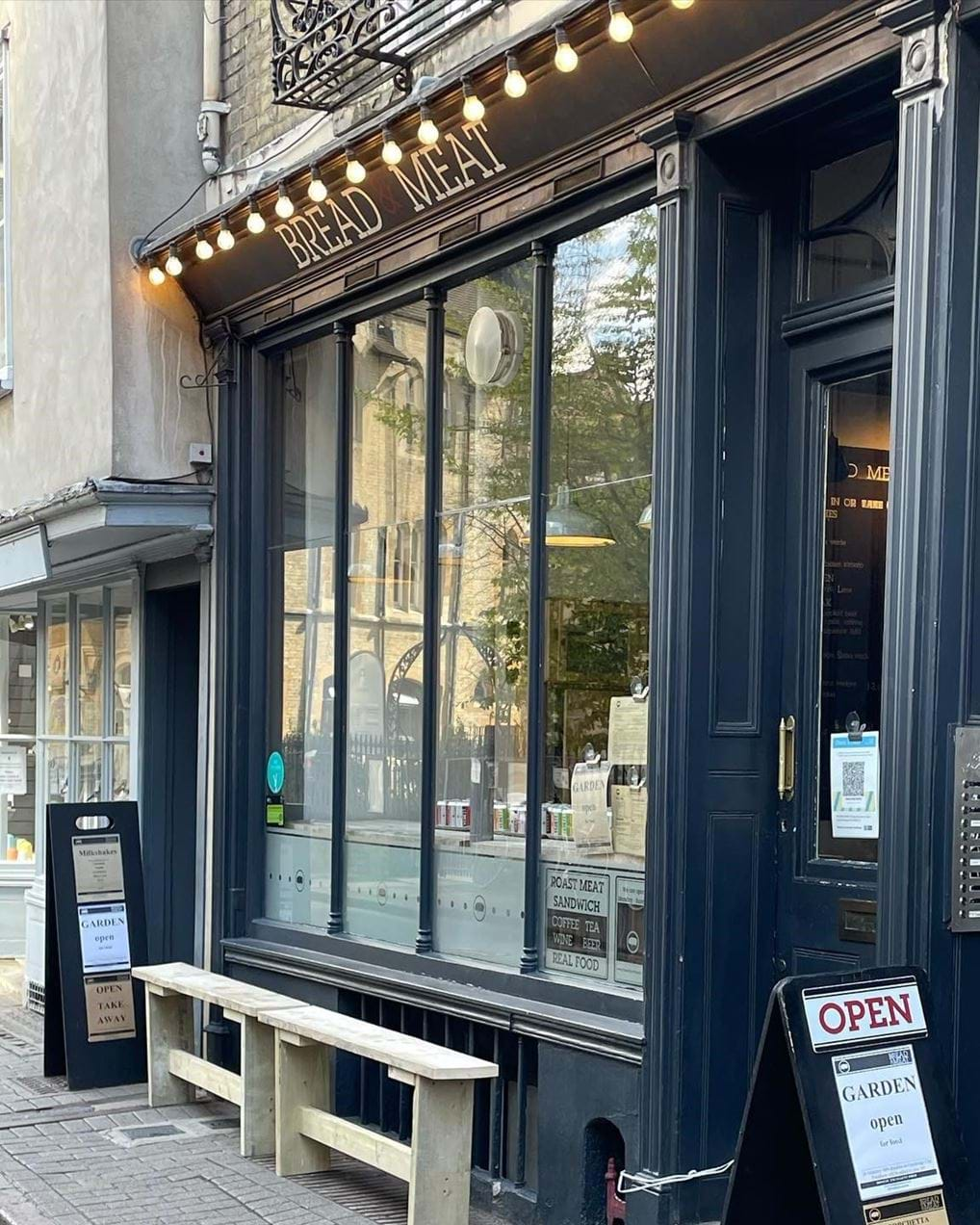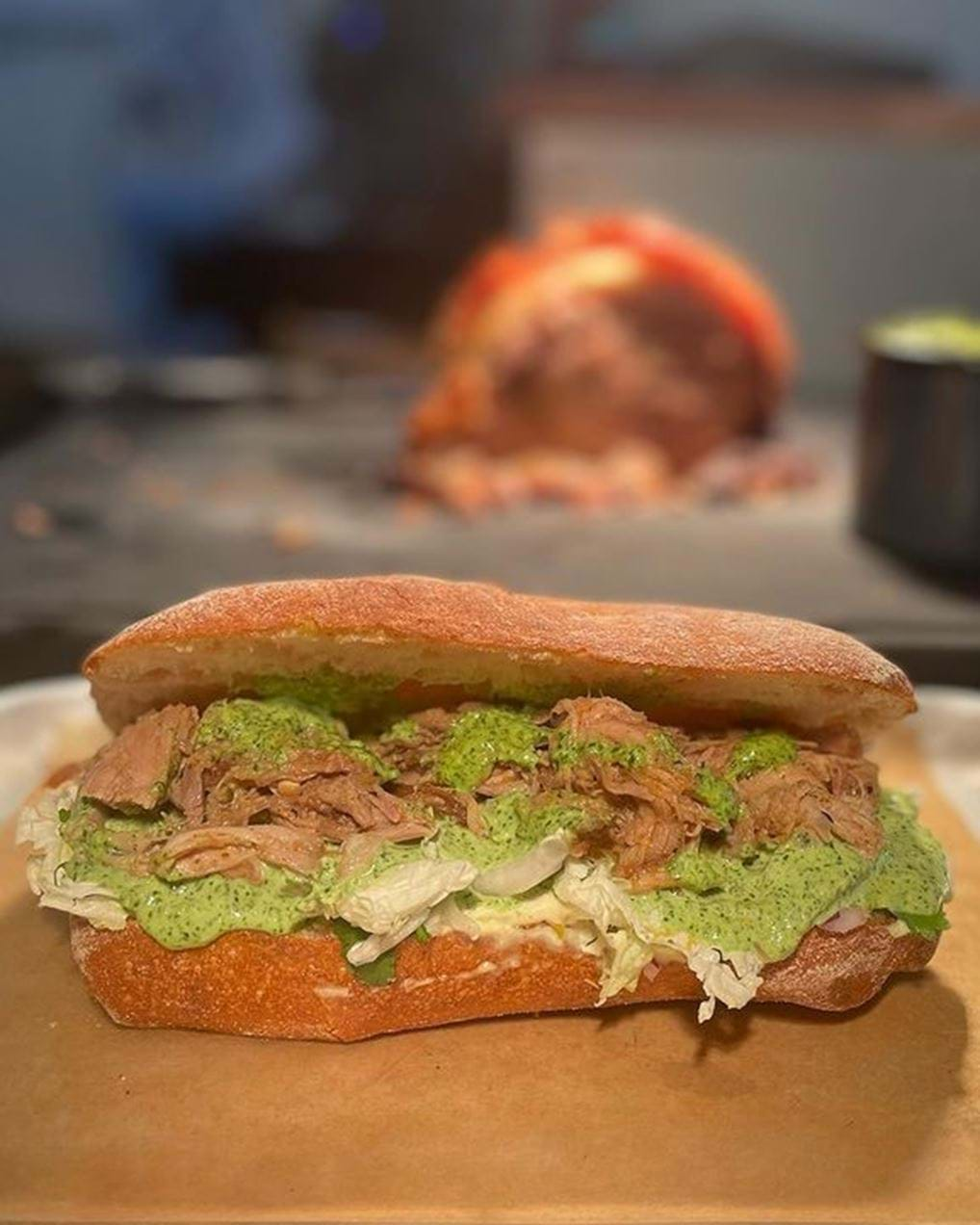 This centrally-located café-style restaurant is best known for its carb-fuelled menu. Aptly named Bread & Meat, you can expect a lot of bread, potato and beef. Served sandwich, poutine and bowl style.
There's a few alternatives - soy chicken, pork middle and oven roast veggies - but a sourdough ciabatta stuffed with British beef is a must-try for avid foodies. Order with a side of cheese and gravy fries, and house slaw for an epic feast to eat in or takeaway.
Dulcedo Patisserie, Eddington Avenue.
Best for: a sweet start to your morning with a cup of the city's best coffee.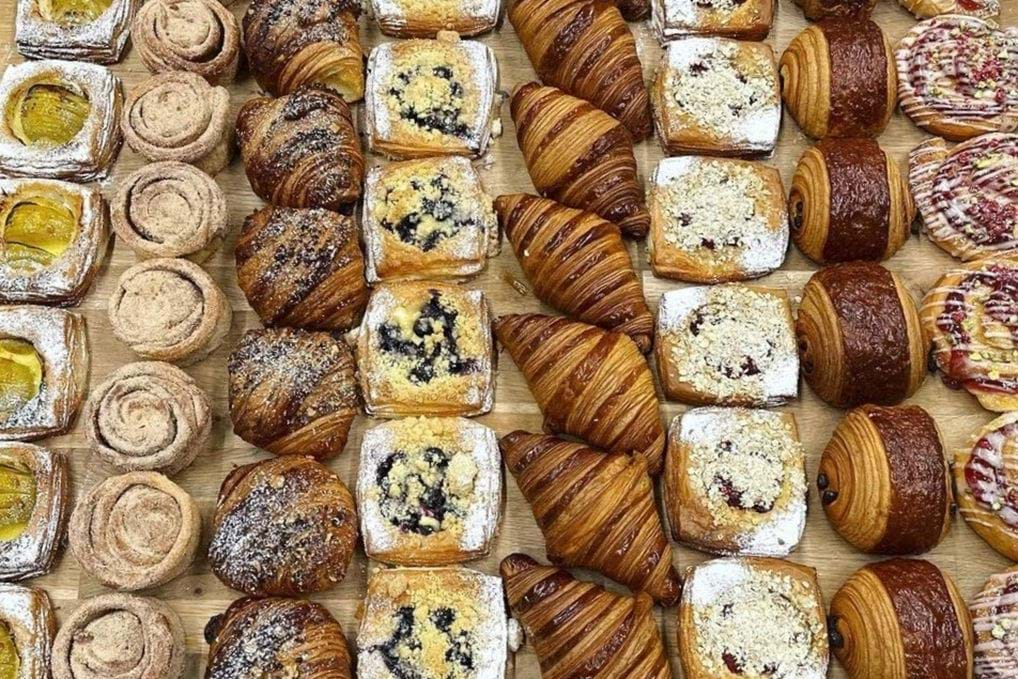 Get your something sweet at this local gem where freshly baked goods are worth getting up early for. And you won't have to go far. Located right next to Turing Locke you can quite literally roll out of bed.
For breakfast croissants and lunchtime focaccia. Chocolate macarons and custard tarts. Dulcedo Patisserie is an all-day bakery where you'll struggle to pick just one treat. Head over by lunchtime before morning pastries and baked loaves sell out. Or pop in for afternoon coffee - dubbed some of the best in Cambridge.
Vanderlyle, Mill Road, Petersfield.
Best for: a Michelin star worthy meal you can shout about on Instagram.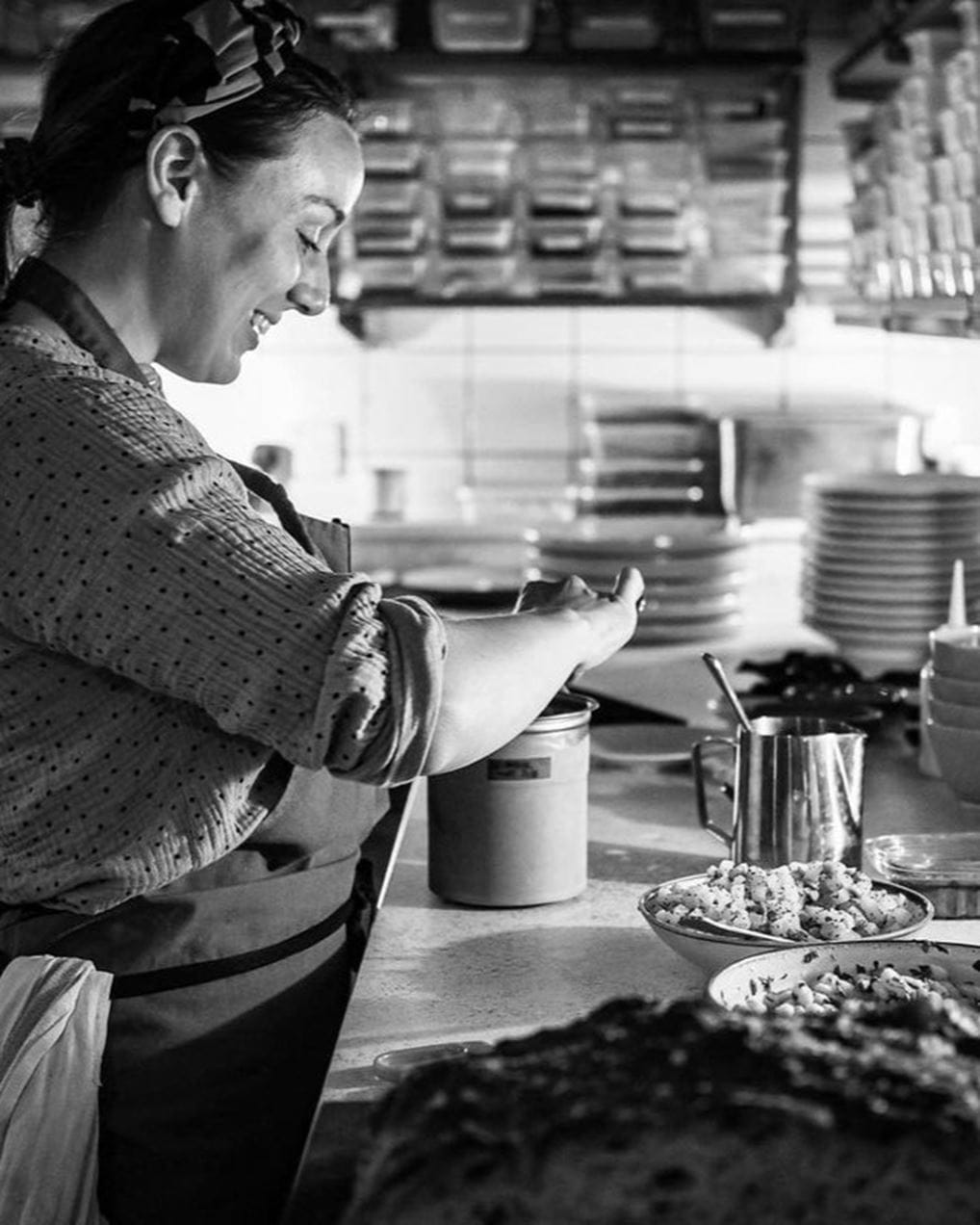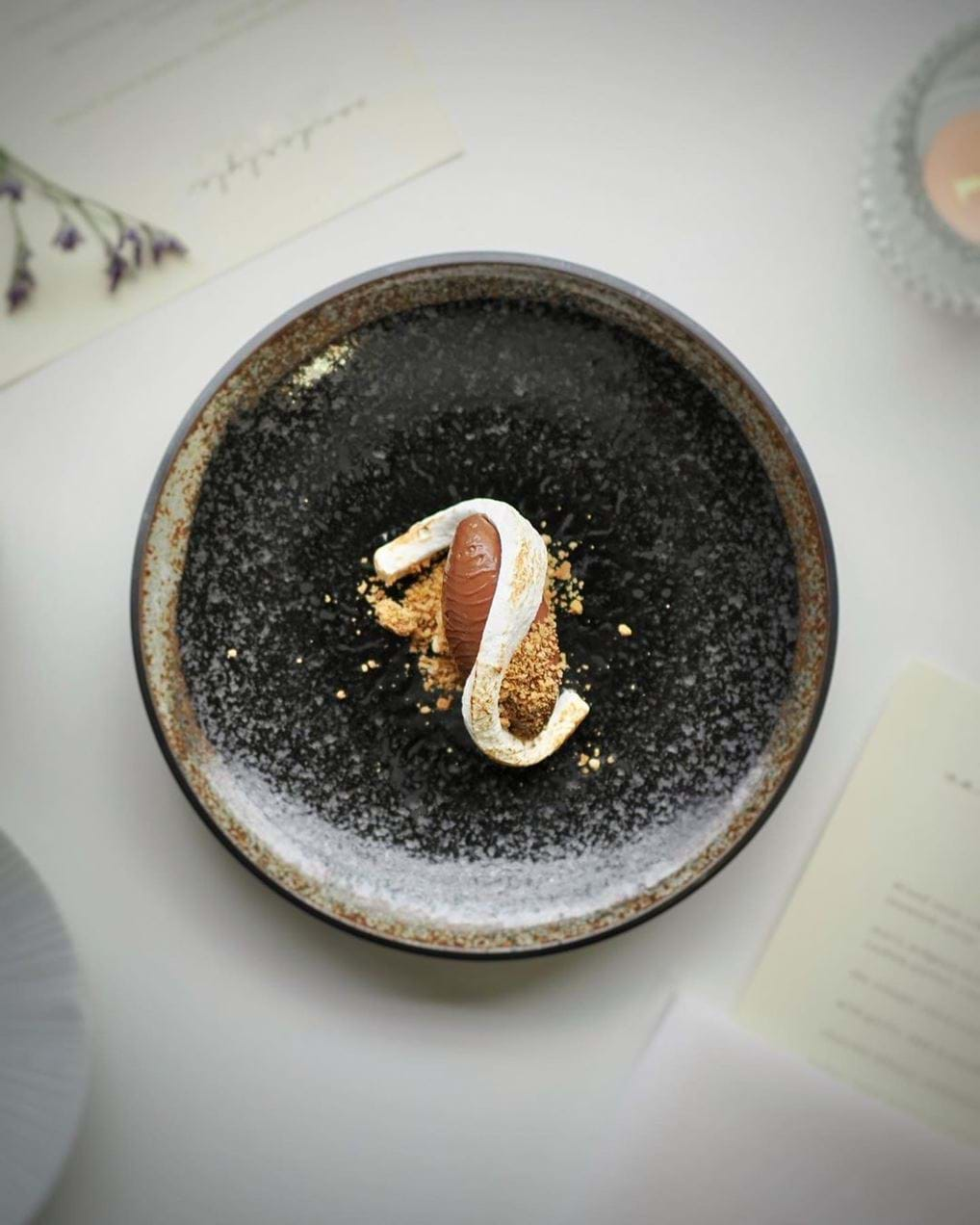 A small restaurant with a big following, Vanderlyle is in-demand. An open-plan kitchen serves a 10-course tasting menu featuring plant-led dishes that celebrate the fresh produce of local farmers. It's an experience that lasts a few hours so come hungry.
Bookings are released on the first Tuesday of each month so sign up in advance to secure your spot. There's just 26 covers available from which to watch the chefs get to work on dishes served with wine and juice pairings.
Start your foodie journey at Turing Locke.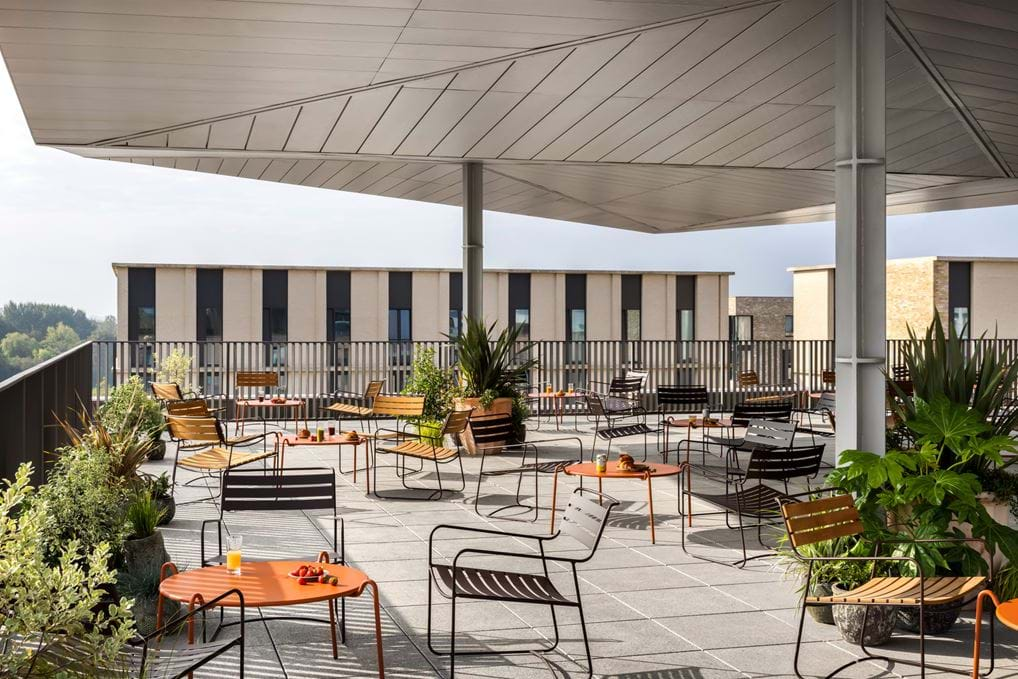 Whether you're in Cambridge for work or play, for punting or pints, we've got your base covered.
Discover Turing Locke, a sleek, design-led aparthotel just 10 minutes from the city centre. With 180 spacious apartments, there's room for just you or all the family. Plus space to co-work, get fit and chill.
Eat out or eat in. Our international restaurant and bar serves reimagined classics and cocktails day to night. For morning coffees and nightcaps. Or a quick pre-dinner cocktail before you step out into Cambridge.
Dine in the city or in your room.

Stay at Turing Locke.