The daffodils are out, so are your most optimistic friends' legs, and it'll soon be acceptable once more to spend your (government-mandated) social life frolicking around your nearest park, portable speakers in one hand, bottle of prosecco in the other. We might still be a little way off from dining inside – thanks, Covid-19 – but as lockdown restrictions begin to ease, it looks like we're in for another British spring spent socialising in the great outdoors.
Picnicking may be 'the thing' for spring 2021, but Cambridge natives are dab hands at all this – packing a hamper for a punt along the River Cam or a lazy afternoon on the lawns of King's College has long been a quintessentially Cambridge activity.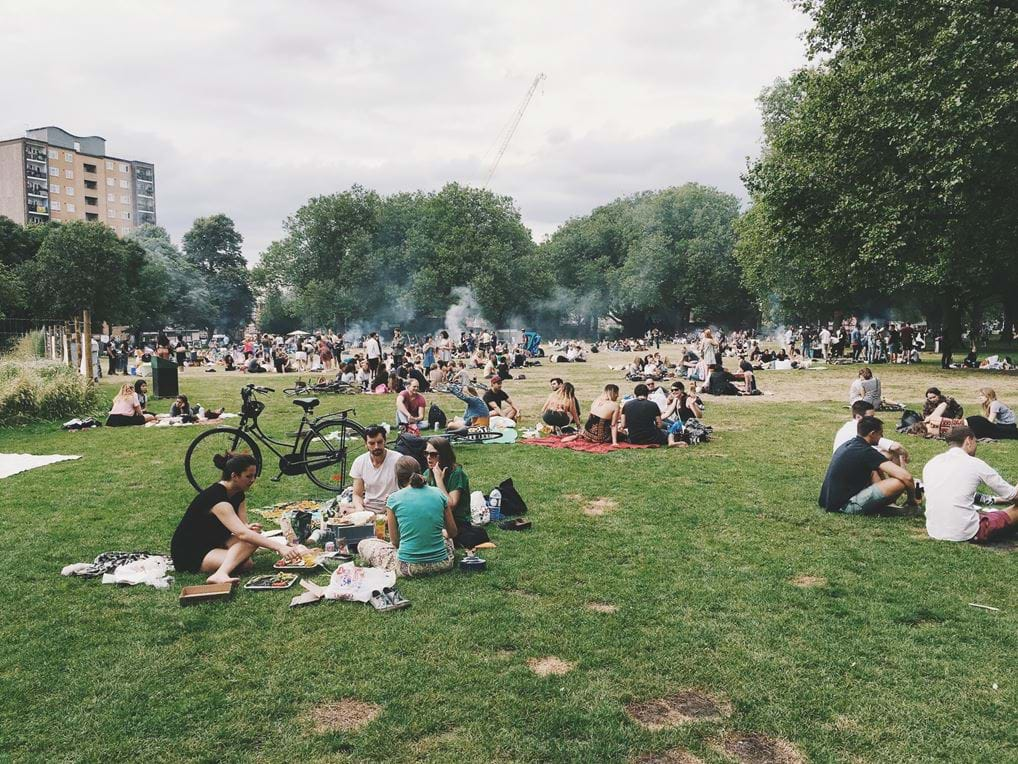 So ahead of the launch of Turing Locke, we've pulled together some of our favourite locally led, independent eateries in and around Cambridge, so that you can assemble the perfect spread on your next visit to the city. Rent a bike, tuck a satchel full of weathered tomes under your arm, and get filling your wicker basket with these local goodies to channel that big spring energy.
Cheese.
Because nothing says next-level picnicking like a cheeseboard.
Cambridge Cheese Company.
Tucked away down one of the city centre's winding side streets, The Cambridge Cheese Company stocks over 200 varieties of cheeses at any one time, from both across the globe and closer to home. Our personal favourite is the brie-like Baron Bigod, which is made not in Normandy, but nearby Suffolk.
Culinaris.
Right in the middle of boutiquey Mill Road, this delicatessen is home to East Anglia's widest selection of cheeses, as well as a charcuterie counter and their own freshly baked bread – meaning that in addition to individual gems for your cheeseboard, they can also assemble a pretty solid sandwich upon request.
Rennet & Rind.
If you're planning something special, get your order in early online with these self-proclaimed "Cheesemongers of Cambridge". Their curated boxes feature cheeses which have been made by small British farmhouse cheesemakers and aged in their own local maturing rooms.
Bread.
Because carbs are always a good idea.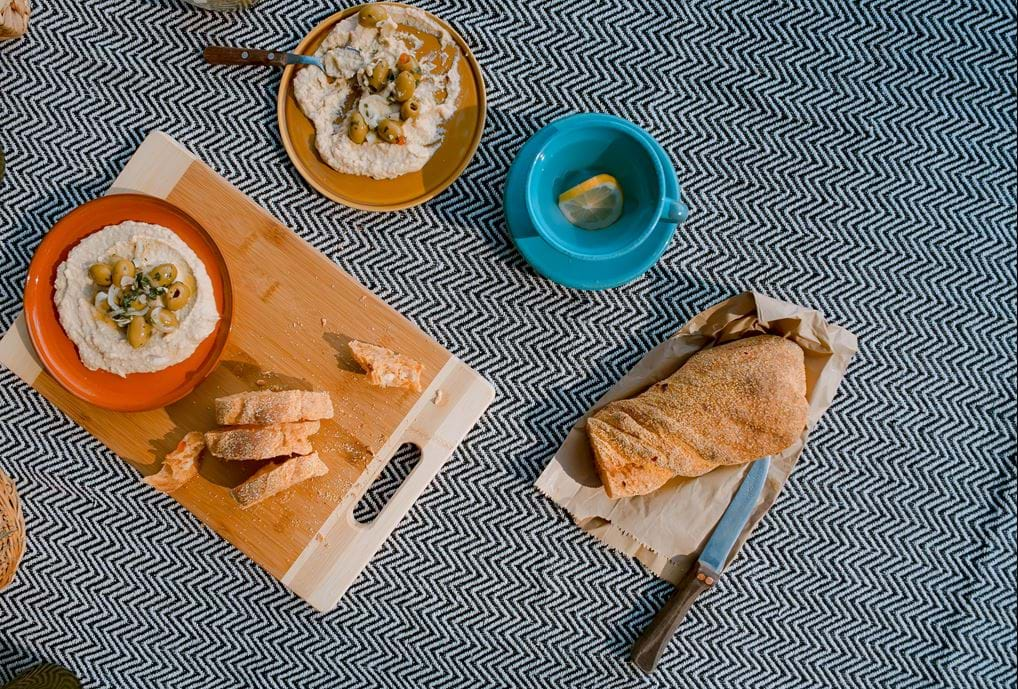 Aromi.
Even during the depths of lockdown, the queues for this Italian café and pizzeria wound around the block – a testament to the near-legendary status of their Sicilian sourdough pizzas, Italian sweet treats, and olive and rosemary-topped focaccia bread. During the summer, they also serve up gluten-free gelato.
Norfolk Street Bakery.
Portuguese native Adilia Frazao revamped the old Norfolk Street Bakery back in 2012, transforming it into a haven for artisan bread, pastries and speciality products from Portugal. The pasteis de nata (custard tarts) would be a sunny addition to any al fresco spread. Adlila is also famous for her gluten-free loaves, brownies and birthday cakes.
Grain Culture.
Located a little further afield in Ely, Grain Culture started in owner Luca Fiorio's garage. He now bakes up a storm with a seasonally changing menu of sourdough loaves, yeasted bread, and a pastry selection that on any given day might include cinnamon buns, brioche or the lesser-spotted cruffin.
Booze.
Because who are you kidding?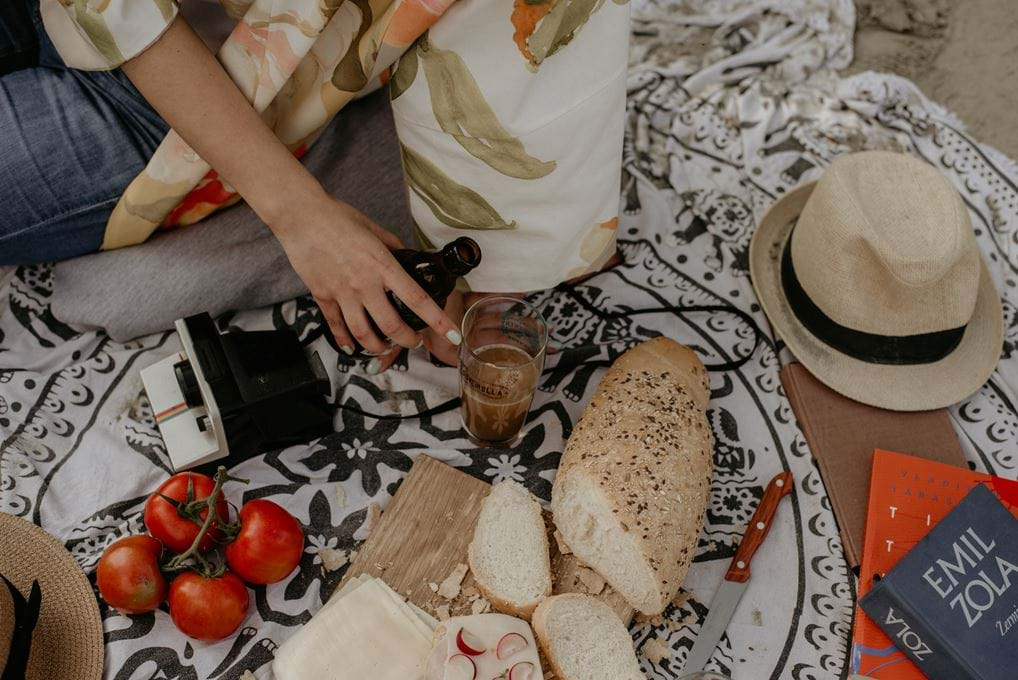 Thirsty.
This bar and bottle shop on Chesterton Road serves up an impressive range of takeaway wine (for rosé on the lawn with friends) and craft beer (for a gondola date with your hipster boyfriend). Names range from the very appealing 'Barrel-Aged Dessert In A Can' to the frankly enigmatic 'Phi'.
Bacchanalia.
With two branches on Victoria Road and Mill Road, wine and beer shop Bacchanalia is overseen by insanely knowledgeable owner Paul Bowes – try his "curated store cupboard" selection of six bottles of wine for an easy-to-swallow £37, or ask for his recommendation for the best red to complement an al fresco barbecue.
Cambridge Wine Merchants.
Founders Hal Wilson and Brett Turner met at Peterhouse May Ball in 1990 and went on to form one of the UK's biggest independent wine merchants. Join the storied colleges of Cambridge in selecting a bottle from their astounding global cellar – if you're looking for something sparkling for a celebratory outdoor affair, this is the place to go.
Green stuff.
Because you probably should.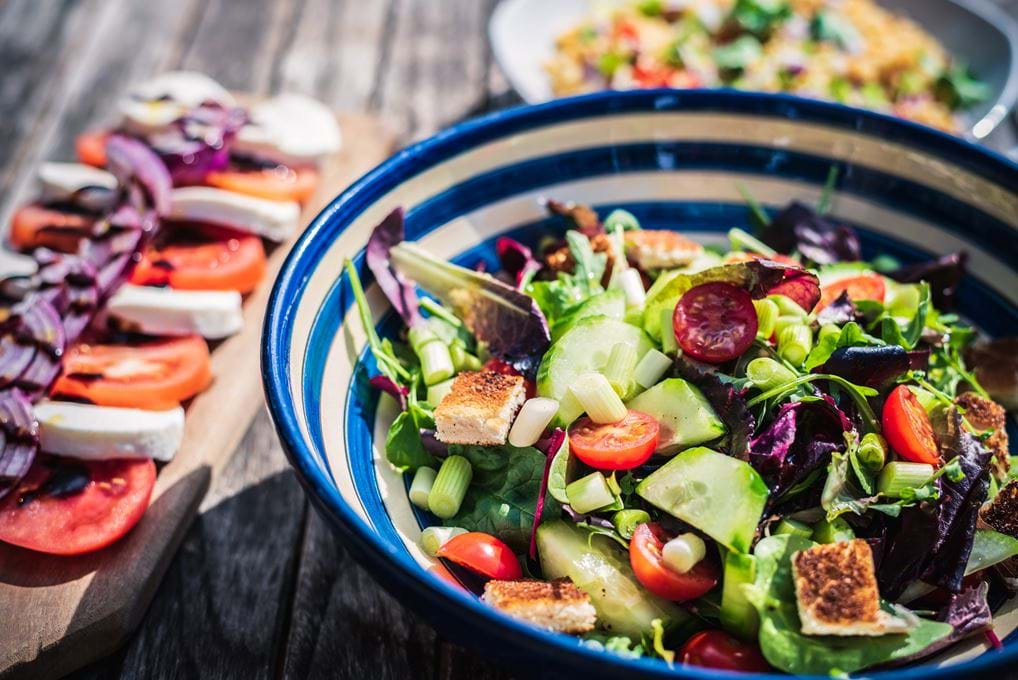 Garden Café.
With outposts in the Cambridge Botanical Gardens and Kettle's Yard, the opening of Garden Kitchen's own café on Mill Road completes the trinity. Its focus on fresh produce and variety of vegan and gluten-free options make it a must for health-conscious foodies – although if you really can't resist, the sausage rolls are something of a local legend.
Urban Larder.
A brunch favourite in "the before times", Urban Larder is still a popular local spot for colourful, creative salads, freshly made soups and other locally sourced fare, all of which is made on site. It also brews top-notch coffee by Butterworth & Son and makes a mean sourdough toastie.
Cambridge Market Square.
If you're after the traditional market experience (or in a bit of a rush!), head to the Cambridge general market which runs between 10am and 4pm, Monday through Saturday. Here you can pick up fresh fruit and veg as well as bread, cheese and other delicious deli items to complete your makeshift picnic.
Dessert.
Because endings should always be sweet.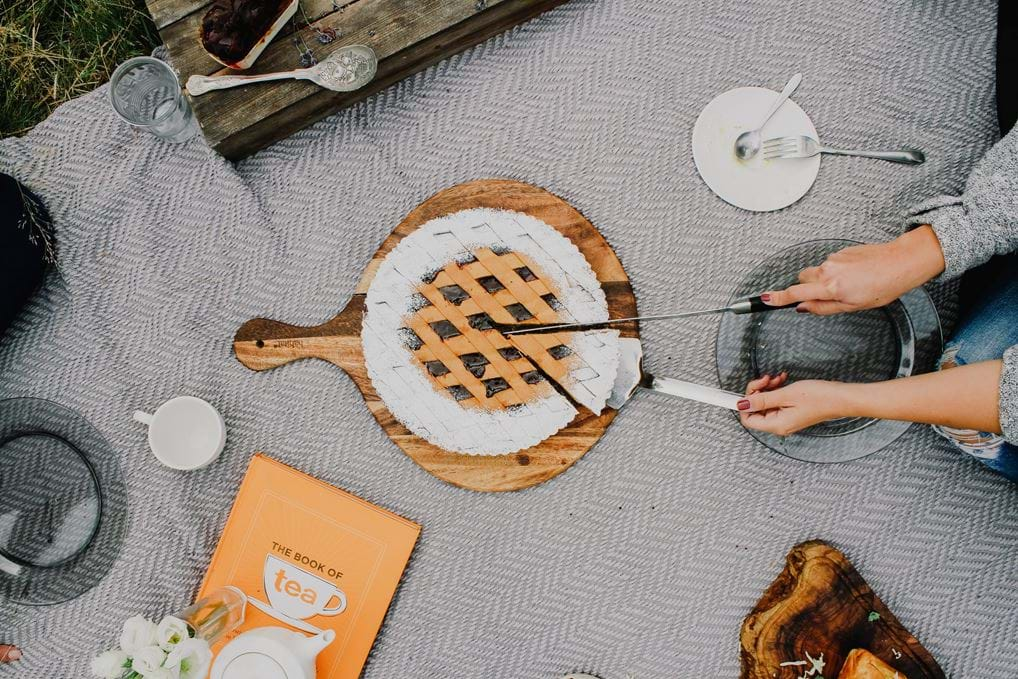 Fitzbillies.
Ask a local for the one thing you should eat before you leave Cambridge, and they'll probably say Fitzbillies' gloriously sweet and sticky Chelsea buns – Stephen Fry famously tweeted as much. We're also rather taken with their teal, Wes Anderson-esque gift boxes.
Tom's Cakes.
Pastry chef Tom Dolby is inspired by the seasons, using local and seasonal ingredients to whip up delicate creations including Norfolk lavender cake, rosemary, lemon and olive-oil cake, and handmade biscuits and brownies.
Jack's Gelato.
While we're not quite sure whether the best way to transport melting ice-cream is by bike or gondola, we think that the innovative, limited-edition flavours sold at Jack's Gelato make it well worth a go. Previous homemade creations include white miso and borage honey, white peach and basil, and Jersey black butter.