Moritz Meyn and Wolfgang Hingerl are the masterminds behind Munich's hippest restaurant, Mural. We nabbed a few minutes of their time to discuss the city's culinary legacy, their love of local ingredients and where to go for a first-date drink.
Culinary duo Moritz Meyn and Wolfgang Hingerl are part of a cohort of restaurateurs and innovators helping the world to understand that modern Munich's food scene is more wunderbar than weisswurst.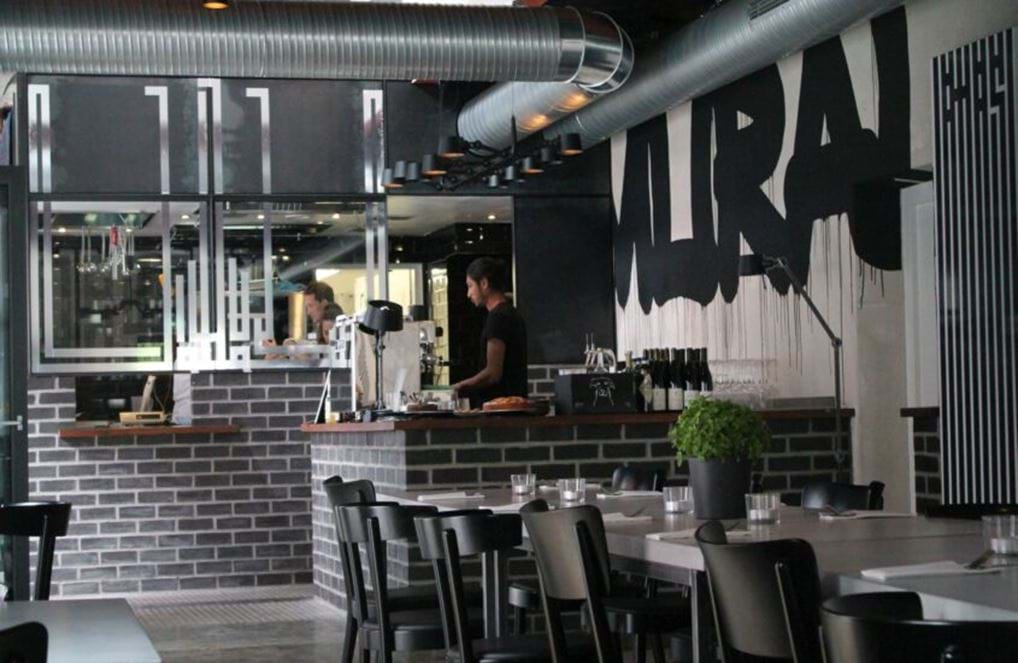 Following years of individually carving out a name for themselves in both Frankfurt and Munich's culinary communities, the pair met in 2016 and eventually opened Mural restaurant, which won a Michelin star in 2020.
Attached to the MUCA (Museum of Urban and Contemporary Art, hence the restaurant's name), Mural has gained a reputation for unfussy, unpretentious food that puts craftsmanship and sustainability above all else. The majority of their producers are based in Bavaria and seasonality informs the contents of the ever-changing menu.
Having faced down a difficult summer in which they not only shifted their business model to selling online cook-at-home kits and bottles of wine but also starting the "Cooking for Heroes" community food project, Moritz and Wolfgang are looking towards a brighter future back in the kitchen. They talk us through what Munich's culinary culture looks like today, the best beer bars for a long afternoon with friends and what to order on the Mural menu.
What is traditional Bavarian cuisine, and how does Mural both honour and innovate upon this?
Moritz: Classic Bavarian cuisine is a style of cooking based on craftsmanship and passion for the product, consisting of dishes such as ox cheek or roulades. These are dishes that take time to prepare and focus on the essential products. Mural uses this handicraft idea and the regional conditions to get the best out of simple products. It's this classic home cooking paired with culinary art that distinguishes our kitchen. The dish on our menu that best represents this modern Munich style of cooking is roe deer with cherry, kohlrabi and poppy seed: a classic main course of the best quality (roe deer) combined with something simple (kohlrabi) and a sweet acidity (cherry) that you don't expect in a main course, enhanced by light earthy notes from the poppy seed. All the highest quality, but not pretentious.
How have you seen the culinary scene in Munich evolve?
Wolfgang: In recent years the scene has changed from large, internationally oriented restaurant groups that always have the same dishes to individual, sustainable and owner-managed businesses. Respect for the product, region and season, as well as innovative and daring concepts, have created a breed of exciting new restaurants. In addition, upscale gastronomy has become cooler and more casual. Alongside restaurants, a new wine scene has developed throughout Germany with a greater focus on sustainable and natural production.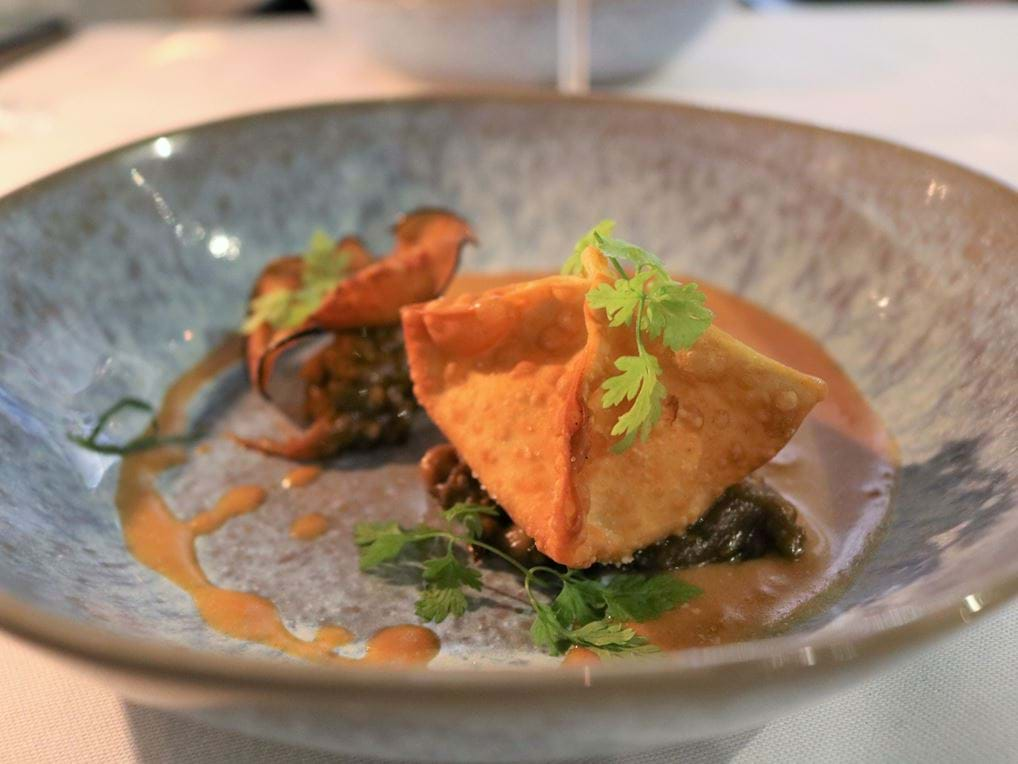 Mural prides itself on using ingredients that are sourced locally. Why is this important to you?
M: We want to know all our producers personally. That way we can guarantee that the products we use are made according to our philosophy and our quality requirements. Also, I believe it makes sense to keep the distance and time between production and processing short to avoid long supply routes and get the best taste out of every product.
This commitment to the local area also shone through during the height of the pandemic, when you started your "Cooking for Heroes" initiative. Can you tell us how this came about?
M: Our own and our suppliers' cold stores were full of goods, and we were surprised that so little help was offered to us. So without thinking about it for long, we decided to start the project together with our friends from Berlin and Hamburg. Everything went very fast and after six weeks we had cooked and delivered 20,000 meals. It was great to see how many volunteers and donors came together to carry out the project.
If travellers want to have a positive impact when they start returning to the city, which community-run businesses should they visit?
W: Glockenbachwerkstatt, Art Block Balve, Container Collective, Alte Utting, Flaucher/Eisbach, Nymphenburg Canal, Kultur-Dachgarten, Floßlände, and Lederhosen Training (working out in the Englischer Garten in lederhosen!).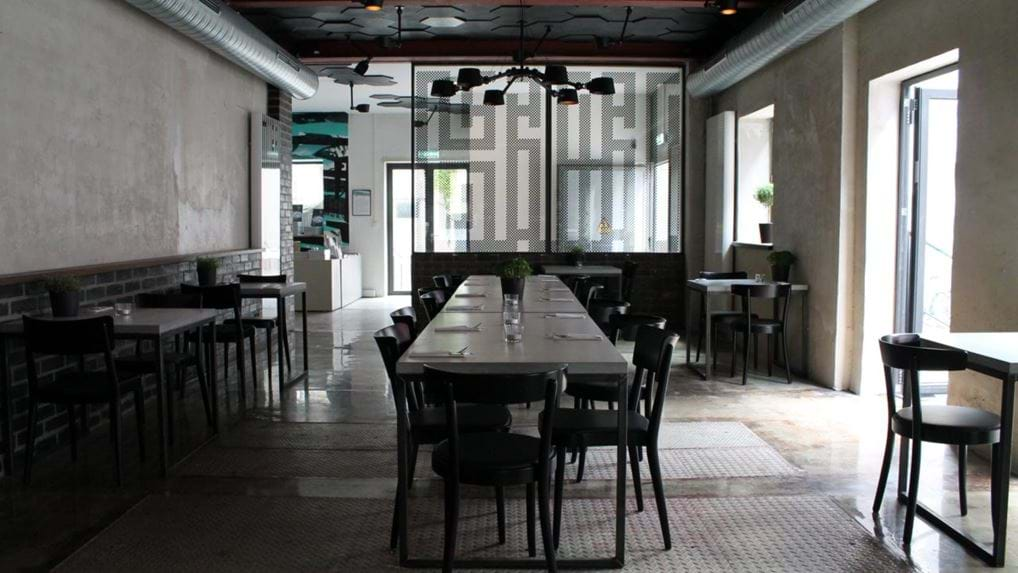 Munich has many subcultures and, above all, it's certainly the leading culinary city in Germany besides Berlin.


It's been a tough time for the hospitality industry. How did you adapt your business model during lockdown?
W: After the "Cooking for Heroes" project we started to create DIY menus to enjoy at home. Our idea was to bring a bit of Mural flair into lockdown. With a few simple steps you could create a three-course menu at home with a stove and an oven. We also put together wine packages, the profits of which helped to support us.
M: We hope that the recent period has sharpened people's awareness that regional products are not only a nice idea but can also be easily brought into their own homes. It was wonderful to see that our suppliers have gained an influx of end consumers and thus could at least partially cope with the loss of the restaurants' business. If everyone could only take a small step in this direction.
What's the biggest misconception about Munich?
W: That it's solely about weisswurst, beer and acting posh and snobby. It's all too often forgotten that Munich has many subcultures and, above all, that it's certainly the leading culinary city in Germany besides Berlin.
How would you describe the food community in Munich? Are there any local chefs you'd like to shout out?
M: Munich's poster child is certainly Hans Haas and the restaurant Tantris. Starting out with the chef Eckahart Witzigmann, this is the flagship for German gastronomy. Local products have been processed here since the 70s. Apart from a few fast-moving trends, it has become clear in recent years that sustainable concepts with good cuisine lead to a sustainable existence. Toru Nakamura, whose Japanese influences have had a lasting influence on Munich's cuisine, should also be highlighted.
Other than your own, what's the one place you always take out-of-town visitors for dinner?
W: Definitely the pizzeria Nineofive, which has managed to put a fresh face on the somewhat dusty Italian restaurant scene in Munich. Apart from a great Neapolitan pizza, they also have the second most exciting wine list in town. If you're up for going a few kilometres outside of Munich, I would also choose the restaurant Zum Vaas, which charms with its Bavarian high-class cuisine and great wine list.
We've got a hot date we want to impress. Which bar should we hit up?
M: Bar Mural, Ory Bar, Hit Bar, and Le Coq pop-up bar.


Now we want to debrief with our friends. What's the best place for a casual beer?
W: The rockabilly-style Bar Zum Wolf, Xavers or Munich Wirtshaus. If you're looking for classic Munich, then a boazn – what typical beer bars are called here – should not be missing either: try Kurfürstenstüberl, Le Clou or Agnes 9.
Mural is attached to the MUCA. What other galleries or museums in the city are worth a visit?
M: Definitely established institutions like the Pinakotheken, Brandhorst Museum and the Lehnbachhaus. Thanks to its pioneering role in street art within Germany, Munich has an incredible amount to discover in this field – try an outdoor gallery such as the tunnel below the Friedensengel, the Candidplatz, the factory district and the Schlachthof. From 2021 the MUCA Museum is also opening a new project called KUNSTLABOR near the main railway station.
What's your favourite thing to do in Munich outside of the kitchen?
W: My favourite place is definitely the river Isar, which allows you to escape from the city a little. Otherwise, to enjoy the city in summer by sitting outside and above all, going everywhere by bike.
M: To get to one of the most beautiful landscapes in Germany in a very short time: Munich's countryside, with its grand lakes and mountains.
Finally, are there any other overlooked local spots that you'd like to show some love?
W: Schlachthof, Tegernseer Platz/Giesing, Ostbahnhof and the WERK3 Area.