One glance at the carefree, insouciant work of illustrator Claire Prouvost and it's easy to understand why the French native has chosen to make Dublin her home. Like the city itself, her drawings are a mix of influences and fields ranging from traditional painting to modern architecture and fashion, all united by their sense of joy, attitude and charisma.
Having previously collaborated with clients including Gucci, Lavazza and Oh Comely magazine, Claire's latest project designing the illustrations for the key cards at Zanzibar Locke channels her signature bold and colourful style. Her final design centers around the Irish phrase "glac do shuanmhmeas", which roughly translates as "accept your tranquillity" or "take it easy", so in the spirit of tranquillity, we asked her to outline her perfect relaxed Dublin day.
The first thing I do when I wake up is… meditate for at least 15 minutes using the app Headspace. It helps me have a calm start and make space for the day ahead.
For my morning caffeine fix I head to… First Draft on Lennox Street. It's a small coffee shop by the canal and their coffee is delicious. If it's sunny outside, I'll drink my treat by the canal with the swans.
My favourite place to grab breakfast is… The Fumbally community café, where I'll have the Fumbally eggs, please! I love this place for its spacious room, eclectic second-hand furniture and organic, wholesome food. I also love Two Pups, Meet Me In the Morning and Alma, a few other small and quirky coffee shops that are the ideal spot for a cosy brunch.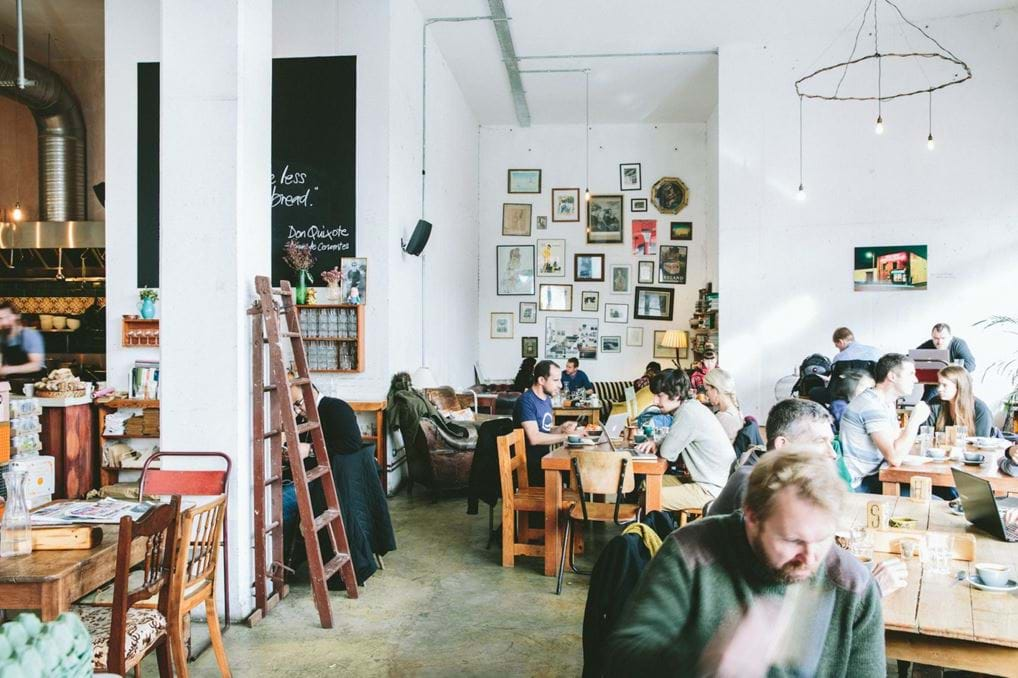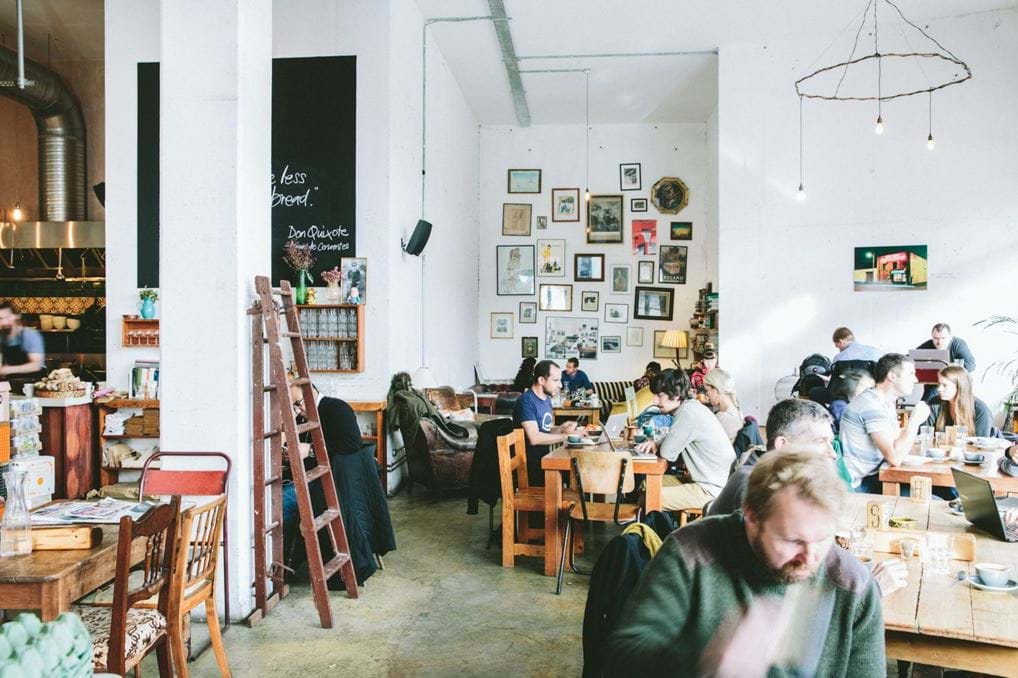 If I'm feeling active, I like to… get a GoCar and go for a hike in the Dublin Mountains. GoCar is a car-sharing app that has cars posted all over the city. I don't own one myself, so it's great for an afternoon out of town. One of my favourite walks starts from the Kilmashogue car park – you begin by walking in the forest and then trek all the way to Fairy Castle or along the Dublin Mountains Way. Either trail offers stunning views across the city and the bay.
When I need to feel inspired, I make a beeline for... the National Gallery. The beautiful building has been recently renovated, plus I love to stroll through and look at the variety of paintings and styles. It's like going back in time and progressing through the history of art from hundreds of years ago up until the present day.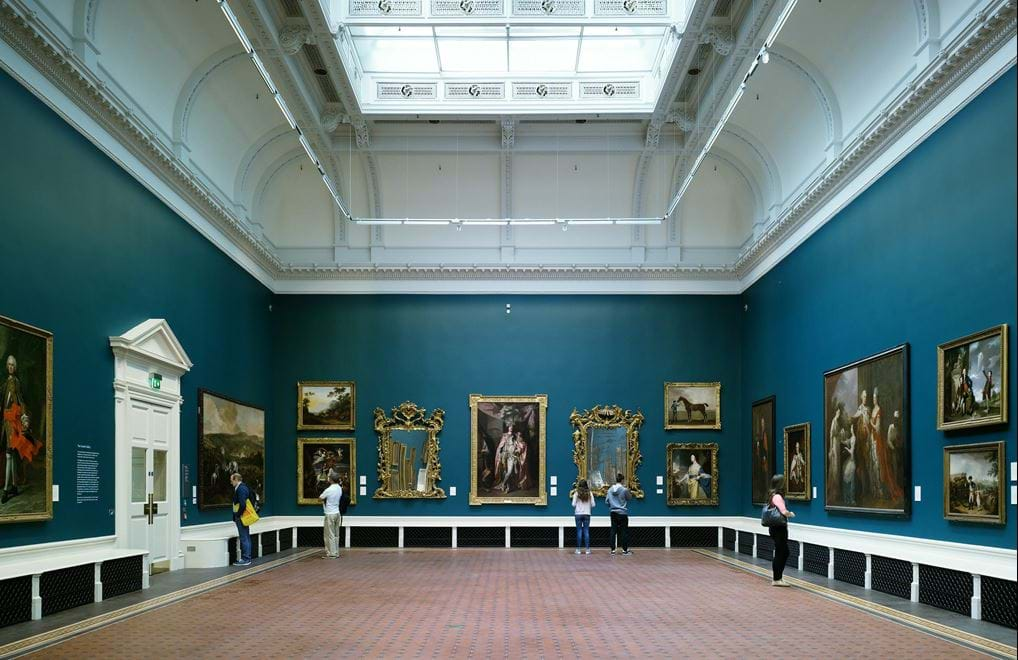 If I'm craving some green space, I… walk along the canal in Portobello. It's a green way in the city and you can walk or run along it for kilometres. You'll probably encounter friendly swans and herons and it's also a great spot to sit down in the sun with a cup of coffee.
When I need to get down to work, I go to… my studio space in MART, a creative/artist community located beside the canal in Harol's Cross. It's a big industrial warehouse that has been converted into studio spaces for artists. I love the flexibility of the space you're given – you can really make it your own. I've added some lamps, plants and lots of artwork on the walls, and it's where I feel inspired and focused.
For lunch, my go-to spot is... Frame and order a cheese toastie or falafel wrap. This small shop just off Camden Street is a framing place with a coffee shop attached. They have a few seats outside and offer the best deals for a toastie and coffee combo – they've got two lovely pups as well.
When I feel like a spot of retail therapy, I check out... Siopaella in Temple Bar for great second-hand pieces, or else my local charity shops. I try to avoid buying fast fashion and love to browse in charity shops. It's very random and takes a bit of work, but I often find exactly what I didn't know I was looking for. Siopaella is more curated and has lots of beautiful designer pieces at a bargain price.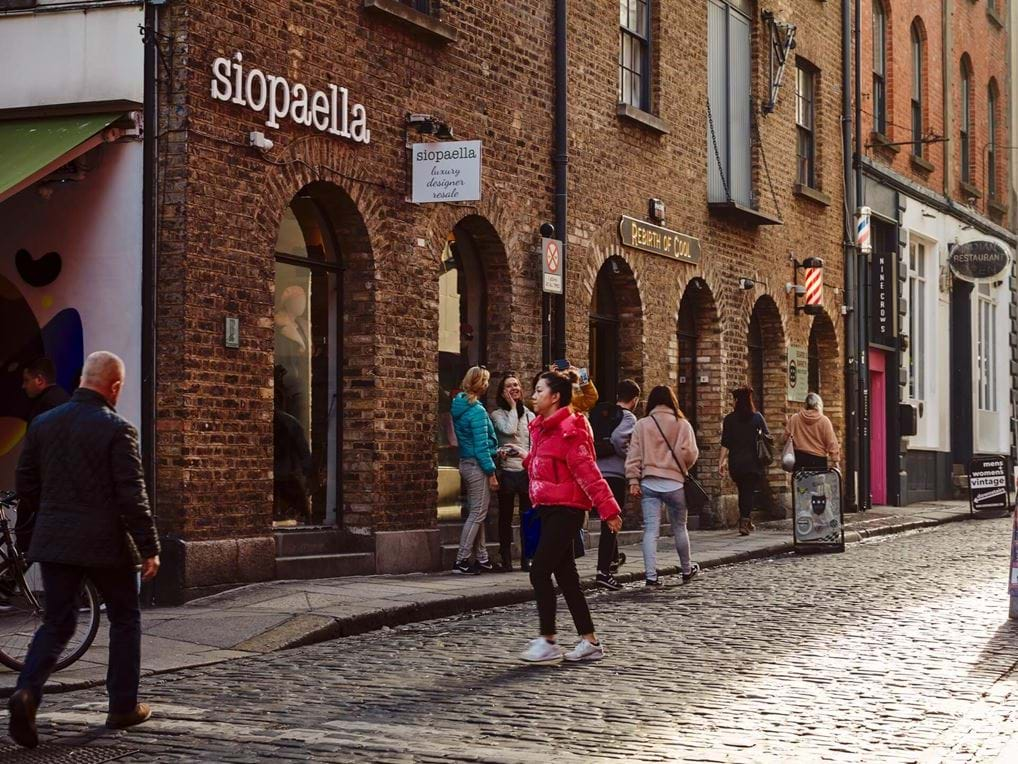 If I'm catching up with friends, I go to… Lucky's. It's a very friendly pub/bar that plays great music. They also often have exhibitions on and you're guaranteed local craft beers on tap. There's also a shipping container takeaway place in the backyard called Coke Lane that makes the best pizzas in Dublin, hands down. My partner and I always order the Dr Gonzo, a divine version with butternut squash and goat's cheese.
When I need some dinner, I'll book a table at… Neon on Camden Street. It's a very tasty Asian street-food restaurant where you also get to pour your own free ice-cream cone if you eat in.
My absolute favourite pub in the city is… Pmacs or The Blackbird in Rathmines. I love the candle-lit atmosphere and all the board games.
When only dancing will do, I head to… Wigwam. They often have interesting local DJs playing downstairs, and I like playing table tennis on Wednesdays.
More about Claire: