Brian Giles is the first official Creative in Residence for Zanzibar Locke, Dublin and the face behind 'Sonofafox'.
If you have paid a visit to Zanzibar Locke over the past few weeks, you may have noticed a few bright and colourful stand out prints in our lobby and co-working spaces. These amazing creations are courtesy of Brian and his incredible screen-printed art works.
To celebrate, we're kicking off Brian's Creative in Residence with an exciting event full of art, music and drinks at the end of May at Zanzibar Locke. And to dive a little deeper into his work, we sat down with Brian to learn more about his inspirations and to explain how the collaboration with Zanzibar Locke came about. We also went along to his studio to learn more about the creative process behind his prints.


When did Sonofafox begin, and what does the name represent?
My twin brother and I played in a punk band growing up in Dublin. Sonofafox was a name given to both of us by the local scene of bands we played with on account of our red hair; I liked its sound and decided to keep it when I started working full time as an artist. I've been full-time now for the last four years.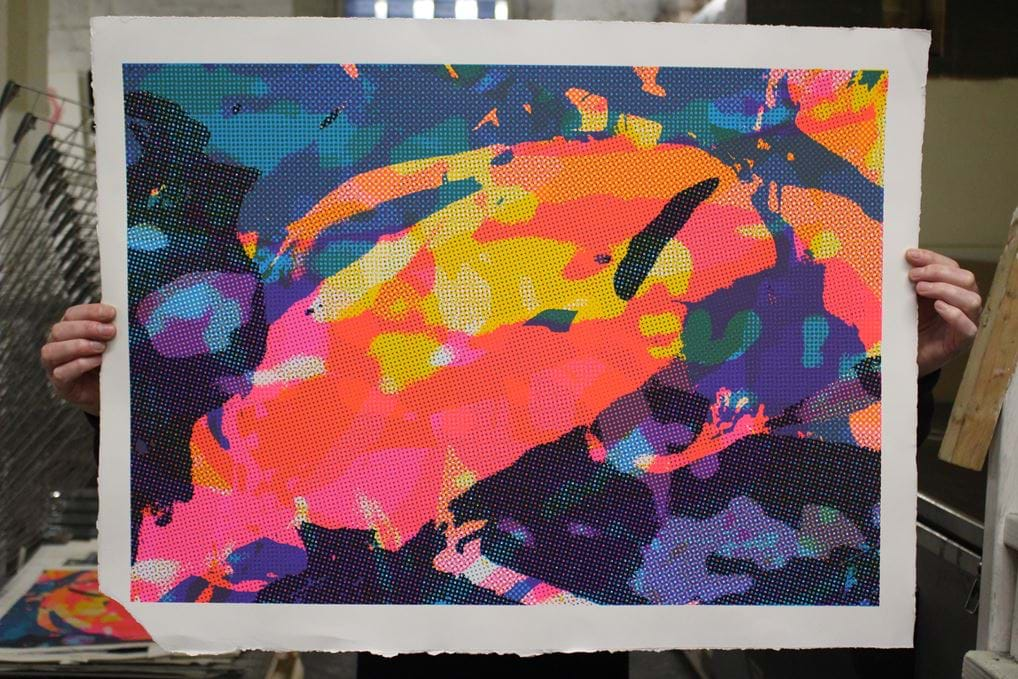 Where did you grow up, and how did this inspire your work?
I grew up in Dublin, by the sea. I guess the city's culture has influenced me. The people I met in school, the bands I played with, the gigs I played, the parties and raves I went to. It all created the culture that has fed me and made me who I am. 90% of my friends growing up were involved with music, be it putting on gigs or playing in bands, traditional music, raves, punk gigs. So music has always been a massive part of who I am, and I would say the love of art came from there. It's a small but vibrant city full of passionate creativity. And the people here will always support and encourage you.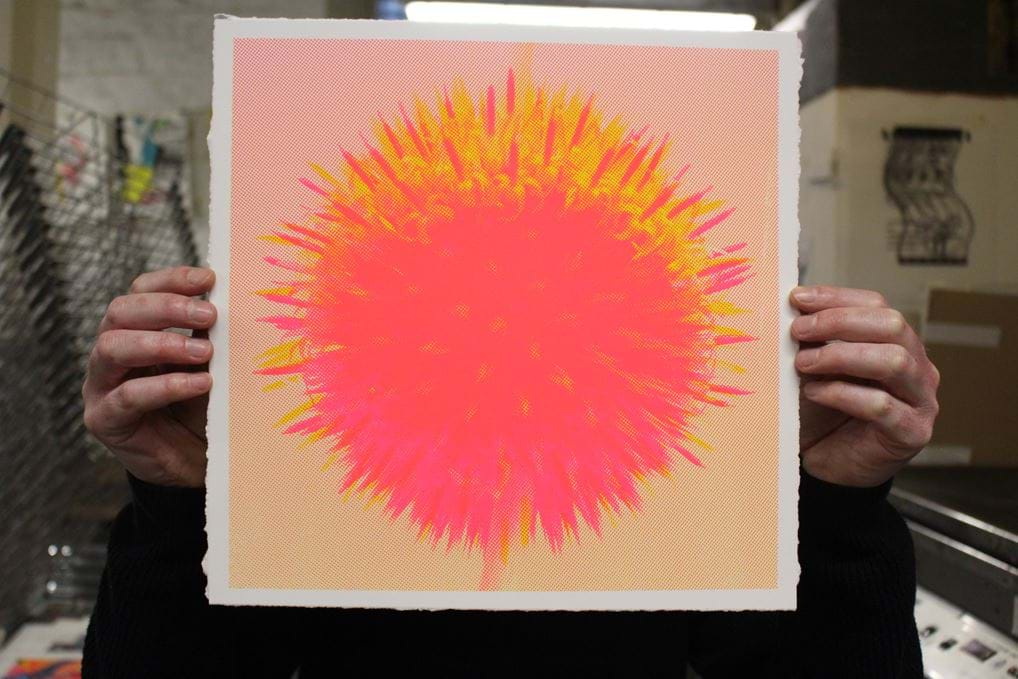 Who are some fellow artists or creatives that you look up to?
I'm a massive fan of Kate Gibb; her work for the Chemical Brothers, especially the Surrender album cover, was a significant influence. I just loved her use of colour and imagery; she has a great range of work. Also, a massive fan of Jimmy Turrels' work, the graphic imagery of his collages and the use of colour have been a huge source of inspiration. Here in Ireland at the moment, I'm a massive fan of Leah Hewson's, especially the collection she did with Stoney Road Press.
What is screen printed artwork, and how is it created?
Screen printing transfers a designed image onto a flat surface using a mesh screen, ink and a squeegee. Fabric and paper are the most common surfaces. It is created by coating the mesh screen with a photosensitive emulsion; you expose the imagery onto the screen through a light bed. I love the tactile nature and the messiness of printing. I love the ritual of the process; the steps taken before you get to the print bed; Screen printing, for me, is the perfect medium. It brings together everything I love about colour, image-making, and texture. My work was always very graphic in college, and with print, I've found the perfect outlet for my visual style.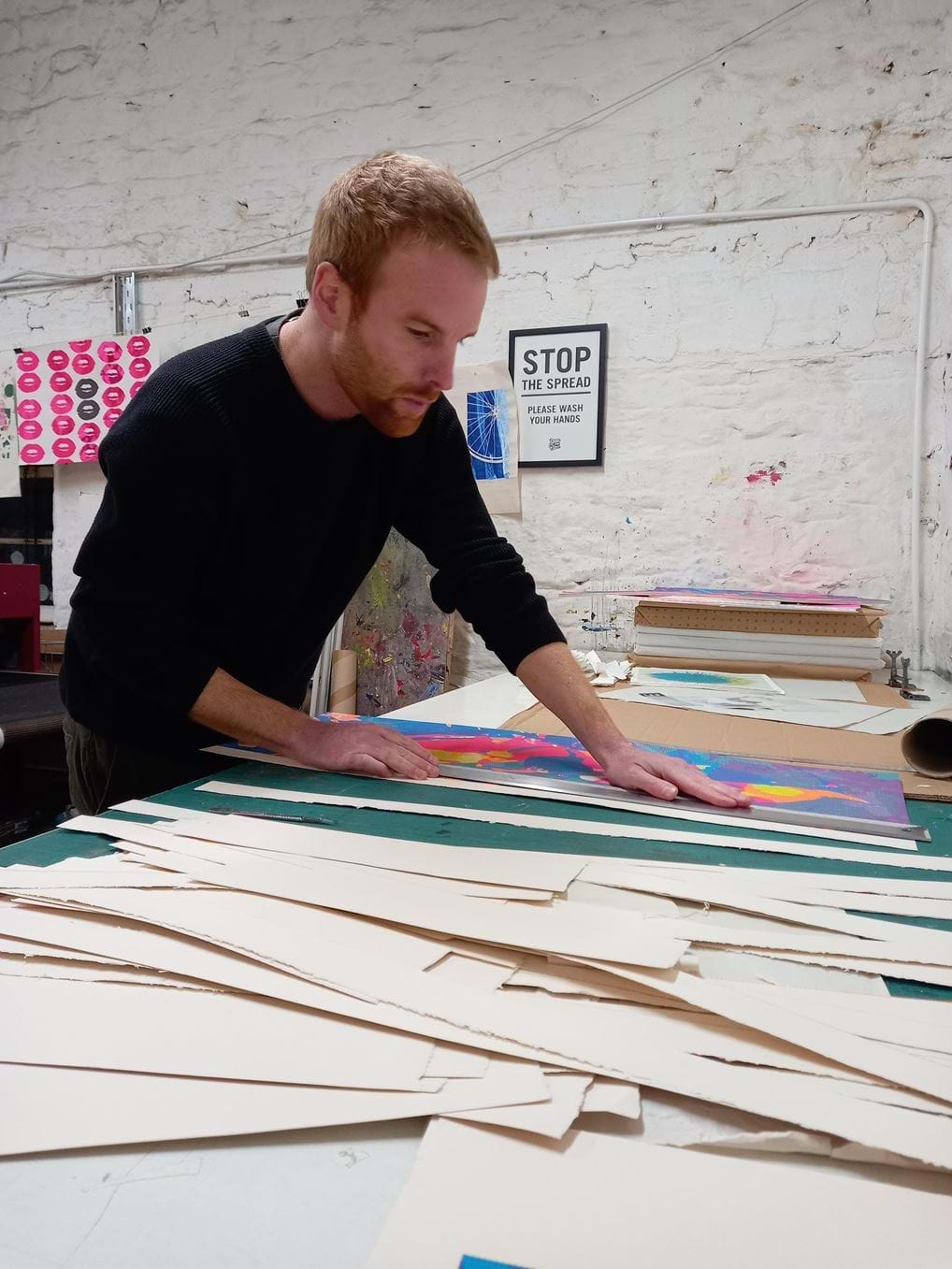 How did your collaboration with Locke come to the surface?
Last summer, but lockdown got in the way of things, and it was last November that things started to take shape. It has been an excellent experience to be given a platform like the Zanzibar hotel to display my work. I'm looking forward to the launch later on in May.
Tell us about some of the pieces in your collection at Zanzibar Locke?
I researched, designed and created the work last year during the second half of lockdown. We were coming out of things, and I wanted to develop a body of work that inspired positively through the use of colour. I wanted to explore positive messages of growth and new beginnings with this collection. To do this, I drew inspiration from the flora and plant life found at Glasnevin Botanic Gardens, taking moods and shapes from the natural world found in their amazing gardens.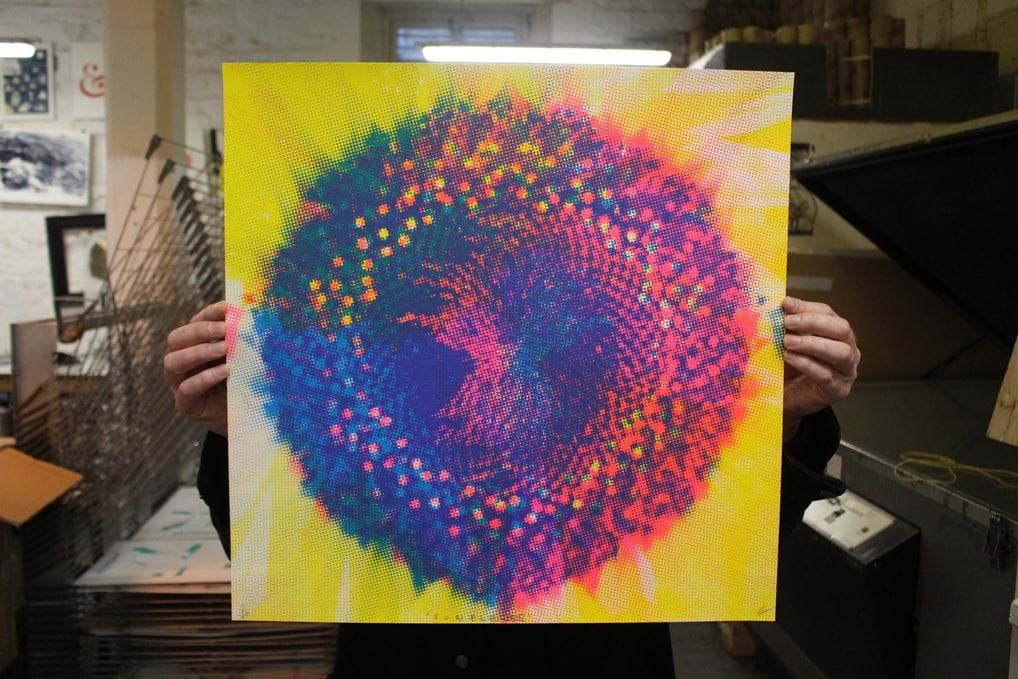 What do the next five years look like for Brian Giles?
I want to carry on developing and creating more exhibitions and collections and try to get my work out to a bigger audience. For the last five years, I've been on a journey to find my feet as a full-time artist and find and develop my style. For the next five on want to push on and try and reach my full potential.


For details on Brian's upcoming event at Zanzibar Locke, and to book a free ticket, head here:
Check out Brian's work via his Instagram: