When we think of Munich, for many of us, what most likely might spring to mind is beer or Oktoberfest. That, or its close connection to the Alps (ski holiday anyone?). But, the Bavarian capital has a lot more to offer beyond the typical tourism clichés – although, we are quite partial to a Augustiner Lagerbier Hell at Munich's oldest brewery.


For this winter, we've put together a list of some top recommendations to truly get a sense of this charming city, its natural beauty, some of its best cultural offerings and top-notch bars and restaurants. A little bit of everything for an unforgettable weekend.


Augustiner: Munich's oldest brewery.
(For arrival drinks)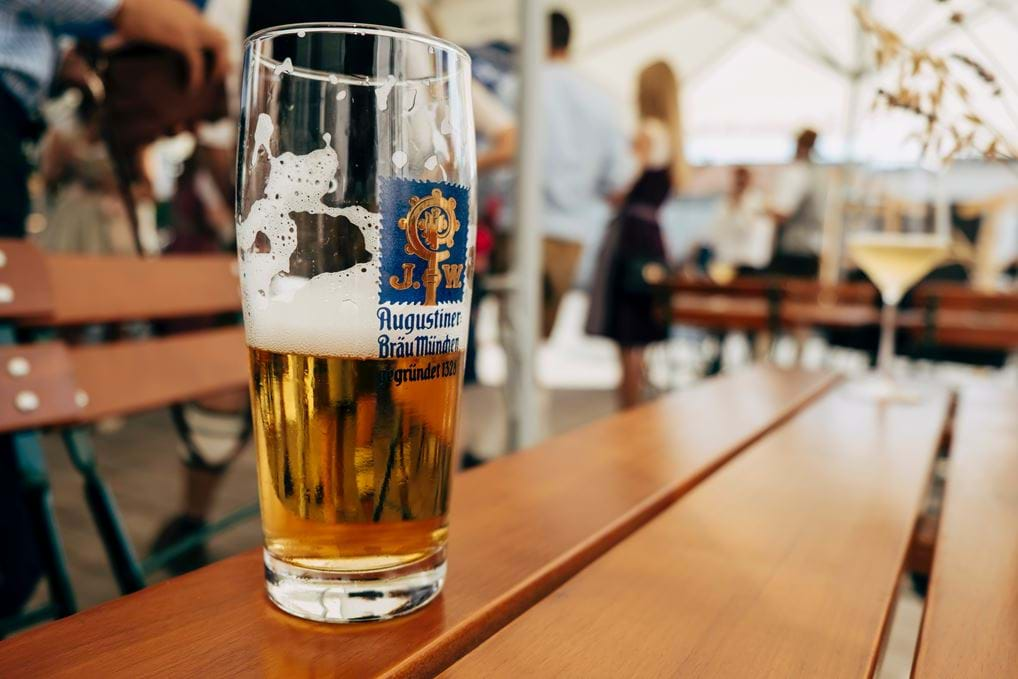 This brewery was founded by monks way back in 1328 and it still exists today, and is the oldest brewery still existing within Munich. Until relatively recently, Augustiner-Bräu was considered a dusty old brewery. But that old tradition has now changed. Today, the brewery's use of wooden barrels, its retro bottles and labels, its rejection of mass advertising, and its engagement on behalf of Munich's architectural heritage has garnered the brewery a cult following thanks to its sense of tradition.
Landsberger Str. 31-35, 80339 München, Germany
Mural restaurant.
(For Friday night dinner)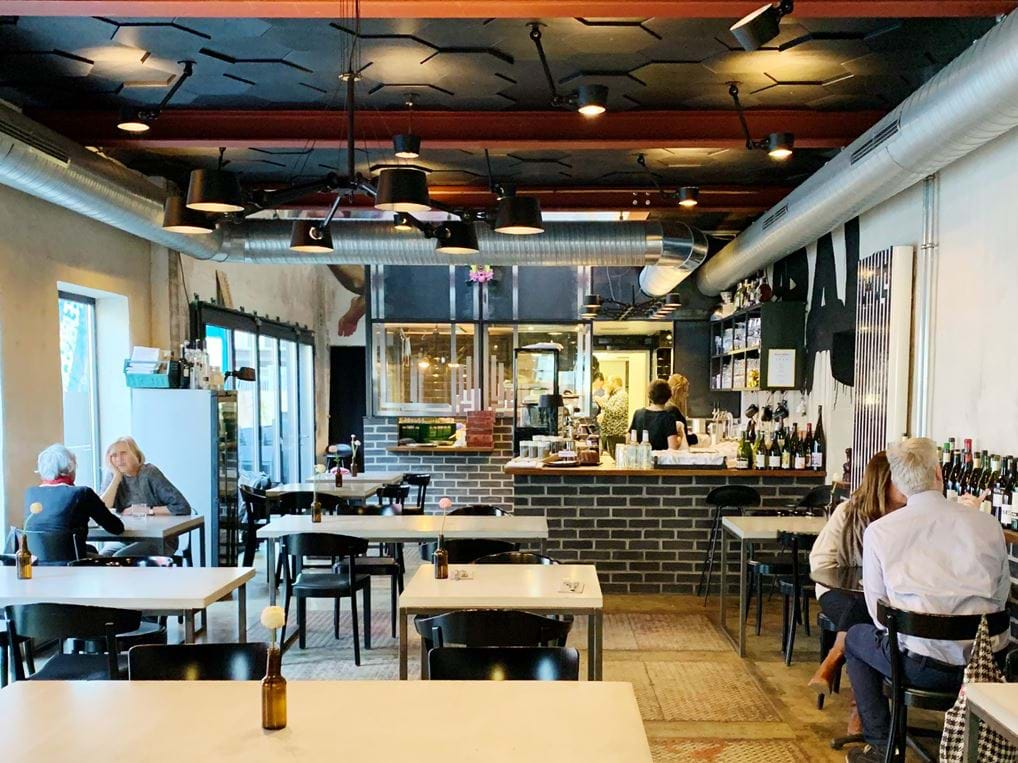 Culinary duo Moritz Meyn and Wolfgang Hingerl are part of a cohort of restaurateurs and innovators helping the world to understand that modern Munich's food scene is more wunderbar than weisswurst. Located in Munich's centre, Mural is the perfect place for an abundant evening dinner with your travel buddies - plus you can enjoy urban and contemporary art in the newly established Museum of Urban and Contemporary Art (MUCA). Check out the sophisticated and creative cuisine where the interiors are inspired by local street art. Read our interview with the founders.
Hotterstraße 12, 80331 München, Germany
Schloss Nymphenburg Palace.
(For a morning walk)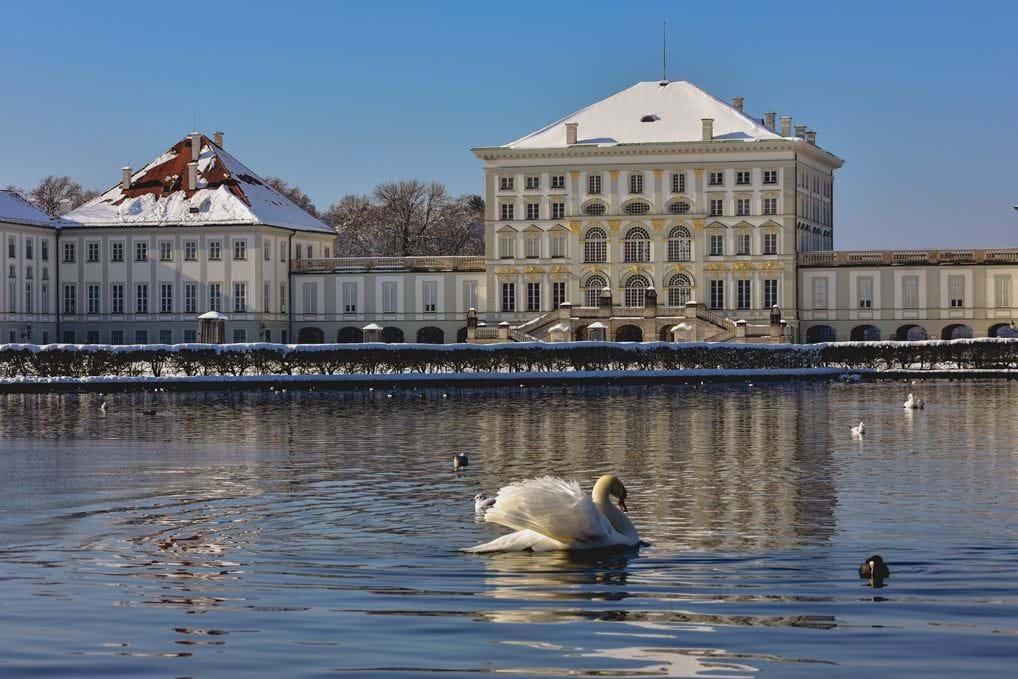 A must see while in Bavaria, the Schloss Nymphenburg Palace is the perfect morning stroll in Wittelsbach rulers; Ludwig II (who commissioned Neuschwanstein, the castle that inspired Walt Disney) was born here. You can also tour the castle itself, and take some snaps of the beautiful gardens or sip some tea and a light snack at the rather royal Palm Café. Once you're done with tea, toss the leftover crumbs in the river and you might be chased by one of the local swans.
Schloß Nymphenburg 1, 80638 München, Germany
The Pinakothek der Moderne.
(For midday modern art)
As one of the largest museums for modern and contemporary art, architecture and design in Europe, this is a must for any art lover. It has 4 independent collections under one roof containing a range of pieces from both the 20th and 21st centuries. It also has a beautiful open and spacious design. You can stroll around as if on an Italian piazza and stimulate the morning caffeine kick from one exhibition area to the next.
Barer Str. 40, 80333 München, Germany
TIAN Restaurant München.
(For the best vegetarian meal in town)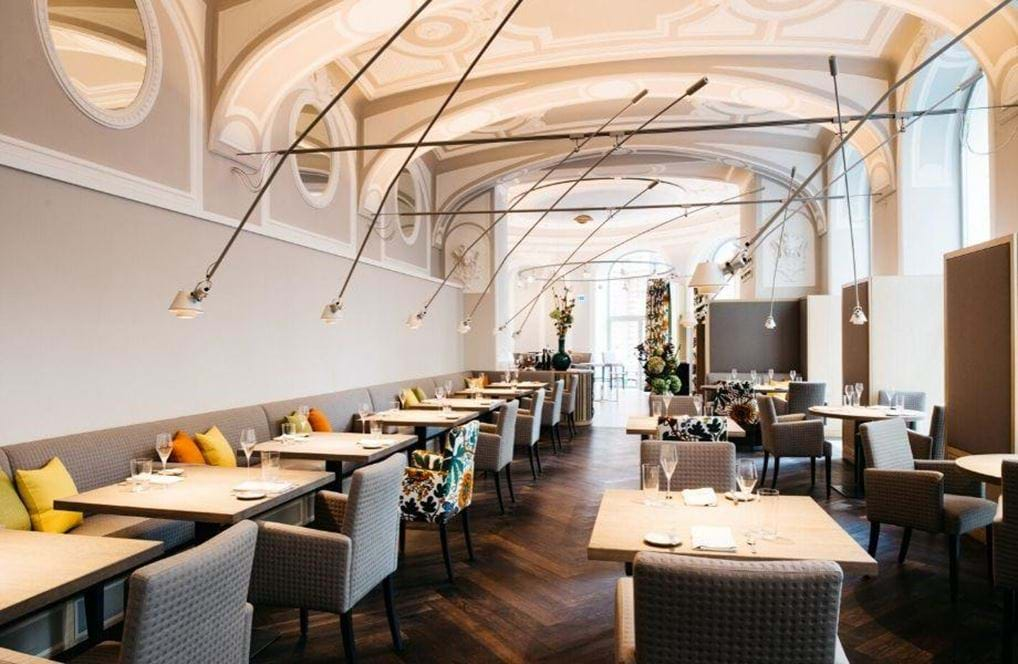 Located in the heart of Munich at the Viktualienmarkt, the TIAN restaurant and its magnificently creative and light dishes will convince everyone that meat and fish don't need to be part of a tasty meal. Established in 2014, TIAN has set itself out to be a true trendsetter. It's also one of the only vegetarian restaurants in the German-speaking area. From the à la carte menu you can choose from four to eight courses. From the quince, thyme and chervil appetizer to the beet, almond, malt and white chocolate dessert. It's all beautifully presented, and many will say this is the very best vegetarian food in town.
Frauenstraße 4, 80469 München, Germany
Schwan Locke.
(For a place to stay)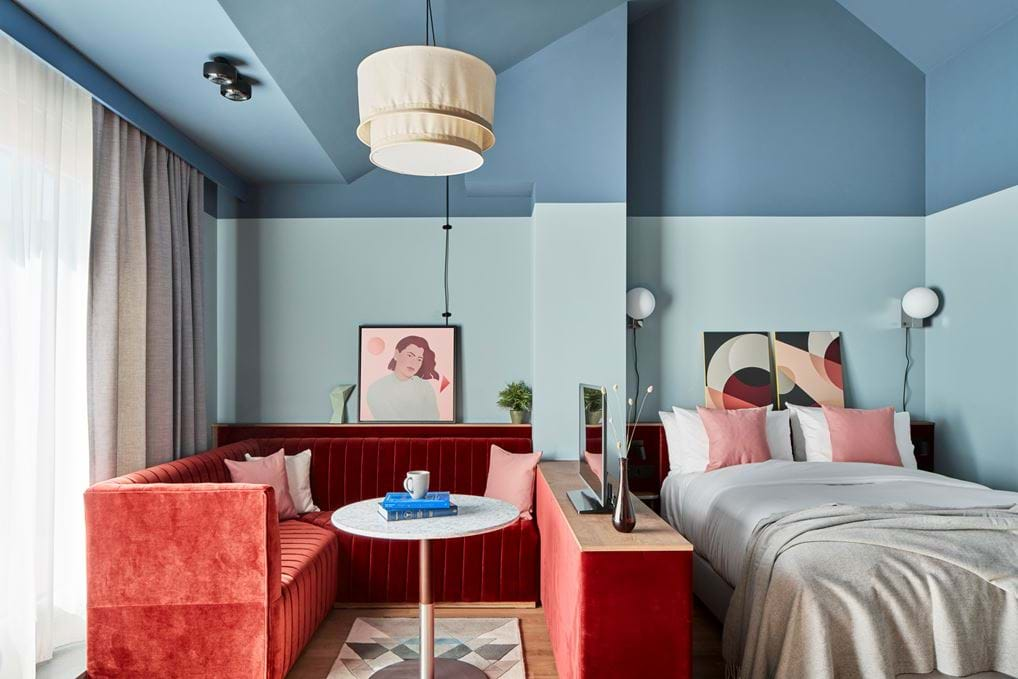 Okay, call us big-headed, but we really think we've found the sweet spot when it comes to staying in the Bavarian capital. A place for locals and visitors alike, Schwan Locke aims to inspire and connect you with likeminded individuals who step over its threshold. A place to eat, drink, relax and work, with our café, lounge, bar, courtyard spaces, and a variety of private and co-working seating arrangements.
Landwehrstraße 75, 80336 München, Germany